Hey, Steemit! I just arrived at @caffetto. I had to take a pass on blogging last night. I had a shoot that didn't start until 9:00p.m. Minnesota, and much of the midwest got blasted with an overnight blizzard. I came home, dropped my camera bag, ate and was ready for bed. One thing I did manage to do before calling it a night was launch my @coppercoins IndieGoGo campaign. @ghostfish and I have been working on this for over a year and a half, and as Steemians, many of my followers have seen this project evolve month to month. It's finally here!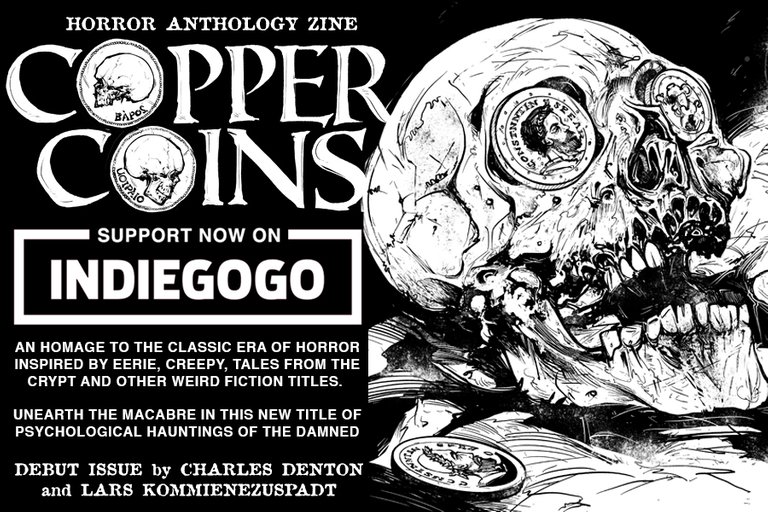 So, this post is to officially announce the campaign and give some backstory on the comic, how we came up with it and what we're hoping to do with future issues. Firstly, you can visit, read about and support this project at our IndieGoGo Copper Coins horror anthology page! We're doing a 30 day, all or nothing campaign. If we don't reach our goal, we won't receive any of the funding. Do you remember Tales From The Crypt or Creepshow? @coppercoins is an homage to that era of horror and the genre created in the 1950's and 1960's.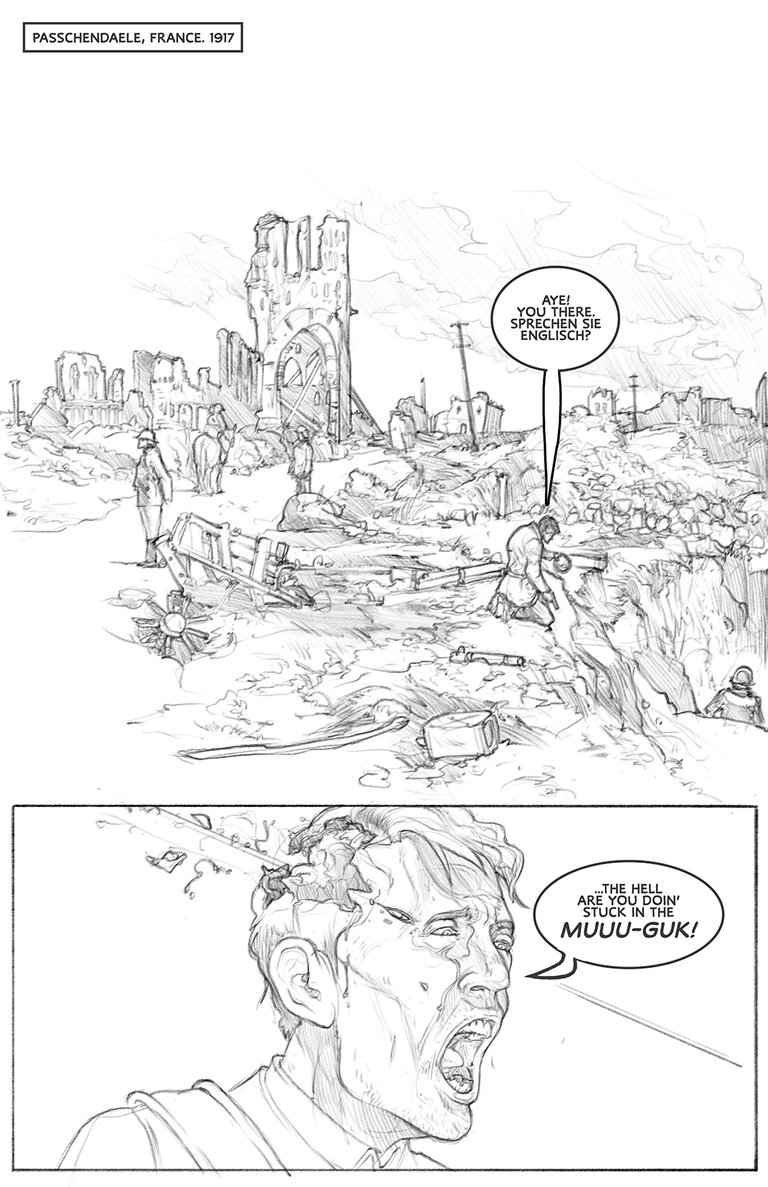 As a horror anthology, it will be a series of psychological hauntings, narrated by Charon, the Ferryman of The River Styx. The first story takes place in the lesser known, but far more atrocious Third Battle of Ypres in World War I; Passchendaele. A German infantryman, stuck deep in the mud at the bottom of a mortar shell hole. Impulsively, he shoots an Australian soldier that peers over the edge and the body slides down the incline. As days pass and madness sets in, Otto begins a conversation with his recently deceased company, Ira.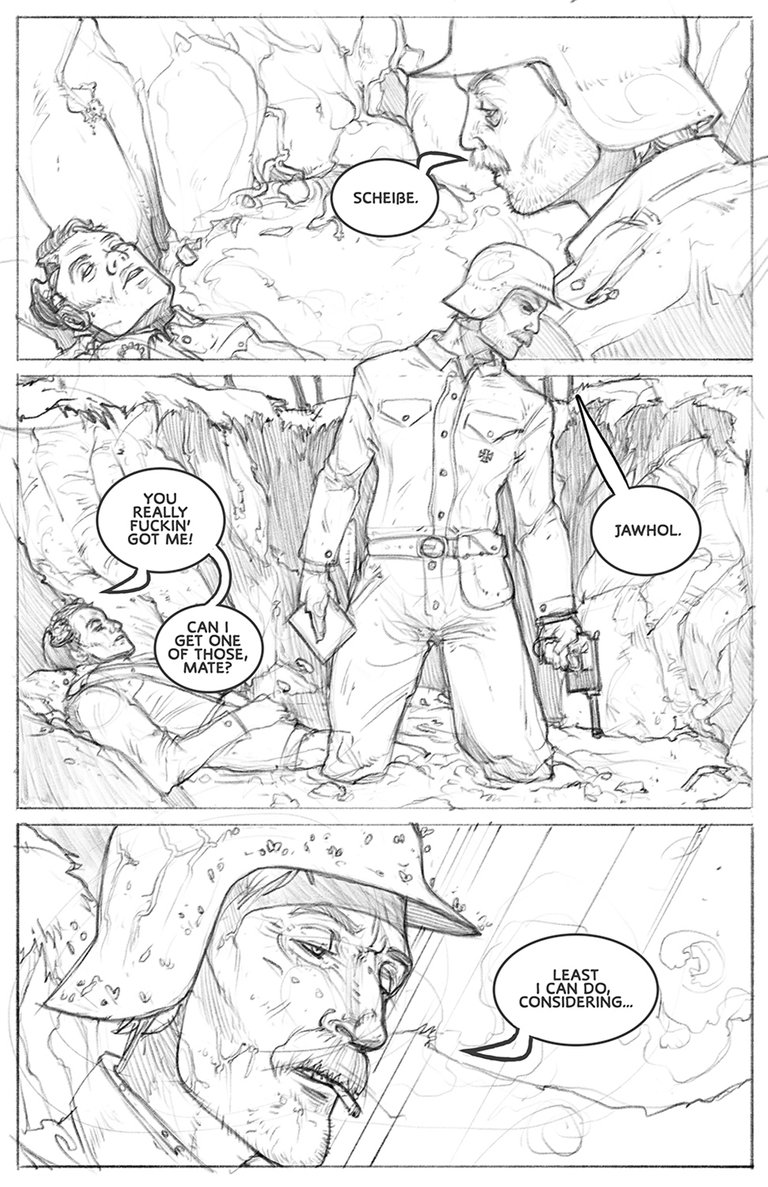 @ghostfish and I have four more stories on deck, but this initial story was developed and drawn over the course of a year and half. Money is the biggest obstacle as we grind at our day jobs, only making time to get together once a week. The blockchain world might not be the place to shill a centralized crowdfunding platform, but much of what we're trying to raise money for is printing and materials. What's left, @ghostfish and I are splitting evenly and being paid for "work" already done, I'm happy to just buy STEEM at $0.10.
That's the summary for @coppercoins. There's a lot more to say but I think, for now, this'll set the table. Thanks for keeping us in mind while shifting in to hyper-capitalist gear for the holidays. This project is deeply personal to both of us. Resteem and share if you feel so inclined. We're hoping this is the start of a new path for both of us. Enjoy the work and thanks for supporting us both as creators here on the blockchain. For more comics, illustration, photography and the stories behind the art, follow here @kommienezuspadt.