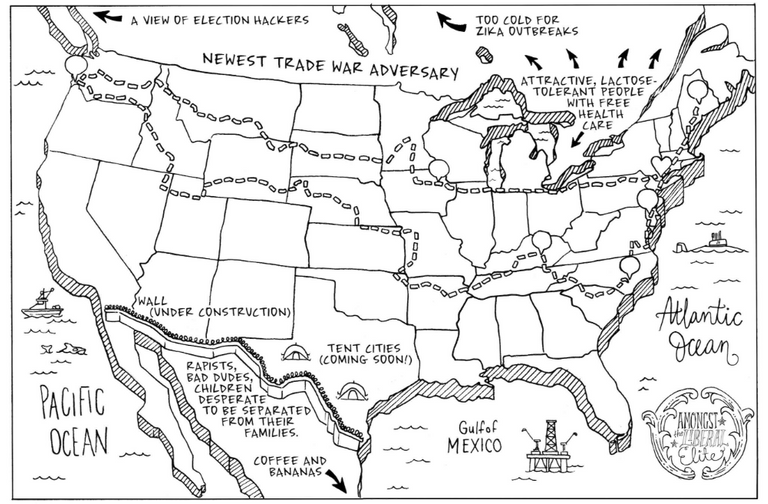 The Road trip Exploring Societal Inequalities Solidified by Trump
Because I have the immune system of a newborn baby and the weather has been swinging from fall to summer temperatures, I have come down with a cold. So before I go hibernate the cold away, I'm writing this post as a super quick reminder that I am doing a giveaway of some snazzy art.
You can read more about the giveaway and comic book here but for a quick recap: I recently worked on a political satire comic titled, "Amongst the Liberal Elite," which will be published this upcoming October. I received some really cute promotional postcards for the author and thought it would be fun to try a little giveaway contest.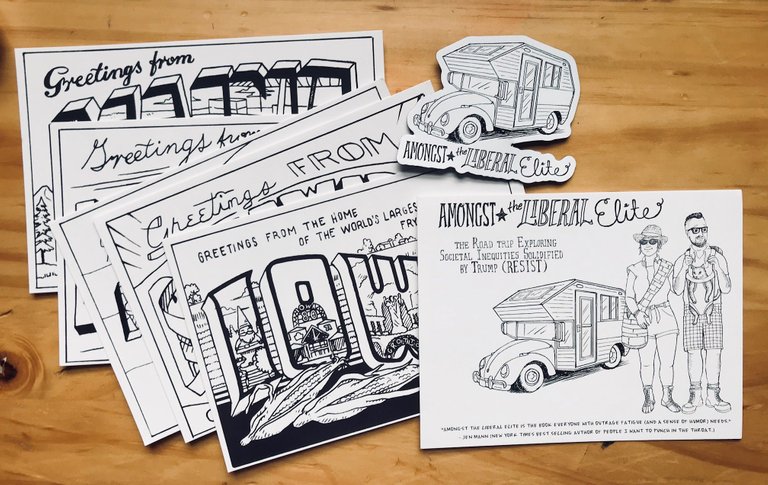 Giveaway Rules
1) Leave a comment below describing the craziest landmark you've been to (ex: world's largest ball of twine, carhenge, the clown motel).
2) If you haven't been to anywhere crazy, write about one that is on your bucket list.
I will choose one winner at random and you'll get a really neat postcard that will perhaps inspire your next road trip!

---
If you'd like to keep up with more of my work you can check me out at the following:
Instagram: @la.fumettista
Tumblr: http://la-fumettista.tumblr.com/tagged/art
Twitter: @TheresaChiechi
Website: https://www.theresachiechi.com/