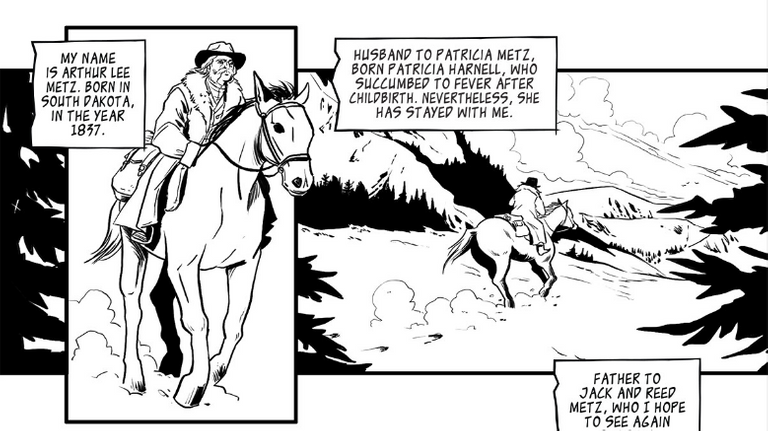 The psychedelic-horror western comic you've all been waiting for is now available to read online!
Now, in my head that first sentence is to be read in the voice of an old-timey radio announcer. So if you didn't do that, please go back and re-read that first sentence. Thank you.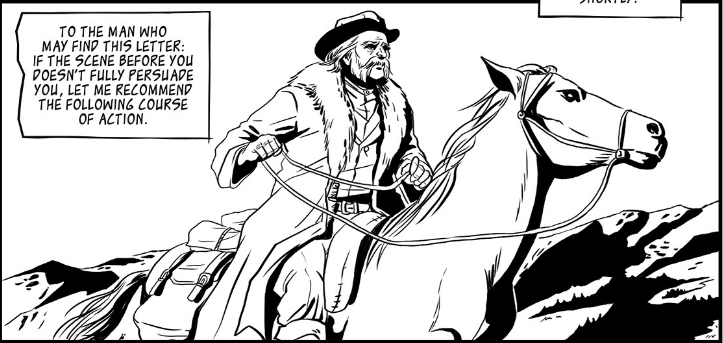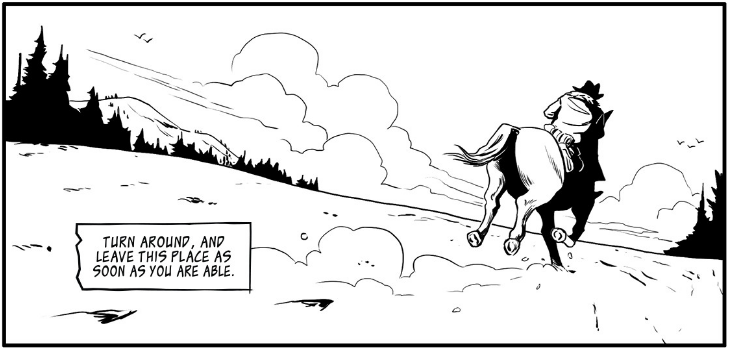 I Have Been To The Valley is the latest comic that I have illustrated. Written by Ryan Ellsworth and featured in his online anthology Though Experiment, the story is set during the 1800s Alaskan gold rush and revolves around a father trying to find his missing sons.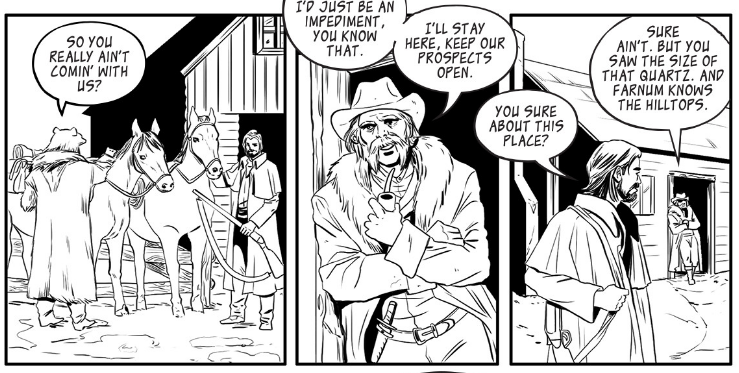 As he ventures further into the harsh wintery wilderness, he starts to discover that something is not quite right with the forest.

I don't want to spoil anything else so if you would like to uncover the fate of the father and his two sons click the link below:
---
The Process of a Comic Page
I thought I'd share one last progress shot from this series. What was really nice about working on this series was the writer had a really great sense of how to translate a story into the comic medium. From the pacing to the framing, his script was really spot on and made it super easy to translate his ideas into images. So not much really really changes from the roughs to the final page.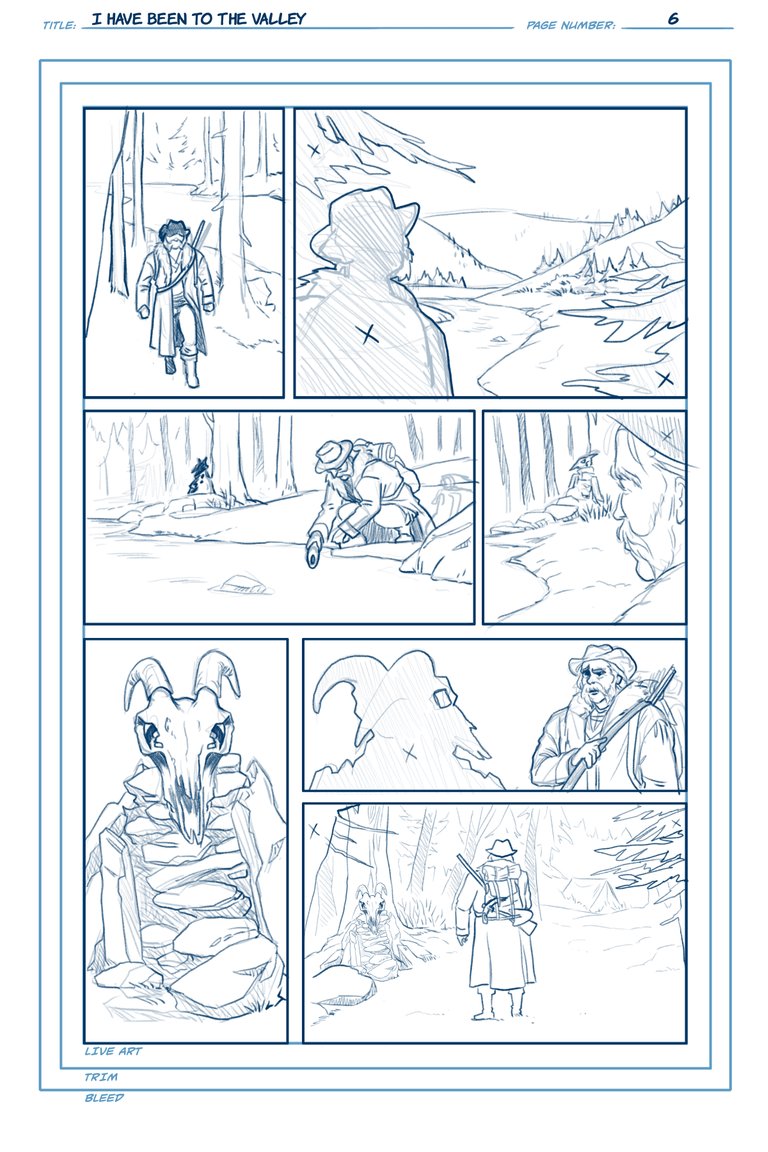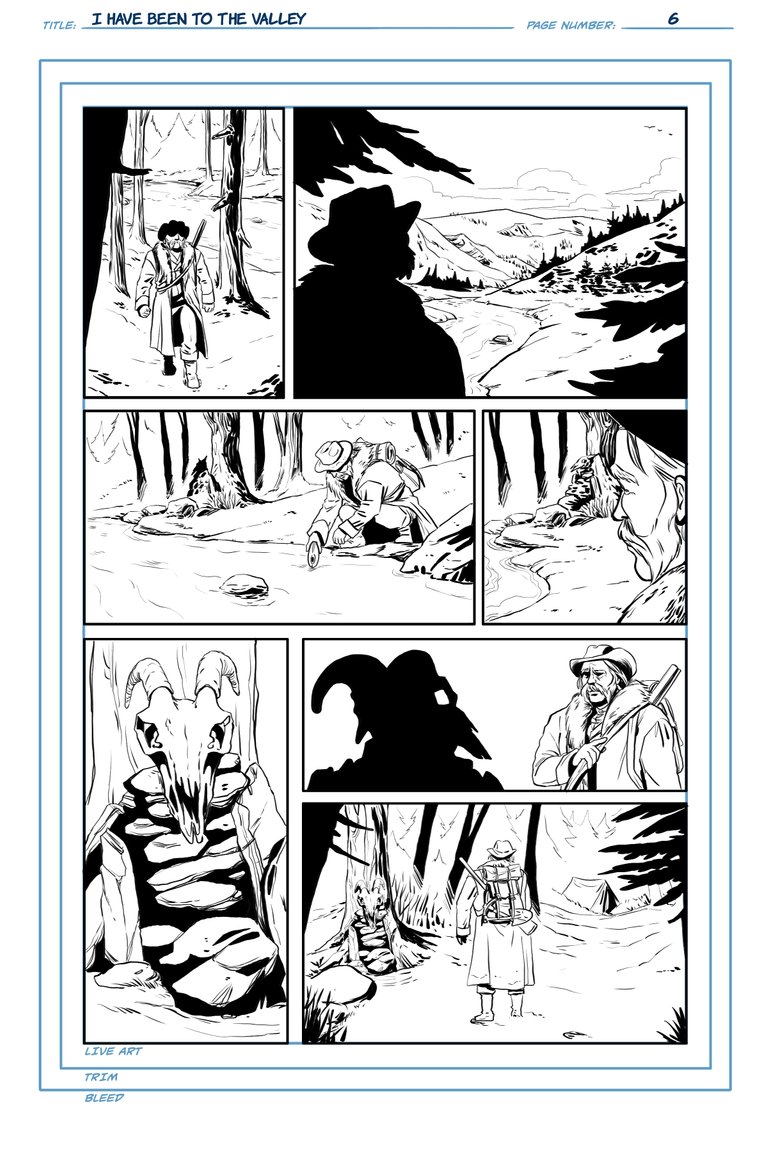 ---
Wait! Before you go!
Remember, I'm doing a giveaway! I'm going to choose the winner by this weekend so if you're interested in winning some cool artwork click this link

---
If you'd like to keep up with more of my work you can check me out at the following:
Instagram: @la.fumettista
Tumblr: http://la-fumettista.tumblr.com/tagged/art
Twitter: @TheresaChiechi
Website: https://www.theresachiechi.com/