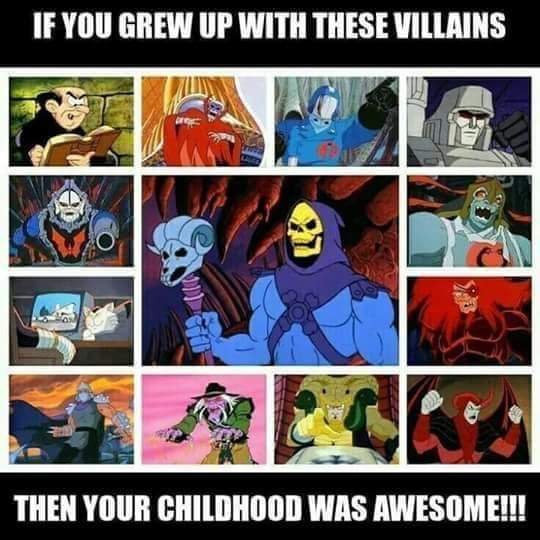 So seeing childhood characters tends to instantly make someone flashback to their childhood. Back to a much simpler time in our lives.
When I set up at toy shows and comic cons it's amazing seeing the faces of people when they stumble on "That Memory", it might be a toy or a comic that just triggers something. Their body language literally changes, a smile comes to their face, and pretty much without fail a story follows. It's one of the best parts of selling vintage toys and comics.
As a boy raised in the 80's the images in the above photo take me back instantly to my childhood. This feeling is something I want to capture on my signage for my store and while I know a lot about toys and comics from all ages I figured why not get some input from other people.
What characters do you remember the most?
To many sure my signage is as all inclusive as possible I'd love a little help.
What character or characters did you have the strongest connection with as a kid?
Did you have a toy or comics for that character?
How old are you...or maybe an age range (ex. I'm between 40-45)? oh and why your age...well I want to know that I'm covering different age groups and their interests.
Appreciate any help you are willing to give. It will help me decide how best to create my artwork that will be a large part of the signage for the store. Naturally I'll share the final product later and tag anyone who responded here to take a look at what their input helped create.
More to come about the store...
I'm still waiting on the lease which is honestly getting a little ridiculous, but I'm moving forward with my plans as if it's all in place as I was told the space is mine. I'll do another update next week at some point, but for now it's pretty boring stuff like researching POS systems, accounting software and stuff like that...which not a fun post it's pretty important stuff for any business.
---
Image Source: Unknown...it has been passed around FB for years in a ton of different groups and no way to know who made it.
Side Note: Anyone that wants to be tagged as I post about my stores progress please let me know. Know sometimes posts get lost in our feeds.