Hello..... I was going to say Happy Monday, but then I hesitated. I suppose it is now that I am off work. 🙂
It started raining after dark last night. It has been raining light or heavy every since.
Poor dogwood tree, so beautiful but now the rain gave her a beat down. Try not to stare at her bloomin wardrobe malfunction, you might make her self conscious.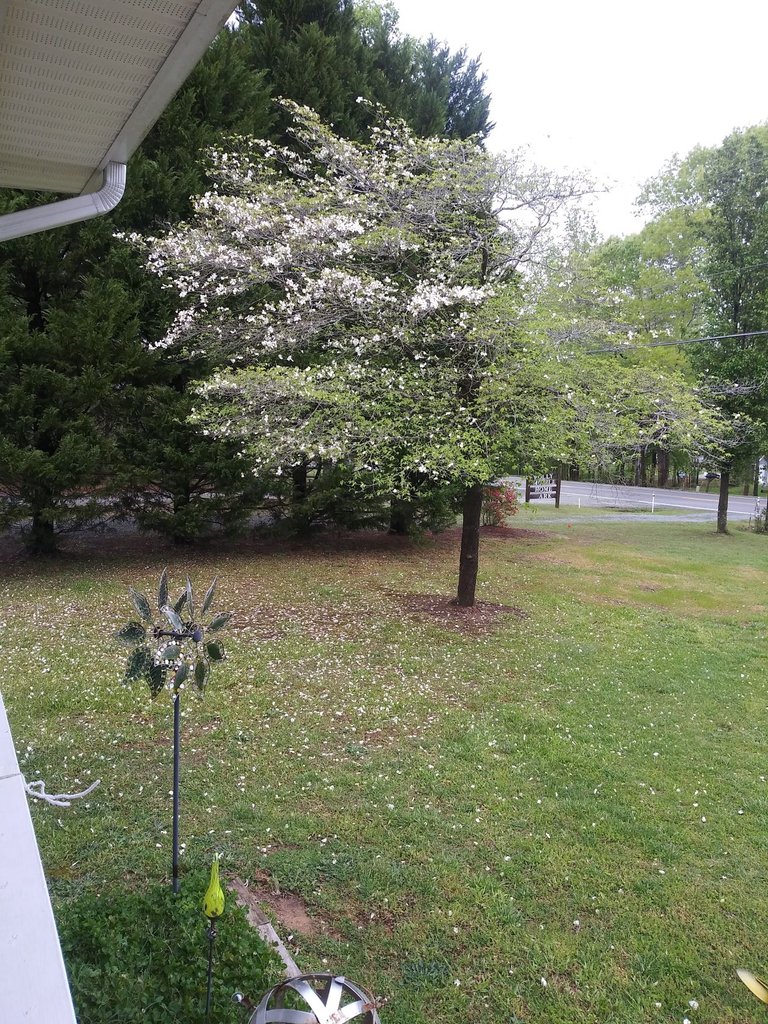 Just a couple of days ago I showed you her photo dressed in all her spring finery. That didn't last long though....
.....because...... rain..... what a shame....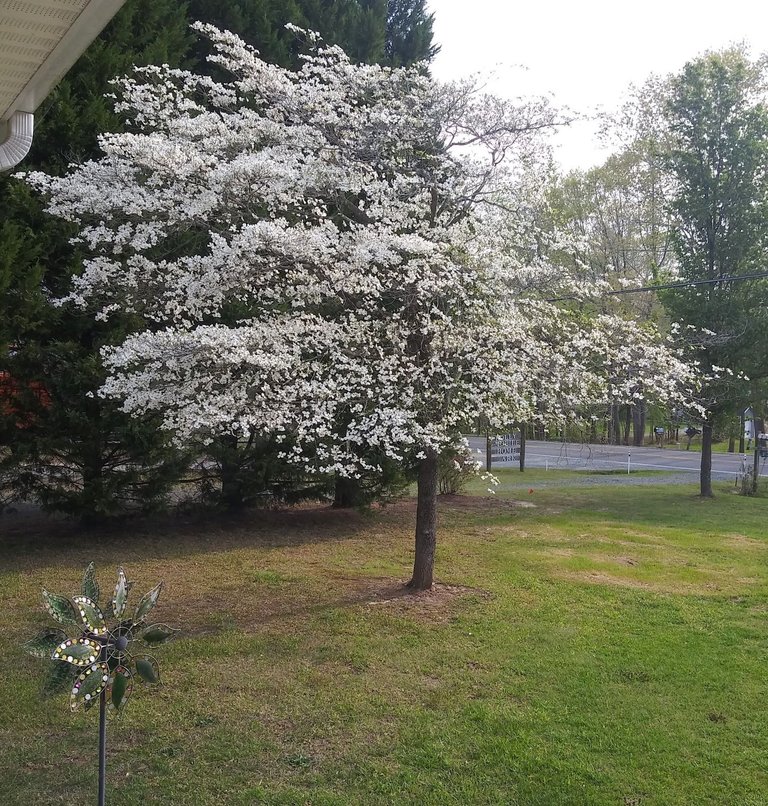 So she snowed. I think it was like dogwood tears, now spread all over the ground.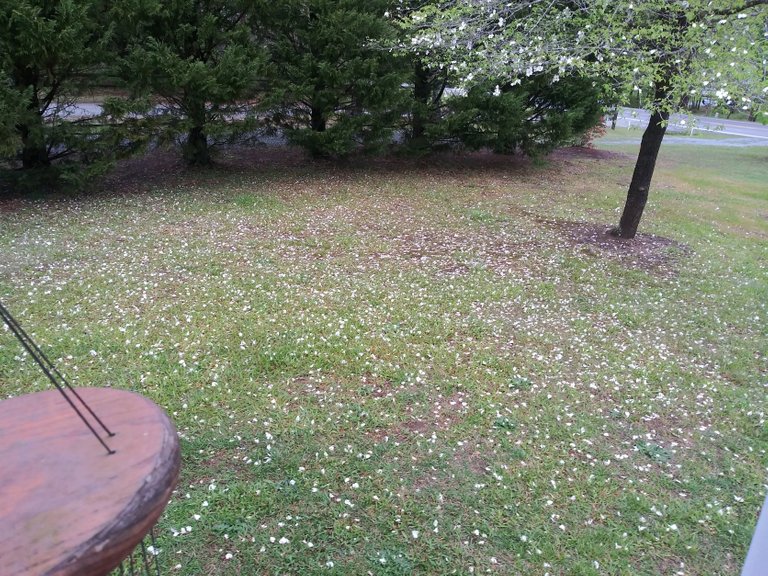 and down the side of the house. Poor thing.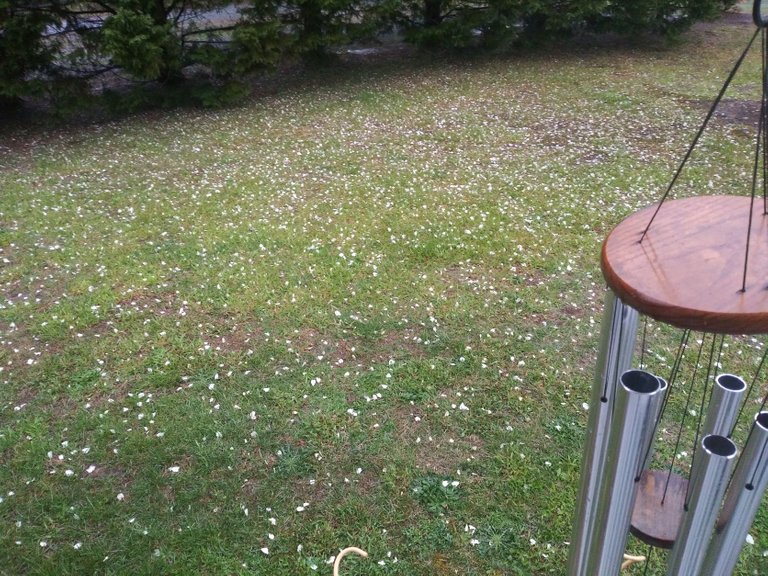 Ok, which one of you said it would be ok for it to rain all day.... fess up !
You can be sure that those lovely white azalea blooms will be a gross brown now in just a couple of days. There is already a hint of it there, you just can't see it from this far away.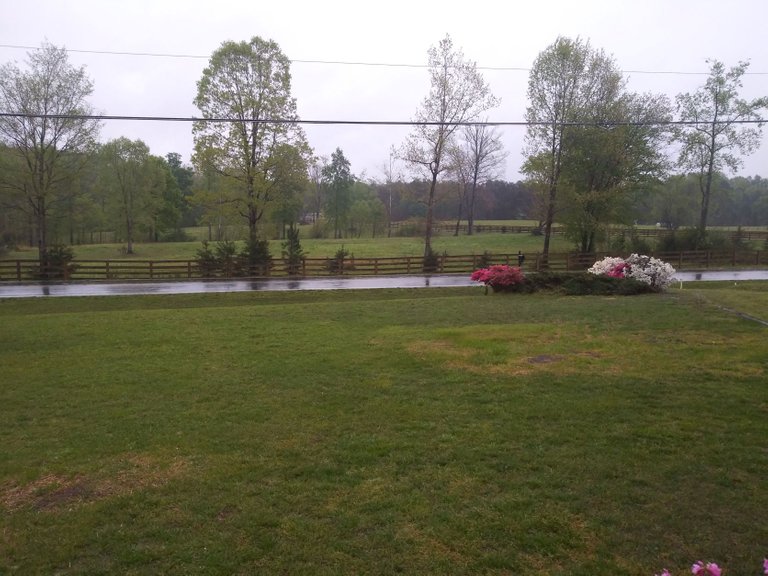 Thankfully it is still warm and cozy inside and I am about to go on a raid of the kitchen to see what kind of yummy comfort food I can find.
Hope you have all been having a good day.... or evening depending on where you are.
Love you ! Mean it !
Jacey