It's Wednesday and I took the day off.
Part of my job some days is answering customer service calls for the billing department of a very large company. On the second week of the month, the phone calls are so heavy that none of us get any time off the phone to do other tasks, which basically beats us to death. 😀 .... so, at the first of the year, I decided to take Wednesdays off every month on the second week as a mental health break.
There's nearly always a way.... you know?
So today I met a friend of mine for lunch and afterwards, when I was pulling in my driveway, I decided to take a photo of the house I live in, with the dogwood and azaleas blooming.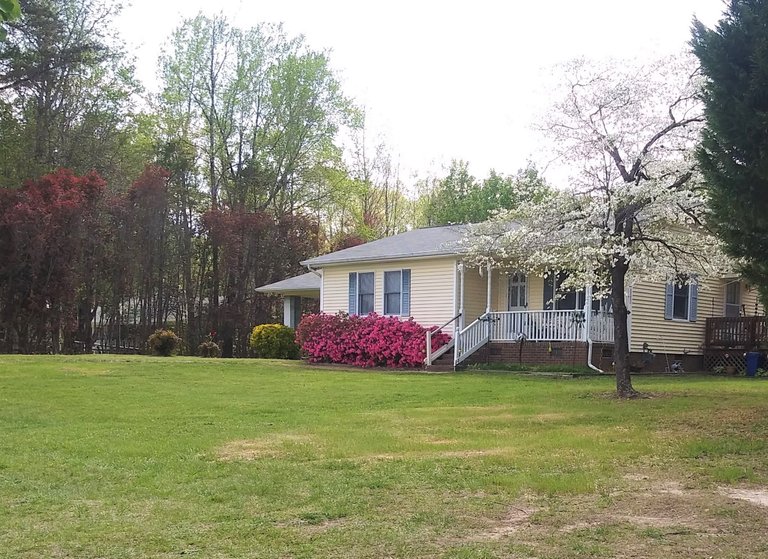 I had taken a photo of the dogwood tree from my porch this morning.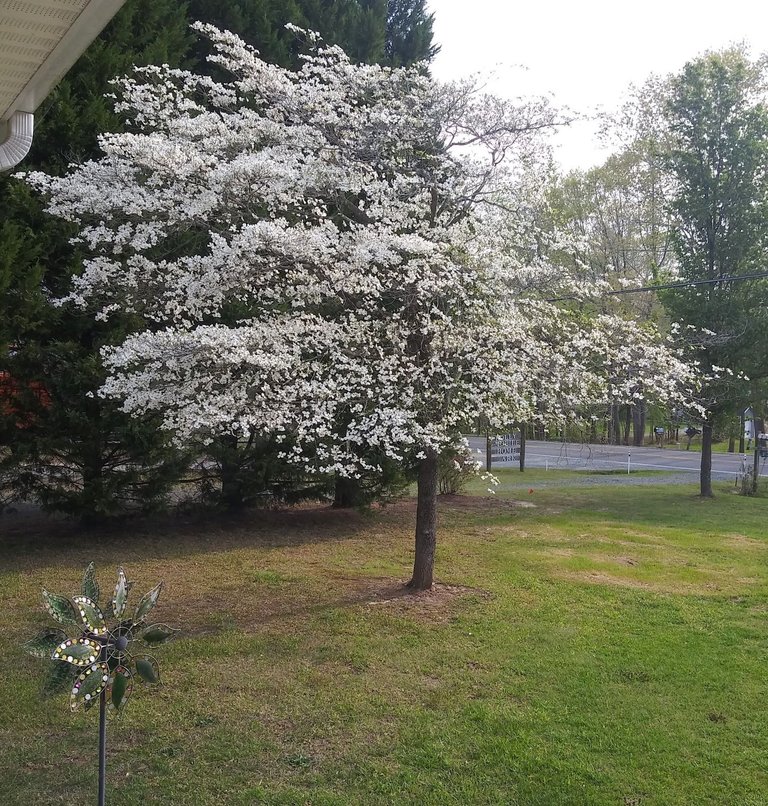 I also caught this photo of a "bird on a wire".... ha ha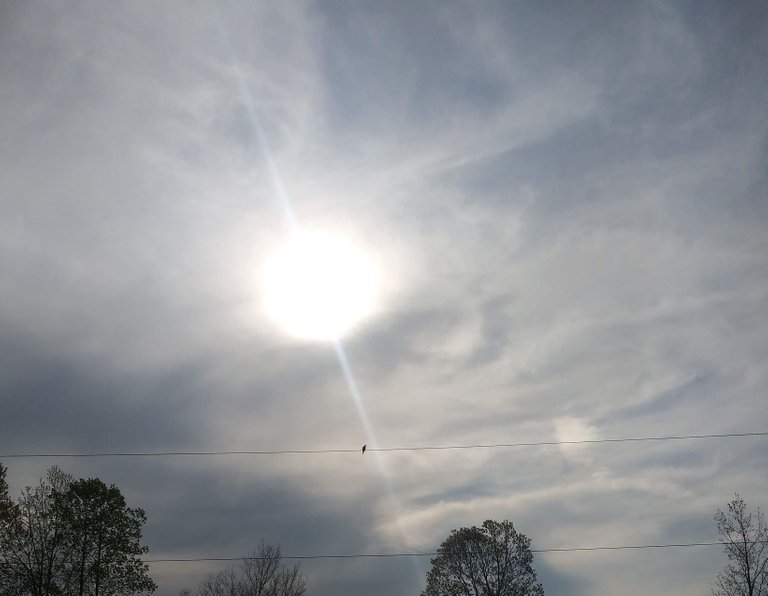 While on the porch I took a photo of the pink azaleas that grow down the front of my house. Near the porch here, the blooms are pretty full, but they are not all in full bloom down at the corner of the house.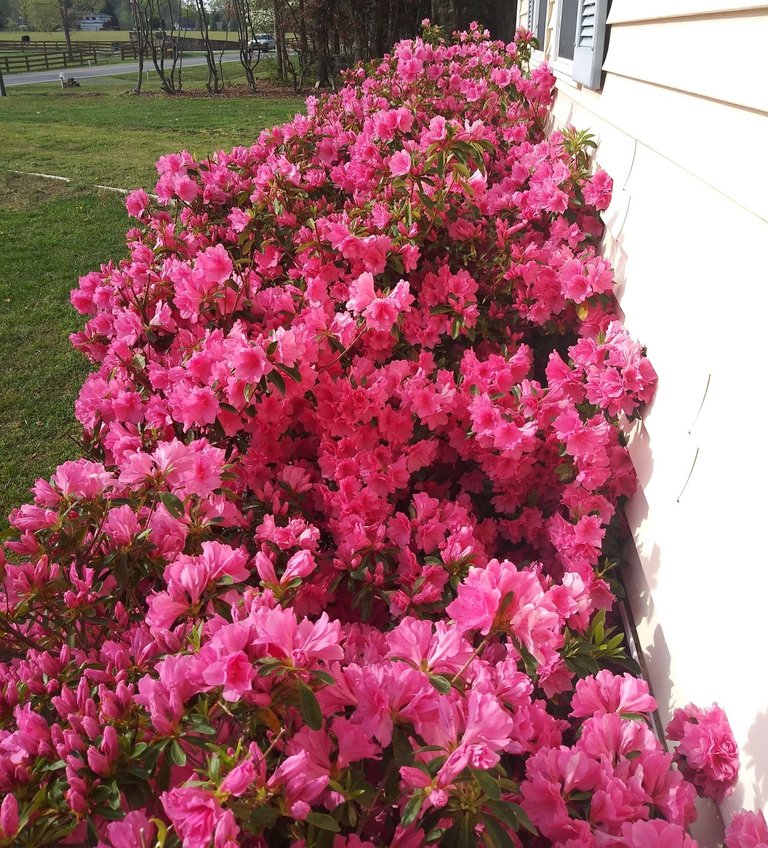 Coming back in, I took this one from the corner of the house and you can see many of the blooms are still buds.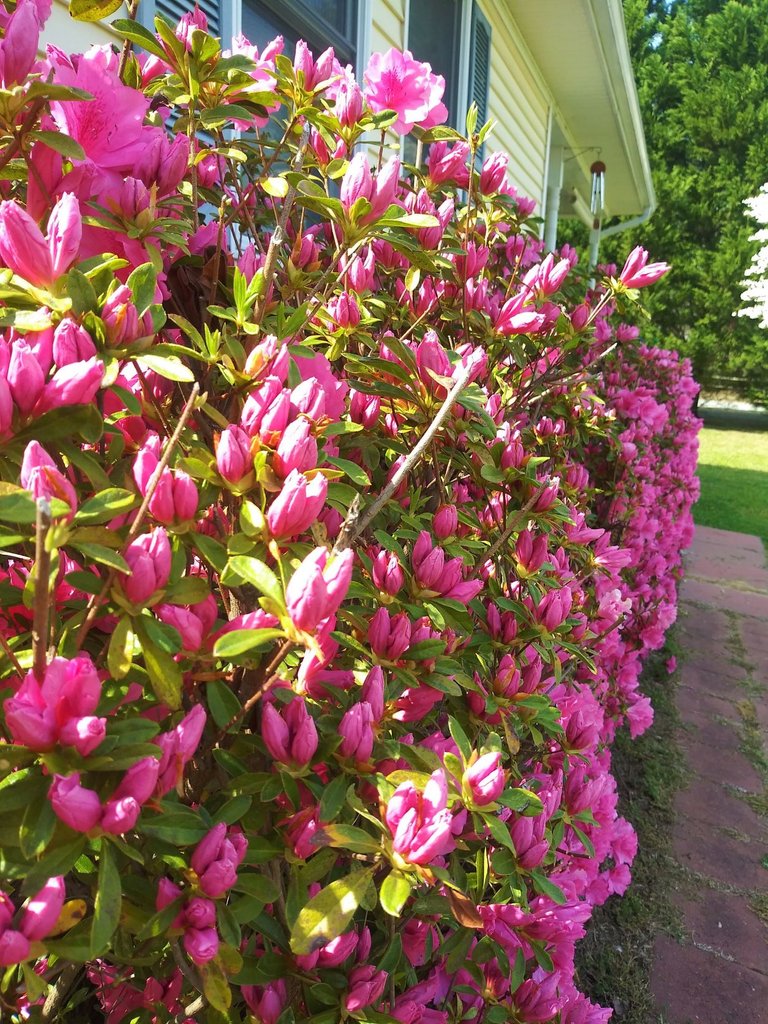 There are a couple more at the end of the driveway on the other side of my house. My drive is a horseshoe drive that goes through my carport that is attached to the house.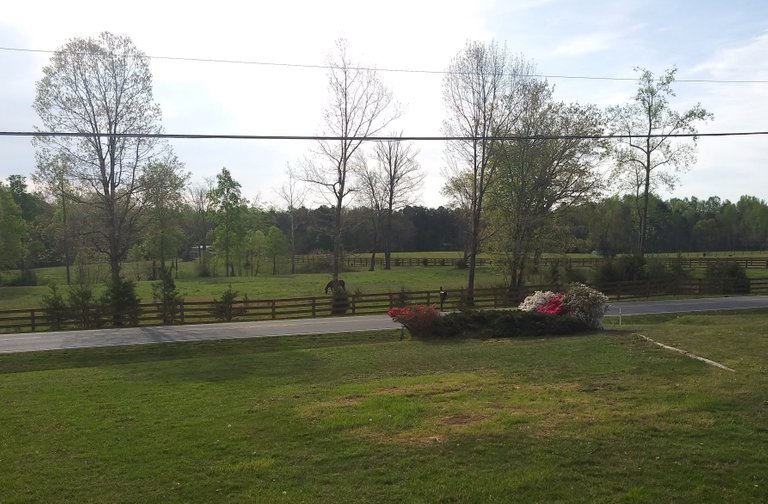 One white azalea is nearly all still just fat buds.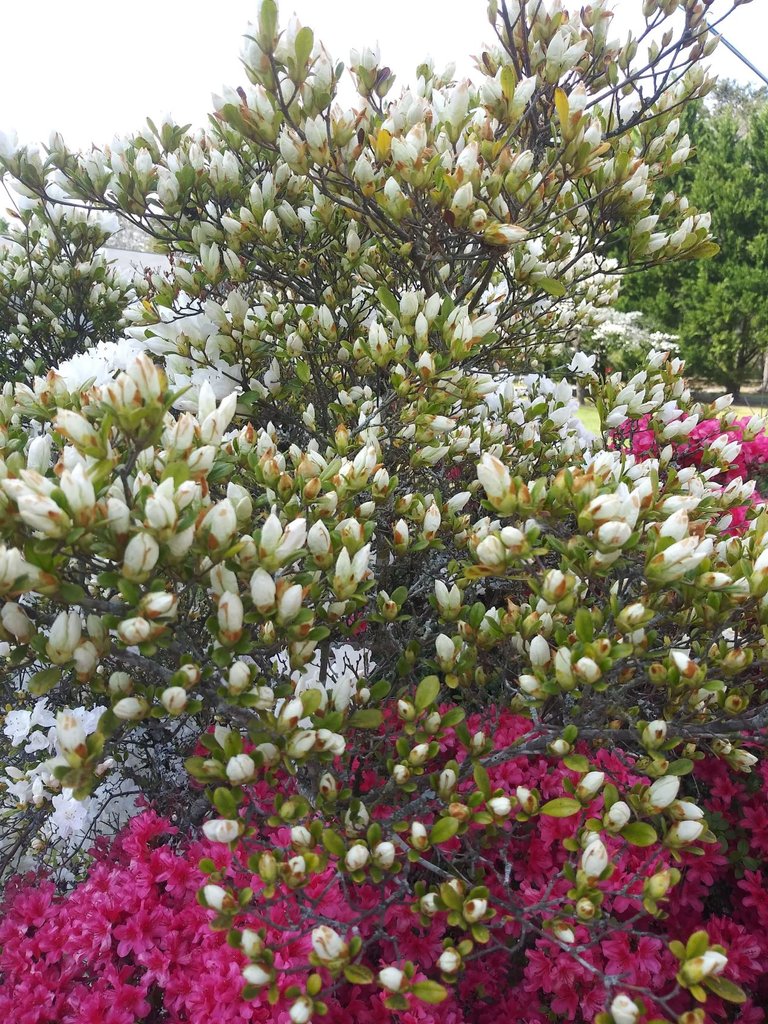 Three feet away (or less) another white azalea bush is in full bloom ! What ?? .. so close and yet so different. For the white ones though, you better look fast if you enjoy seeing them, because they are fickle, fickle, fickle and even if it doesn't freeze again, they do not like getting wet and the first rain will cause all the blooms to turn brown. When they turn brown, the don't fall off, so for weeks after they are a brown yucky looking bush.
I know they make great contrast when planted near other colors, but only for a moment. After that, their contrast consist of only brown and that does not look good with any other color.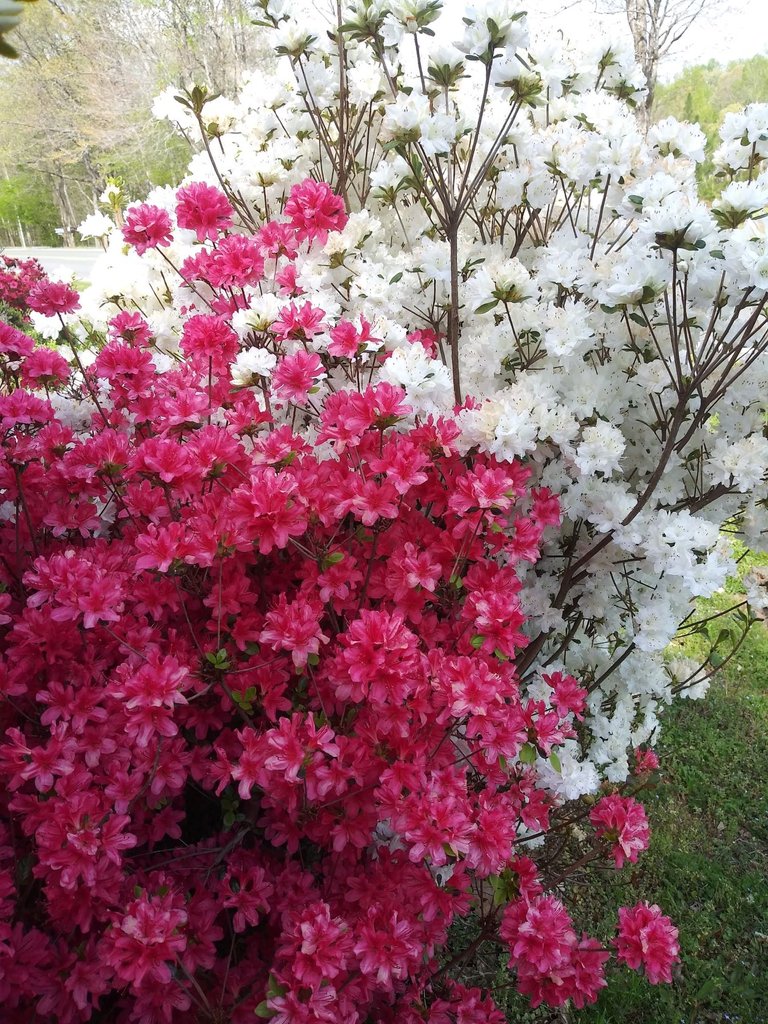 All the shades of pink though, AWESOME ! I have seen some dark red and purple ones too that are very beautiful, but there aren't any of those in this yard.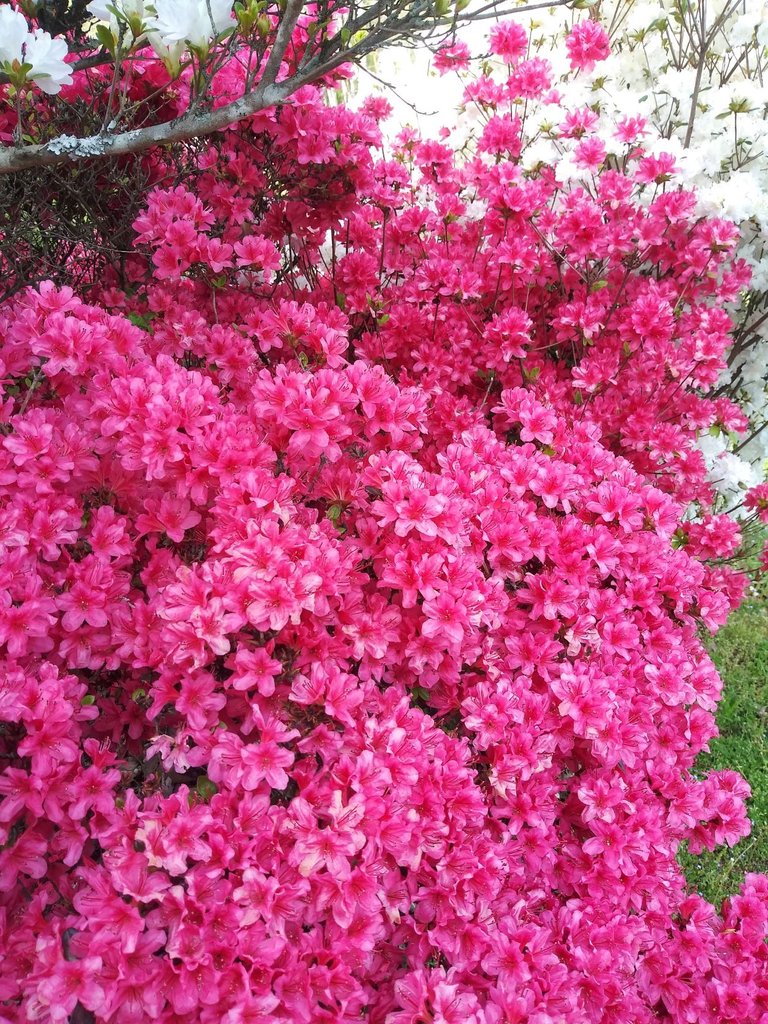 I'm certainly enjoying the blooms that seem to be nearly everywhere right now. I am also enjoying that a lot of the hardwood trees are starting to look very green indeed with their new leaves popping out all over. YAY!!
This one has some freckles !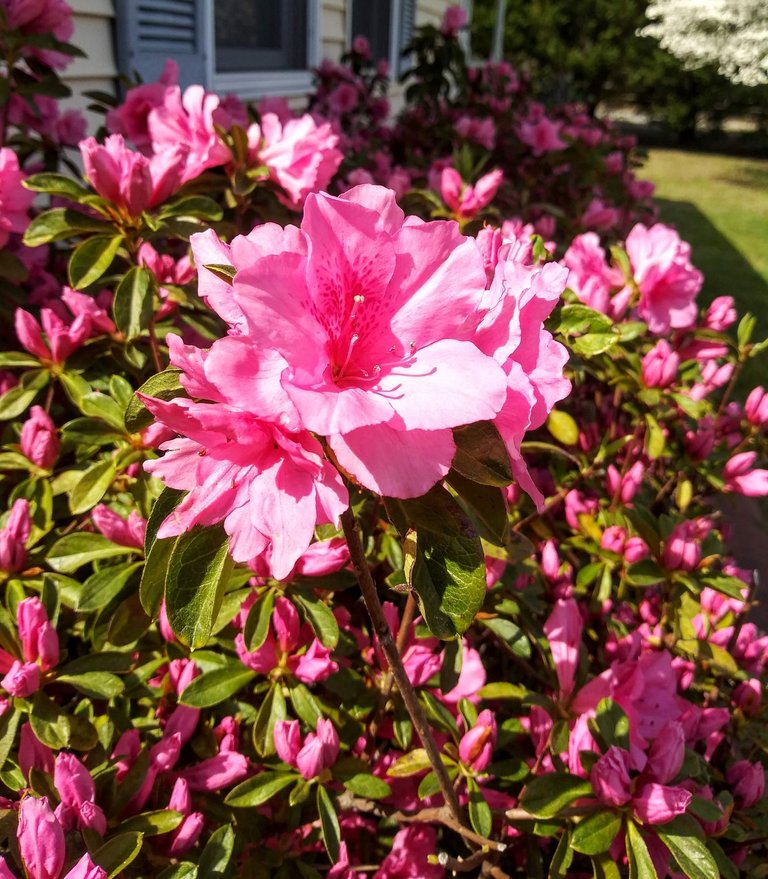 I hope you are all doing well.
Love you !
Jacey