Hi Again !
This afternoon on my last work break, I found an email from my sister Vicky that said there was a surprise on my back porch. I didn't even read the rest of the email, I just went straight out to get it.
(My sister Jan gave me this magnet many years back. I thought it was more her than me ha ha, but it was funny and I love it)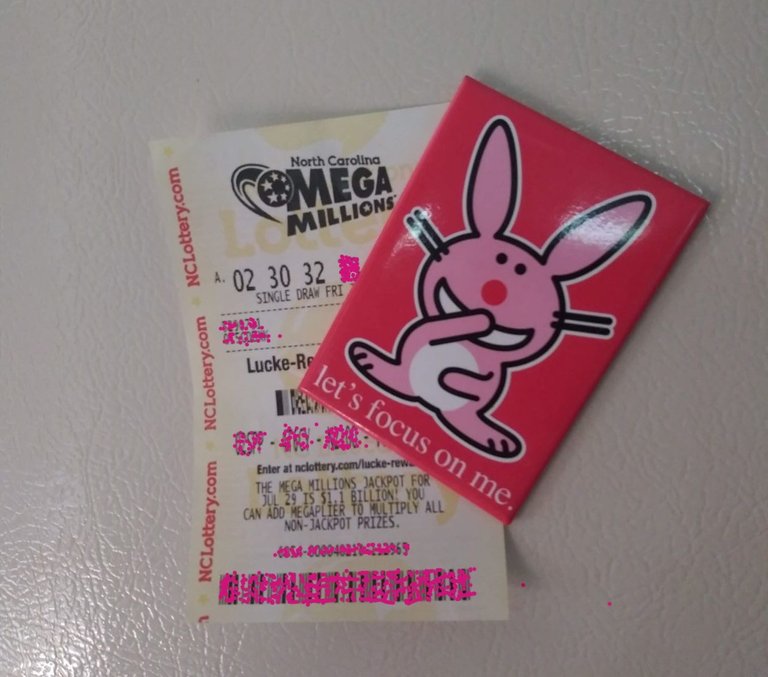 It was in front of the door, but short enough that the bottom of the door went right over it.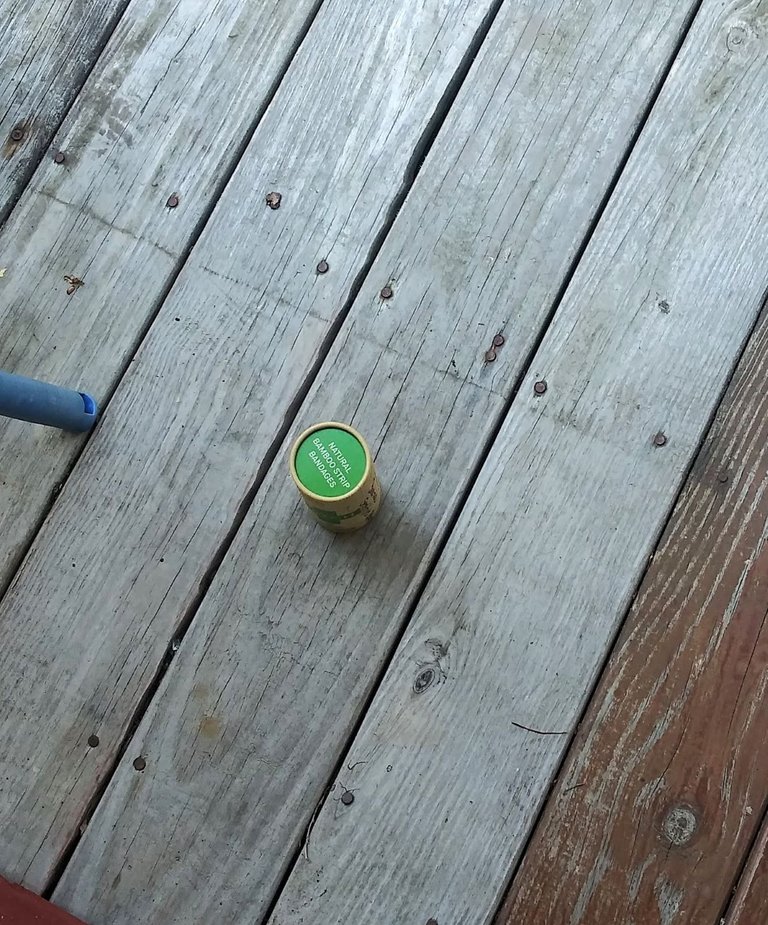 As I carried it in and was reading the little cyclinder shaped box I thought "how did she know I was sensitive to bandaid adhesive ??"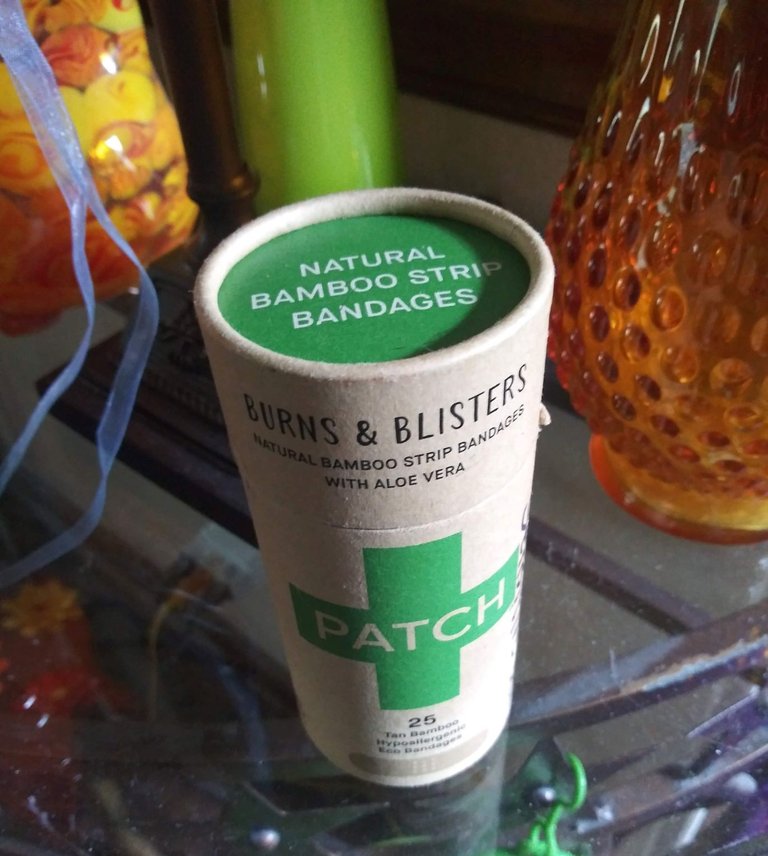 It was too light, like it was empty, so I decided to open it pointing away from my face, in case some springy snakes or something were going to pop out. ha ha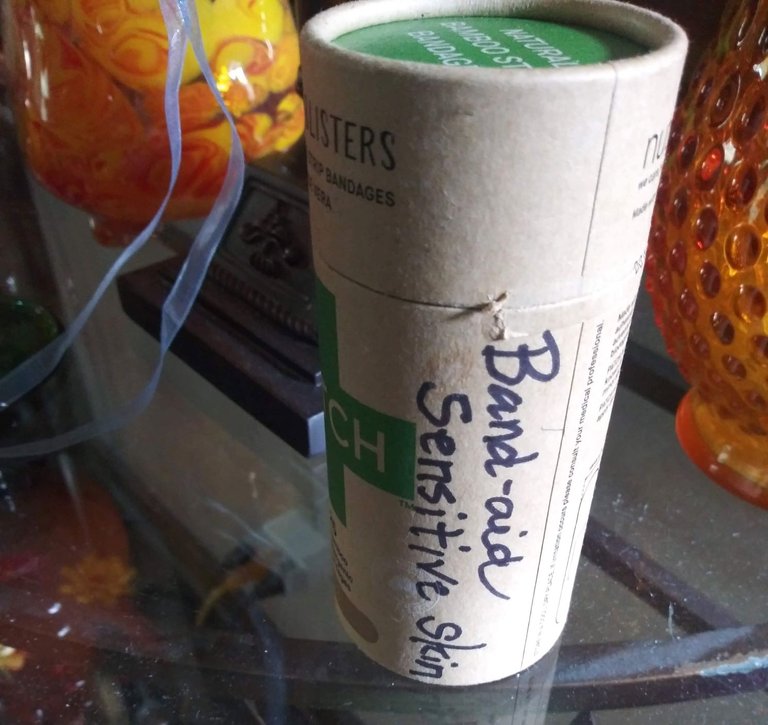 Instead, I found this lottery ticket that I am just sure will be the winner. The jackpot is up to 1.1 BILLION...... that's right, I'm going to be filthy rich ! 🤣 I emailed her back and thanked her for the very fun and thoughtful gift. She knows I am not extremely happy about the fact that I am still working and having mandatory OT all the time. That's right, I don't like it. LOL !! So she is trying to help out. I told her I couldn't wait till I got all my money so I could tell the company I work for to STUFFIT!!!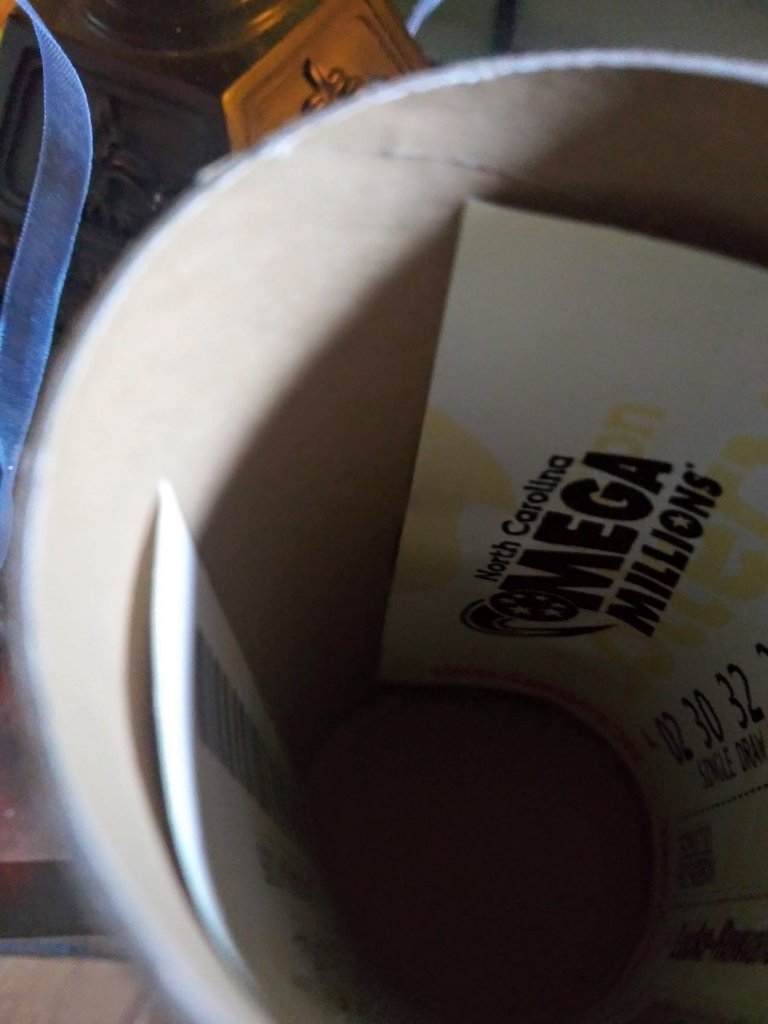 She told me a month or so ago that next time she bought a ticket she was going to buy me one too and here it is. She told me back then not to get too excited about it, because her numbers were usually never even close ! ha ha...
Hey .. .I can dream until they draw the numbers, right???
That's my excitement for today. It doesn't take much.
Hope you have all been having a good day or evening .... or whatever it is wherever you are.
It's the weekend ! Yay !!
Love you ! ❤️
Jacey