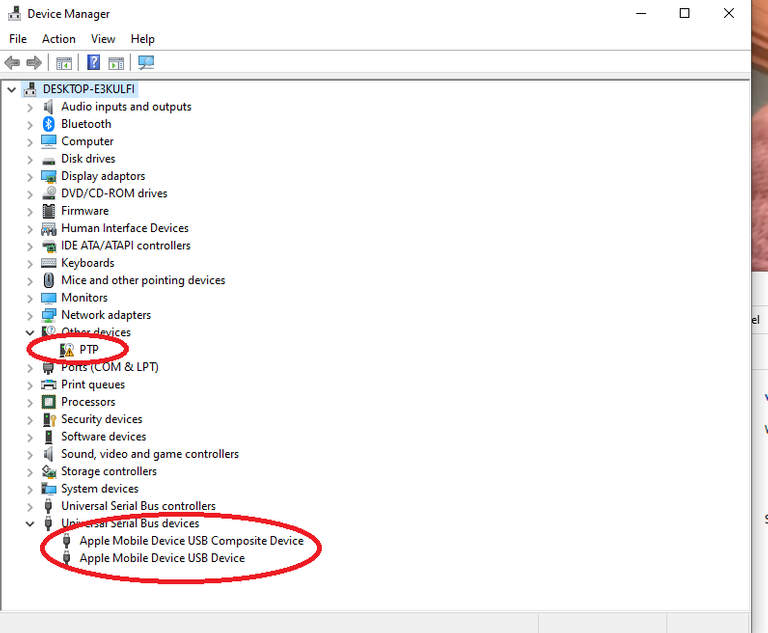 Windows 10 Pro N - Plug phone in, hear USB noise but no phone icon showing so unable to open your photo to view stuff.
I KNOW THIS IS NOT BASE JUMPING RELATED, BUT ITS A SOLUTION TO A PROBLEM THAT SCREWED ME FOR DAYS, AND THE ANSWER IS CURRENTLY NOT ON THE INTERNET OR BLOCKCHAIN ANYWHERE, UNTIL NOW!
SCROLL TO THE BOTTOM FOR THE ANSWER, OR READ MY STORY ON WHAT I TRIED BEFORE COMING TO THE SOLUTION, IF YOU ENJOY LEARNING.
This issue is where you are able to sync your phone to iTunes, and you get the new connection noise from Windows when plugging your iPhone in, BUT, you DO NOT get the option to browse the iPhone to copy stuff off.
You may get the PTP or MTP driver appear in Device Manager, but also see the Apple USB device also.
This problem took me Saturday night and all of Sunday to solve. I basically could have spent all weekend with my wife and son but instead I was dicking about with Windows, iTunes and my new iPhone.
I tried EVERYTHING on the Internet related to this, and none of it worked, just the same old device manager 'update the driver' bollocks that didn't work.
I will add screens below for the issue I was getting, so there is no confusion. I am doing this as when I was searching for help for this issue, all I was getting were results that were not the issue I was actually having.
First up:
I plug in my iPhone 11 Pro, and I click 'Trust this computer'.
I then hear the USB noise, and I look at itunes and my phone is there.
I MY COMPUTER ('This PC' it's now called in Win 10) so I can see all my hard drives and devices, and I see no Apple iPhone icon.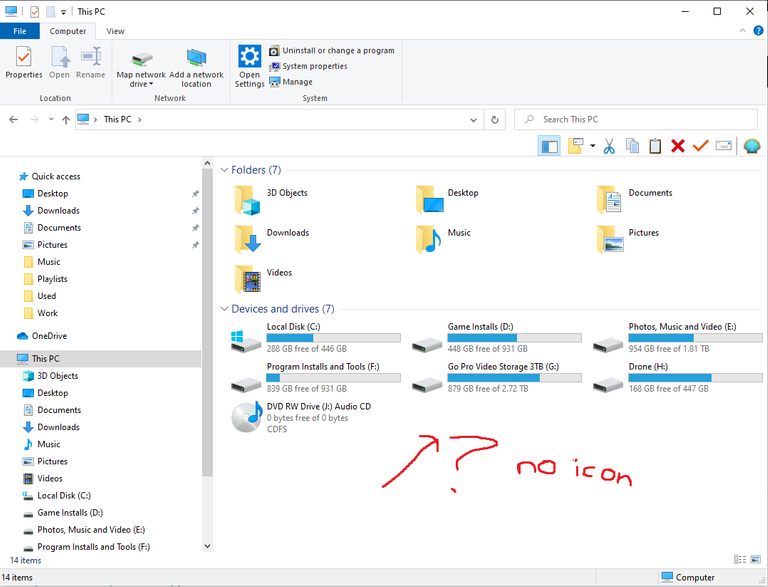 I try a different USB cable and same thing. I then try every different USB port on my PC, front and back…nothing, same thing.
I check Device Manager and find this: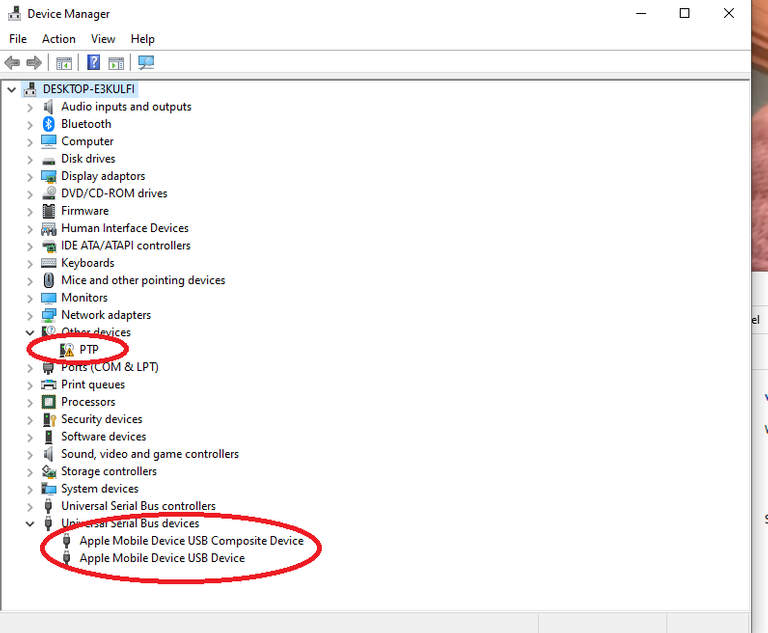 PTP driver has appeared in 'Other Devices', I try updating this driver here and through 'Devices and Printers' like someone on YouTube suggested. It didn't work. I learned through Google that this driver needs to be removed as its causing a conflict with the Apple USB drivers. I uninstalled this PTP driver and it appears again the moment you plug your iPhone back in, so its impossible to remove.
I tried updating the PTP driver and Apple drivers by pointing to the usbaap164.inf drivers on my hard drive, which I had downloaded separately and this still didn't work.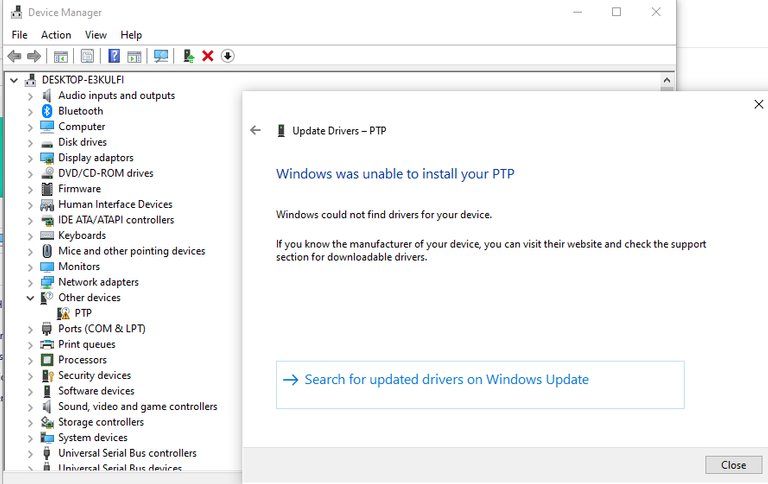 I then tried uninstalling all the drivers, and plugged the phone back in again and got the Windows notification that something has been plugged in so quickly double clicked it and got to the Bluetooth & Other Devices menu in Windows and saw that the driver was unavailable for my iPhone, even though Windows knew it was an iPhone I plugged in.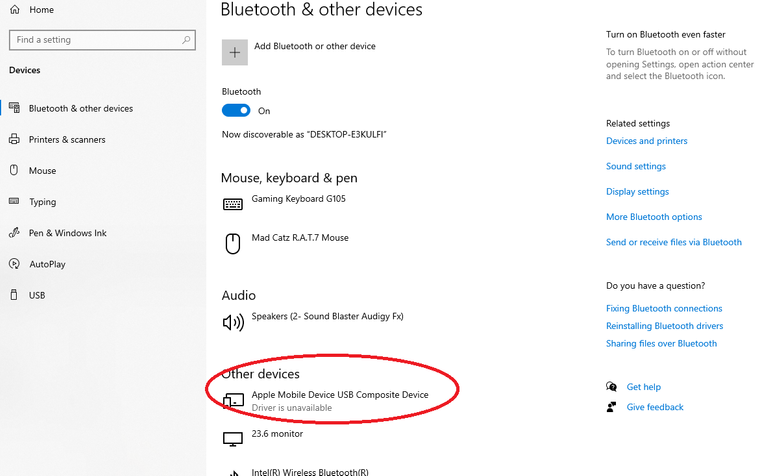 I then thought it was an itunes issue (by the way, I'm so fked off with the new itunes and the way it links to the Microsoft store to be downloaded, and the fact you have to login!!!).
I ran a diagnostics test within itunes and the results said it the 'iPod support service was not installed'.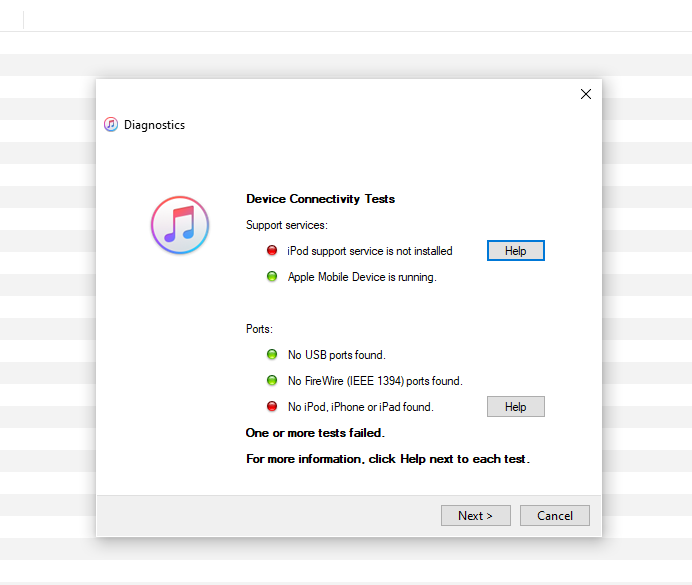 So I opened up Services (by running services.msc from the RUN box) and saw none of the Apple Services were in the list!
Bonjour Service
Apple Mobile Device Service
iPod Service
None of these were installed, so I removed itunes and anything Apple related on my PC (using iobit uninstaller) and re downloaded itunes.
Same issue again, it wasn't installing those Services for some reason.
I downloaded an older version of itunes 64bit from around 2016 and it still didn't work. By this stage I'm fuming.
I plugged my phone into my laptop and BOOM, it works! So I know its not my new iPhone 11 that's the issue, and I know the cable is good.
By the way, I forgot to mention my PC had a fresh install of Windows that day, so that wasn't the issue either.
The only thing I could come up with was that my laptop was running Windows 10 Home edition and my PC was running Windows 10 Pro N.
So I found a YouTube video that showed me how to downgrade to Windows Home edition without a reinstall, so I did that, I had to download. mount, then install. It took about an hour.
...It didn't work, I did all the steps in the Registry and followed the video step by step but after an hour, I still had Windows 10 Pro N on my PC.
Next idea was to buy a Windows 10 Home edition product key on ebay for £5, so I did that, and it accepted the key, but my Windows still showed as Pro N.
At this point I was exhausted, and so I decided to use Nvdia Shadowplay to record my screen so I could upload my issue to YouTube and DTube for help.
This is where I got lucky!!!!
So Shadowplay refused tor record my screen and gave me an error code, I googled this and it turned out I needed a media pack for it to work, so I downloaded this media pack from the Microsoft website.
Now I thought this ShadowPlay issue was something to do with the fresh install, but I think it may have something to do with the fact that Windows Pro N is mainly used for businesses/enterprises and that it may not come with the necessary add-ons a home user would need, like VLC codecs etc.
I restarted my PC, and I plugged in my iPhone just for shit and giggles, and BOOM! Windows now detected it as a device!!!!!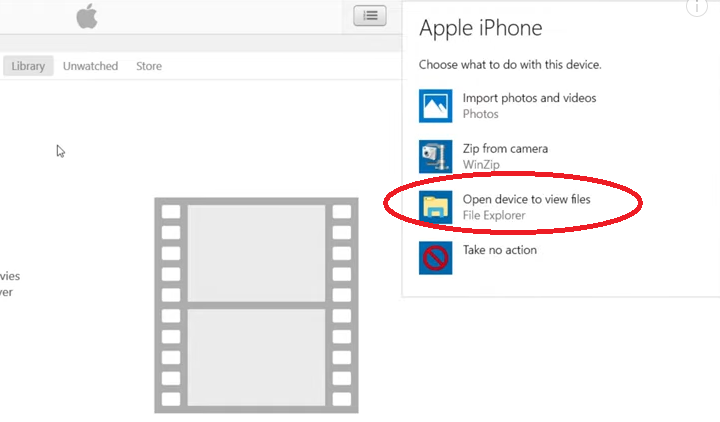 Hooray! The entire time I needed a Windows 10 Pro N media pack!
WHY WAS THIS INFORMATION NOT SOMEWHERE ON THE INTERNET OR BLOCKCHAIN?????
I AM NOW ENSURING THIS IS ON THE BLOCKCHAIN VIA STEEMIT AND ALSO ON THE INTERNET VIA TOM'S HARDWARE.
Thanks all for reading, I know I could have just posted the answer but I had to offload the hours of stress trying to find this solution to someone haha.
I hate Windows and I hate Apple, I wish we could just go back to Windows 7 days, that was the most reliable operating system in my opinion.
HERE ARE THE OTHER WEBSITES I USED TO HELP NARROW DOWN MY ISSUE, YOU SHOULD CHECK THEM OUT AS WELL.
https://www.groovypost.com/howto/tips-install-itunes-windows-10/
https://www.technipages.com/itunes-fix-iphone-or-ipad-not-detected-in-windows
Downgrade from Win 10 Pro to Home: