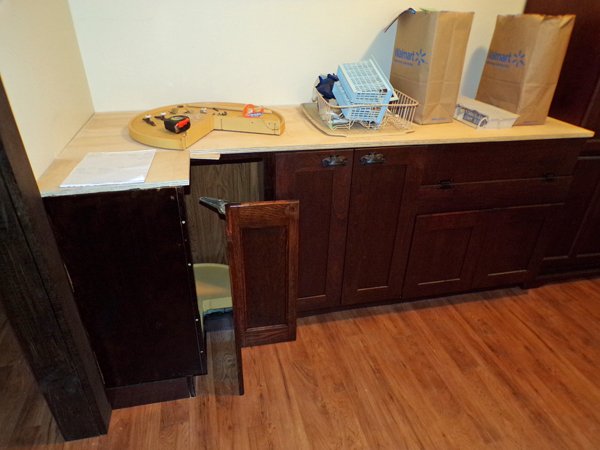 The carpenter spent Tuesday putting the cabinets together and to the wall then getting the wood ready for putting formica on. Once he'd finish that, he started making the extra shelves for these cabinets. It was wicked humid and he didn't have time to start another job so he left early.
Wednesday cool dry air comes in and we will have a few nice days before the nasty humidity returns. He plans to get the shelves stained and sealed outside and then start taking the shelves off the walls in the old pantry. They will need cleaned up and painted before re-use.
I found another marble shelf, the top to an old dresser. My friend and I will be making another road trip Wednesday afternoon to pick it up. I also have to put the lazy susan back together now all the staining is done.