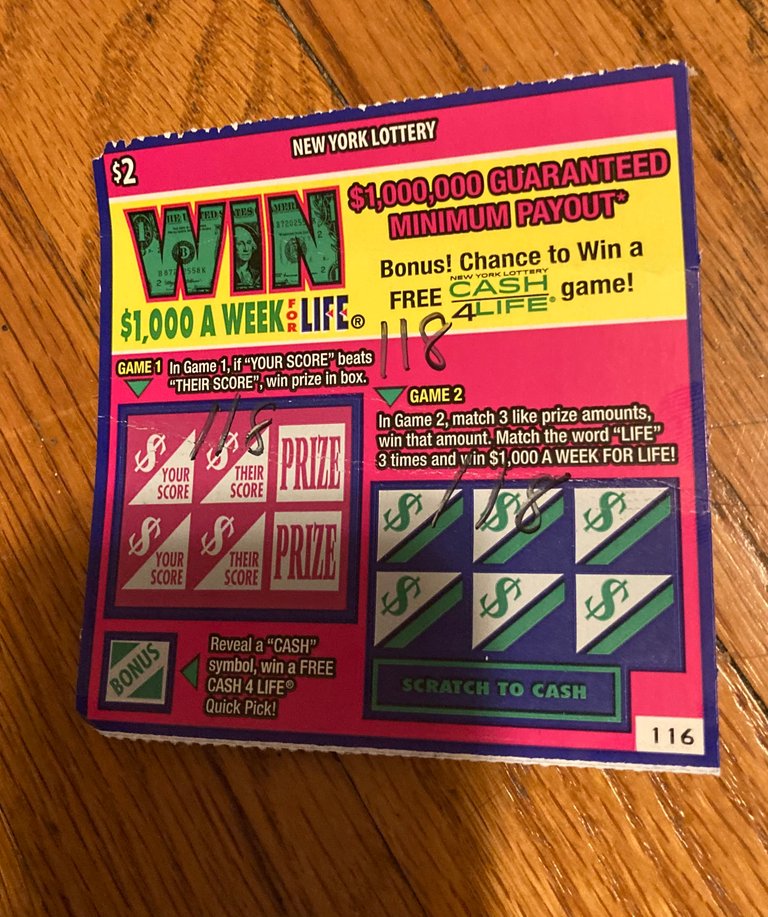 HOW TO PLAY
Anyone who upvotes this post is eligible to share in any winnings from the featured scratch off. Ticket will be revealed after the 7 day period. Upvotes must have a value of .001 or greater to be eligible.
WHAT YOU WIN
If ticket has an amount revealed, winning amount will be split 50/50 between myself and all eligible upvoters. In other words, all eligible upvoters will get a share of half the winning amount. Winning amount will be converted to an appropriate amount of Hive based on a peg of 1 Hive is equal to $.25 USD. For instance, a $1 winning ticket would be equal to 4 Hive.
If there is no prize to share for that ticket, one eligible upvoter will be chosen randomly and win .025 Hive
INELIGIBLE UPVOTERS
Any service or community used for upvoting posts in general (ie sbi or dustsweeper) are ineligible to share in winnings. Other accounts my be added to banned list in the future.
LARGE WINNING AMOUNT
If the winning amount on the scratch off is more than 10 Hive, there may be a delay as the USD is converted to a crypto and then converted to Hive for dispersal.