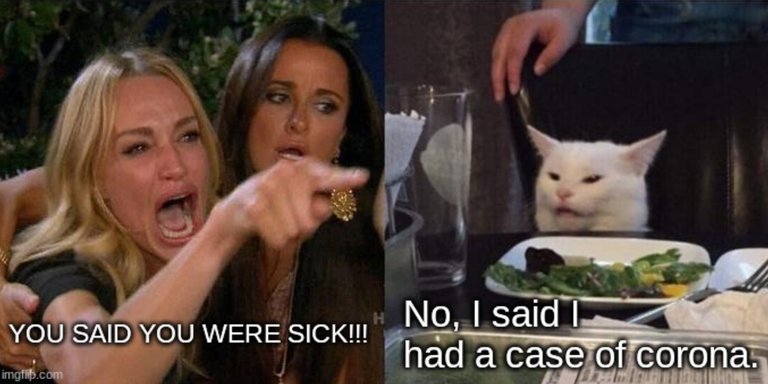 Coronavirus News, Analysis, and Opinion:
The John's Hopkins tracker shows more than 400,000 Americans have died from COVID-19.
Inside the lab that discovered new Covid-19 variant in South Africa
Cryptocurrency, Investing, Money, Economy, and Debt:
The commercial real estate market might be even worse than you think: Doctors locked out from Houston hospital, treat patients in parking lot
Aurora, Paccar Partner On Autonomous Tech For Big Rigs As Robotruck Race Intensifies
Iran's Rolling Blackouts & Thick Smog Blamed On 'Illegal' Bitcoin Mining
Politics:
Aw, come on, tell us what you really think:
Only one more sleep till the tiny-handed ferret-wearing fascist-inciting insurrectionist cheeto-faced shit-gibbon is consigned to the golden toilet of history. Endless legal-woes and financial ruin lie ahead for him and his vile nepotistic crime family. Huzzah! Roll on tomorrow! pic.twitter.com/N2cK0Fvnzw

— Mark Kermode (@KermodeMovie) January 19, 2021
So much for the spontaneous outpouring of frustration theory: Militia members planned on storming the U.S. Capitol days in advance of Jan. 6 attack
Self-styled militia members from Virginia, Ohio and other states made plans to storm the U.S. Capitol days in advance of the Jan. 6 attack, communicating in real time as they breached the building on opposite sides and leading dozens in a hunt for lawmakers to make "citizen's arrests," according to new court documents filed Tuesday.
.@senatemajldr on the U.S. Capitol Attack: "The mob was fed lies. They were provoked by the president and other powerful people." pic.twitter.com/QIeviyHkl3

— CSPAN (@cspan) January 19, 2021
Brilliant idea, split the conservative vote and insure big Democratic wins: Trump Has Discussed Starting a New Political Party
President Trump has talked in recent days with associates about forming a new political party, an effort to exert continued influence after he leaves the White House.
Mr. Trump discussed the matter with several aides and other people close to him last week… The president said he would want to call the new party the "Patriot Party."
This is rich, coming from the same people who've whined about sanctuary cities for years now: Arizona Republicans Propose Bill To Ban Use of Local Resources in Federal Gun Control Enforcement
So much FUD, it's as if the Hive blockchain, 3Speak, and LeoFinance's Project _____ are impossible: You Can't 'Just Build Your Own Twitter' (@nealmcspadden posted about this too.)
In somewhat related news, Parler Partially Reappears With Support From Russian Technology Firm
MyPillow Products Will No Longer Be Sold by These Companies
Lindell came under fire after a photo of him heading into a meeting with Trump at the White House last week showed him carrying partially obscured notes that appeared to encourage the president to invoke "martial law if necessary."
The poor baby doesn't understand that actions have consequences?
Trump Rules Easing Power-Plant Emissions Limits Are Vacated by Court
A federal appeals court on Tuesday vacated the Trump administration's rules that eased restrictions on greenhouse-gas emissions from power plants, potentially making it easier for the incoming Biden administration to reset the nation's signature rules addressing climate change.
The worst President in history
Serendipity:
The bold plan to save Africa's largest forest
One of the stranger headlines you'll see today: 1st preserved dinosaur butthole is 'perfect' and 'unique,' paleontologist says


Badge thanks to @arcange
Meme credit: Wamp1019 (source)