✨Mírame como yo a ti/Mírame como te miro ✨(ING/ESP)
✨Mírame como yo a ti✨

¡Hola!, ¿Cómo están? ¡Mis queridos lectores hoy les traigo una publicación que espero que sea mucho de su agrado!
Este dibujo que está inspirada en una experiencia muy personal y resiente, todos
Tenemos un amor platónico o un cruhs, esa persona que nos gusta y no solo por una atracción física sino por cosas más sencillas como su forma de sonreír o como te abrasa, esa persona que nos pone nerviosos y felices, pero para nuestra mala suerte o solo para a mía eres solo una amiga, ya que no es correspondido.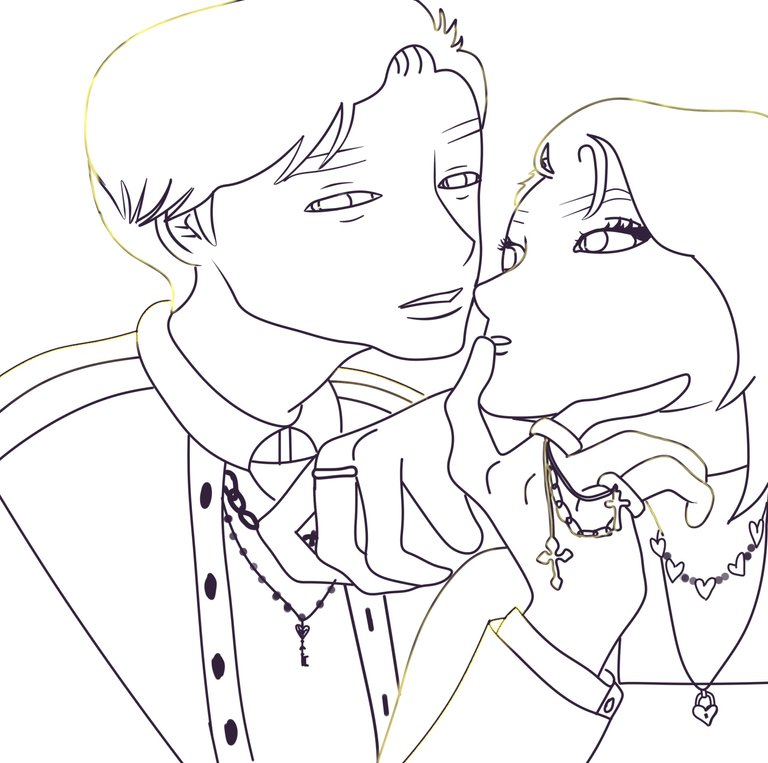 Look at me like I look at you
Hello how are you? My dear readers, today I bring you a publication that I hope will be to your liking!
This drawing that is inspired by a very personal experience and resents, all
We have a platonic love or a crush, that person we like and not only because of a physical attraction but for simpler things like the way they smile or how they hug you, that person who makes us nervous and happy, but to our bad luck or only for me you are just a friend, since it is not reciprocated.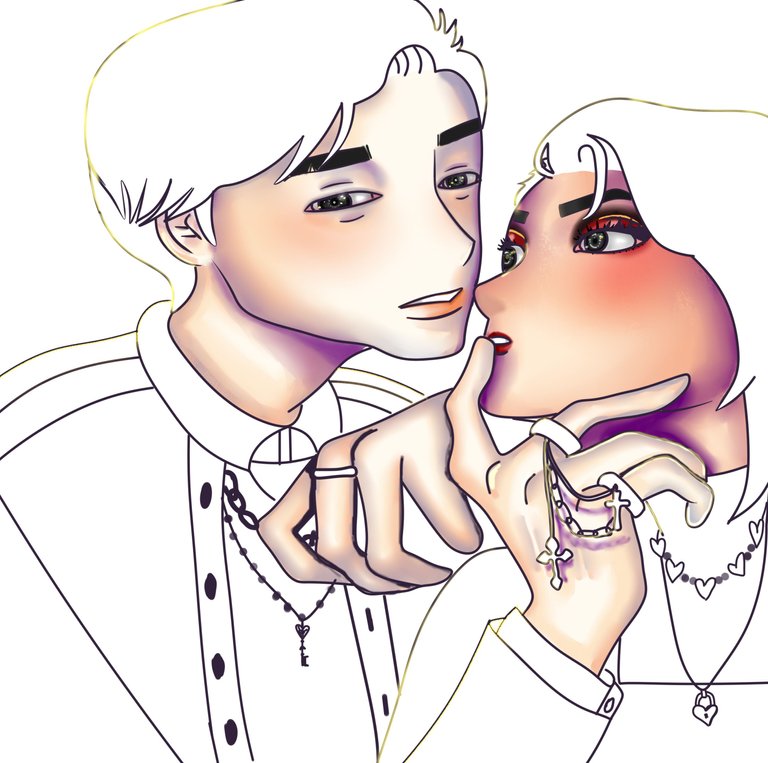 Yo a esa persona en específico cuando la tengo cerca
a no puedo parar de ver la y siento como el tiempo es simplemente mágica…
Yo personal me siento como en un webtoon o un anime donde el protagonista cuando ve a su chico o chica, cuando la ven todo cambia a pasar todo cámara lenta con una iluminación que ayuda a ese ambiente romántico con destello de luz que hace que sea vea absurdamente perfecto.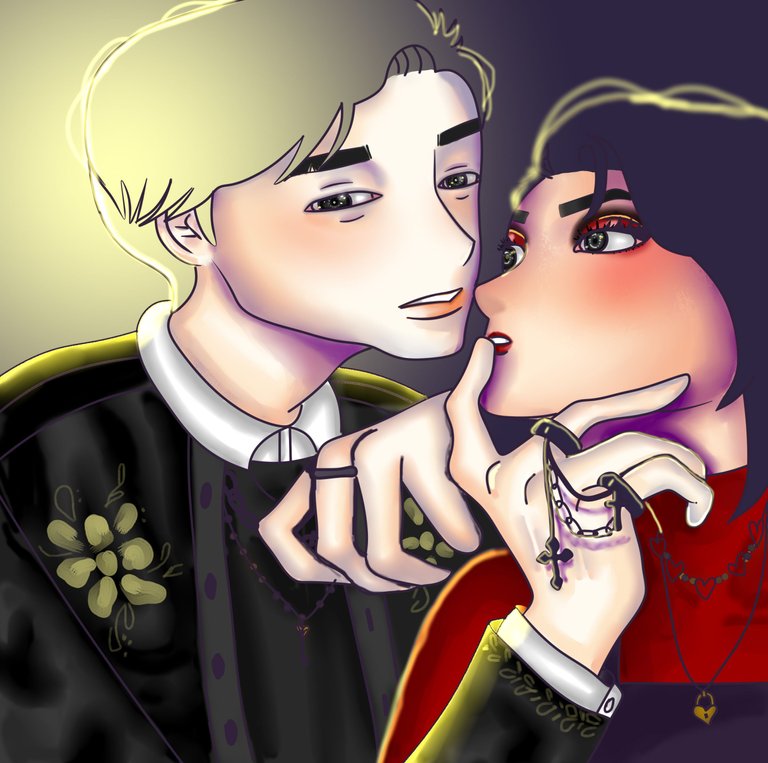 I to that specific person when I have them close
I can't stop watching it and I feel like time is simply magical...
I personally feel like in a webtoon or an anime where the protagonist when he sees his boy or girl, when they see her everything changes to slow motion with lighting that helps that romantic atmosphere with a flash of light that makes it look absurdly perfect.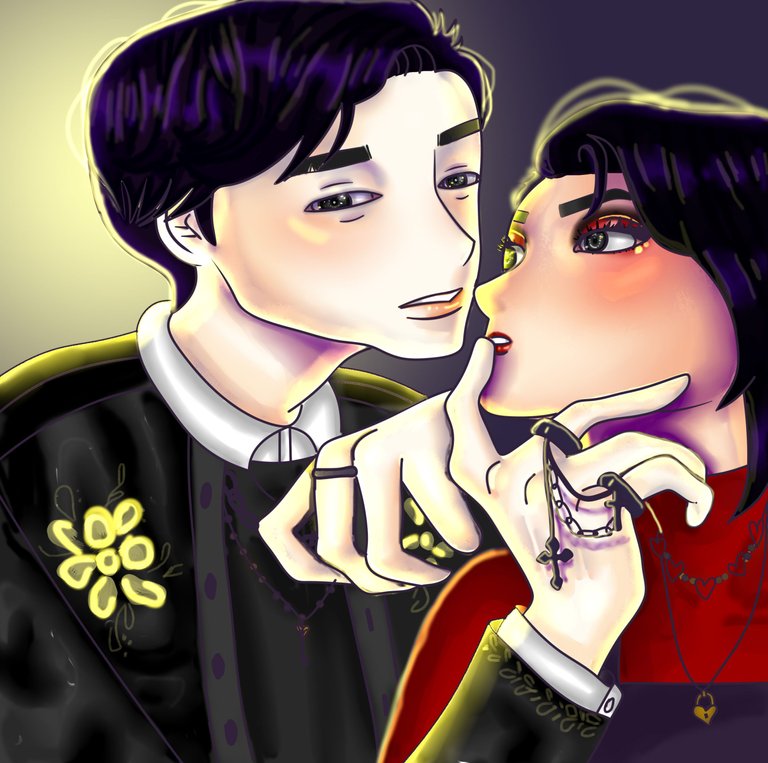 Eso son los sentimientos son los que quise transmitir en esta sesión de fotos, claro, pero esta vez siendo a la que miran con ese sentimiento con el que yo lo veo a él…
Those are the feelings that I wanted to convey in this photo session, of course, but this time being the one they look at with that feeling with which I see him...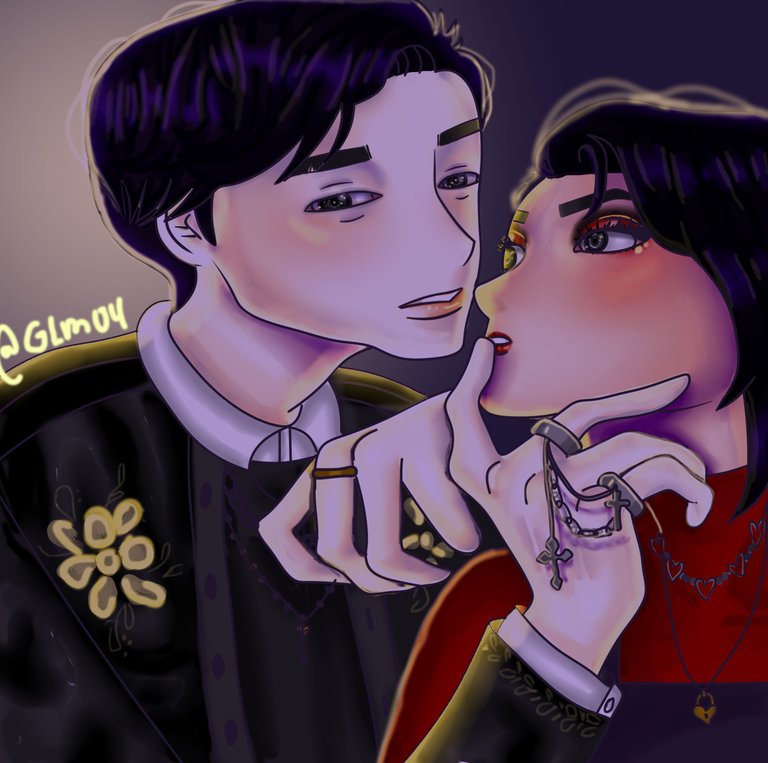 Espero que les guste la estética que elegí con tonalidades azules y morados para resaltar los brillos y luces
Trate de expresar mis emociones, los más que pude y hacer un buen trabajo, estoy abierta a consejos y críticas constructivas y seguir compartiendo mi vida con mis lectores y crecer juntos…
I hope you like the aesthetic that I chose with blue and purple tones to highlight the brightness and lights
I tried to express my emotions as much as I could and do a good job, I am open to advice and constructive criticism and continue to share my life with my readers and grow together…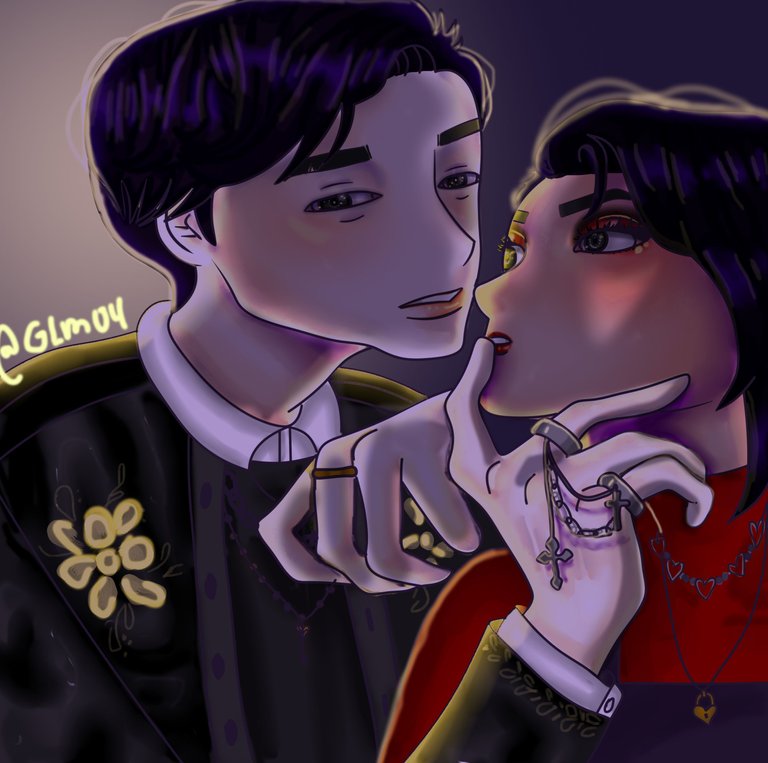 Aquí les dejo el resto del proceso de mi dibujo, para un mejor contacto, síganme en mis redes sociales:
https://www.instagram.com/gemsking04/
https://www.instagram.com/glmd04/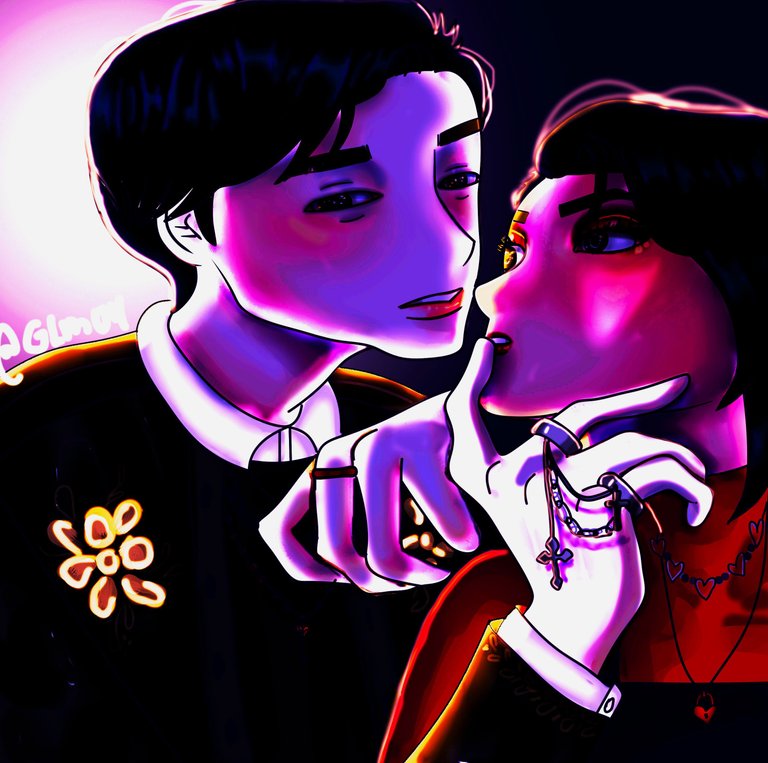 Here I leave the rest of the process of my drawing, for a better contact, follow me on my social networks:
https://www.instagram.com/gemsking04/
https://www.instagram.com/glmd04/