I would like to introduce myself and tell you a little bit about me. I am the proud owner of a "Woman-Owned business", Queen Bee Cleaning LLC. Feel free to check out my website here
My name is Nancy. On here I go by, @queenbee1977. I am new to this community, and to the whole #hiveblockchain. My husband Daron, aka @nobutsd1974, has been into this stuff for a long time and he has been trying for the last 2 years to get me interested in it also. Well, about a month ago I finally gave in and decided to see what it was all about. Now, here I am, really enjoying writing about the things I like, about my family, about my business, and about my husband and my pets.
This post is going to be about my business Queen Bee Cleaning LLC, and the Christmas gifts I handmade for the ladies I clean for. This link is my Facebook business page if you would like to check it out, and see some of the work I have done, here.
These are some of the bracelets and earrings I have made.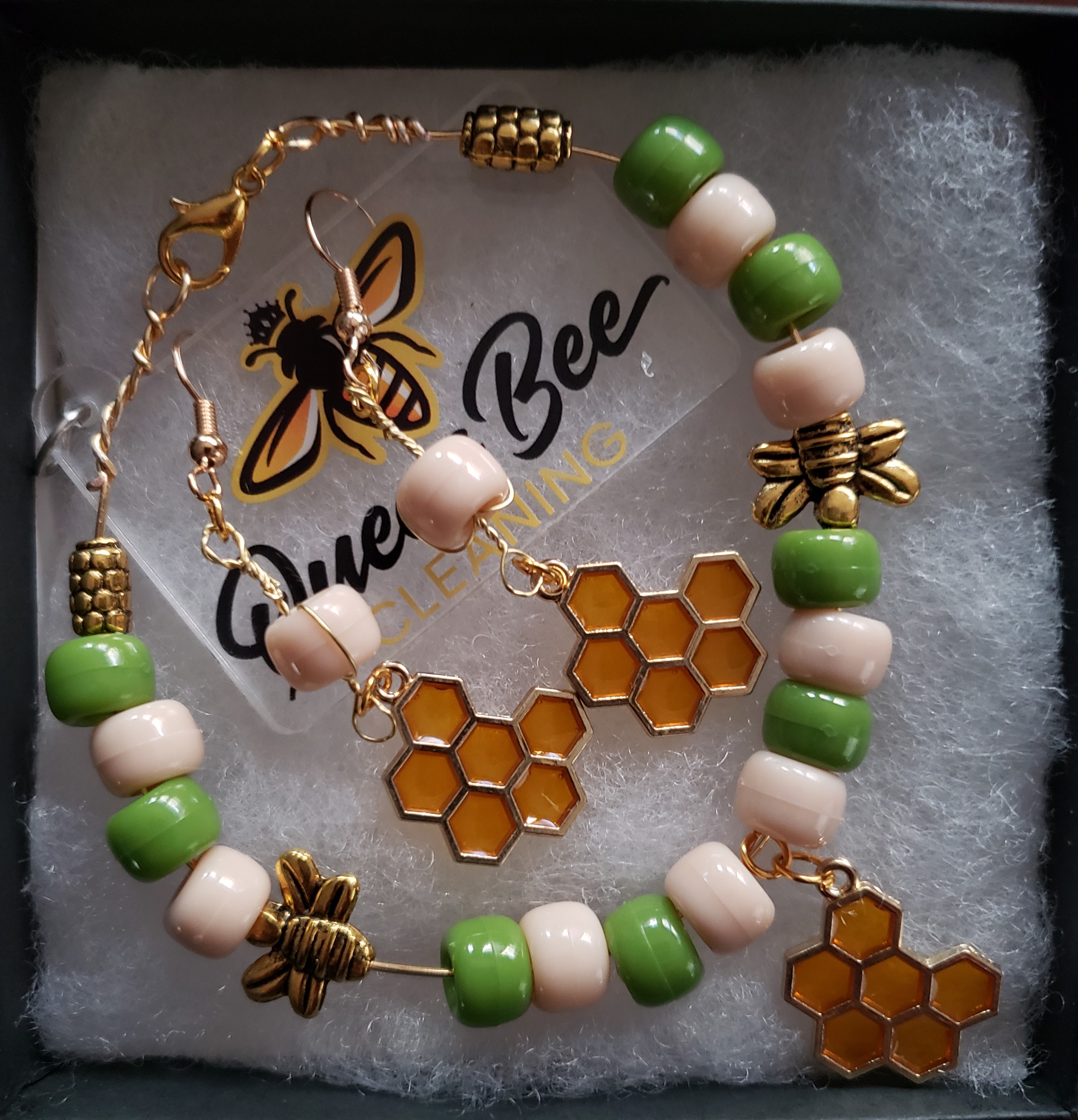 Dr. April wears these colors a lot so it makes for the perfect gift!
Dr. April is a good friend of mine, she lives with her mother-in-law Beth. April is a doctor so she doesn't have a lot of time to do some of the things around the house that need to be done. When I started my business she was one of my first clients. I do random things for her such as laundry, grocery shopping, dishes, and sometimes cooking. Anyway in the photo below let me introduce you to Dr. April and Miss Beth...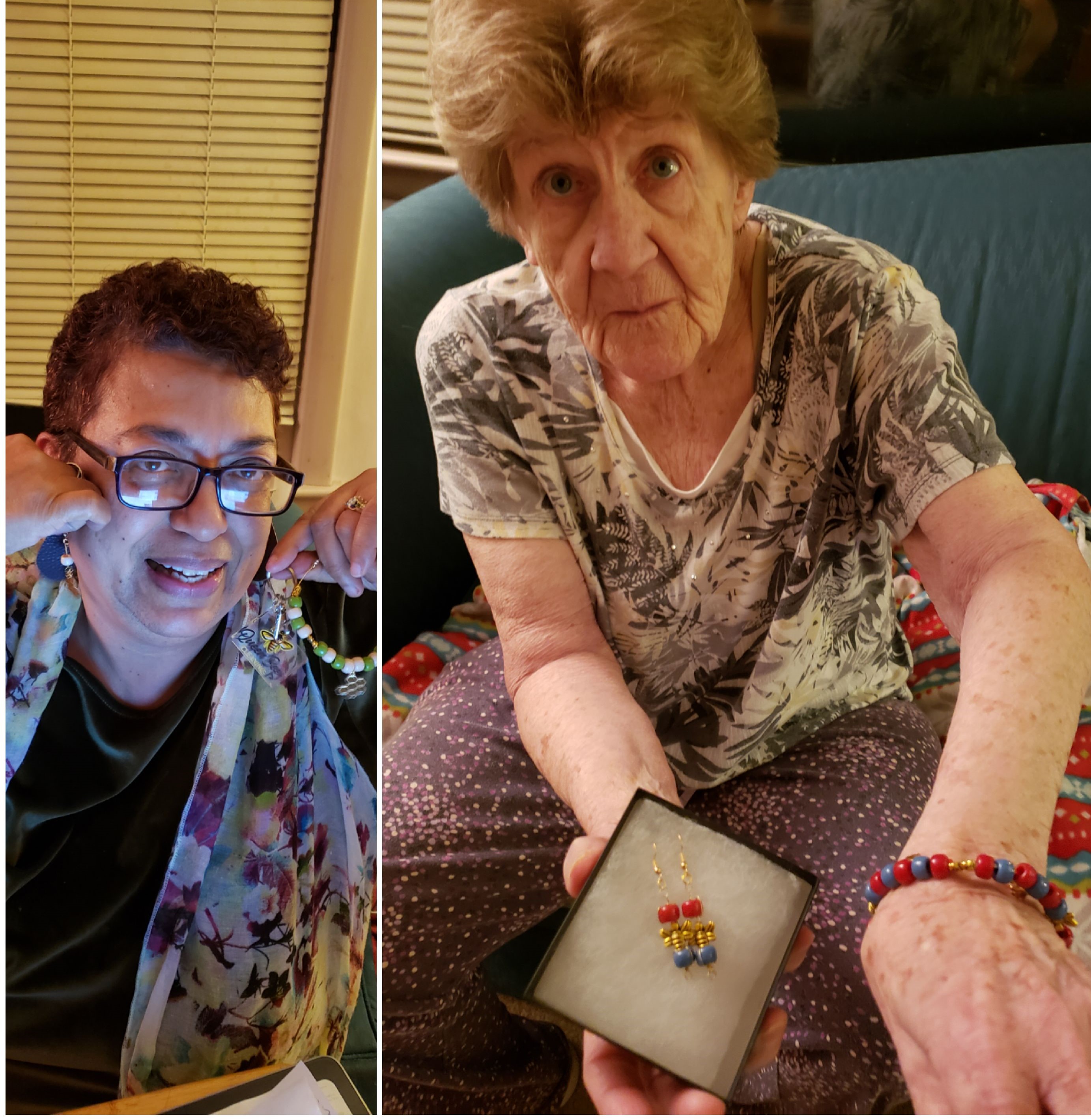 Dr. April and Miss Beth
They love their Handmade from the heart Christmas gifts. Miss Beth wears her bracelet and earrings all the time, every Sunday when I see her she has them on. She sleeps with them on, showers with them on, Miss Beth never takes them off. Miss Beth has late-stage Dementia. I love this woman so much, she is so funny and loves to give me hugs.
One day, I said, "Miss Beth are you ever going to take your earrings or bracelet off?" Her answer, "no way!!" She has a hard time saying things she wants to say sometimes and gets frustrated very easily and I tell her, "Slow down and take your time Miss Beth, It's ok to take your time to say what you are trying to say." I love her so much! She is so sweet!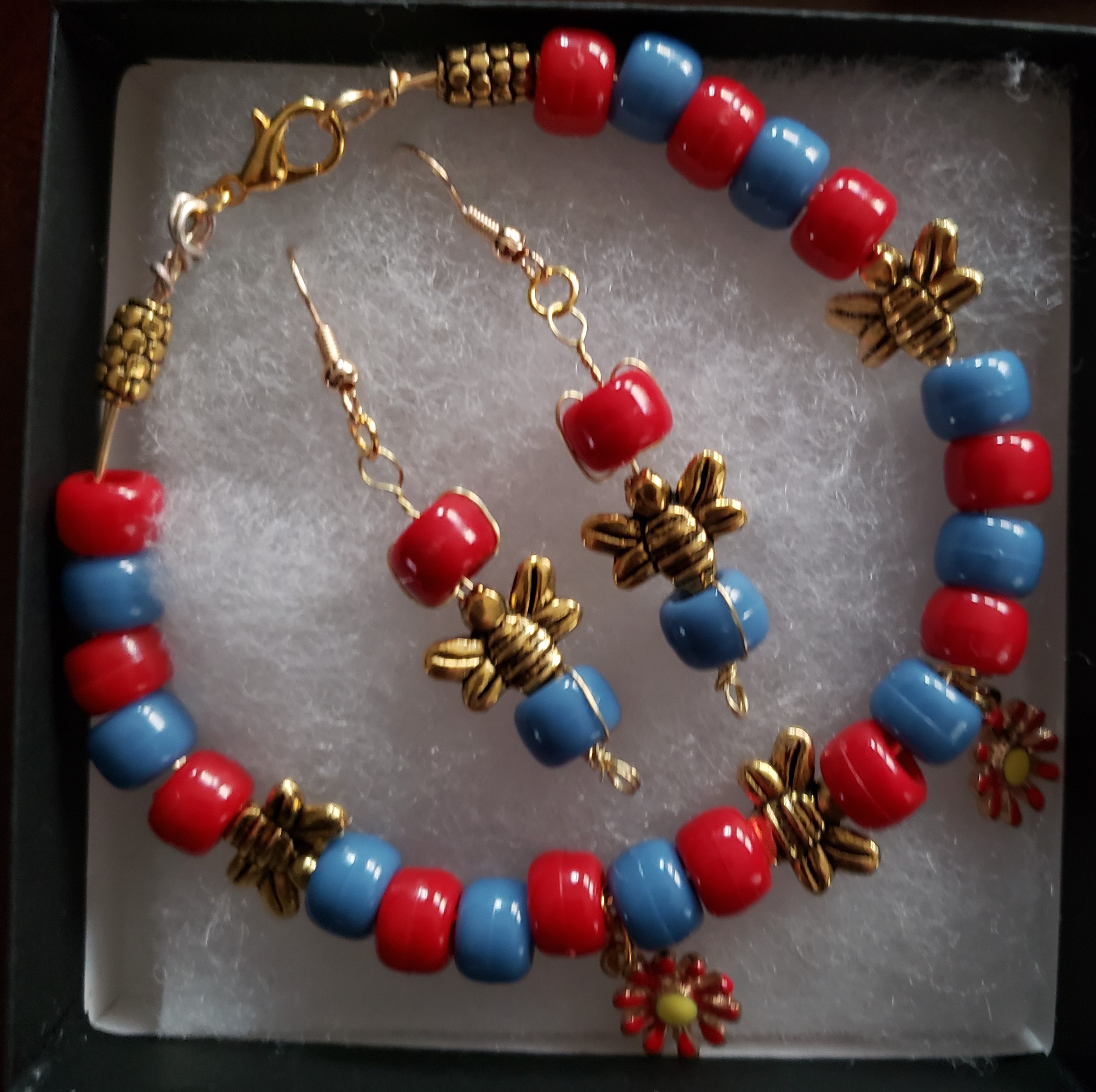 Miss Beth's favorite colors


Here we have Miss Amy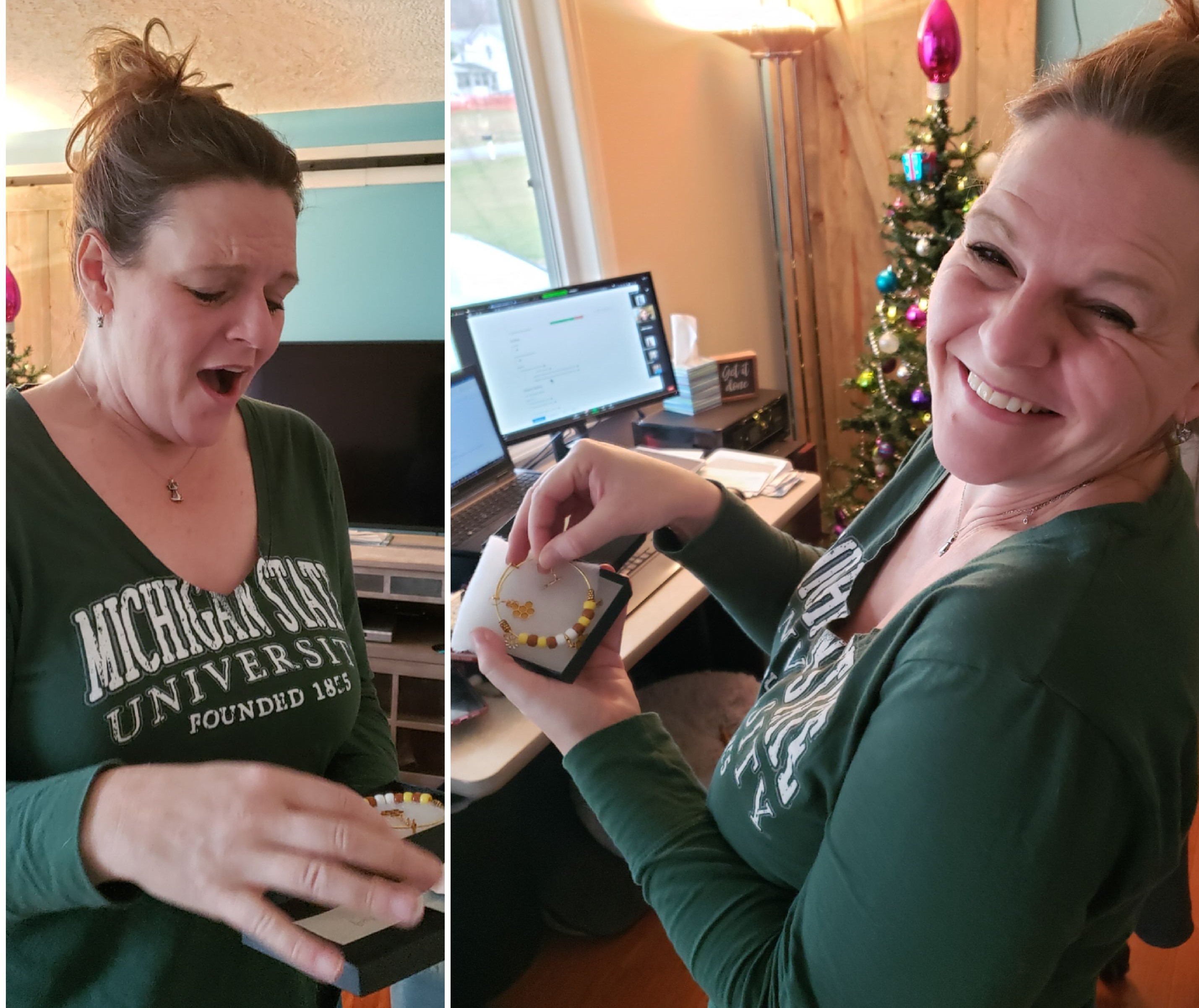 I think she likes the handmade bracelet and earrings gift set that I made her for Christmas 2020. I met Amy when I went to her home for a weekly cleaning estimate. Upon arriving at her house she greeted me at the door with an energetic personality, that is impossible not to love! She is a wonderful person and she is so funny.
We talked for about 15 minutes as she was giving me a tour of her home and showing me what she would like to have done around her house. We hit it off right away, and I got the job.
She and I have become really close friends. She has become the 3rd member of my little BFF Crew! I get to see her every Friday, and while I am cleaning her house I have my phone connected to her Bluetooth speakers and I play music from my playlist, and we jam out!!! We both start singing and dancing, and just having a great time, while cleaning, of course! I just love her!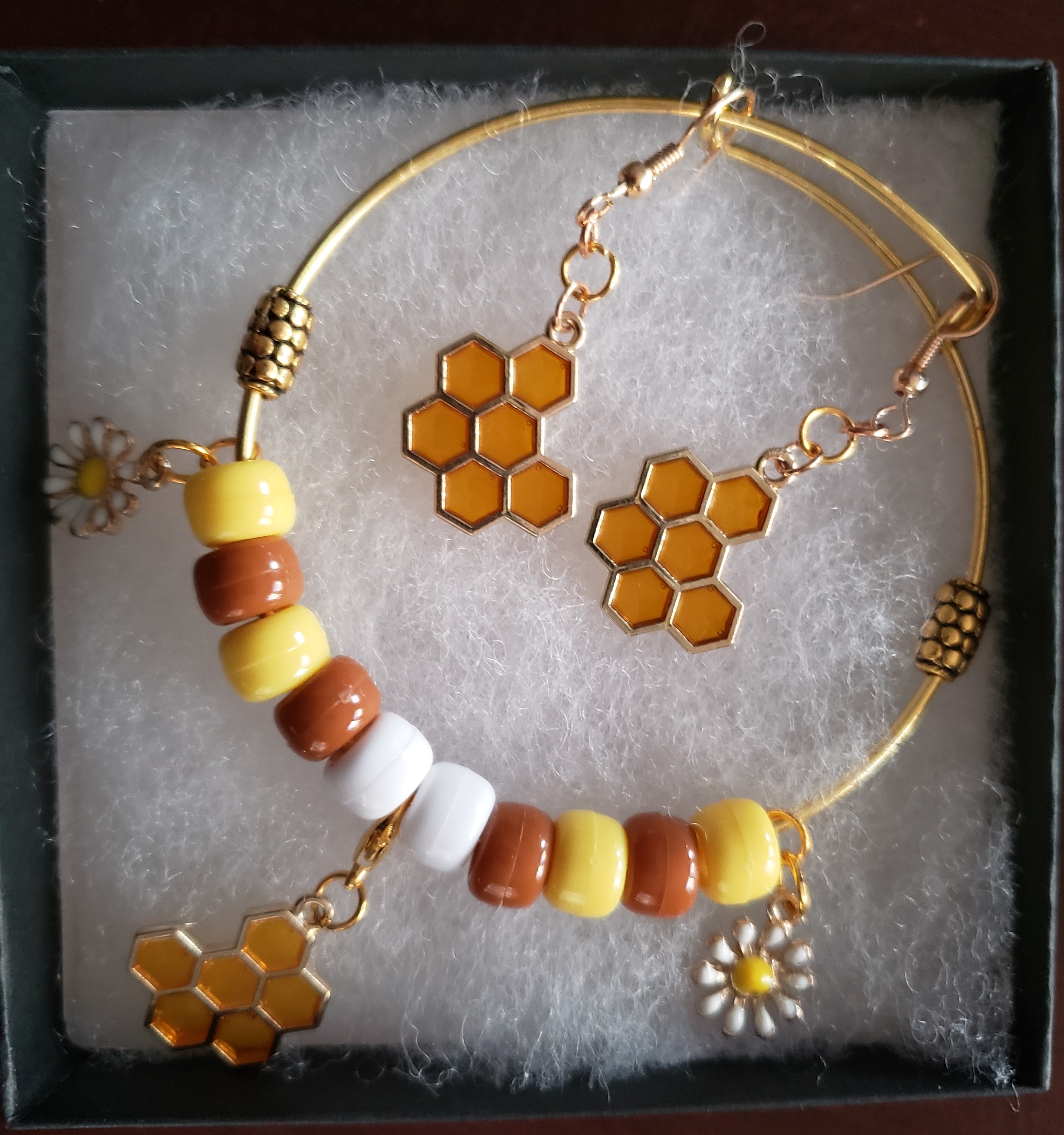 Merry Christmas Miss Amy


All Handmade with Love!!
Now for more of my Handmade bracelets, some with a set of earrings, and keychains with my business logo.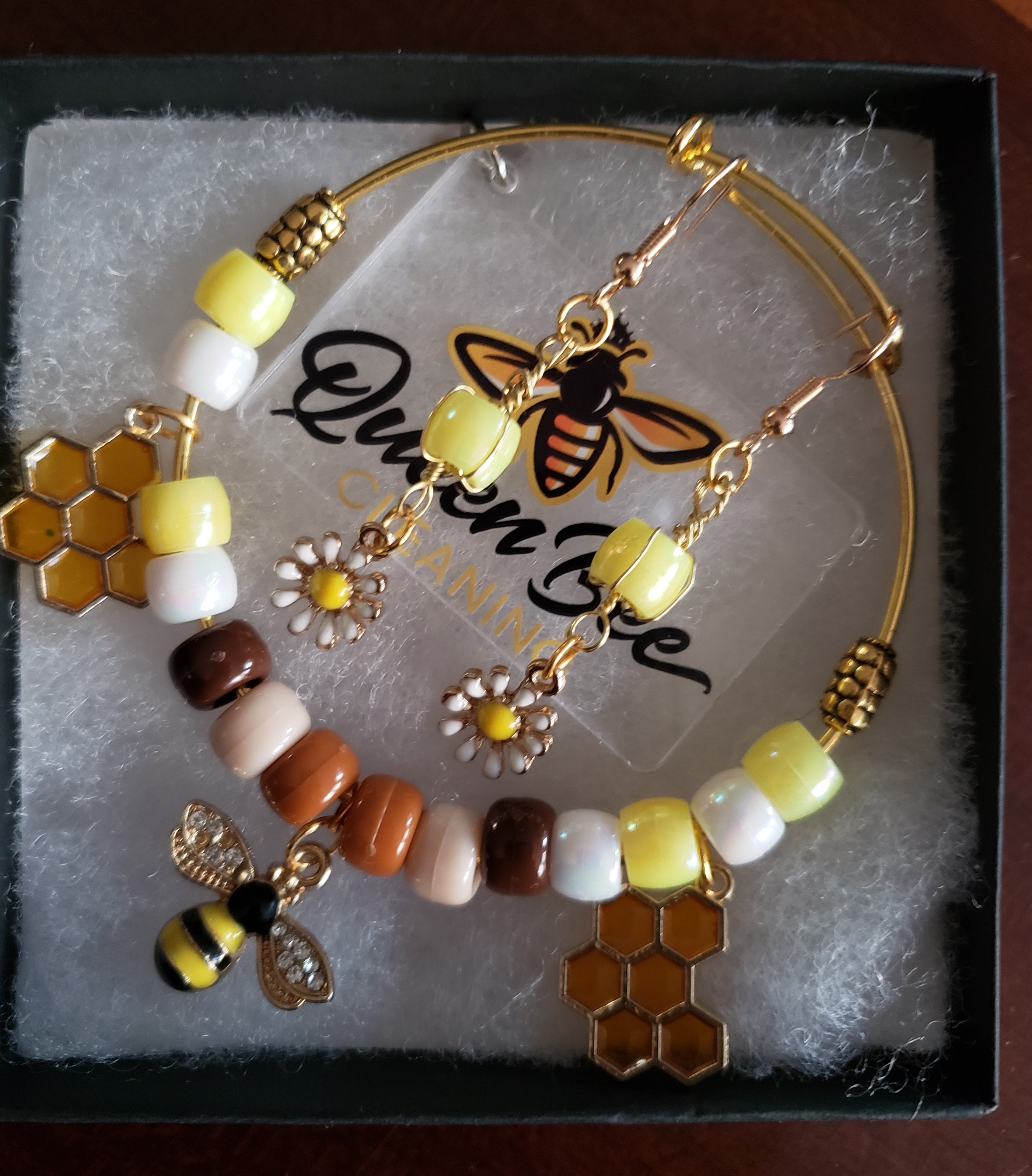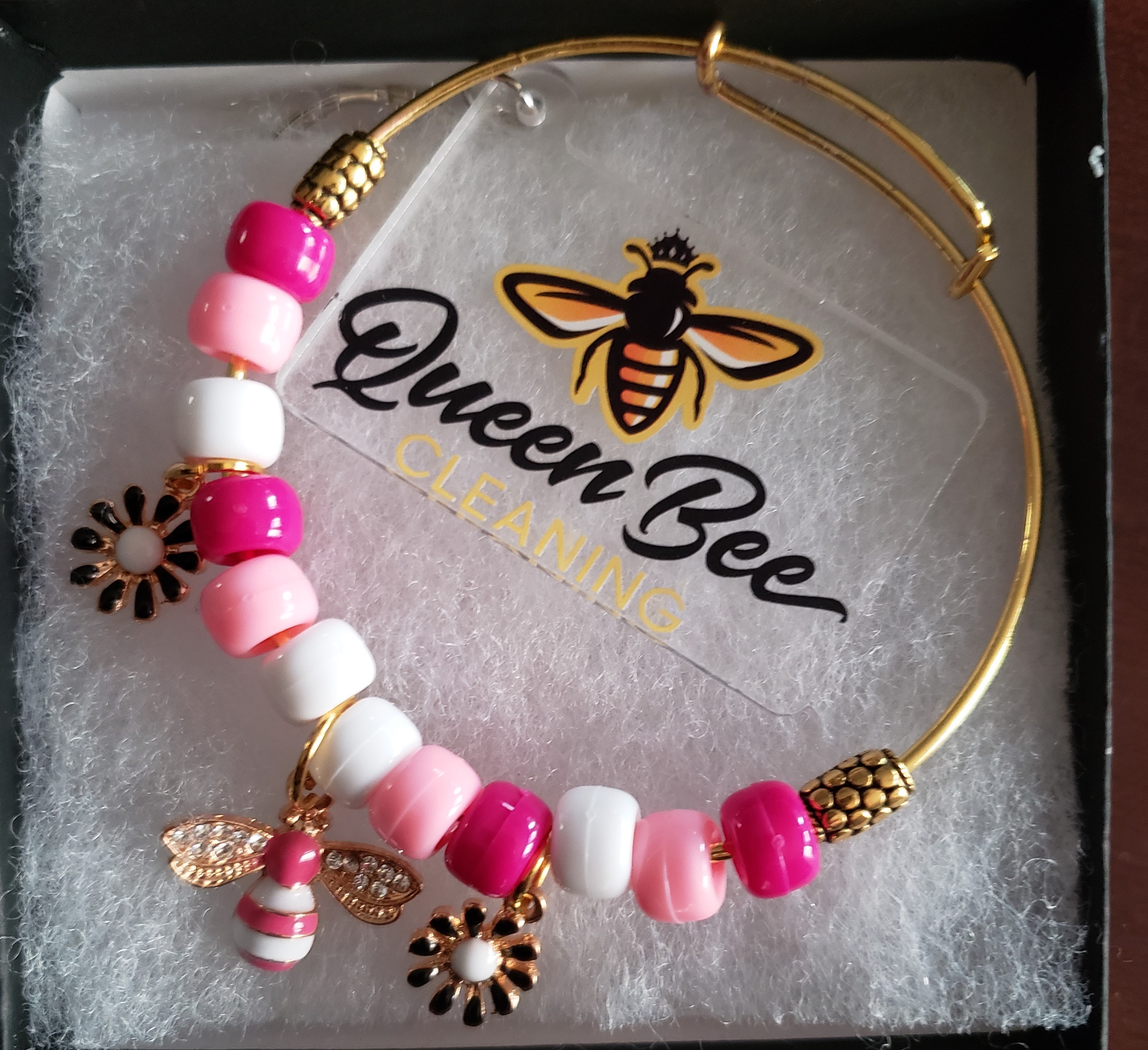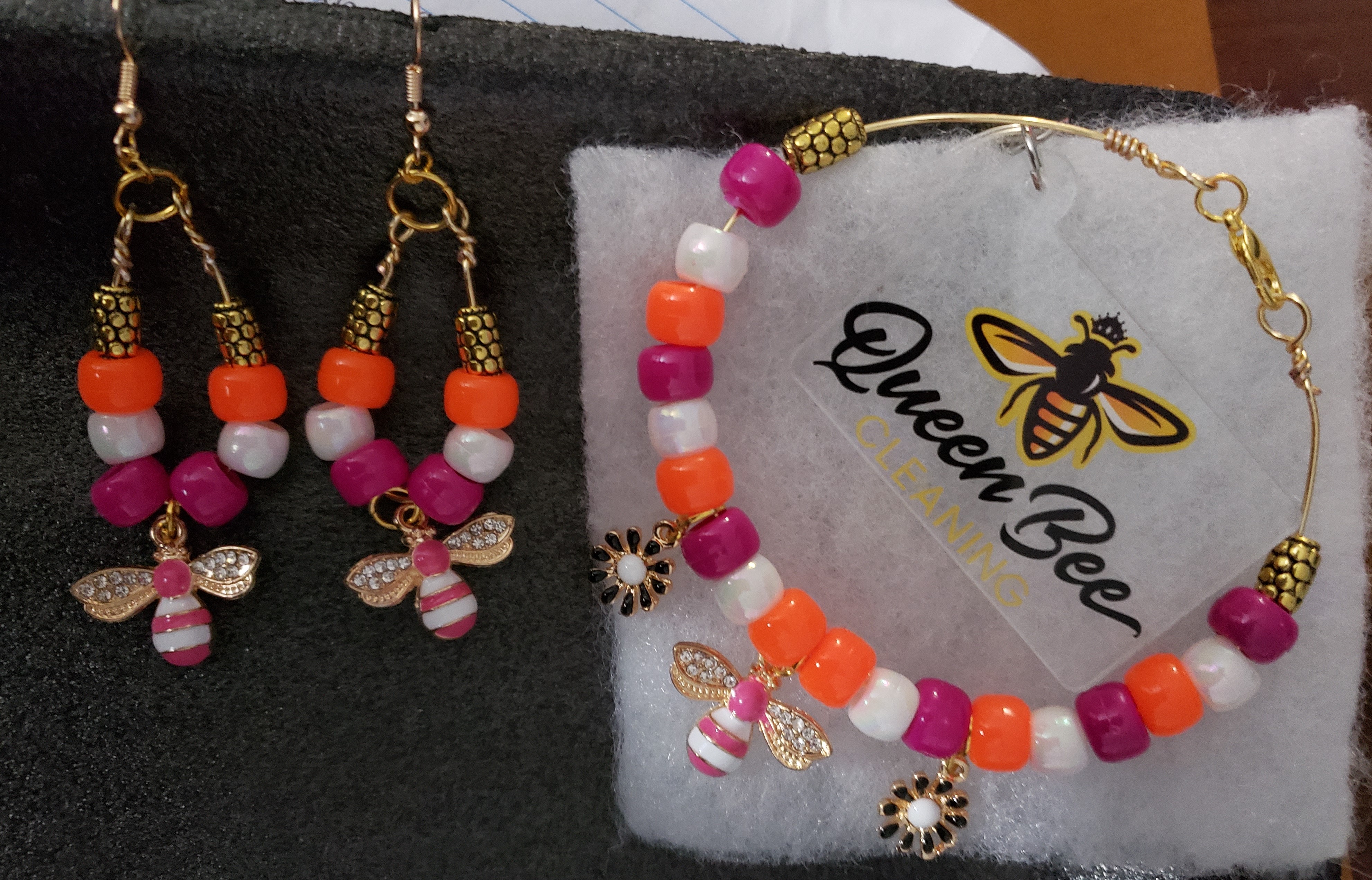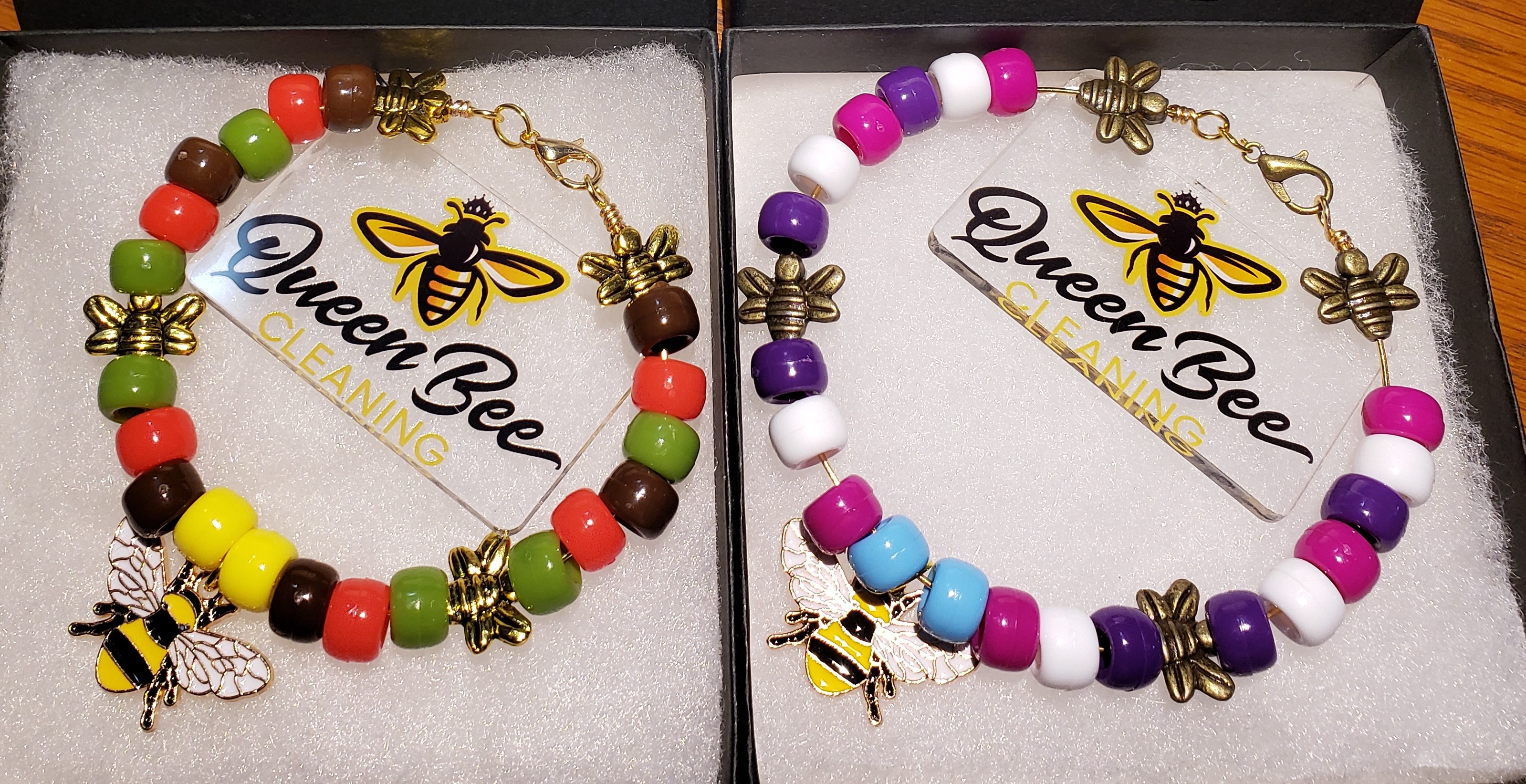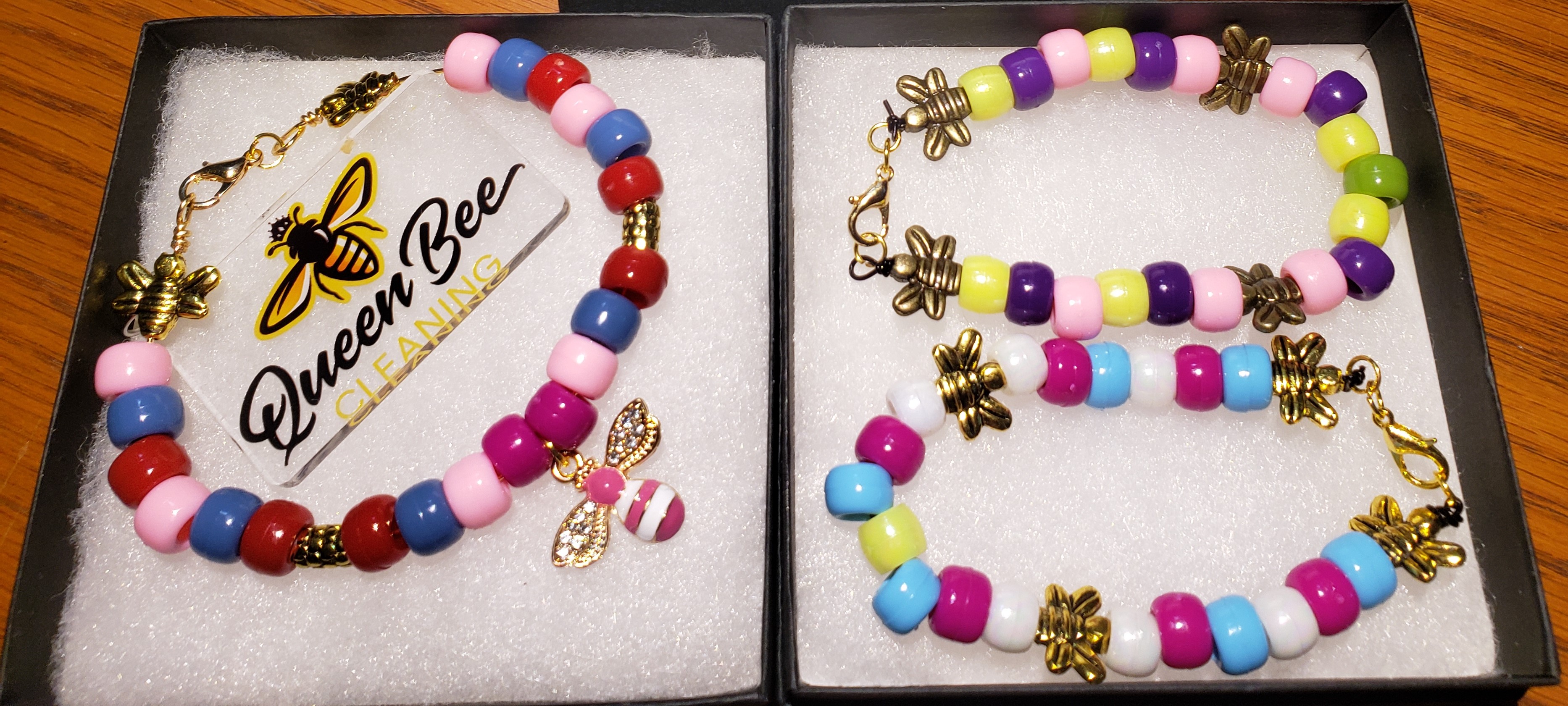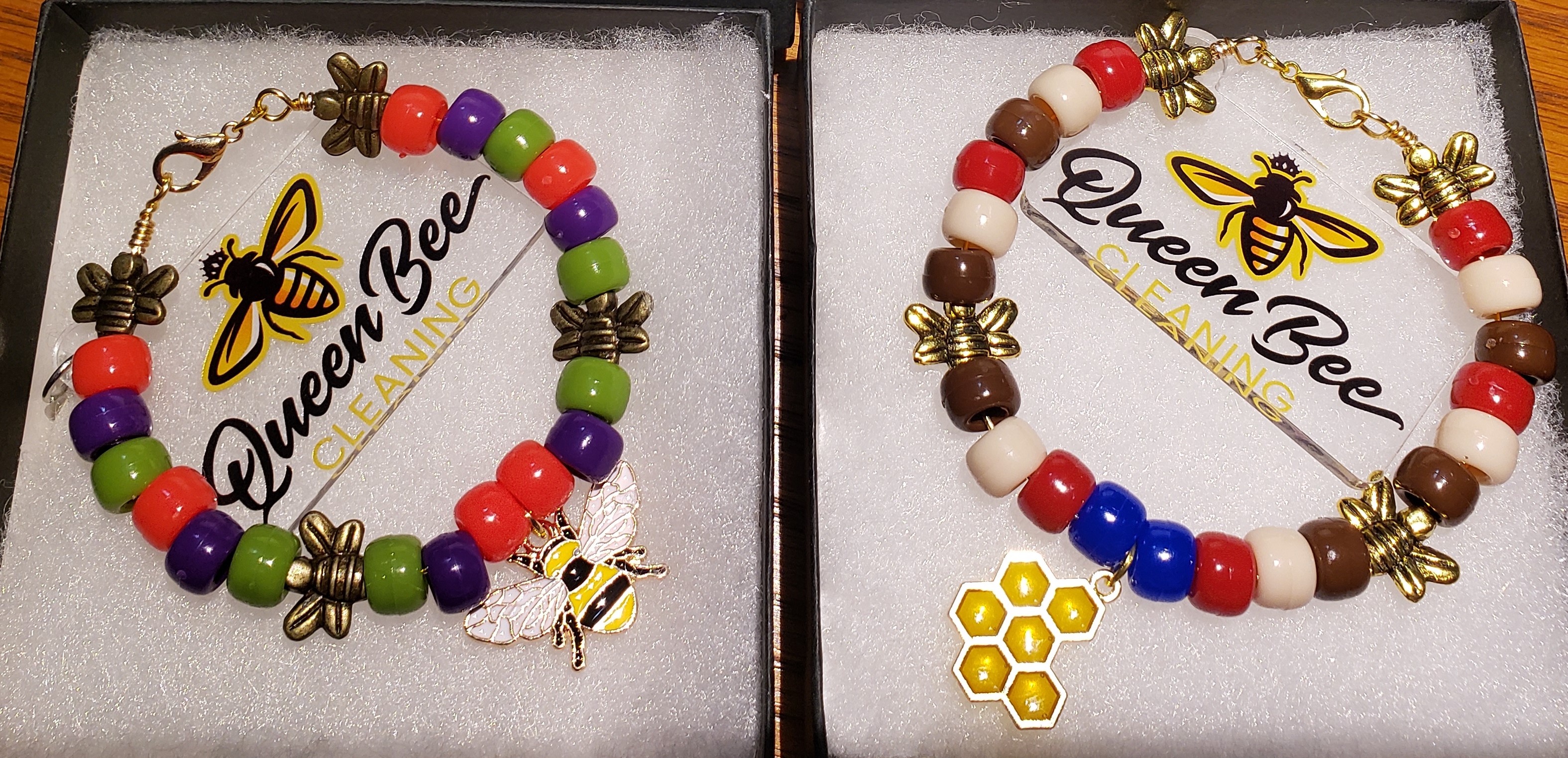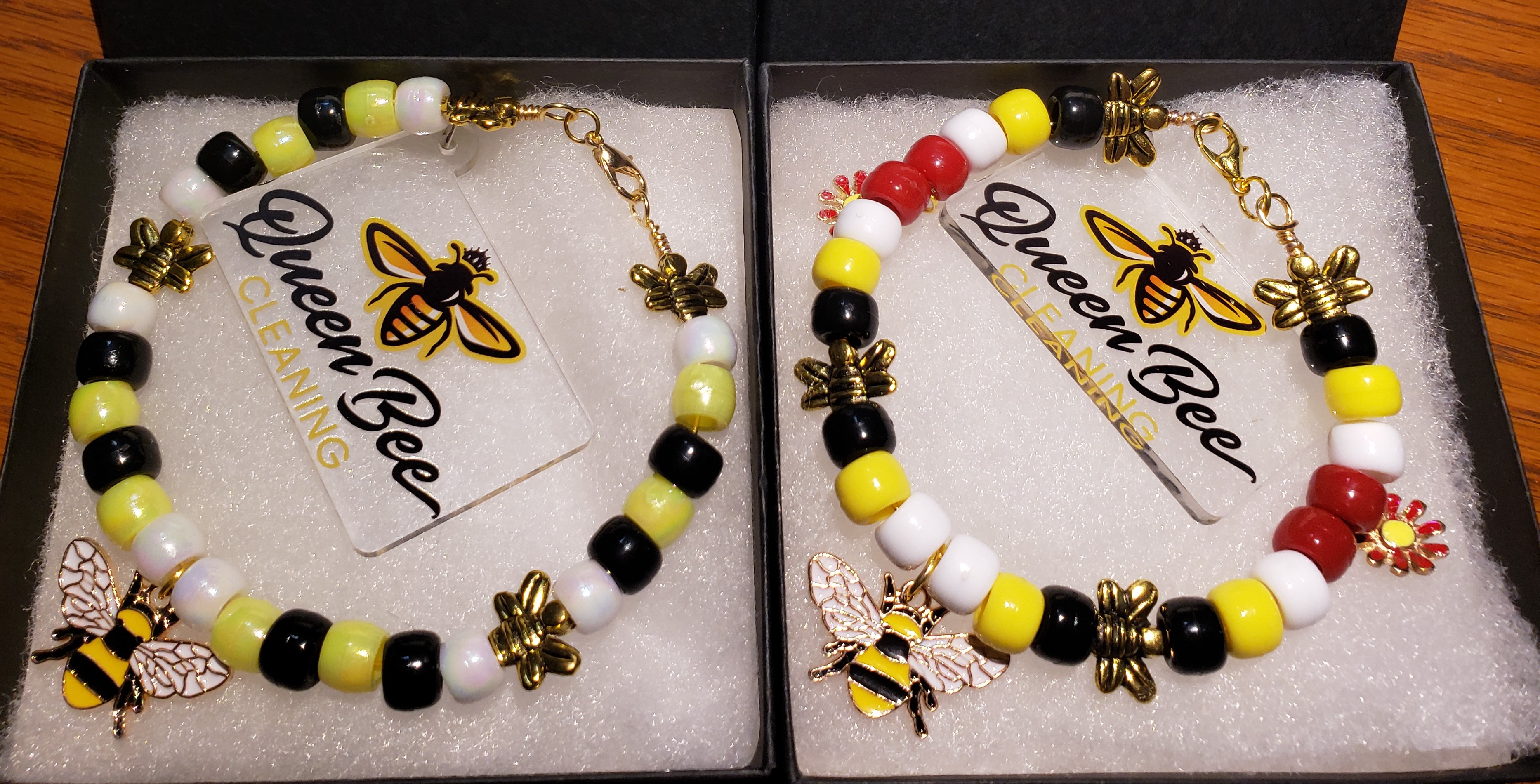 Personalized Bracelets for the Kiddos...
I couldn't leave the kiddos out so I made personalized bracelets for them too. The kiddos even got to pick 3 of their favorite colors to make it even more special to them. They all knew I was making something but had no idea what it was going to be.
All of the Kiddos named below are my nieces and nephews.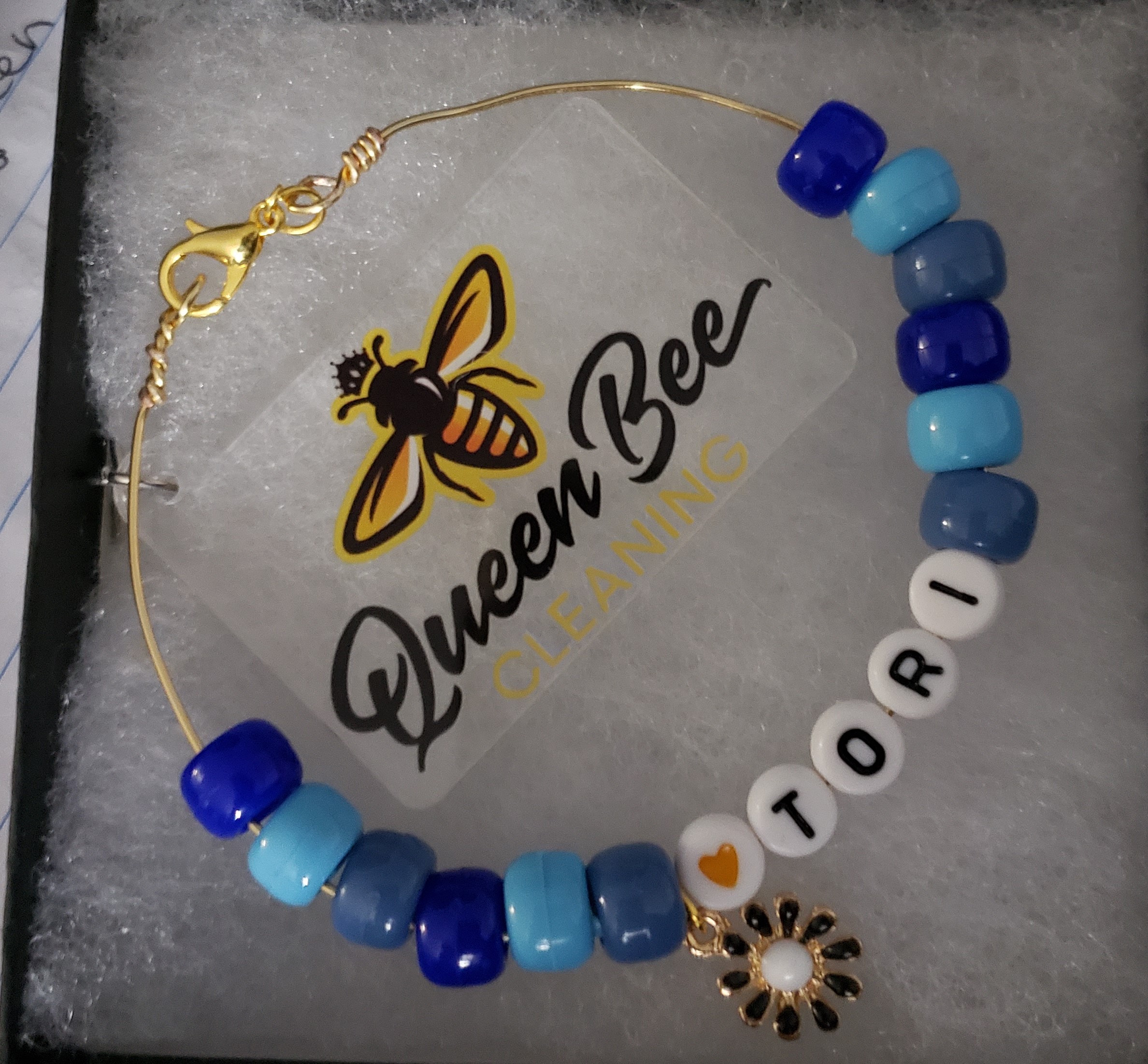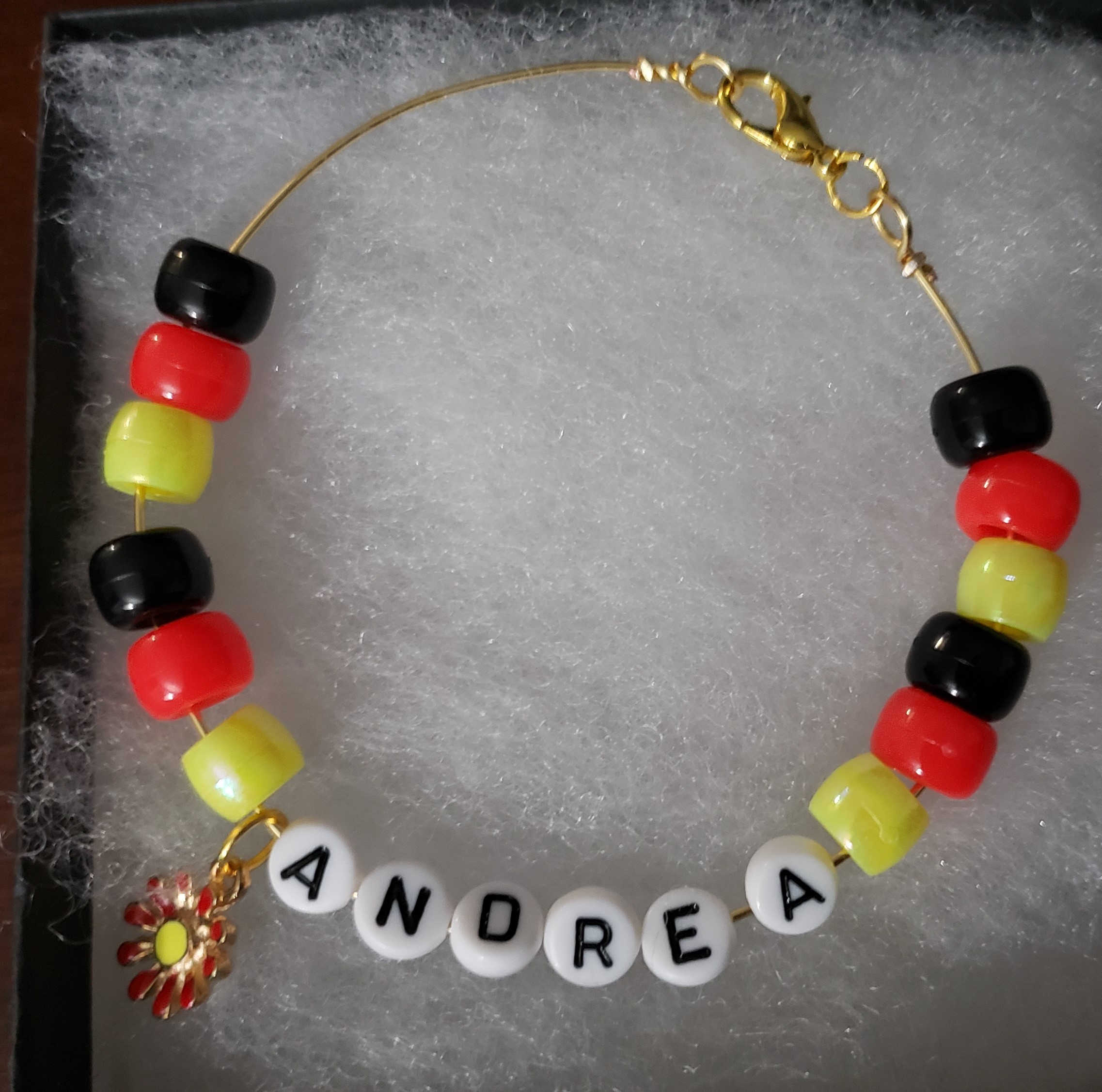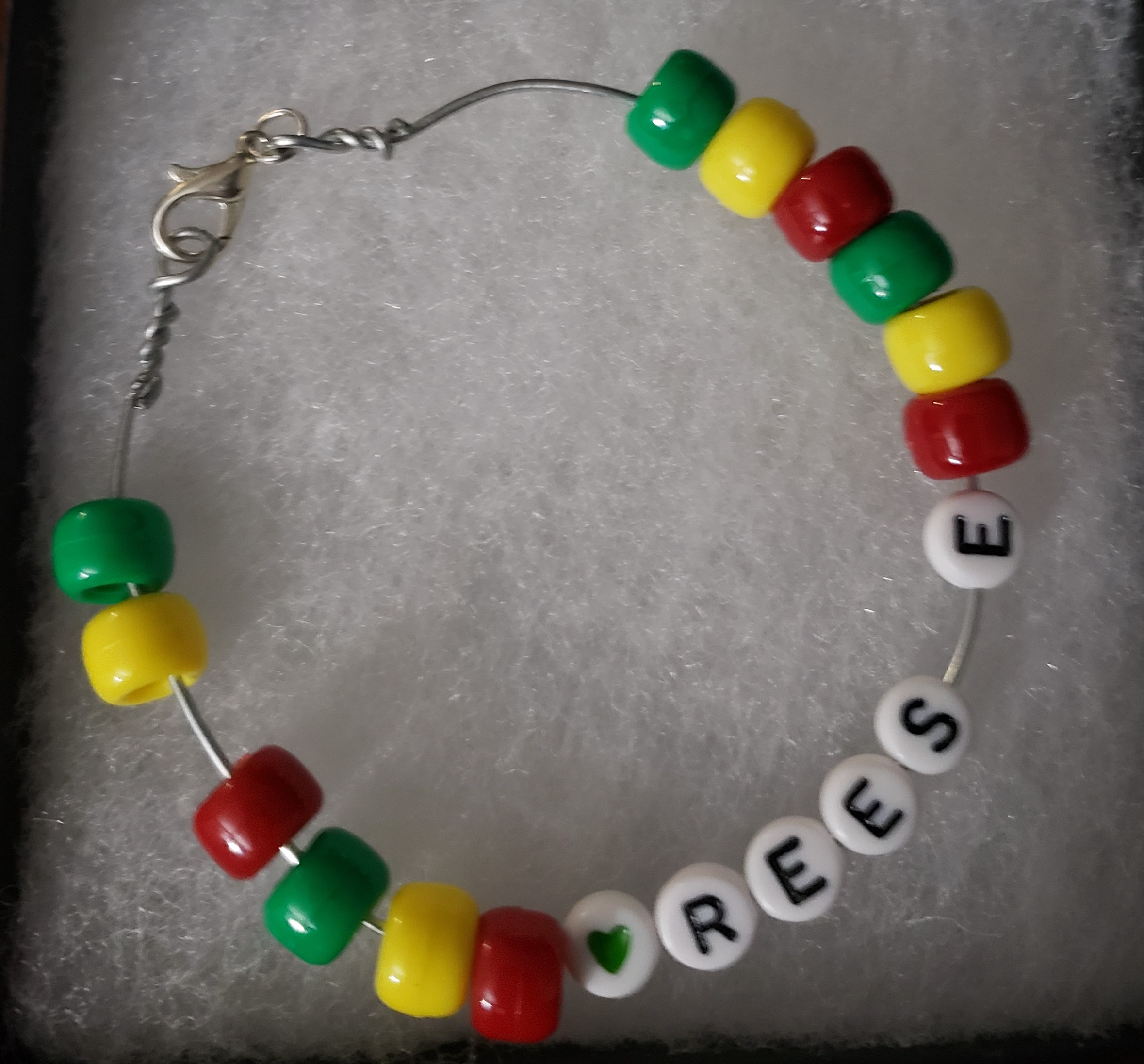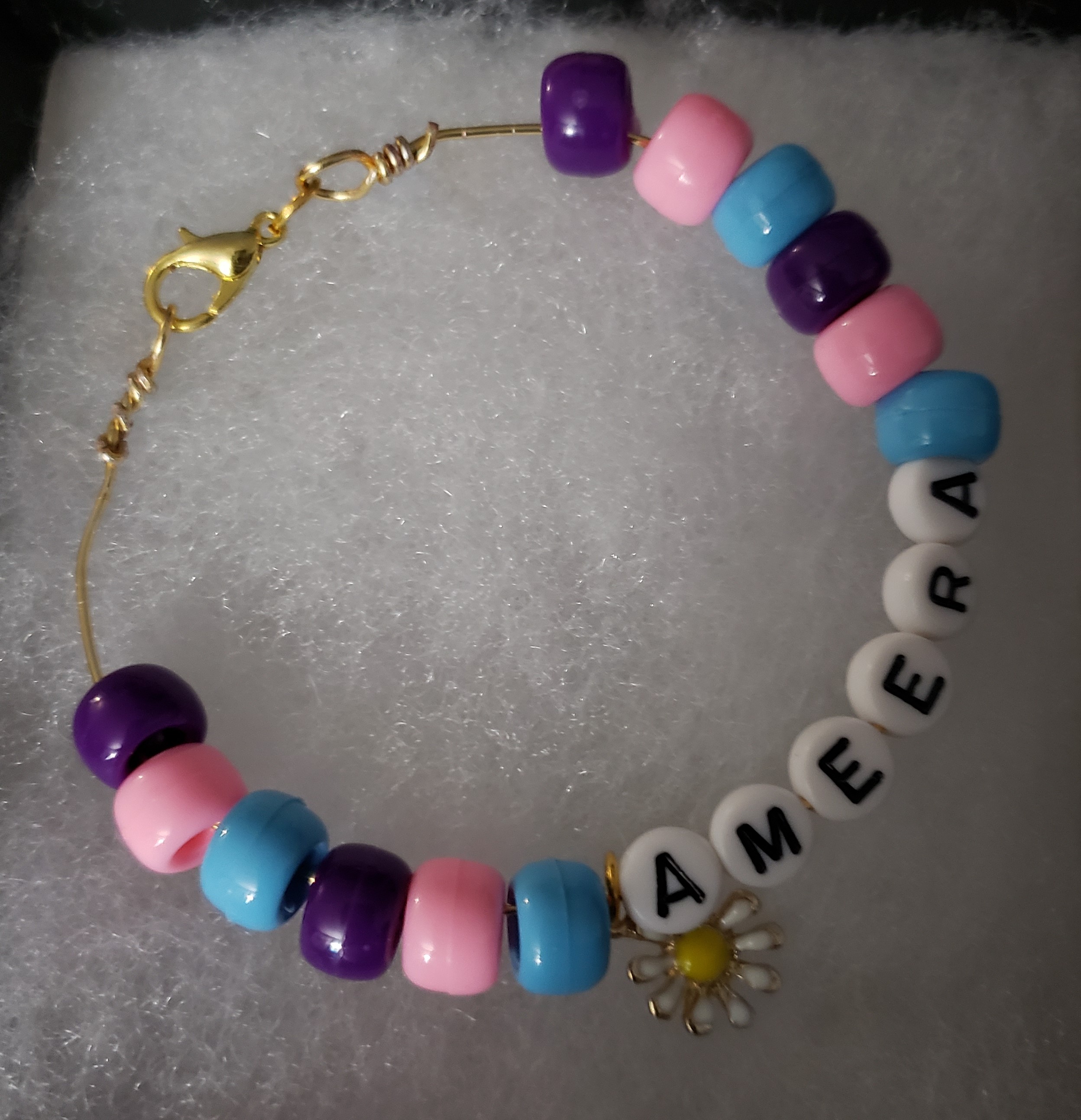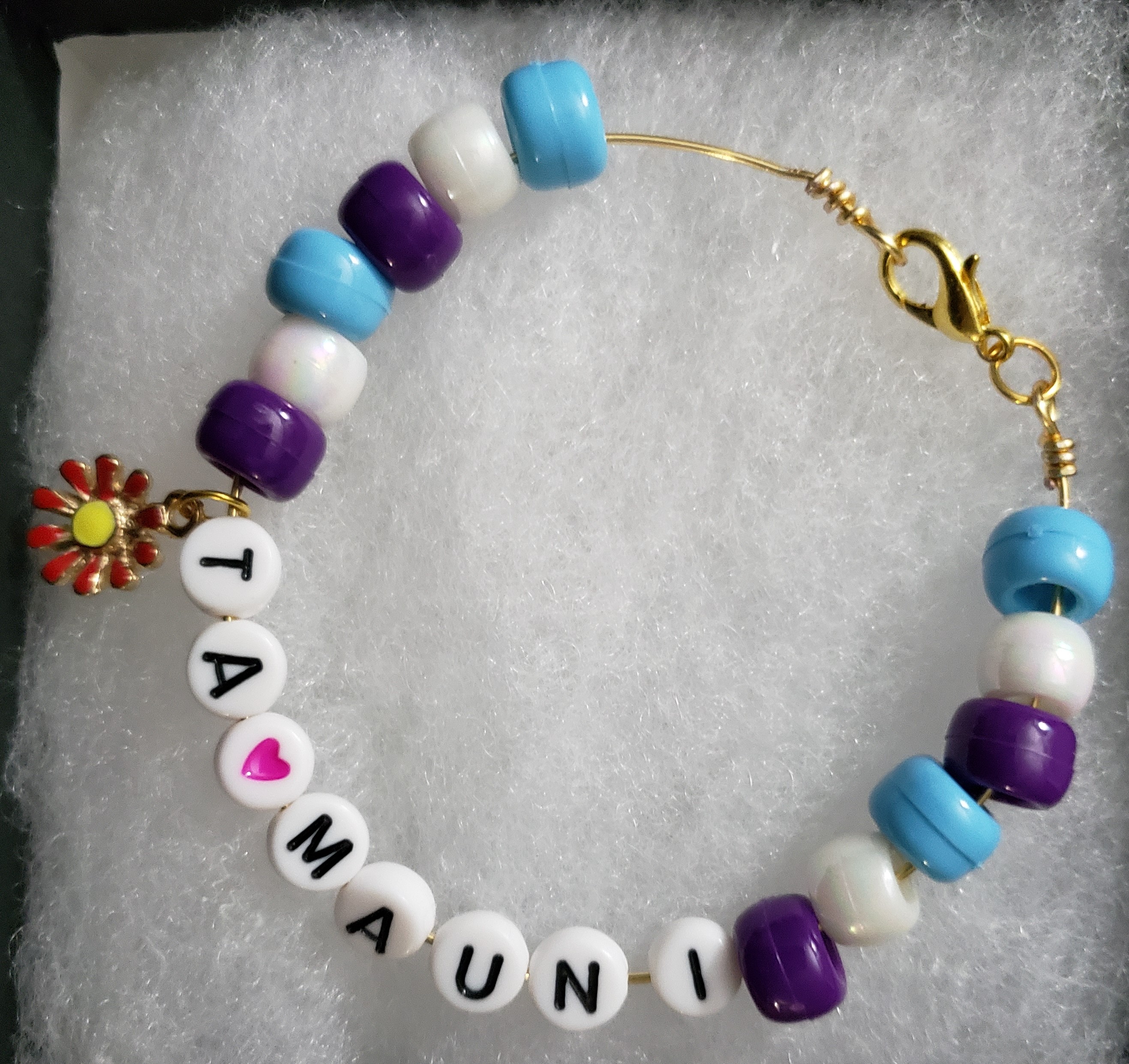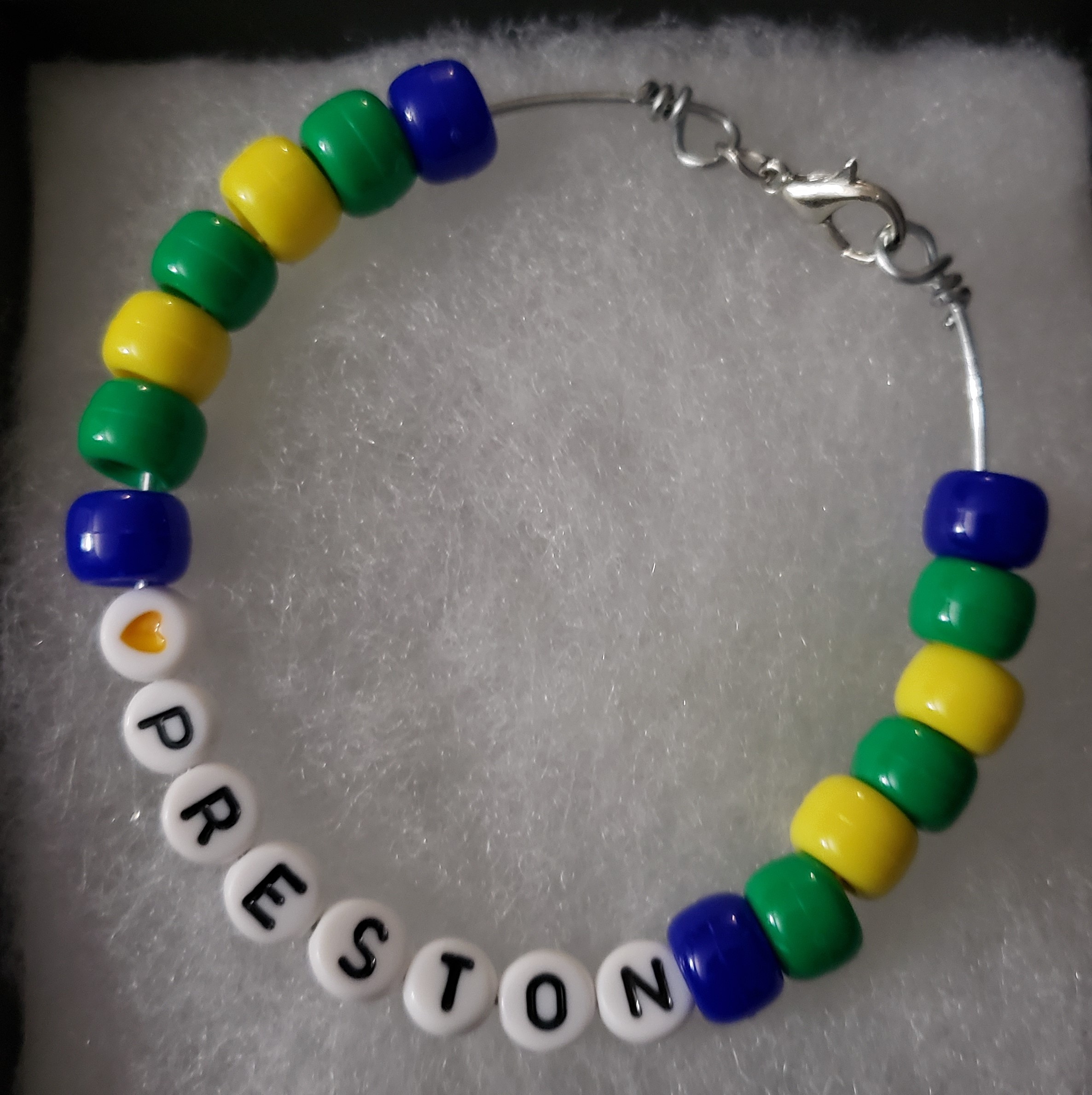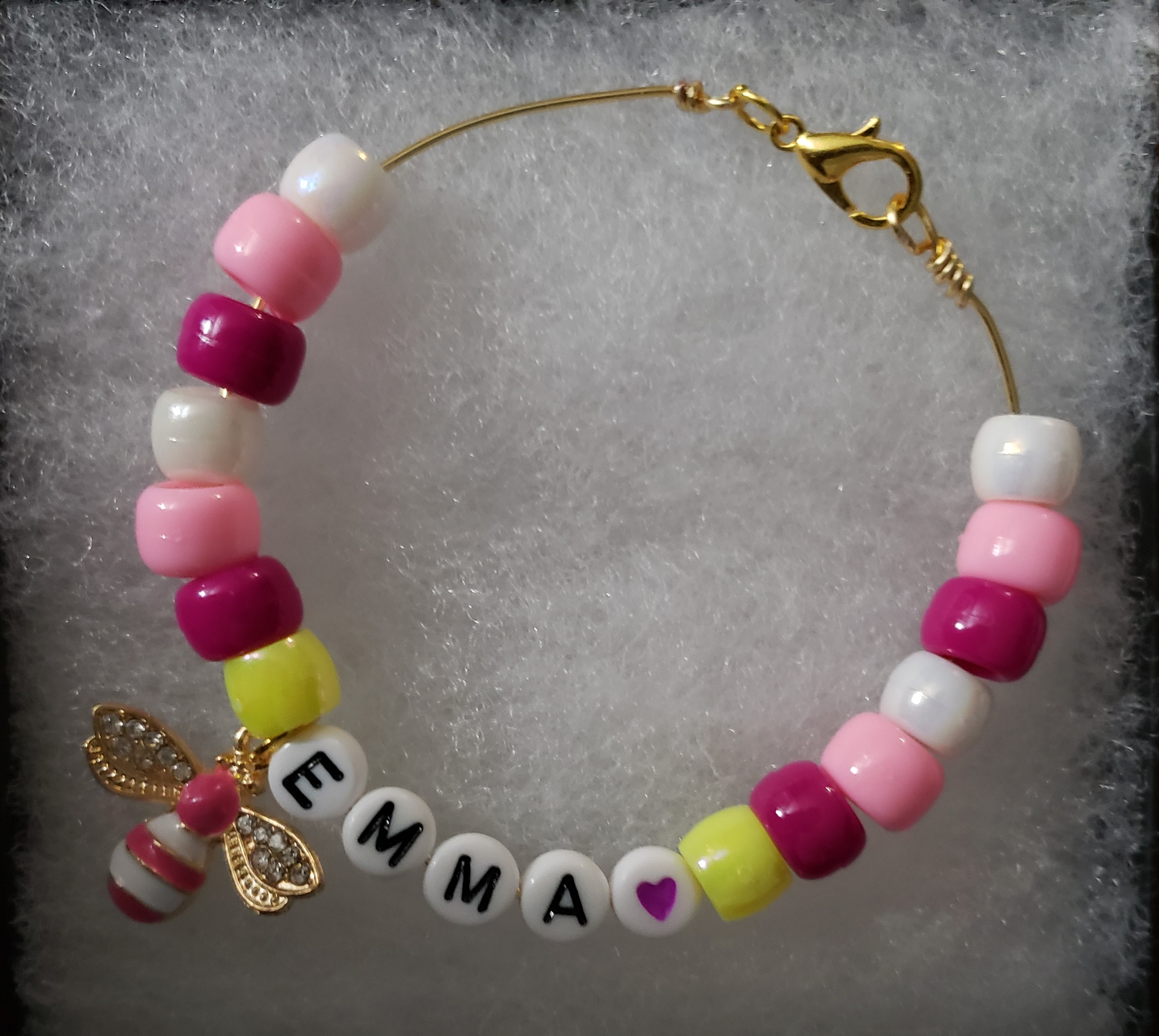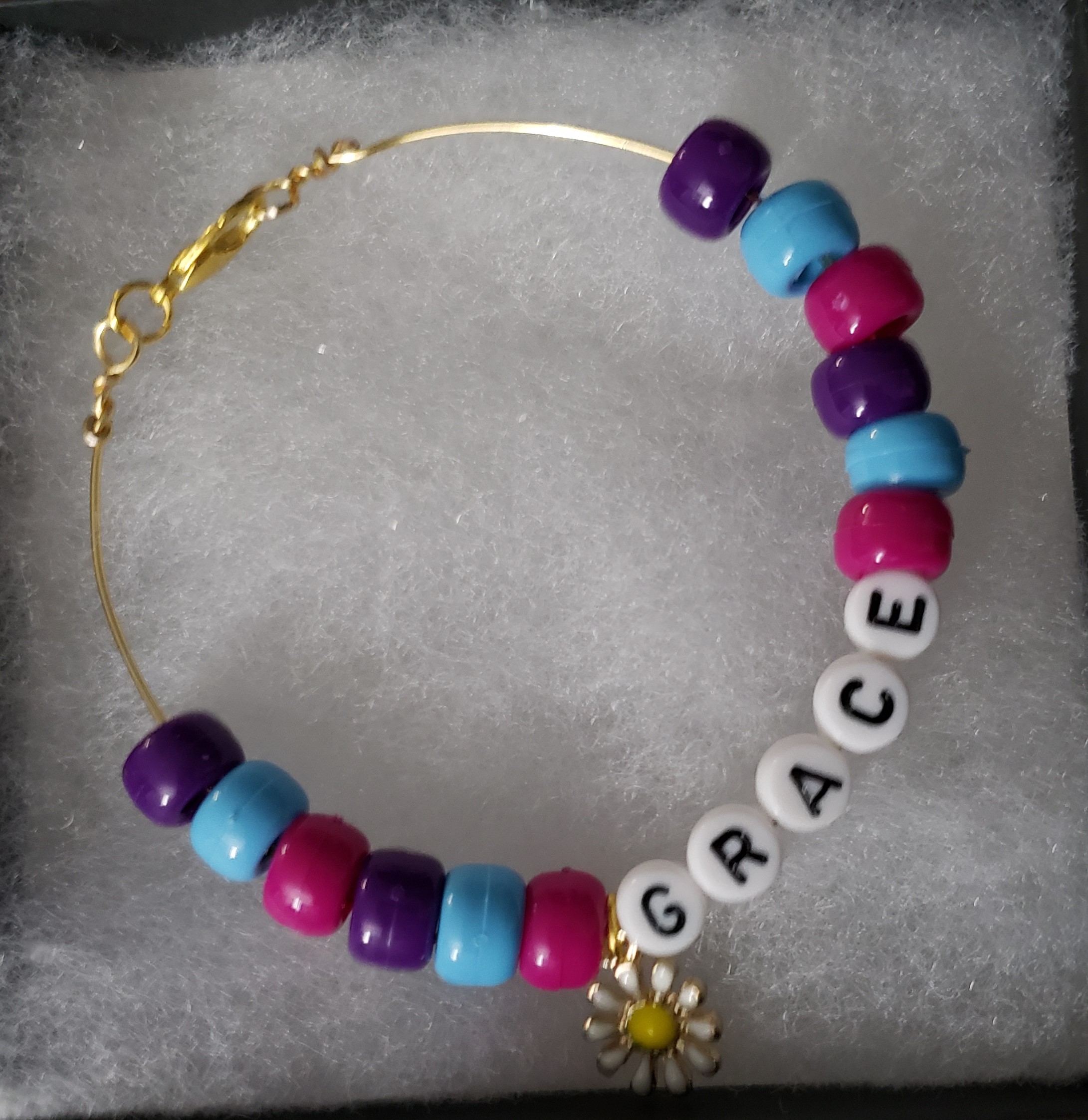 I have many more photos of the jewelry sets but I don't want to overwhelm this post with all of them. Like I already did. So I will save the rest for another day.
Well, I hope you enjoyed this post. If you would like to follow me @queenbee1977 I will be posting more soon.