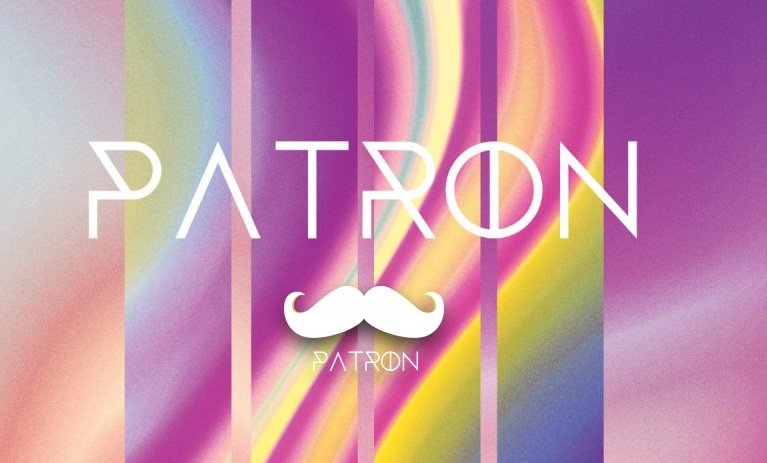 Introduction
For any company that generates a product, the goal is that the product is sold, so you can afford and in turn reinvest. For this it is necessary to carry out advertising, ie to publicize the product generated, however not always advertising is not so effective and in turn can generate additional costs, which has that disadvantage.
In view of this situation a select group of Japanese devised a platform that combines people who are influential more followers around the world, with the aim that companies (as the case mentioned above) can offer their product to an influential and this with the ability to attract followers to convince everyone to buy or consume that product. This platform is known as Patron.
Patron has the philosophy that a product comes out faster among people you know than among people you don't know.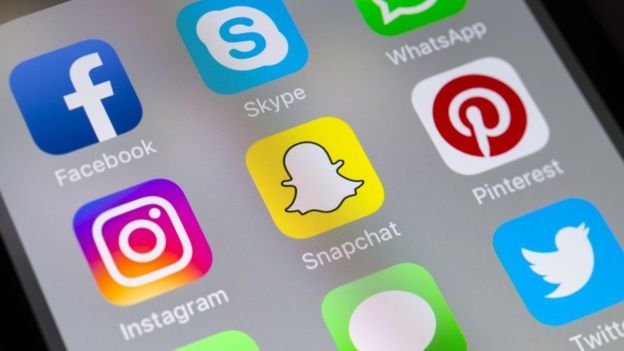 1.-¿What is Patron?
Patron is a platform composed of influential people of social networks, knowing that an influential person in social networks is one who through his mobile device manages several social networks such as instagram, youtube or facebook and has a high number of followers, which are attentive to any news or activity that this influential performs, either to go visit the site that the influential is visiting or eat what the influential is eating.

2.-¿What is the main function of Patron?
Part of the main functions is that this platform shares an influential person for several months (monthly payment), on the other hand you can also acquire favorite influential people (annual contract), which is possible to implement several businesses in the platform.

3.-¿What is the benefit of directly connecting influential people with businesses?
When companies advertise their products, they generate costs either in the short or medium term by the advertising company and in turn does not get the information to the final consumer or client, and that is not beneficial at all.
In view of this situation Patron uses the influential social networks so that with their ability to attract more followers the product can be marketed more easily as the product arrives and convinces more from someone known than from someone unknown.

4.-¿How do influential people benefit from the use of Patron?
According to the number of followers, the ability to convince and other skills are valued which will generate good income, due to contracts offered by different companies.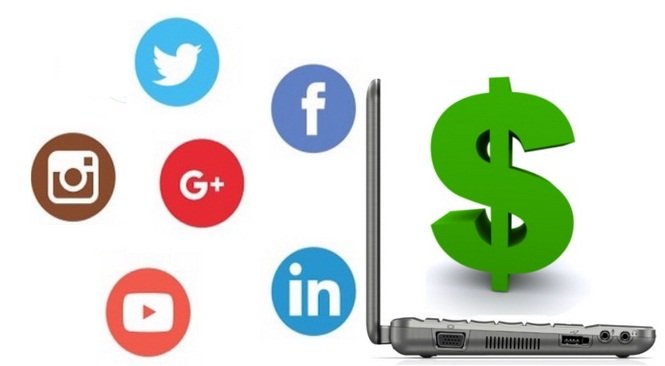 Sourse
5.-¿How do companies benefit from the use of Patron?
In income, there are so many sales of their products thanks to the followers of influential people.

6.- ¿What is the business model?
In the Patron team they manage the following:
The precedent is a verified hypothesis
In other words, 90% are success stories and 10% are novelties.
To do the impossible, possible; instead of cheap and fast.
It is vitally important for a company to grow with the help of an influential acquaintance, where trust between users is infallible.

7.-¿How does Patron allow specific demographic access and why is it important?
With the Patron platform, a sponsor can give publicity of his products to an influential person and quickly to both his followers and complementary followers the promotion of that product will come, which translates into money for the influential and large income for the sponsor.

8.- ¿What is the currency of the Patron?
PATRON will issue an open source crypto currency called PATRON COIN (PAT) PAT is a common currency within the service used for various PATRON services. PAT is based on the public Ethereum block chain as an ERC20 token.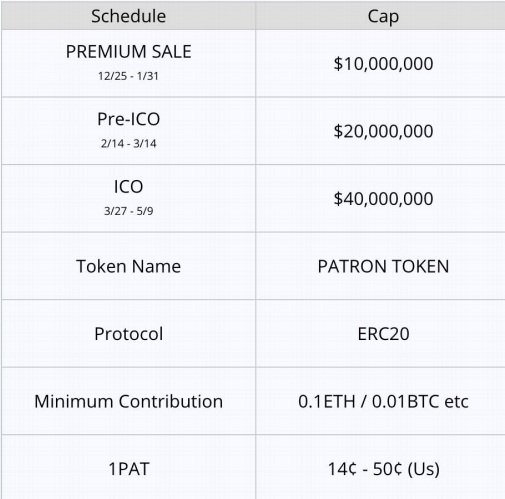 Sourse

9.-case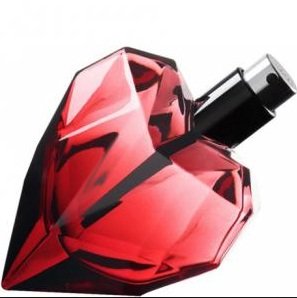 In France is the company Jump, which is a company that manufactures perfumes with heart-shaped floral aromas. This company needs to promote its product as it is practically new in the market. It started promoting its perfumes with radio and television advertising companies when it was a few months old, but it did not have the expected profits.
Concerned the company Jump, investigates another way to generate profits for your company. In the search he gets Patron, which is a Japanese platform that is responsible for promoting products through influential people from social networks. Patron places Jesica, who is an influential young woman with followers of more than 5000 followers on social networks such as Facebook and instagram. She loves to talk and show about the different perfumes of ladies. Patron contacts her for Jump as she meets the necessary requirements to promote the product.
After a few weeks the company Jump earned very significant income Thanks to Patron and his influential girl Jessica. Later, Patron and Jump pay Jessica for her good work.

10.-Board Member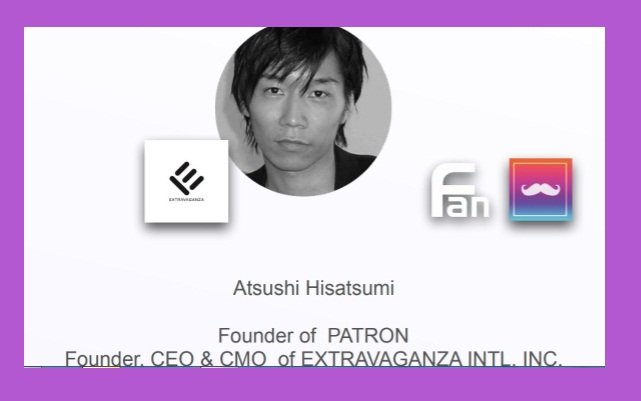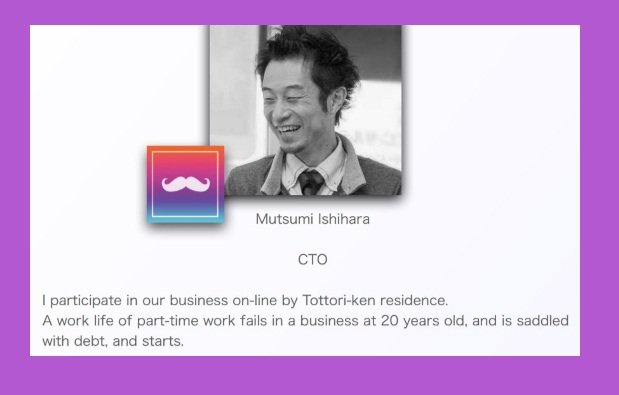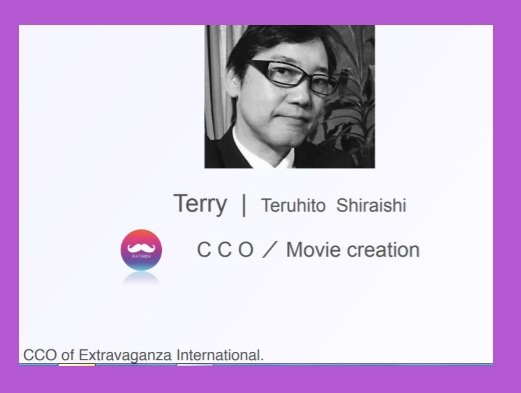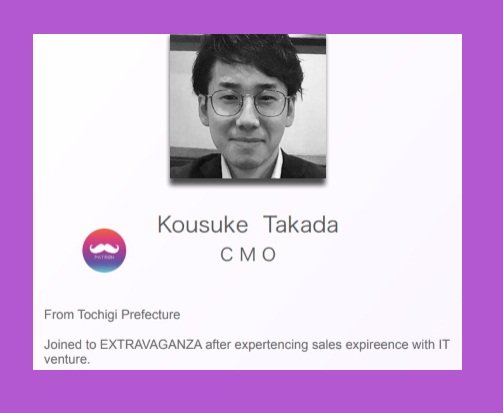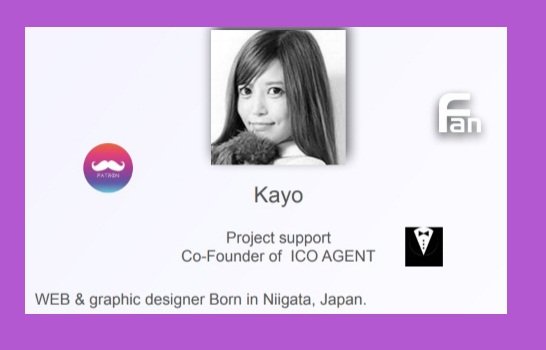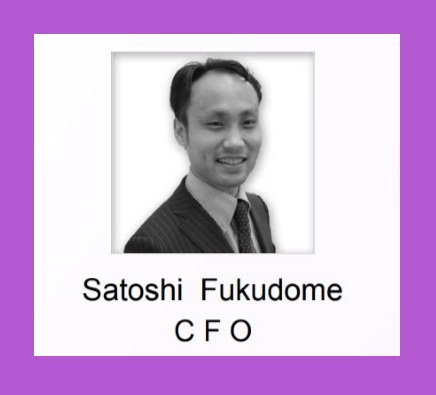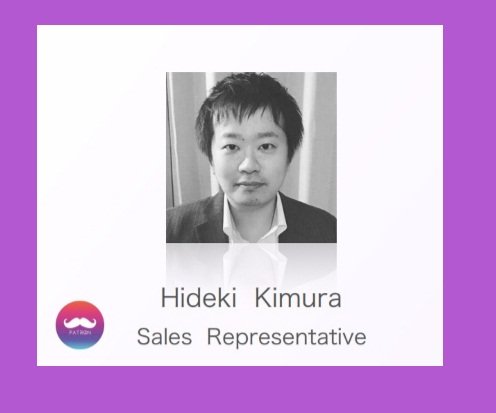 Conclusion
Patron is the platform that allows you to work with influential people around the world who will help spread the product generated by a company, in an effective and efficient way, bringing with it high income from the sales of your product, and income to the influential person, as it sells more a product used by someone known than used by someone unknown.
The patron currency is the PAT, which equals between 14 to 50 cents of a dollar.

More Information & Resources:

patron2018

patrontwitter