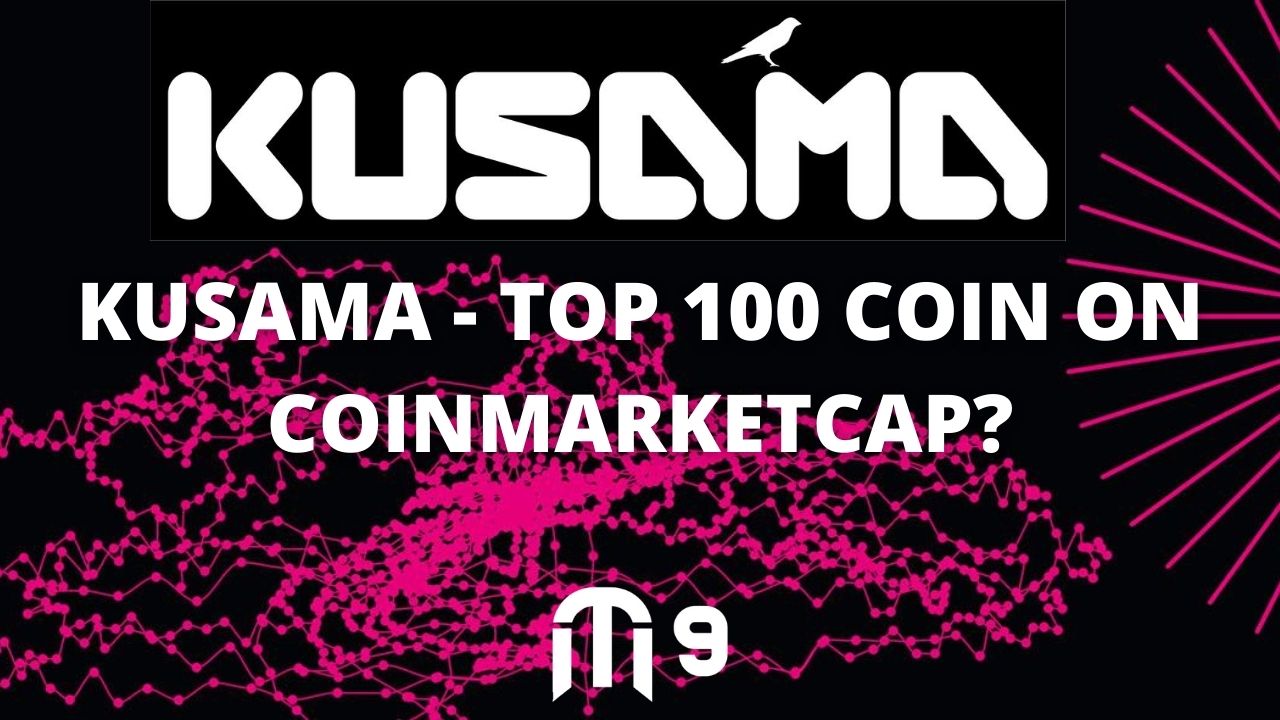 I was analyzing the July 2020 historical data from Coinmarketcap (CMC). One small-cap cryptocurrency caught my eye while pouring over the data, and I decided to dig deeper into it.
What is Kusama (KSM)?

Kusama is a scalable network composed of several independent blockchains, using the same tools and almost the same code base as Polkadot. This network is a development environment for teams who wish to deploy on Polkadot or development teams who want to deploy on Kusama only. Like Polkadot, because users need to lock KSM for a certain amount of time to ensure access to parallel chains or locations, the long-term opportunities of Kusama are mainly based on the need for parallel chains and locations.
After the full launch of Polkadot, Kusama will continue to progress as the last parallel channel, both independent and interdependent in terms of costs, product attributes and community composition.
Why is Kusama important?
Developers will have the possibility to deploy and test new features on the Kusama parallel chain before deploying to Polkadot network. For developers with little or no financial support, Kusama can serve as a suitable venue for them to maintain production rollout and build prototype products and grassroots communities before they can raise more funds to move to Polkadot.
What does the market data tell us?
Coinmarketcap

In July 2020, Kusama (KSM), had a monthly volume of $47,507,365.00 and spent seven days in the Top 200 coins by market capitalization. Today, its currently ranked #95 and the market cap 2x during the beginning of August.
July 2020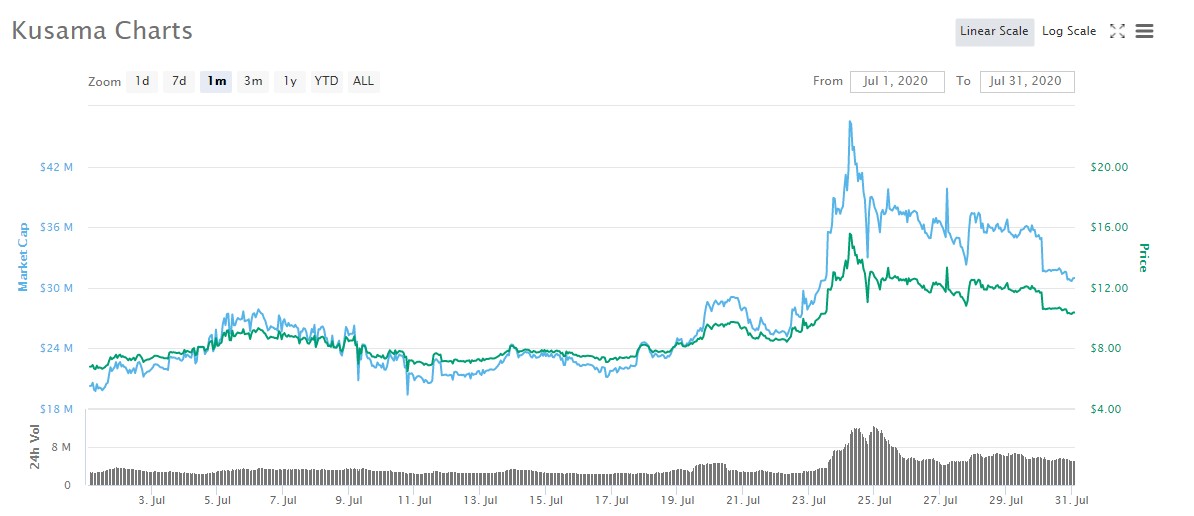 July 2020 to Aug 14th 2020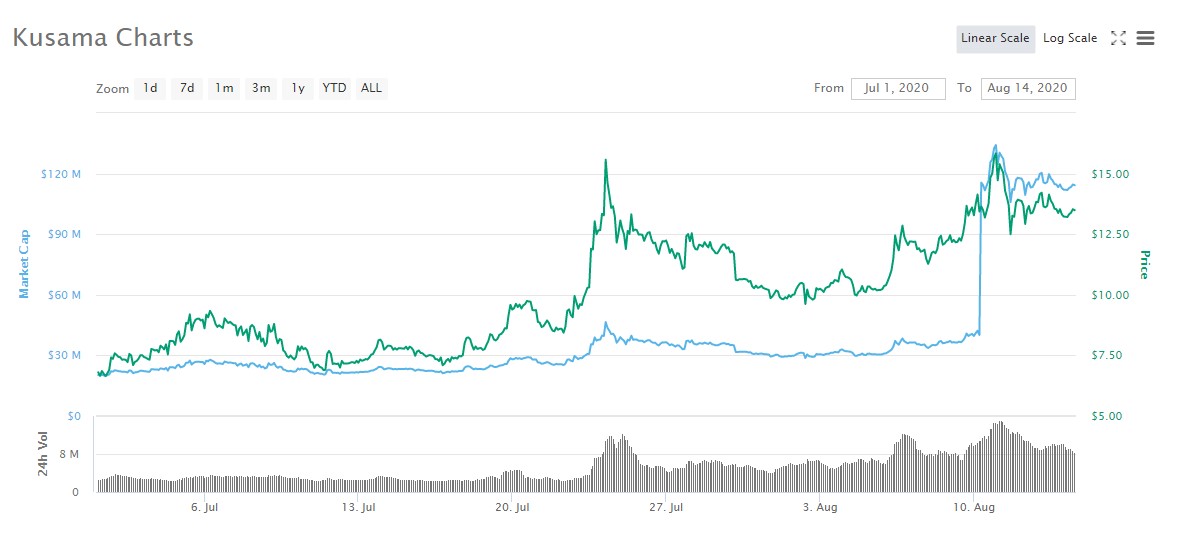 TradingView
Kusama is in bullish territory, and the sentiment and indicators all point towards a buy. However, we should tread with caution due to Kusama only trading on a limited number of exchanges and therefore the trade volume and price action is limited.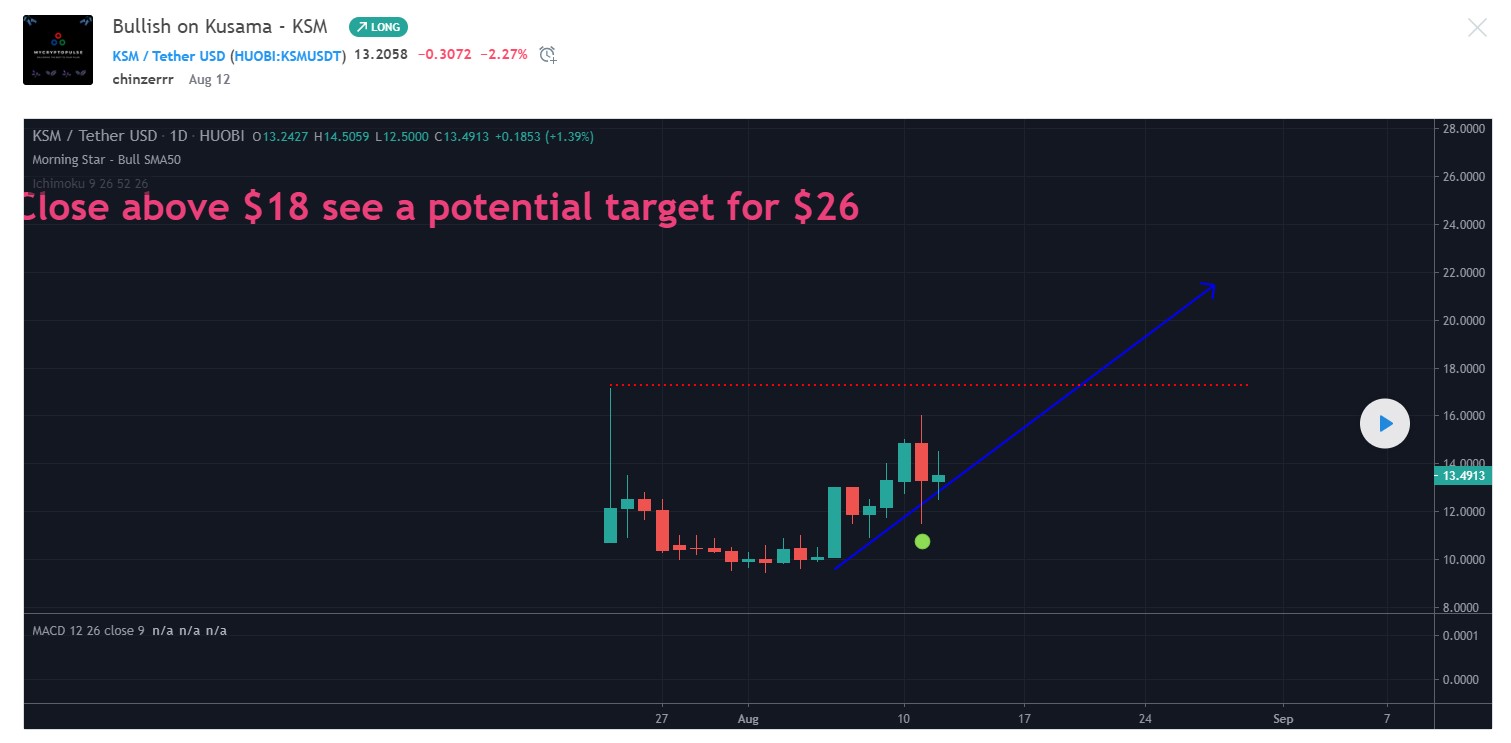 Concluding remarks
The above analysis is primarily based on the assumption that demand for Polkadot parallel channel will exceed supply, which will transfer unmet need for the parallel channel to Kusama. As a result, the value of its network will continue to grow, and the balance between Kusama and Polkadot as we know it today may also change.
Thank you for reading and hope you have a good rest of the day!
Resources
---
I also post my content on the following platforms:
Publish0x: https://www.publish0x.com/@aftershock9?a=Vyb82ANmev
Hive: https://hive.blog/@mercurial9
Read.cash: https://read.cash/@merurial9
Uptrennd: https://www.uptrennd.com/user/mercurial9
Steempeak: https://steempeak.com/@mercurial9
Instagram: https://www.instagram.com/minimalistpixel/?hl=en
Pinterest: https://za.pinterest.com/minimalistpixel/boards/