The following chart is from Coinshares and shows weekly inflows and outflows from crypto in the last 52 weeks: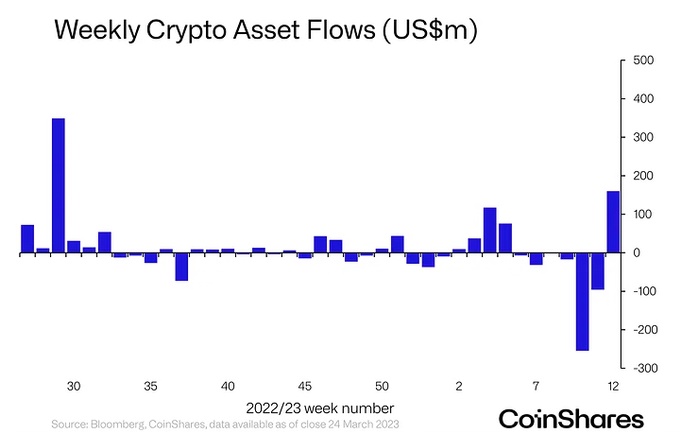 source
There were outflows at the start of March when people thought that Circle had their money trapped in Silicon Valley Bank, and the whole crypto world had a nervous breakdown. Not only was Circle seeing cash redemption requests for USDC, but the tech community was liquidating their holdings of bitcoin, ethereum etc, as it was their only untrapped liquid assets.
However, in the last week, money has flowed back into crypto as people started worrying about banks in general. Here's the breakdown by coin: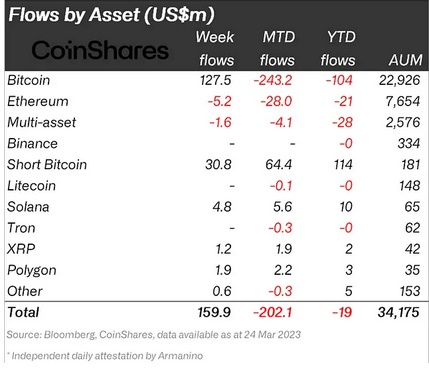 source
And here's the breakdown by country: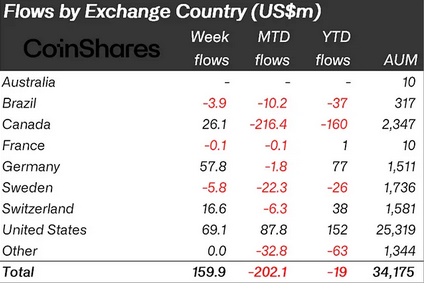 source
No surprise about the United States, Germany and Switzerland being the main source of inflows given the problems in the American banks, Credit Suisse and Deutsche bank. I don't know of any problems in Canadian banks - but perhaps they were reacting to news from across the border?
Of course todays news about Binance being sued might send the flows into reverse this week :-(