... but the queue to enter staking is at 50,358: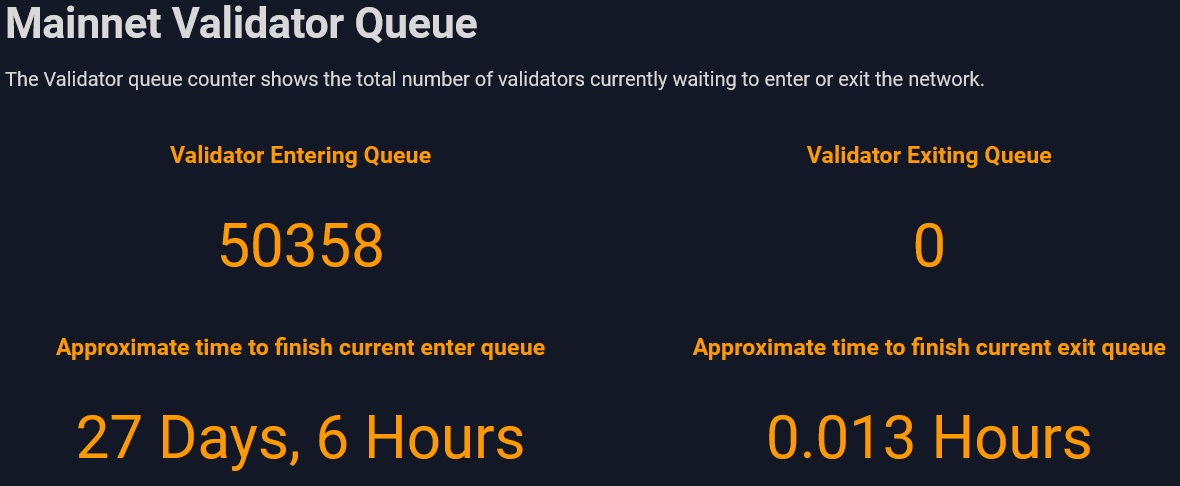 source
Why do you have to queue to stake Ethereum? Ethereum has designed it this way. Here's what they say:
https://ethereum.org/en/developers/docs/consensus-mechanisms/pos/
To participate as a validator, a user must deposit 32 ETH into the deposit contract and run three separate pieces of software: an execution client, a consensus client, and a validator. On depositing their ETH, the user joins an activation queue that limits the rate of new validators joining the network.
It appears to be for security reasons.
Anyway - the panic that stakers would withdraw and sell and tank the market is over.
The majority of stakers are staying put, probably because the price is still below the price they bought ETH three years ago. That might change if the price starts to climb back to previous all time highs.