Announcing the D.Buzz ONLINE Cryptocurrency E-Store
---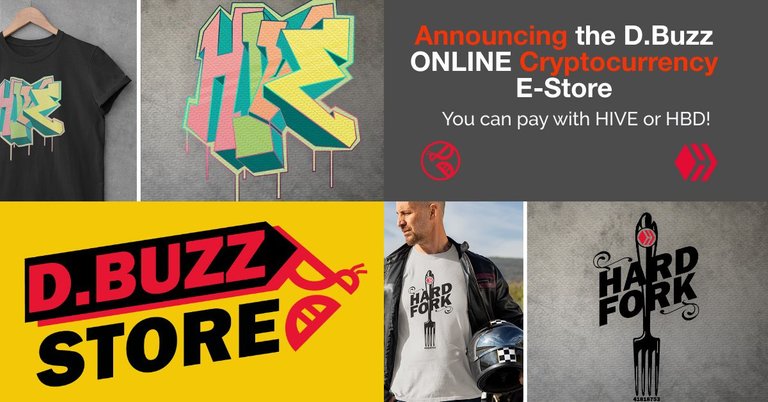 If you stopped by yesterday and read our posts about the new weekly contest we are holding (every Monday, you can read the post right ( HERE ) & enter to win a PRIZE ), you would've seen a surprise announcement that we have an actual factual cryptocurrency-based merch store.
Well, seeing as the cat is out of the bag, let us go on and announce it.
MEET THE D.BUZZ STORE!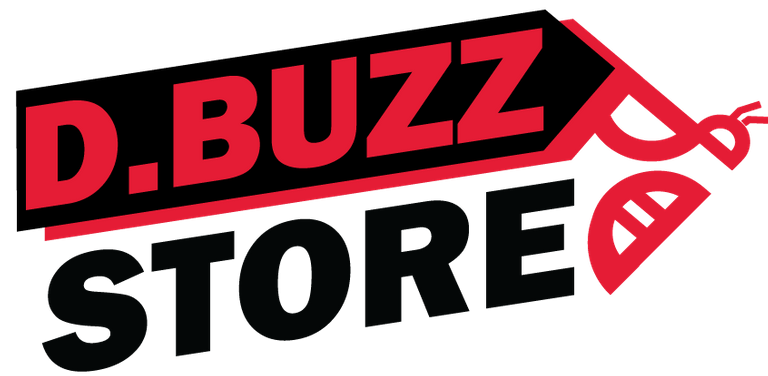 Cue the confetti!
Yes, this our front-end for a print on demand T-shirt and product shop!
The shop features blockchain-inspired clothing, mugs, and more. The best part is we accept payment in HIVE and HBD!!! WOOT WOOT!
Every week we are going to do our best to roll out three new designs that pay homage to HIVE and the all-mighty crypto.
Can't afford to buy a hip crypto shirt? Not a problem~ We will be running contests and more that offer you a chance to win a product from our shop (*Like the aforementioned, Monday challenge (HERE))
Go on, check out the store!
We are curious about what designs you'd like to see?
Do you have a design you would like us to make?
Would you buy hip crypto clothing (Like are the prices to LOW?)
Thanks for stopping on by and taking a gander at the garments.
See you tomorrow for another exciting update and more Buzzing.
---
HIVE Alive 24 x 7 !!!