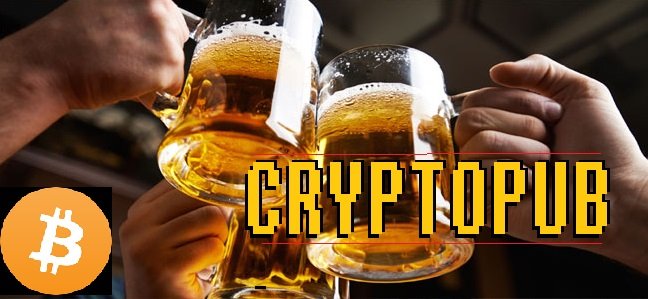 Good afternoon CryptoPub! We are heading into September and I am creeping up on my 2-year anniversary on STEEM! There was no Bitcoin Gold, and STEEM was a top 10 crypto trading at about a buck and a half! We will see it return to glory and watch Bitcoin and the other alts in the meantime. Let me pour you a draft and check the charts together.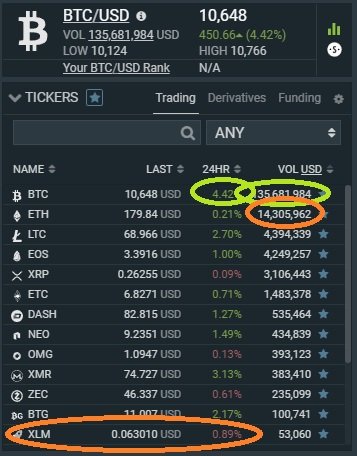 The ticker this morning is looking rosy if you are Bitcoin which is rising in trade volume and price, up 5% to almost $10,700. Litecoin, Monero, NEO and Bitcoin gold are also healthily in the green while ZEC, Ripple, and Lumens are slightly in the red. In the Poodle Race of entertaining alts Lumens, Tron, FunFair, Elf and 0x Protocol, we have FUN in last place (down ~2%) and the rest of them battling it out for first place.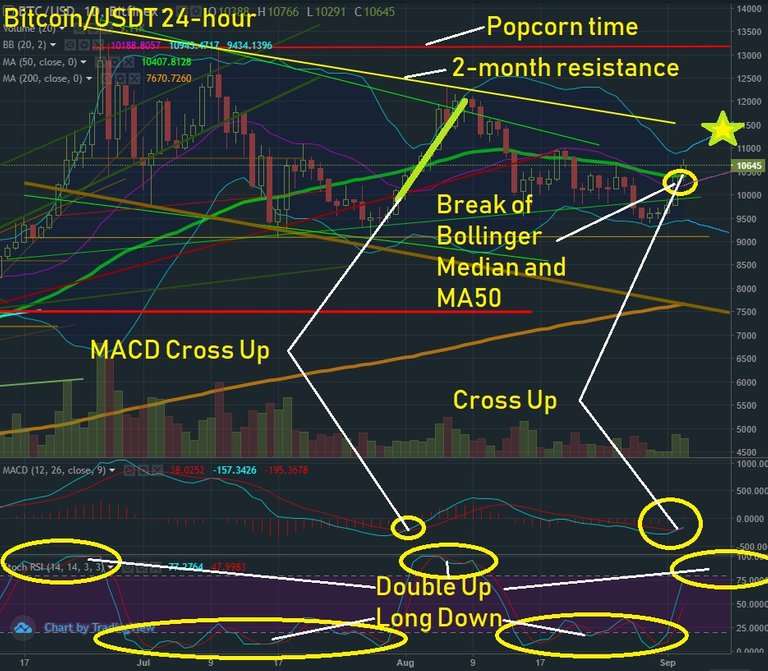 T&A today is brought to you by @donald.porter who has permission to set up a merch table here https://steemit.com/reggaesteem/@donald.porter/merch-coming-soon-to-reggaesteemcom-sediioqh
The daily Bitcoin chart is looking as rosy as the ticker as the MACD has crossed upward after another extended break at the bottom of the STOCH. The last MACD cross up was pretty good (pump of $2k) and if the pattern continues, we should have a double jump at the top of the stoch again. Where will it stop? Right here if you are conservative, 11k if the Bollinger is the way, 11,5 if my 2-month resistance line stops us again, or a nice moonshot is we break the local high from the end of June.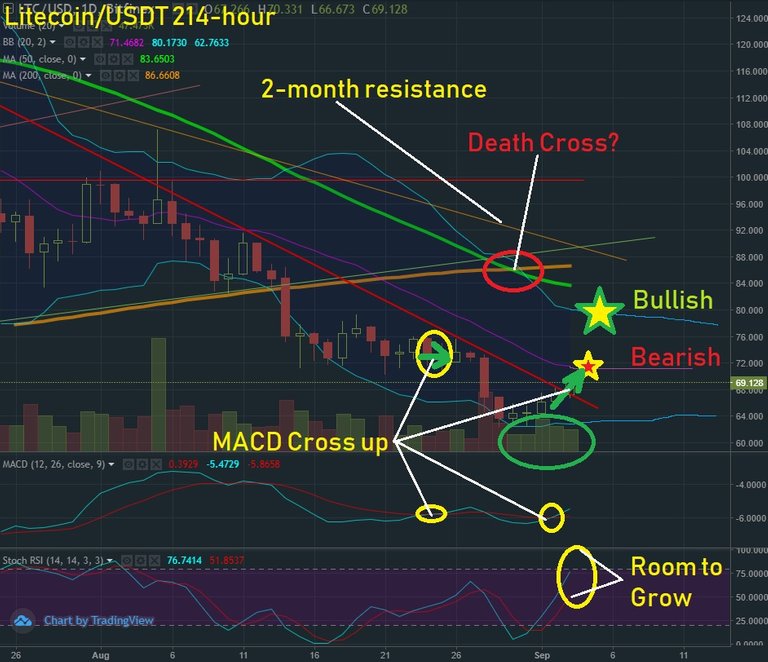 Bonus T&A brought to you by @sequentialvibe with yet another great digital track of sonic landscape https://steemit.com/dsound/@sequentialvibe/20190903t151740473z-dimensional-original
I haven't spent too much time on the Litecoin chart as of late because it hasn't looked good in over 2 months. It appears to be dead cat bouncing in the last 4 days of low volume green price action. The neat story is the Death Cross (50-day moving average crosses down over the 200-day moving average) having almost no negative effect so far on price when it generally is aptly named. Being this far below the 50 and 200 MA is generally a good place to buy and the STOCH is looking to get back into the overbought portion for the first time in a month. A bearish correction down would be typically at the Bollinger Median around $72 for the conservative bears. A return to bullish action might have price continue to the upper Bollinger at around $80 or even to the 2-month resistance above $85. I might just hold on to it a little longer as a good bitcoin bull run could suck Litecoin back up to where it should be above $88. Will Litecoin wake up again starting now?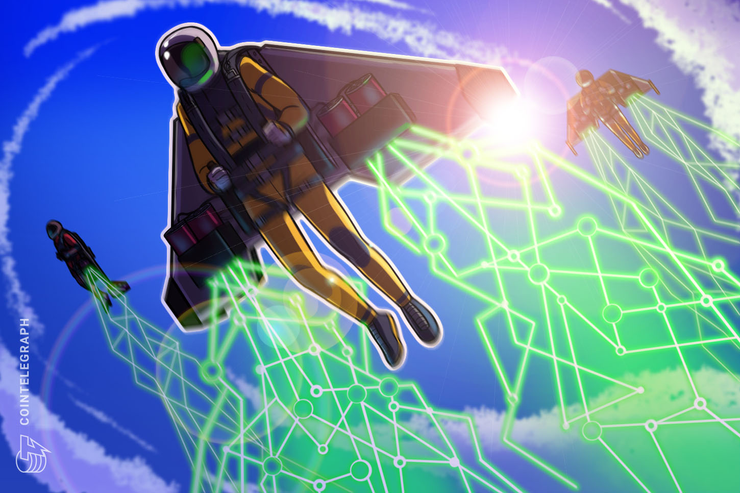 Source/News: Prices up and Newsbtc.com calls dip a bear trap https://cointelegraph.com/news/most-cryptocurrencies-in-the-green-as-bitcoin-price-hits-10-400
You can support the triumphant return of the CryptoPub Airdrop Initiative through a donation to one of the following addresses. We also accept alt coin donations that will be given away in the Airdrop!
Steem: @vanessav
SBD: @vanessav
Bitcoin: 1C6hMc172hbn1q9TFkkkaeeku3DxBju1eg
Ether: 0x27A5E16545fFf9301f52915A951C80D672717A12
SmartCash: SgsDm6PunExWcQKq2hDs7ruSGeiLAsSFLK
Monero: 42h5cfr1xVpgZhcksYZnq5BdXXrA42sCZFrZfz6se6SwHh8r5cX51gnJGqzqmcLS9145aNd3NPvYvMTRep7fxnYeGSmg95p
STEEMLeo - Upvotes/Delegations would be fantastic!