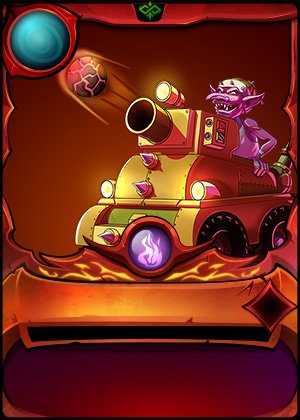 Hello, dear fellows of the Hive community! I am again here to share my today's splinterlands quest rewards with you. I received 3 rewards of chest today.
LAVA LAUNCHER
Lore
Goblin engineers of the Burning Lands have outdone themselves with the latest model of the Lava Launcher, which unlike its predecessors, actually launches lava. The load chamber holds a fairly large amount of liquid magma, which is somehow balled up and launched toward enemies. Once it leaves the load chamber, the outside of the lava ball hardens instantly, making it land with highly destructive explosive power. This weapon was developed by Azad goblin engineers under the employ of the Torch and being paid handsomely for their developments. Its creators were named Irv and Sterv Flanklin, a pair of twin brothers who specialize in weaponry and vehicular design. They're happy to say that of the first 100 Lava Launchers made, more than 40 of them did not catch fire with the driver inside.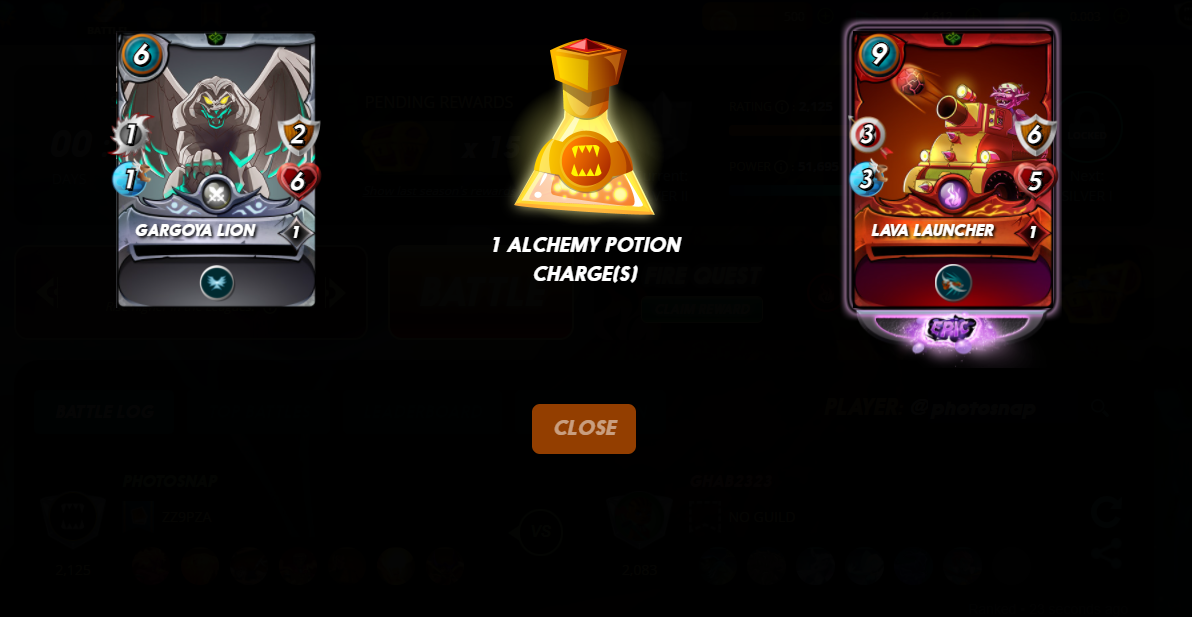 1 Common Card GARGOYA LION
1 Alchemy Potion Charges
1 Epic Card LAVA LAUNCHER
In my today's quest rewards you can see, in the three loot chests, I got one common card GARGOYA LION from a neutral splinter, one alchemy potion charge, and one epic card LAVA LAUNCHER from fire splinter.


Splinterlands Affiliate Program
If You want to play Splinterlands you can play it for free. To earn rewards you will be needed to buy a Spellbook that costs 10$. Below is my referral link if you are interested.
https://splinterlands.com?ref=photosnap