Culture is our way of life. It comprises our values, beliefs, customs, languages and traditions. It is reflected in our history, in our heritage and in how we convey ideas and creativity. Philippine culture is one of a kind. It divulges how Filipinos have superbly used foreign influences to enrich their way of life. Thus, it makes them shine brilliantly, becoming a standout in terms of global competitiveness, today and in the years ahead.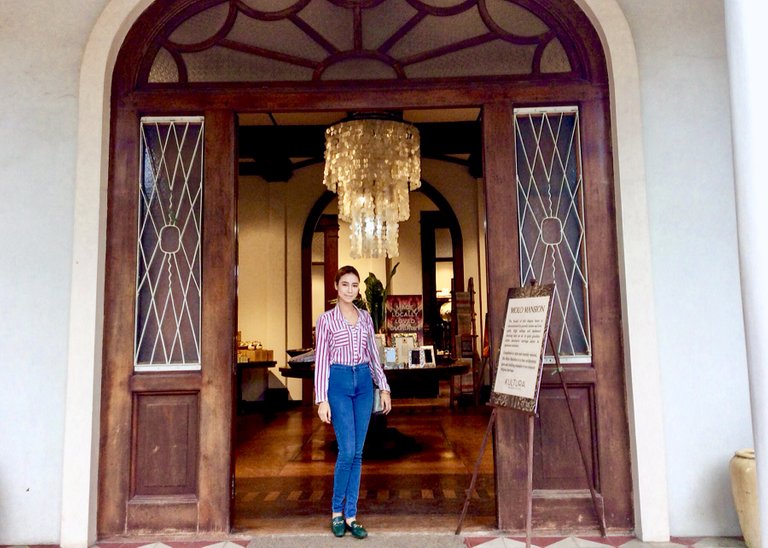 When the Spaniards set foot on Philippine archipelago, the cultural perspectives of the Filipinos had changed drastically. After more than 300 years under the Spanish regime, the Philippines had adopted the Hispanic way of living. The Spaniards brought with them their own distinct architectural style. The magnificent architecture of the traditional mansions in the Philippines are a legacy of the long period of Spanish colonization, which left a distinguishing mark on the country.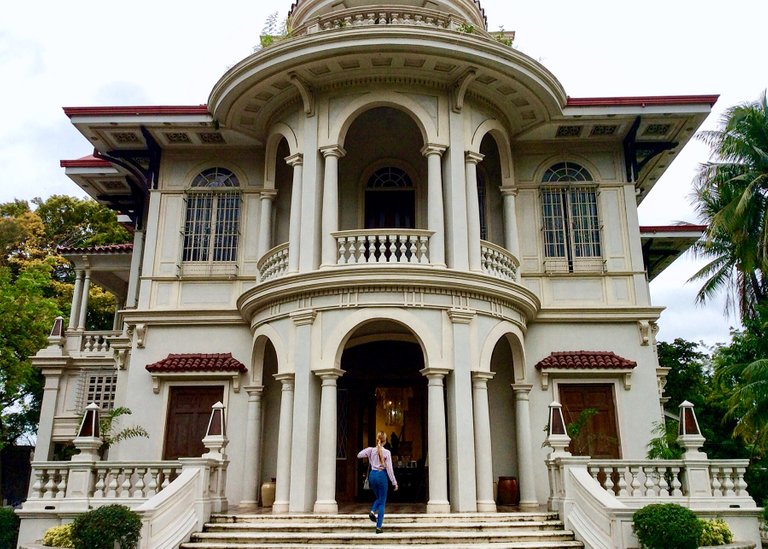 Traverse into the eclectic charm of Iloilo's illustrious history as you step into the world of Molo Mansion. The two-story mansion, built in the late 1920's, is a face of grandeur. However, this majestic home actually once sat abandoned for many years. Saving the structure from deteriorating, shopping mall developer SM Land Inc. acquired the property. In a valiant adaptive reuse move, the stately home was restored with close attention paid to the period details; they had plucked back the bygone era and brought it to the present. The Molo Mansion, with its new life, is one of the city's newest tourist destinations.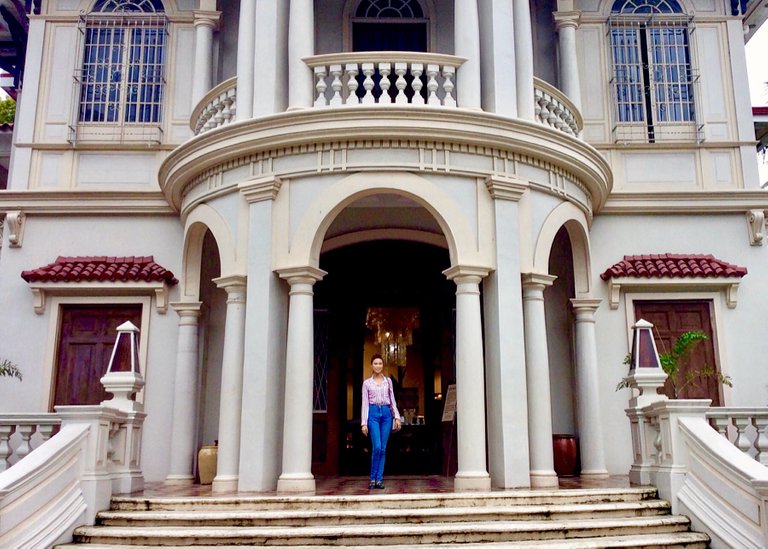 The facade of this elegant home is characterized by stylish arches, lintels, iron grills, and the exquisite woodwork which frames the windows. The red galvanized iron roof has been recovered from ruin. The manor, with its striking white color and large windows, decked with vintage wrought iron lamps, shimmers with romance at night. Upon entrance to the grand old mansion, visitors are ushered in to the concrete staircase leading up to the spacious sala, where pieces of handicrafts made with indigenous and recycled materials are well worth of gawking and veneration.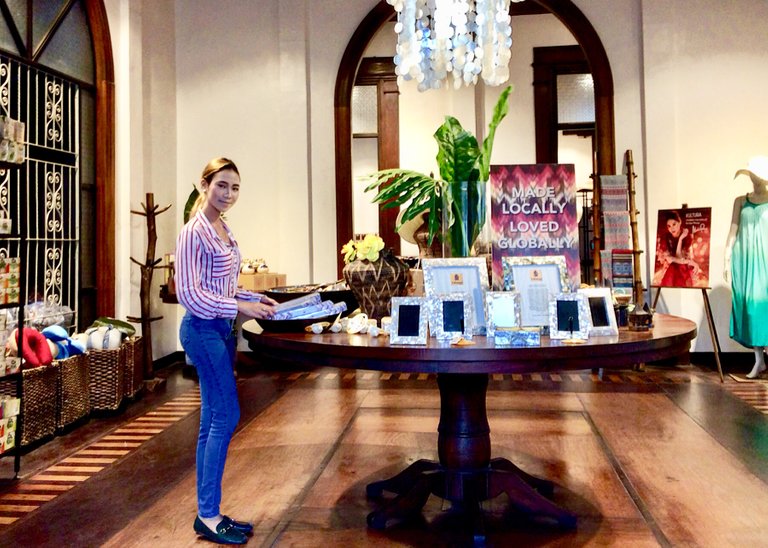 Reliving the lifestyle of a colonial past is the best attraction of Molo Mansion today. Visitors will enjoy the intimate atmosphere of this place steeped in history. The mansion houses a Kultura Filipino retail outlet showcasing local artistry and craftmanship, bringing together specialties from all over the Philippines for a unique shopping experience. Their mission is to preserve the heritage of the Philippines for the future generations and to present augmenting diverse historical experiences for the audience of all ages.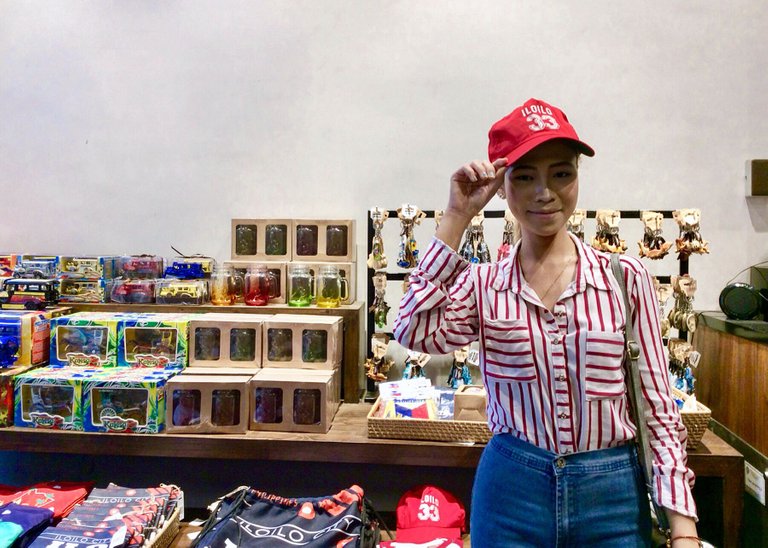 The souvenir culture is espoused all over the world. In the Philippines, souvenir is locally known as pasalubong. When paying the country a visit, it's sacrilege to miss and pass up the chance to buy a memento to remind you of your trip. You just can't return to your home without a bunch of pasalubong, not only to be fondly displayed in your room, but also for your loved ones— as a way of letting them know that you remembered them while you were away. Check out these items that are worth taking back home as a remembrance of the Philippines!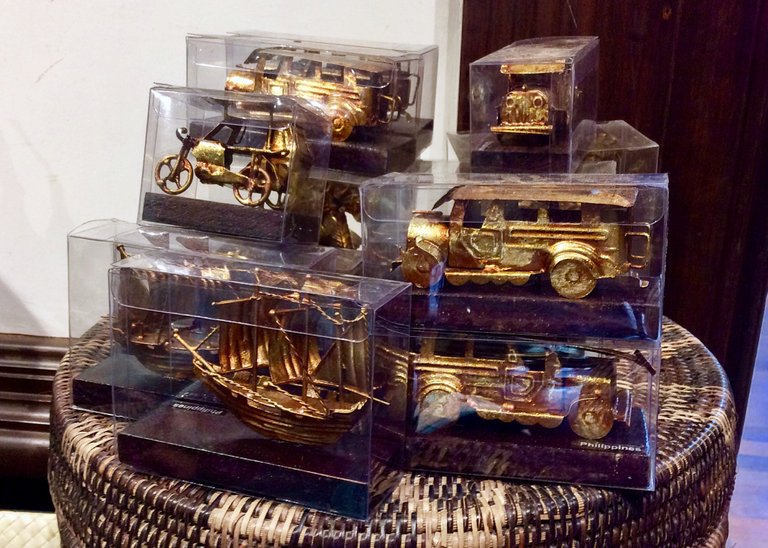 Spruce up your home with quality products from all over the Philippines. Kultura Filipino does not only promote Filipino culture but also highlights Filipino artistry. Using native raw materials sourced throughout the Philippines, this heritage museum offers reasonable products created by Filipino artisans. You may find miniature versions of the Philippine jeepney, boat, and tricycle — the popular means of public transportation in the Philippines, especially in rural areas. Remember the first time you rode any of these by bringing home a miniature version of these quirky vehicles!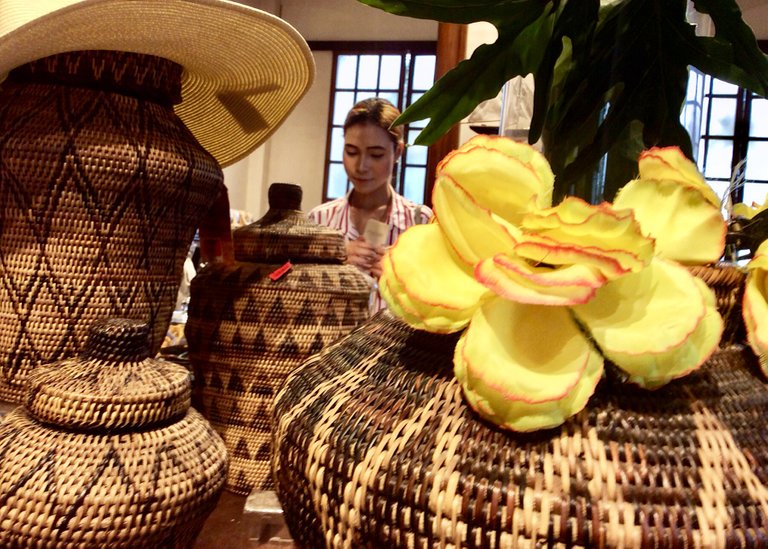 Adorn your space with uniquely Filipino items! Vases and jars are popular household decorations commonly found in Filipino residences. These are decorative containers designed to hold, highlight, and complement other ornamental items. There is nothing quite like traditional Filipino weaves to bring a cultured grace to your home. Tightly woven out of rattan, these beautiful vessels are imbued with Filipinos' history and heritage. I must say, there is something for every home, here at Kultura.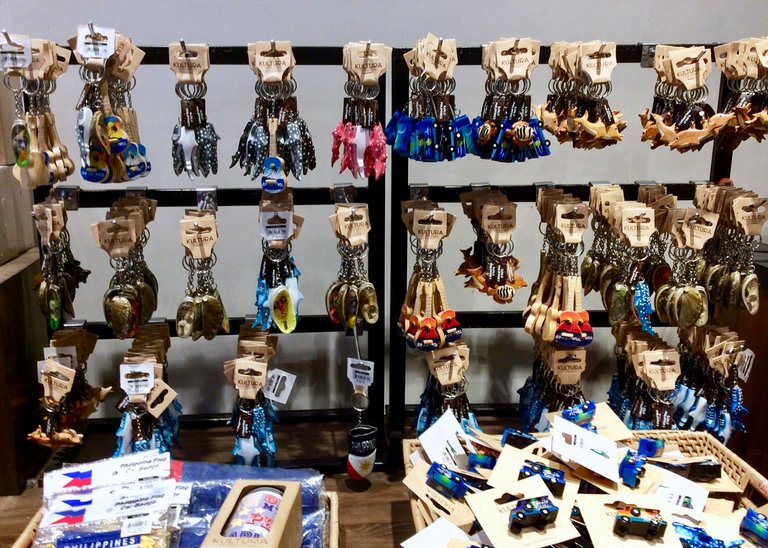 Take a piece of the islands with you through their novelty items! Kultura offers dainty, locally themed keychains and magnets that you just can't find anywhere else. Carry your keys in style and never lose them again! Have fun in decorating your home magnet board and kitchen refrigerator with these magnets! Made with recycled wood, pick from assorted designs! Each is individually handmade with care. Sturdy, attractive and intricately detailed, they can go above and beyond their basic purpose by awakening fond memories of your visit to the Philippines. They also serve quite handily as gifts and keepsakes for your friends and colleagues back home.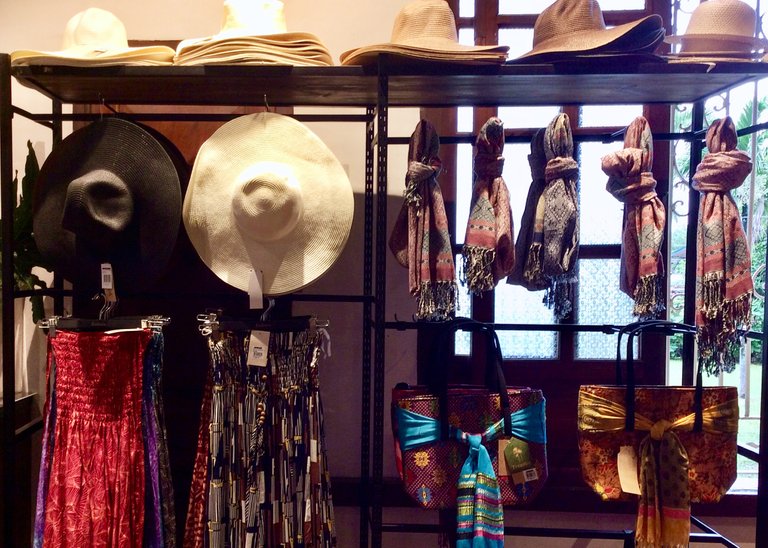 Support weavers from the province of Iloilo by wearing their playful prints that will bring out the island girl in you! With tropical and floral prints that scream Filipino, Kultura is a way to show off your Pinoy (an informal demonym referring to the Filipino people) pride in the most stylish ways possible. Lounge in a stylish resort wear, reminiscent of the Philippines' pristine beaches. Infuse effortless beach chic into all your looks for this summer by turning to these locally-themed style finds! Aside from bikinis and flip-flops, make sure you bring cover-ups when relaxing by the pool or having drinks by the bar. Go for a floppy sun hat or a classic fedora for a more fashionable look. You can also add a small woven bag for your phone, camera, and other essentials. Now is the perfect time to bask in the sun and snap those OOTDs by the shore! Of course, there's the sun to enjoy the tropical climate. However, there are plenty of ways to add a cool vibe to your everyday outfits!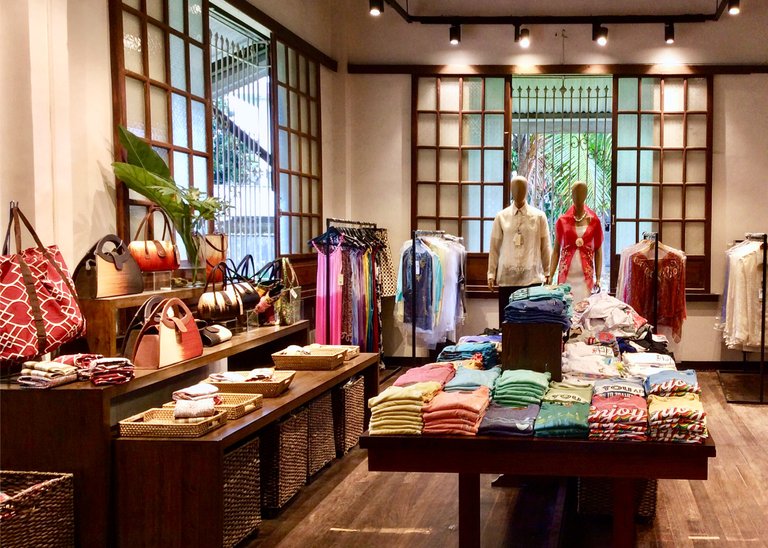 Exude elegance in delicately woven Barong Tagalog and embroidered Filipiniana apparel. Barong Tagalog (men's national costume) and Baro't Saya (women's national costume) are an elegant hybrid of Filipino and Spanish clothing styles. The root word of barong is the Tagalog (an Austronesian language spoken as a first language of the Filipinos) word "baro", meaning "dress" or "upper garment". Barong Tagalog literally means "Tagalog (major ethnolingustic group in the Philippines) outfit". Baro't Saya comes from the Tagalog words "baro at saya" which means "blouse and skirt". These terms were originally used to describe what people, both men and women, typically wore in the Tagalog region during the Spanish era. Barong Tagalog looks like a tunic or shirt with long sleeves, usually transparent, and is worn untucked over an undershirt, and paired with black pants. It is ornamented or embroidered with traditional patterns and can be made from various fabrics such as piña fabric (hand-woven from pineapple leaf fibers), jusi fabric (machine-woven from banana silk) and banana fabric (hand-woven from banana fiber). Baro't Saya on the other hand is composed of a blouse that is customarily made from pineapple or abaca threads, and skirt which is normally woven from silk in different colors. Cut in classic shapes, these traditional garments are also detailed with modern accents and striking colors, seemingly ensuring that they're ready to be flaunted even in the 21st century. Take on any event with a timeless style Barong Tagalog and Baro't Saya!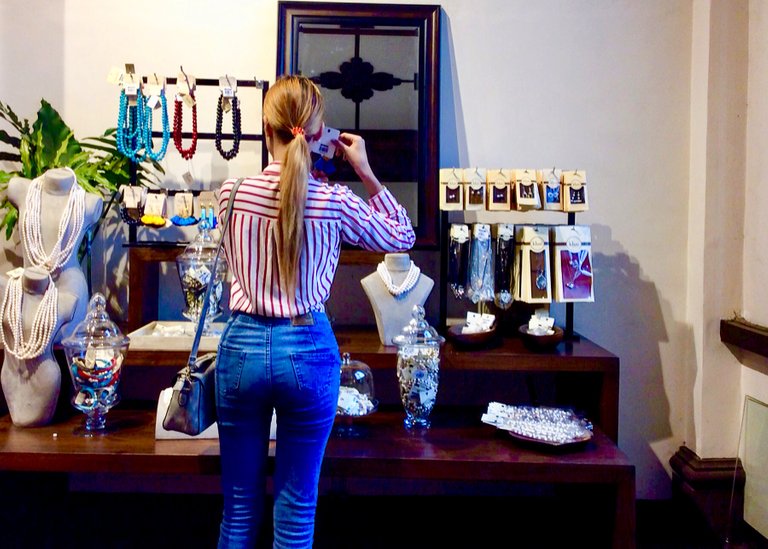 Wear the country's symbols on your ears as they playfully dangle on dainty hammered brass earrings. If you're looking for some lustrous new things to mix and match with your wardrobe, check out Molo Mansion! From whimsical designs to classic pieces, Kultura have been making it all. Accessories make such a great outfit topper. From bangles, to necklaces and rings, you'll be sure to find something both beautiful and inspiring. Just put on their earrings and watch how these accessories insantly refresh any basic outfit. They sell all kinds of handmade accessories for any woman, and each piece is versatile enough to go with just about any look! Their style impeccably blends classic and boho, with each piece made in limited quantities to emphasize uniqueness and desirability. Imagine how posh you'd look with one of these around your body!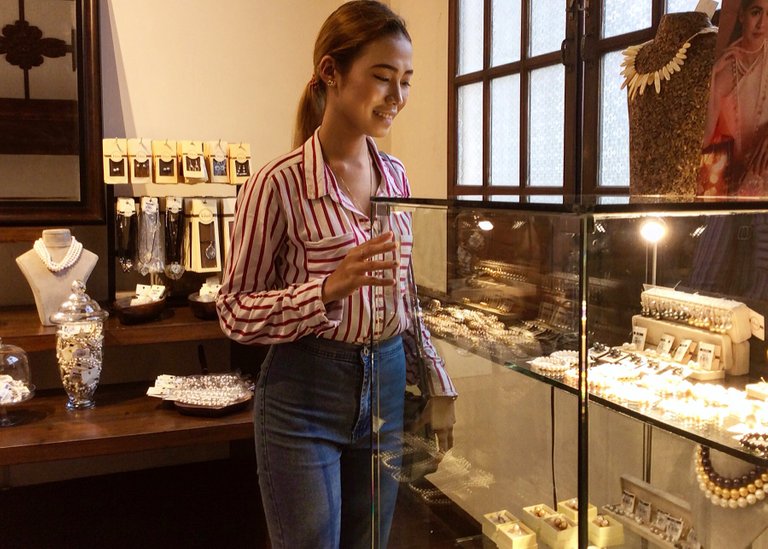 Pearls have been the classic jewelry of choice for stylish women throughout the decades. Pearls are in style for every season. It doesn't matter how old you are — the young and the old wear and feel elegant in pearls. Luckily for us, some of the best pearls in the world can be found right here in the Philippines! Kultura, the store that brings us the best finds from the islands, offers a magnificent range of genuine pearls to suit every taste and budget. Sourced from pristine tropical waters, the pearls are a testament to nature's beautiful bounty. A pair of white freshwater pearl stud earrings is bound to be a favorite enthralling accessory for daily wear. If you're looking for something exceptional, spring for a stunning pair of South Sea Pearl dangling earrings or an intriguing black pearl necklace. As a tropical archipelago surrounded by rich waters, the Philippines is gifted by the ocean with precious gems. The country is home to an incredible farm that produces the very rare and beautiful South Sea Golden Pearl, too! So, if you're looking to go a little more upscale with your travel presents, pearls might be the answer! Pearls make a lovely gift for a wife or girlfriend, and can be a thoughtful gift for a mother or grandmother as well.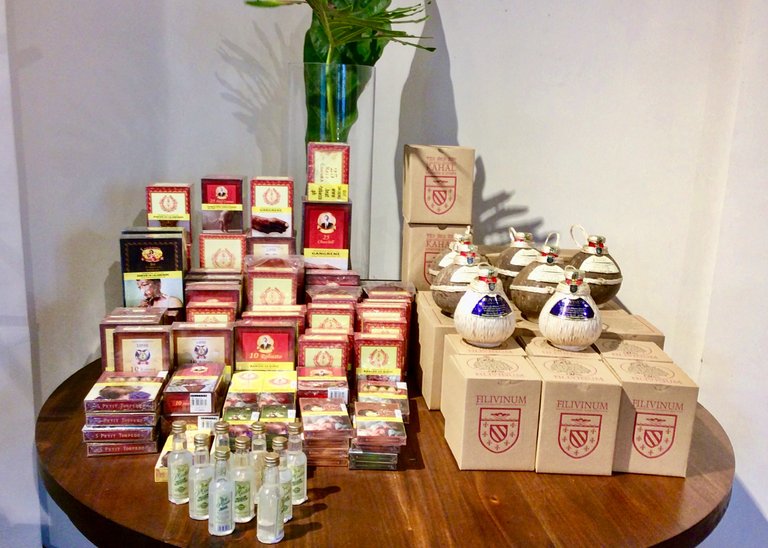 Whether you're celebrating the birth of a newborn baby, or enjoying the sunrise on your back patio, a quality cigar goes best with wine for any occasion. Did someone get a promotion or receive some good news? Are you having guests over for dinner or cocktail party? Be the perfect host by offering cigars and wines to your guests! Wine enthusiasts will surely revel in these hand-made Philippine wines encased within a whole coconut shell! The Lakang Haring Wines have three flavors: Kahal (from coconut water), Imperial Basi (from sugar cane juice), and Filivinum (from Philippine grapes) — the first Filipino-made red wine. All of which have gone through stringent tests to ferment high quality wines. The Lakang Hari Wines is a product of the Kahal Banahaw Foundation. The foundation was created for purpose of helping coconut farmers and indigenous communities to improve their livelihood. Their fine wines are made in the Philippines and produced in collaboration with Institut de OEnologic de Champagne of France to upgrade their local splendid wine to world class standards. You can find the perfect cigar to pair with your bottle of unique wine here at Kultura! Flor De Filipinas is a premium handmade cigars, made using Cuban seed tobacco with a Philippine binder and Indonesian wrapper. Give these sticks a try, and you'll get incredible flavor with notes of coffee, cocoa, and roasted nuts. These mild to medium bodied cigars are undoubtedly good value for money. You can rest assured your purchase will end in your satisfaction!
Philippines is a teeming hotbed of locally designed and crafted products. The nuanced labors of love by Filipinos' growing artisanal community and their thoughtfully fashioned items are not only functional, they are symbols of the many cultures and ethnicities of the Philippines. When giving a pasalubong, the distance or the period of how long you were gone does not matter. What matters is you share the memories and the emotions you felt during your trip by bringing home a little bundle of trinkets.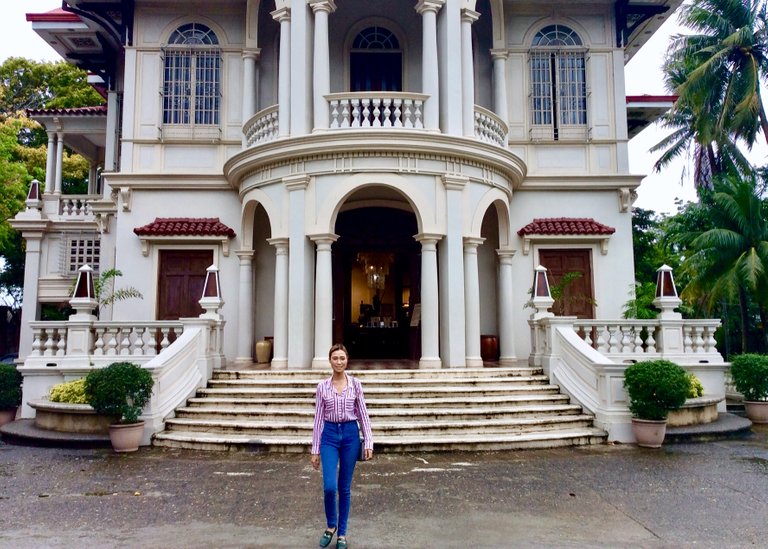 To visit the Philippines is to become submerged by a kaleidoscope of culture and tradition unlike any other. This is because of the varied mix of races that have influenced this group of islands for thousands of years. It is a place worth visiting, whether for business or leisure. By understanding a little about the Filipino culture, you are certain to get the most out of your stay.
Visit Kultura and take home the best of the Philippines! Let your shopping carts ready and support these proudly Pinoy products now! Are you excited to shop? Share your thoughts and comments below.