First, I need to clarify something, I always loved learning geography and history, learning about other countries and their culture, and I was sure that I know a lot about our world, and then they tell me about Madeira and I was like, what? I don't know where this is. The island is really small, but given that it is so recognizable, I was really surprised that I had never heard of this place.
So before we went to the island, it was necessary to explore some things and learn at least a little about the island, its creation and their culture.
Madeira is a place for all different people. Because of its location and beautiful vegetation, everyone finds something here to enjoy. Island is perfect for nature lovers, because you can take long walks and for all with a desire to spend active and dynamic holidays, for people who like to experience adrenaline, especially because they have a lot of mountain biking trails and of course here is very popular place for surfing. Spectacular views, a combination of lush greenery, blue sea, fresh altitude air, volcanic contours, and white sparkling waves ... But although seemingly a rough terrain wherever you look, it is interspersed with incredible levads (old aqueducts) that are top -notch option for walks.
Madeira is a Portuguese island in the middle of the ocean, on the way to America, thousands of miles from Lisbon, and together with the smaller island of Porto Santo and several other uninhabited islands measures 741 km2. Small and beautiful.
Our second day started with great slovenian coffee. Our group is very active, so we did yoga first, and then was time for a breakfast. We made a plan for our day activities. It is necessary to rent a car here, because without it is imposible to discover a island. You have other option too, like bus or taxi, but if you want to see some inaccessible places, it's really better to borrow a car.
So we went to get the car first. We somehow forgot that the terrain here is not flat and that the city center is quite far away, so we walked for almost two hours on these slopes. When we finally got to the car, I could hardly breathe.
So, it was time to start explore the island. Our first stop was Ponta do Sol. This is the warmest city on the island. It lies in a low place, protected from all winds with high cliffs. The pebble coast is great for sunbathing and swimming. We first drank coffee here and then went to the beach. There was no other options, because I said that the first thing I had to experience was swimming. I just want to say, water was cold. Not for me, but for my friends. 😊
In the near, you can also see Cascata dos Anjos - amazing waterfalls going over the old highway. Sometimes this road can be closed because of the heavy rain and falling stones, but we had luck and took some great pictures. Is just unbelievable when you see a waterfall in the middle of the road. We took the shower and our car too.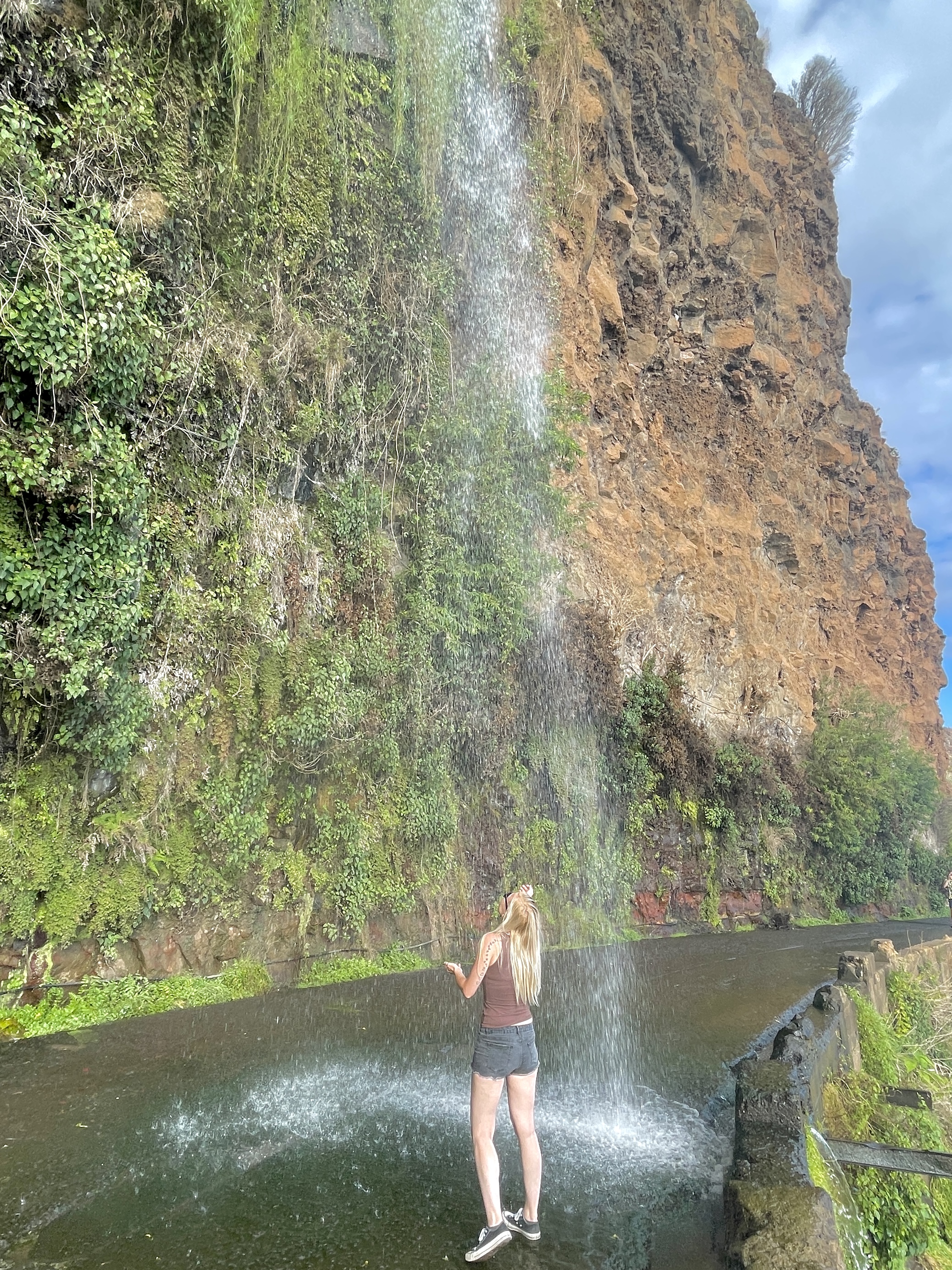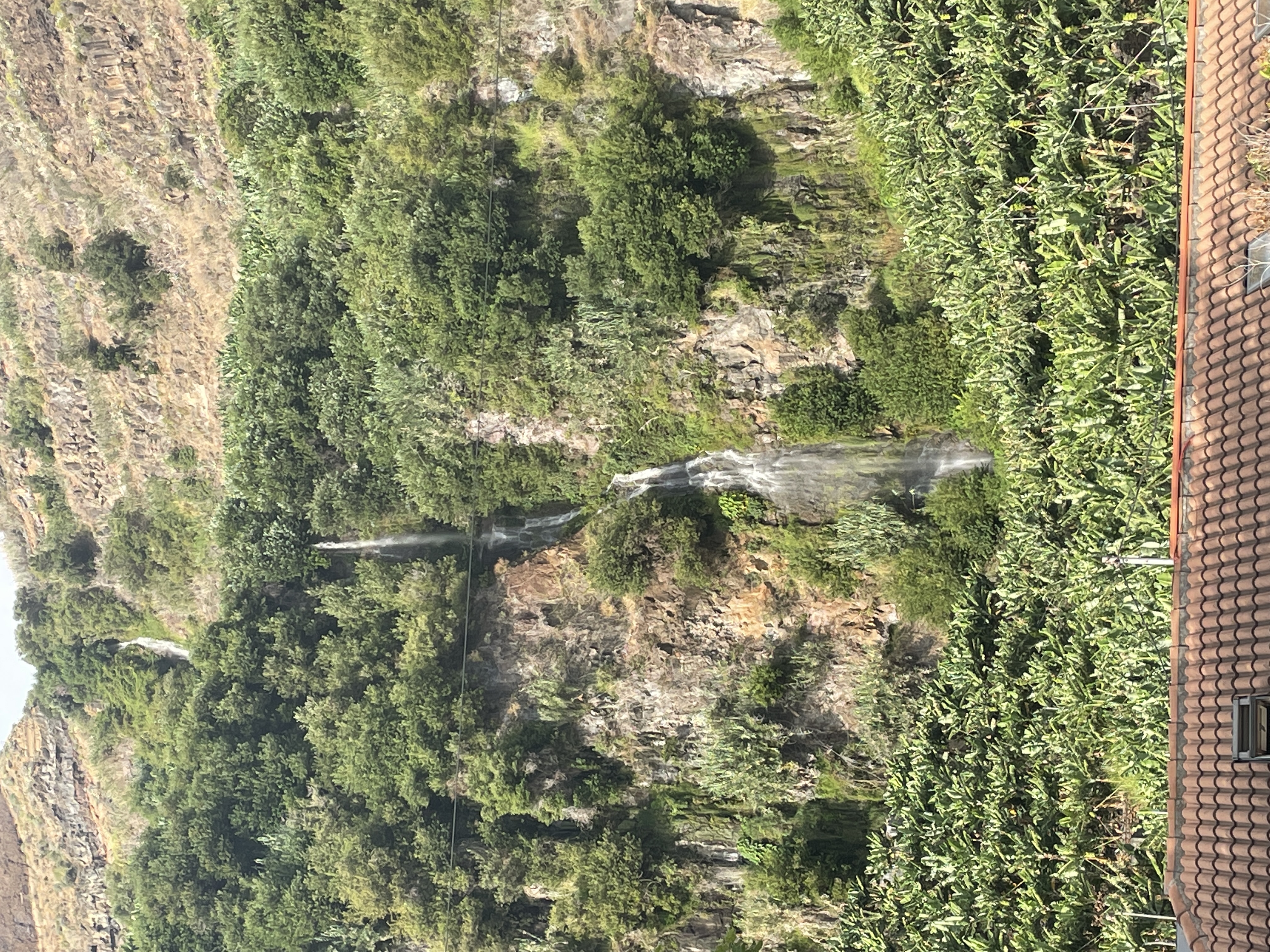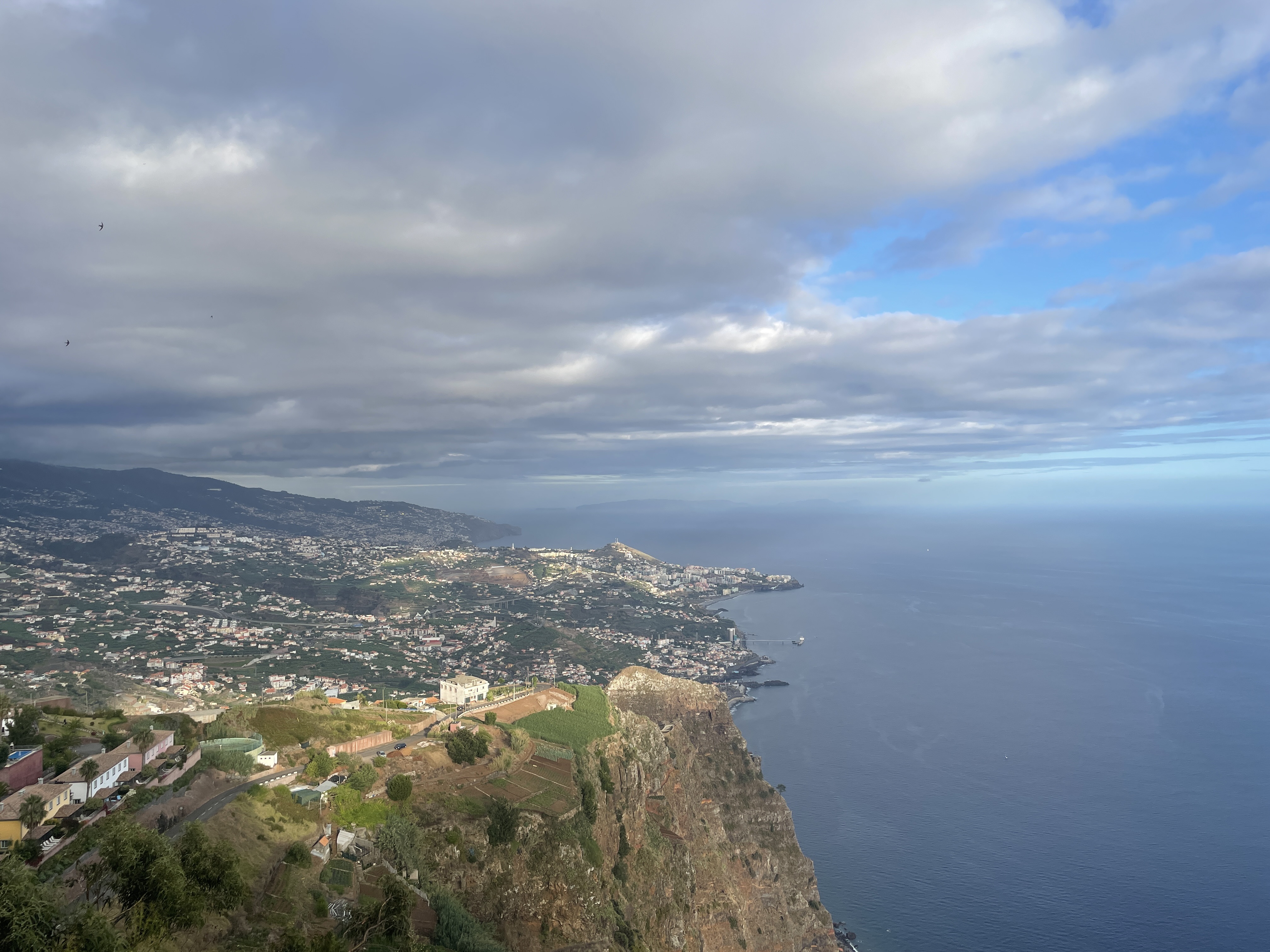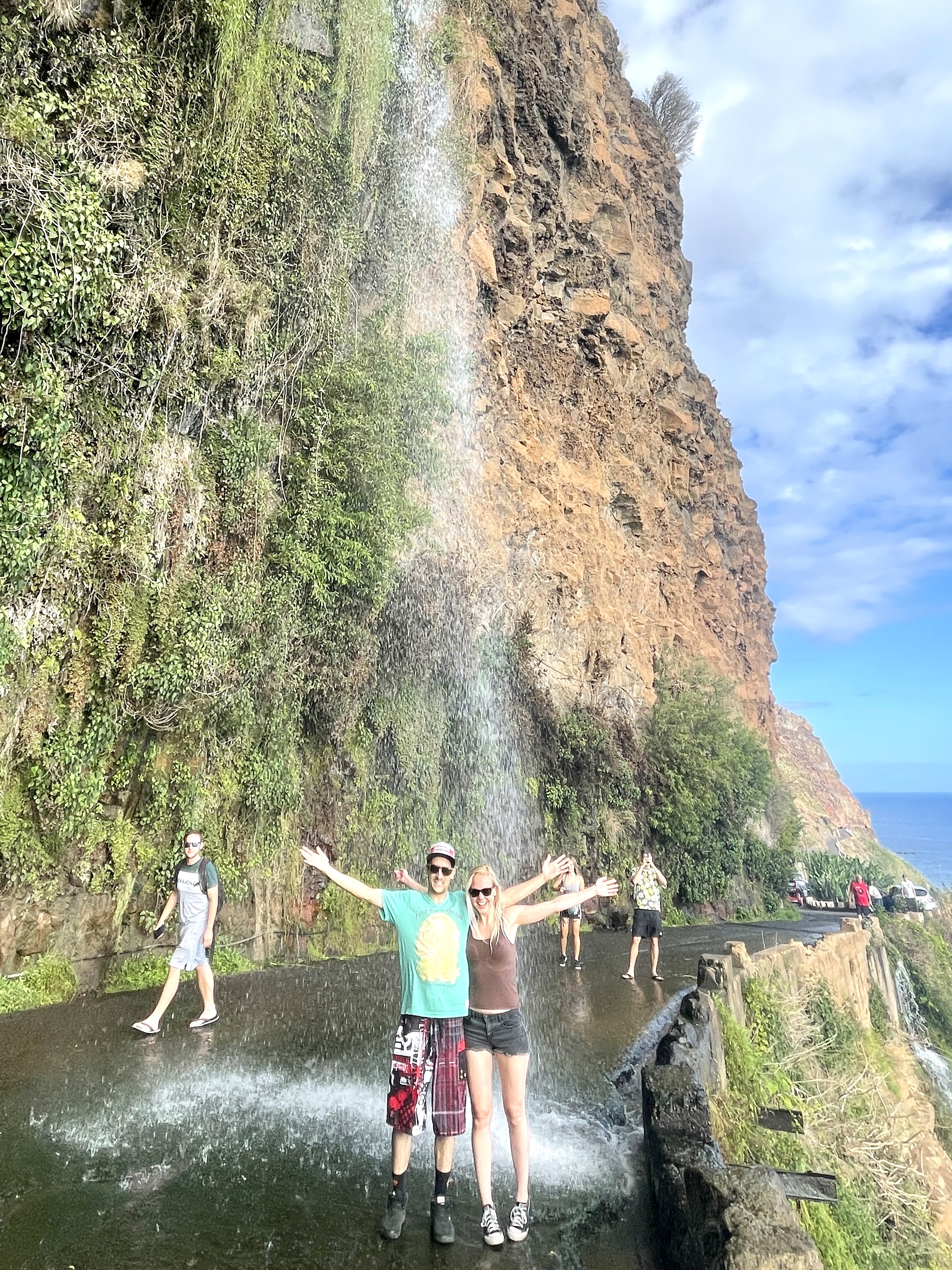 Our second stop was Ponta do Pargo. Is the most western part of the island, and this part is known for its large flat surface and beautiful green landscape everywhere around you. They named this village after they catch Pargo fish, a species that is plentiful in this area. There is also a lighthouse which is built on a steep hillside, 375 meters above sea level. Here you can take some time to calm your mind and enjoy the great view.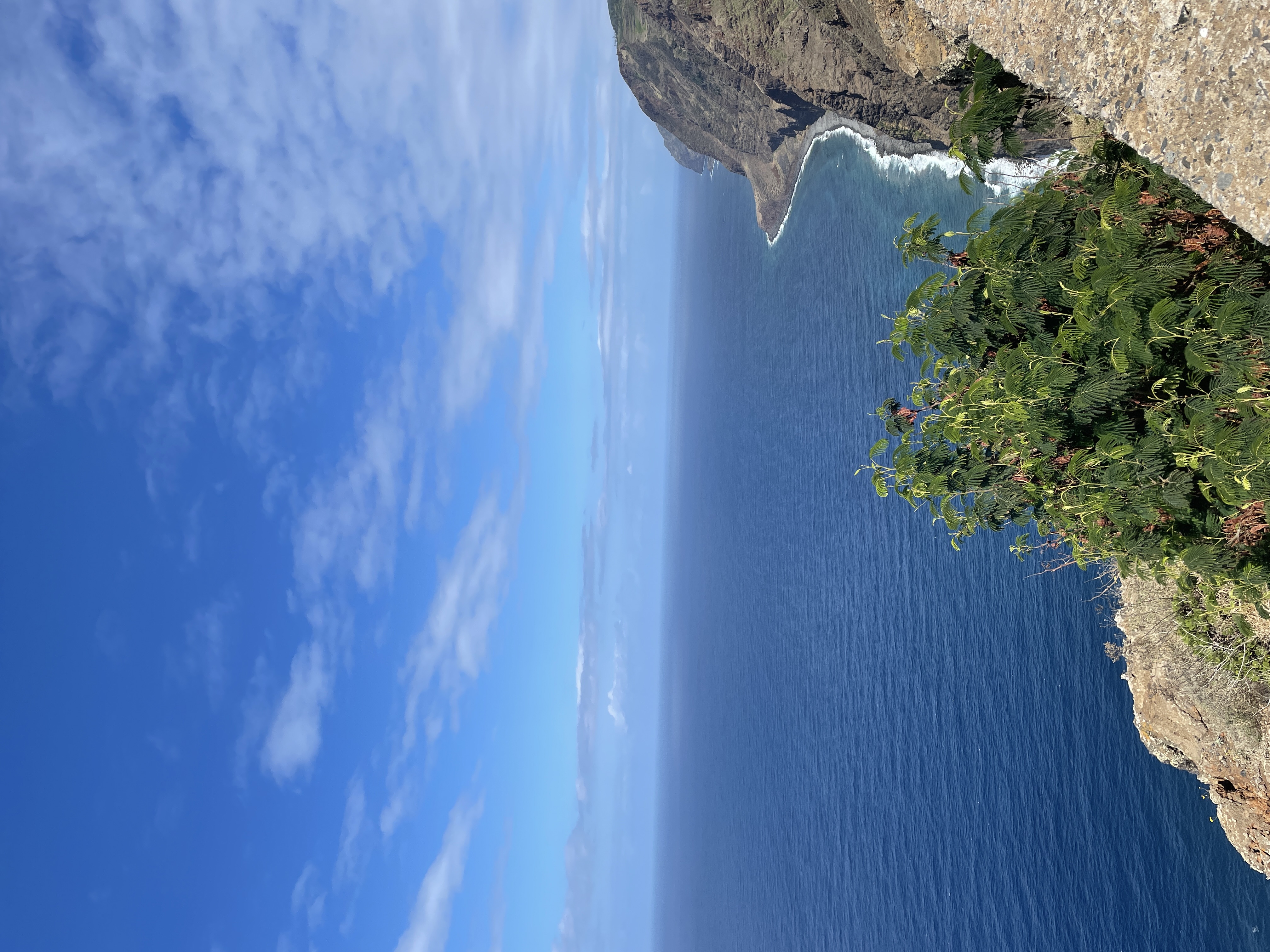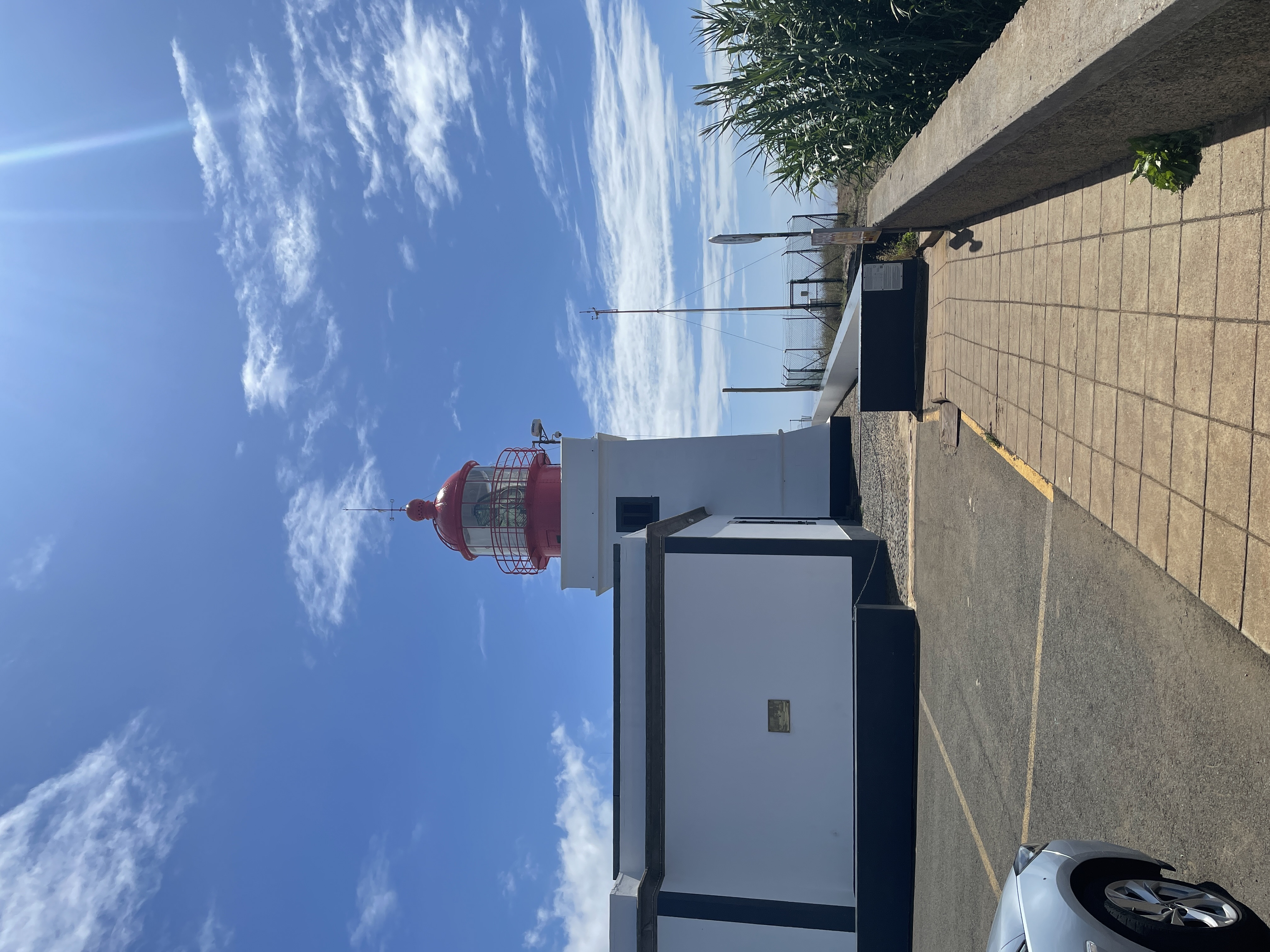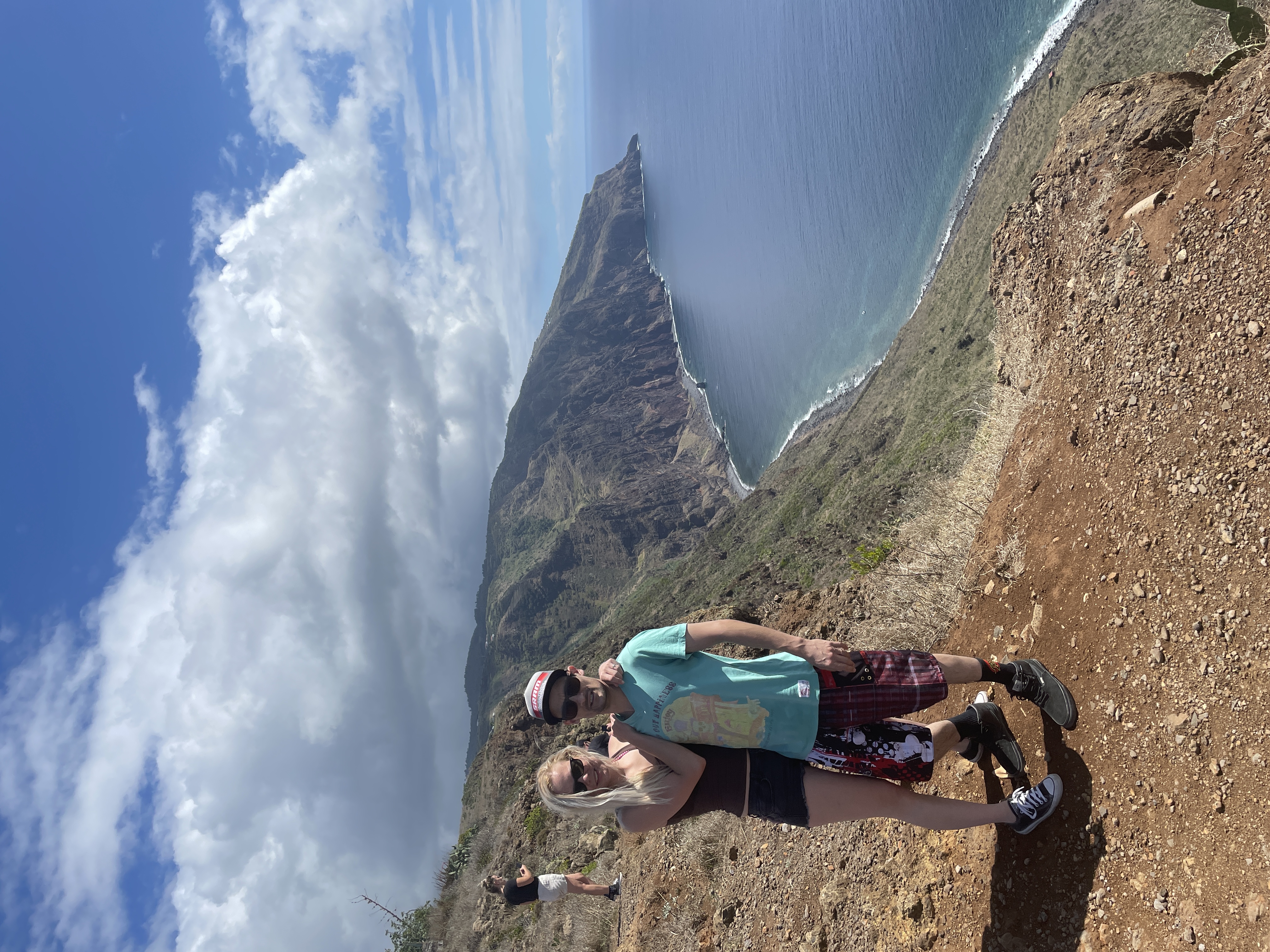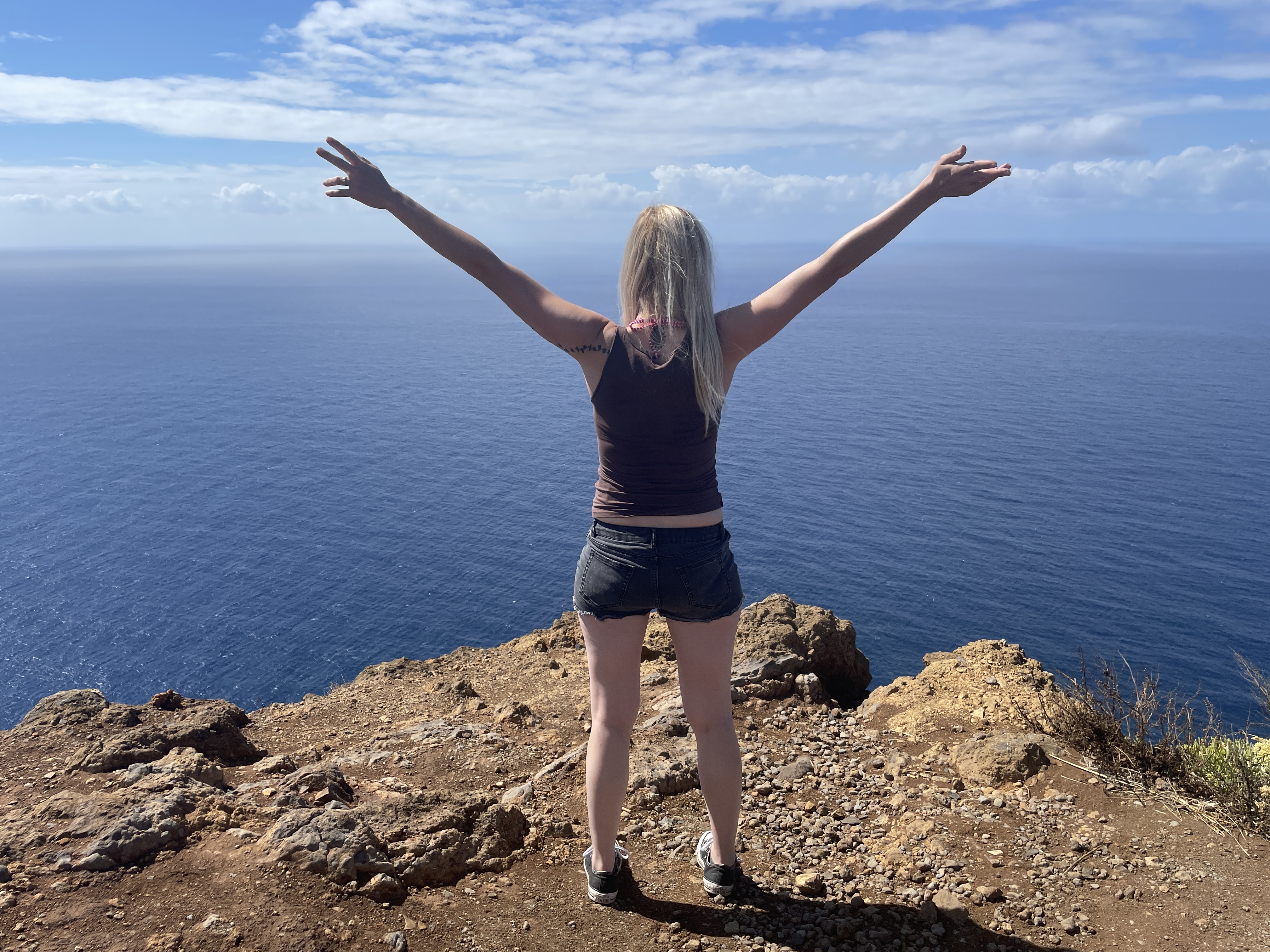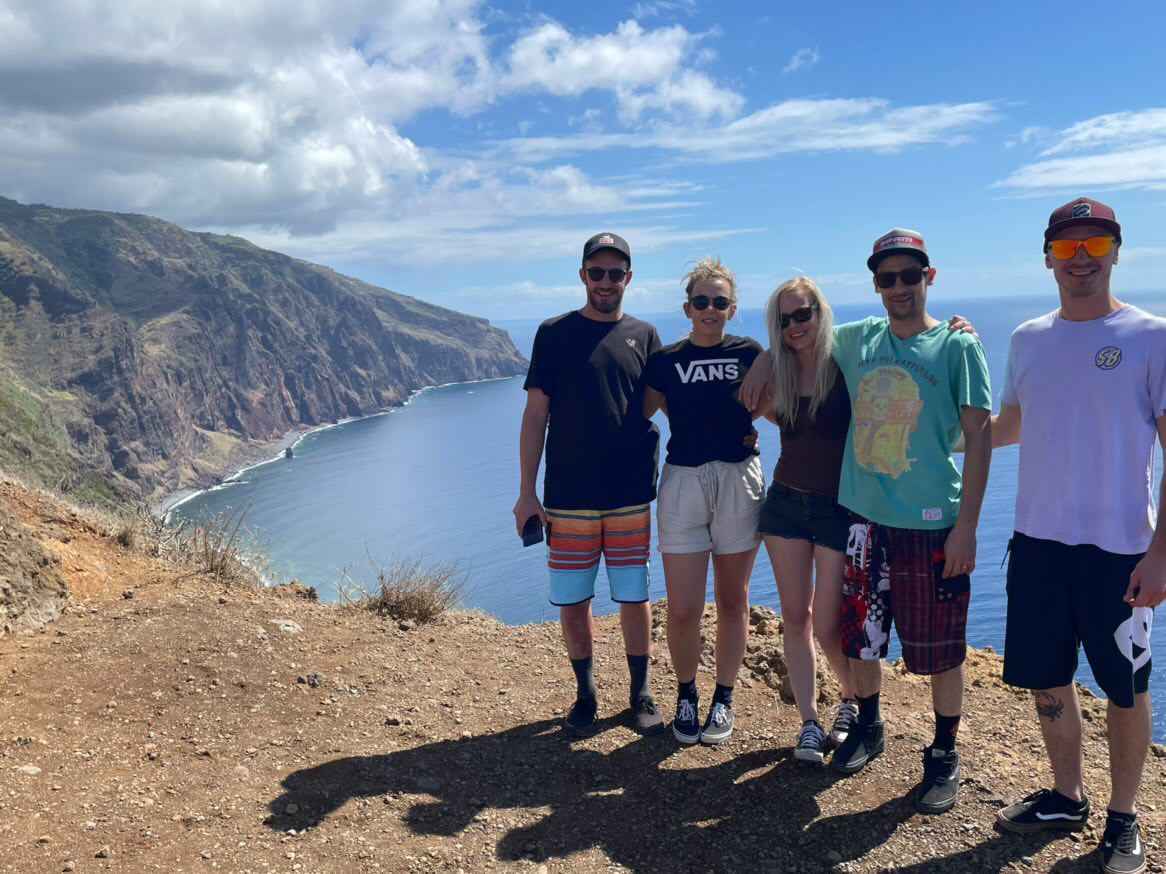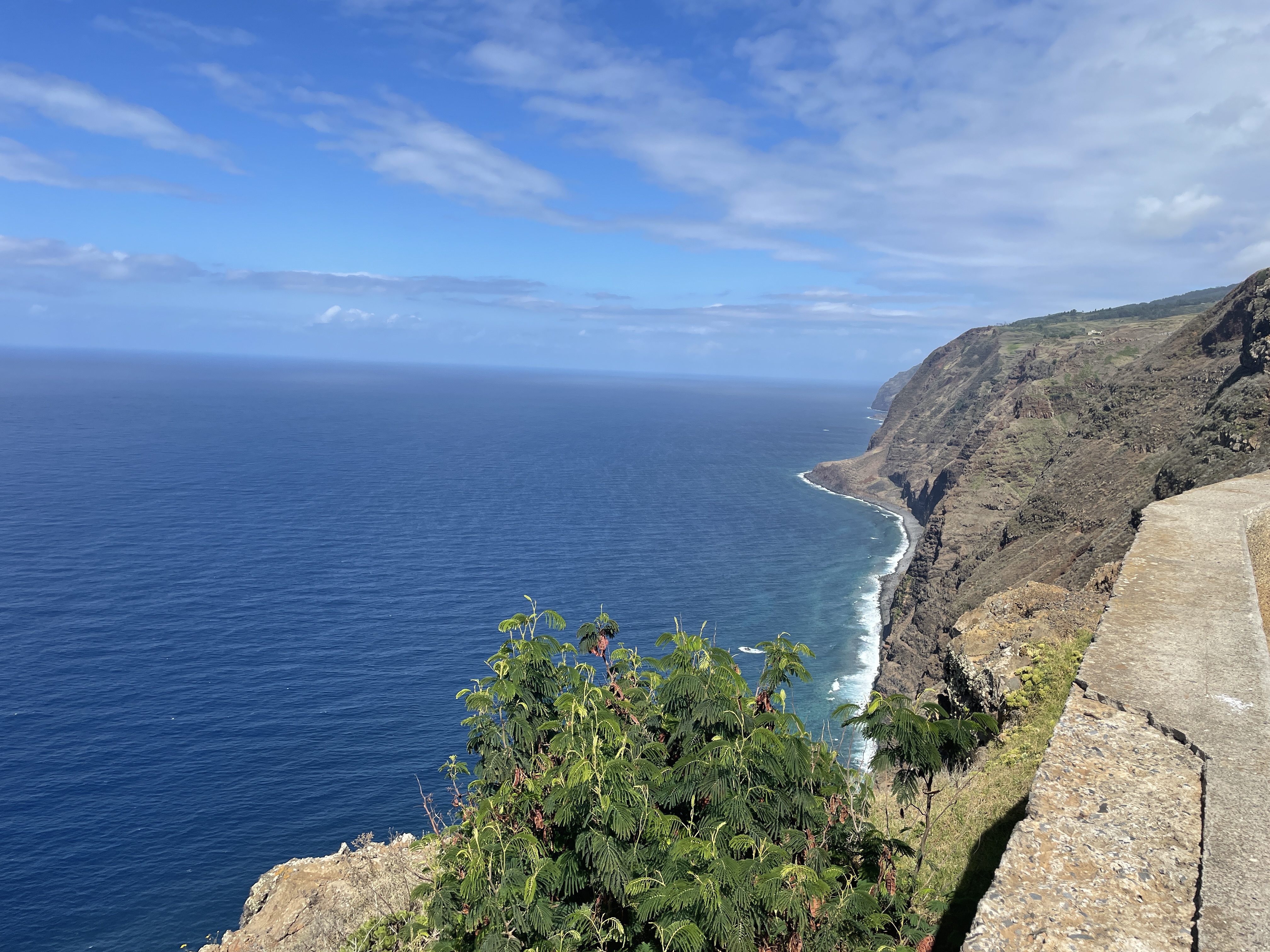 We had some time to also visit Cabo Girão. This is a high sea cliff located along the southern coast of the island. It lies at an elevation of 580 meters and is famous for its suspended glass platform. At first, it looks scary because you are so high and underneath you is only sea and rocks. But still, I stepped on the platform and enjoyed the view. We waited for the sunset here.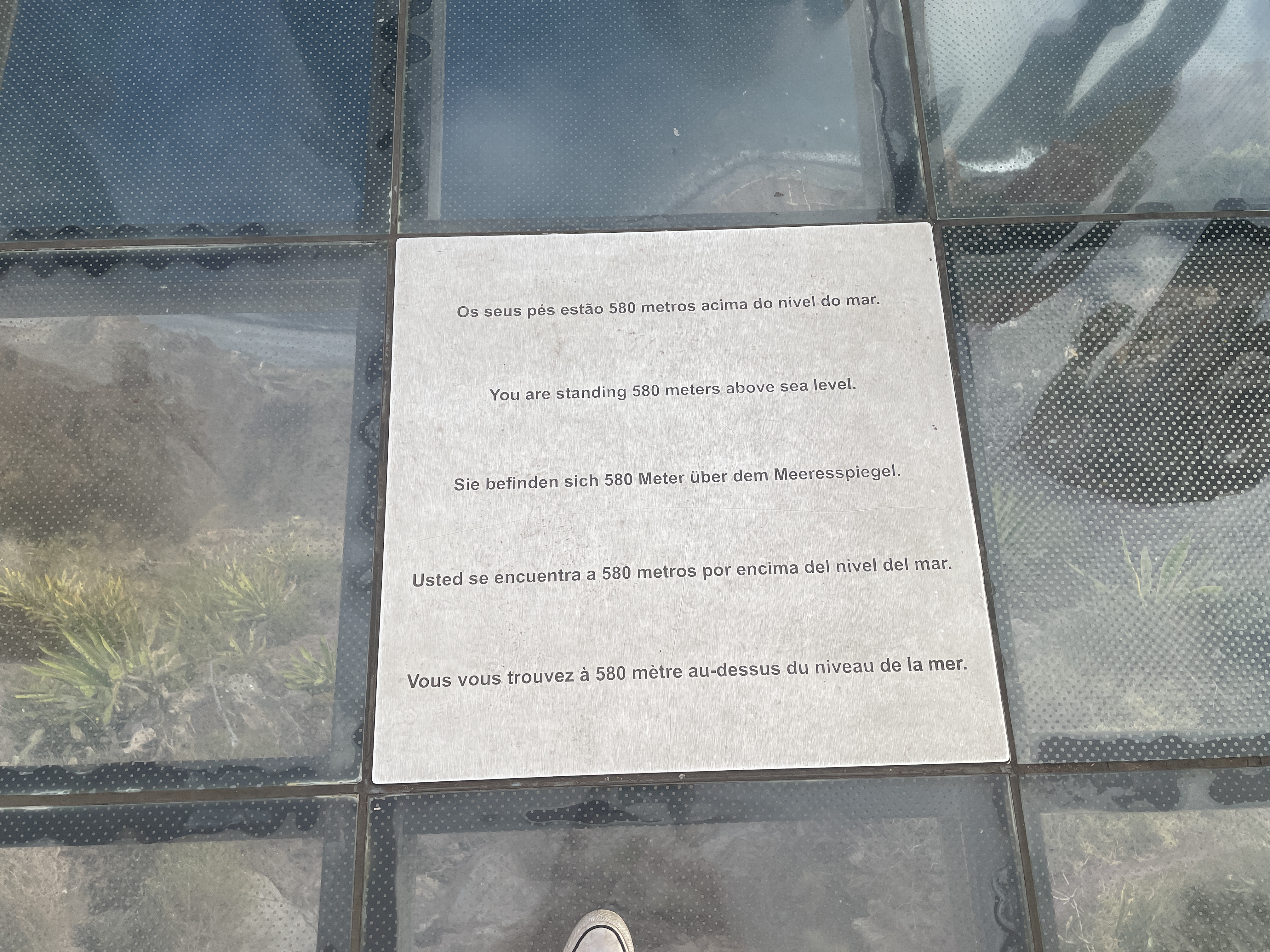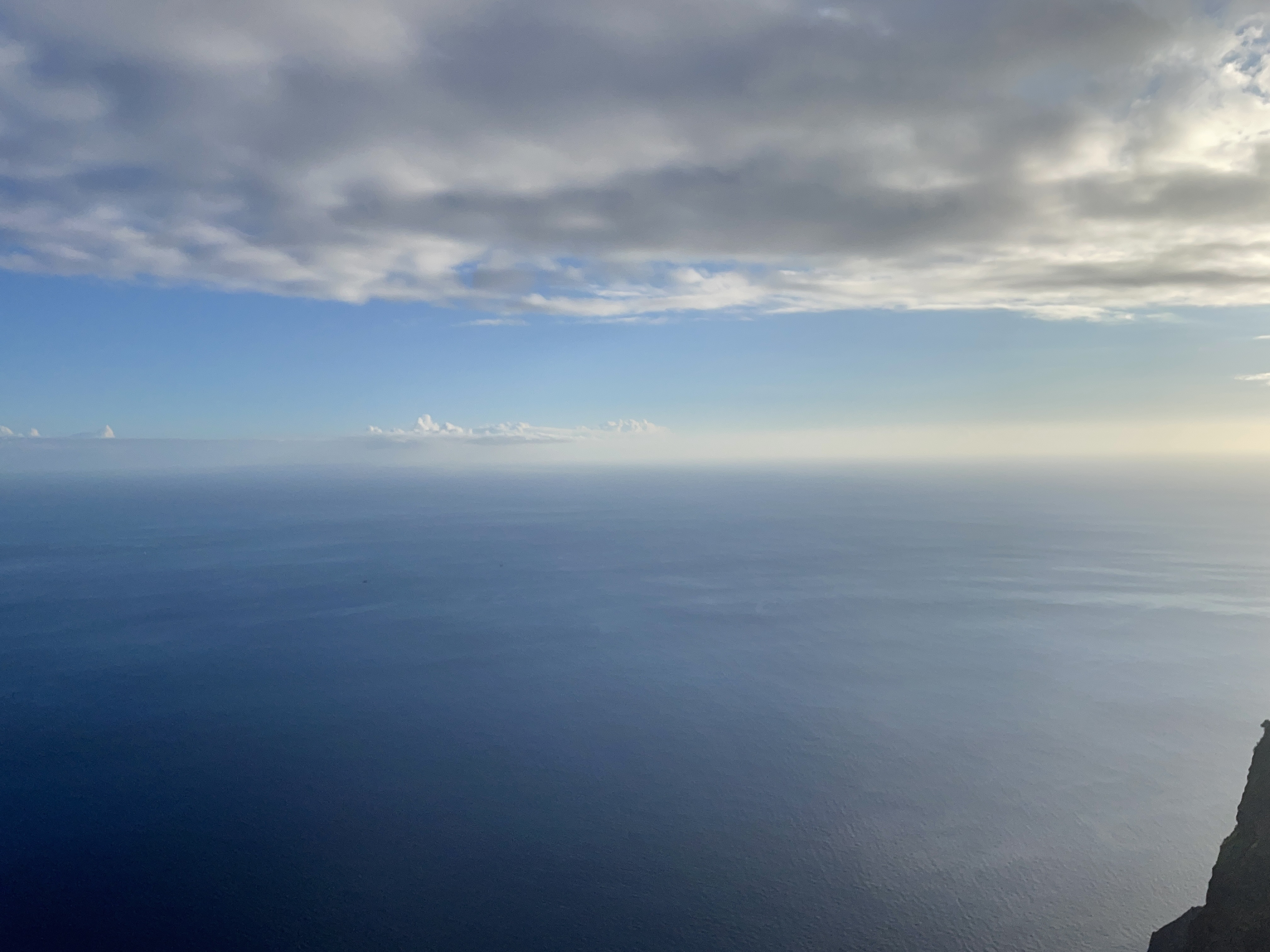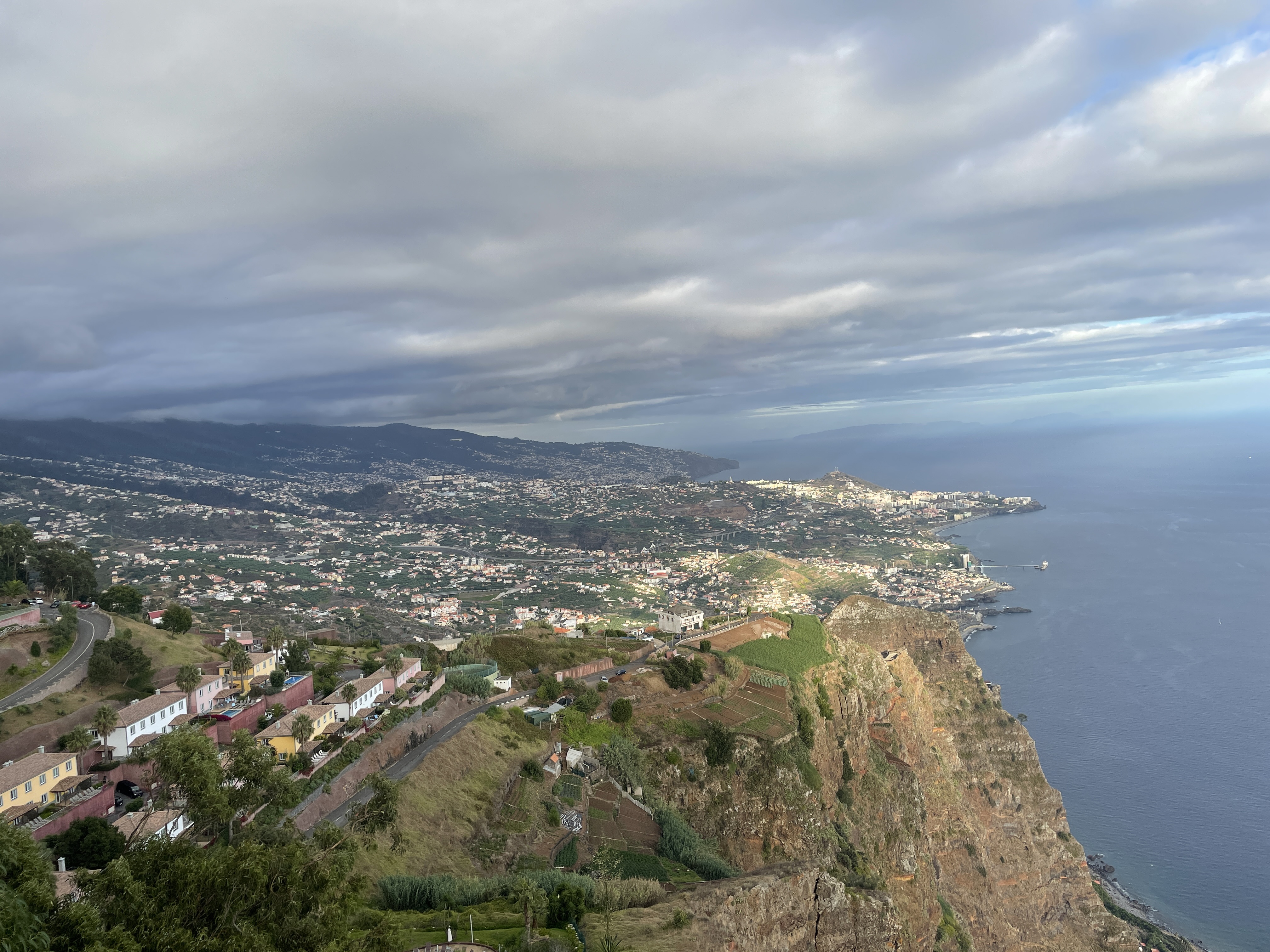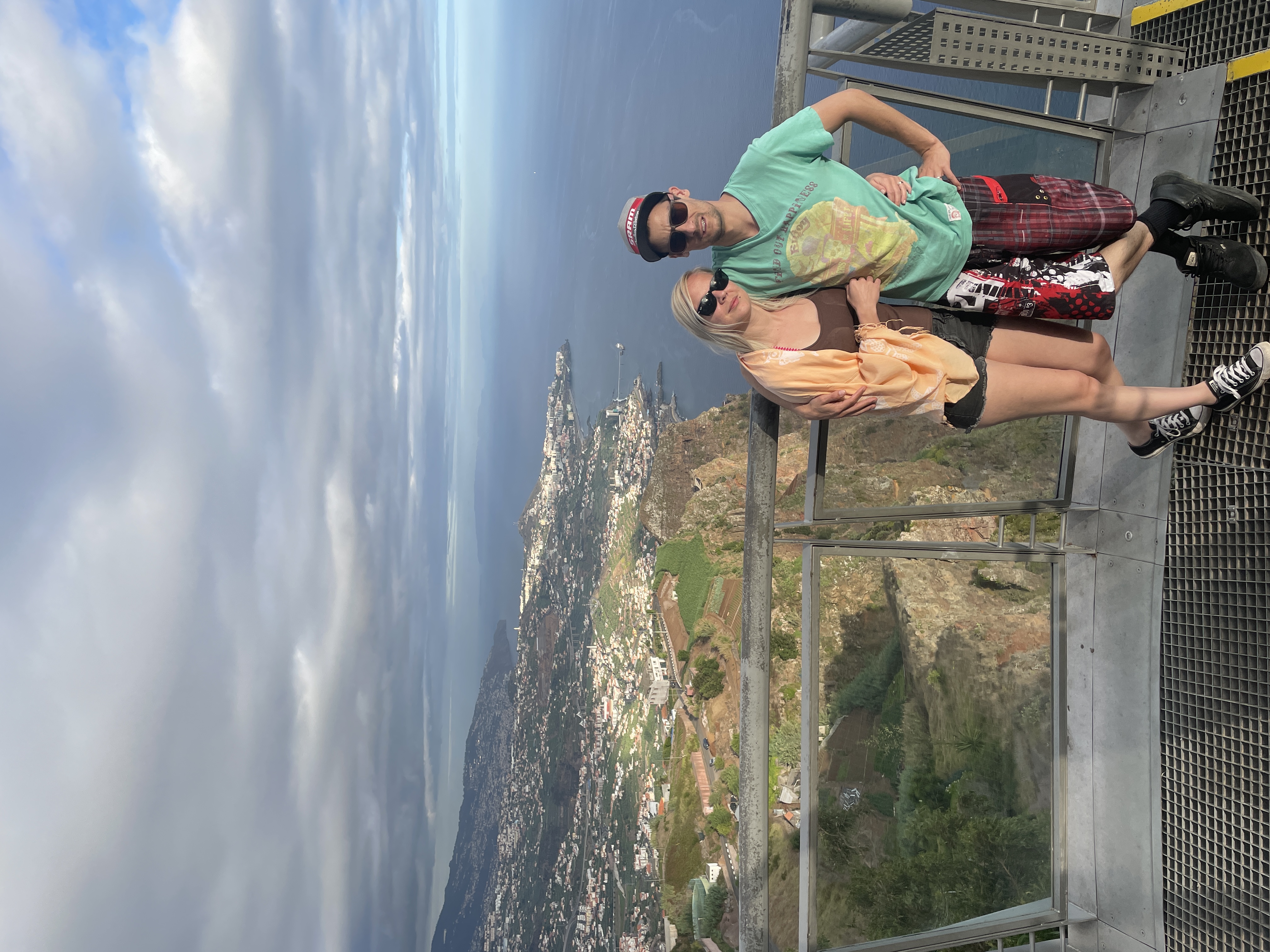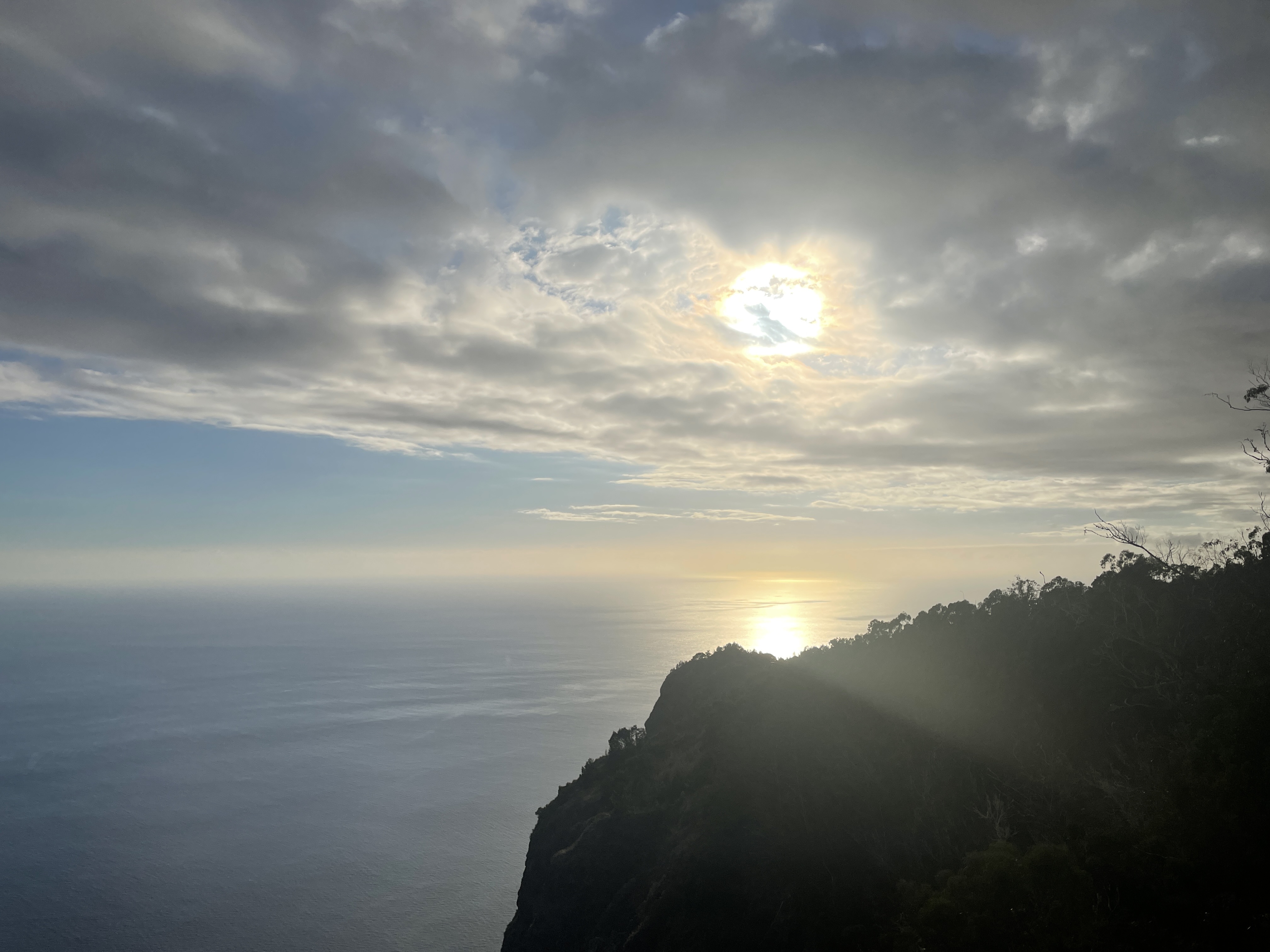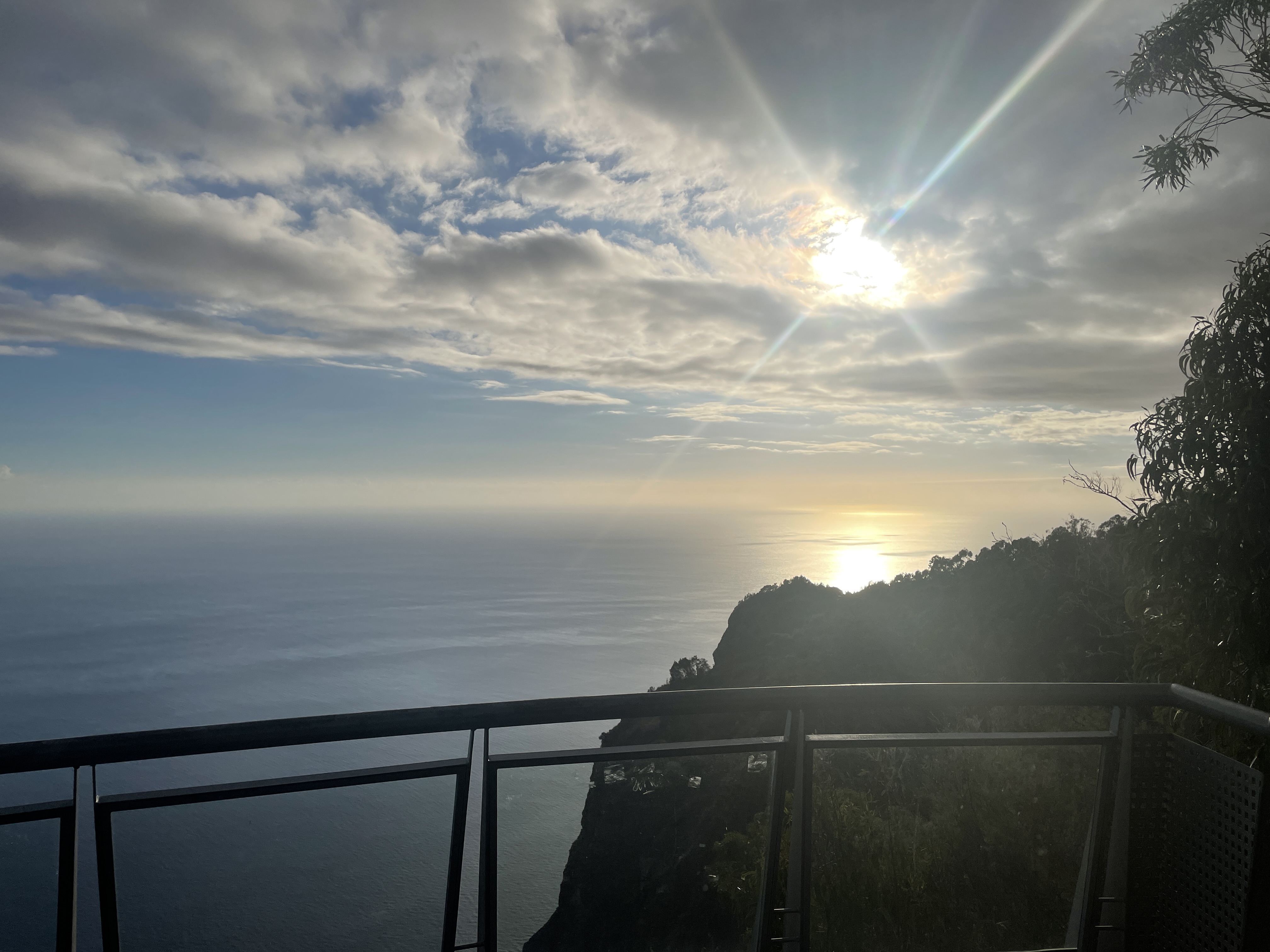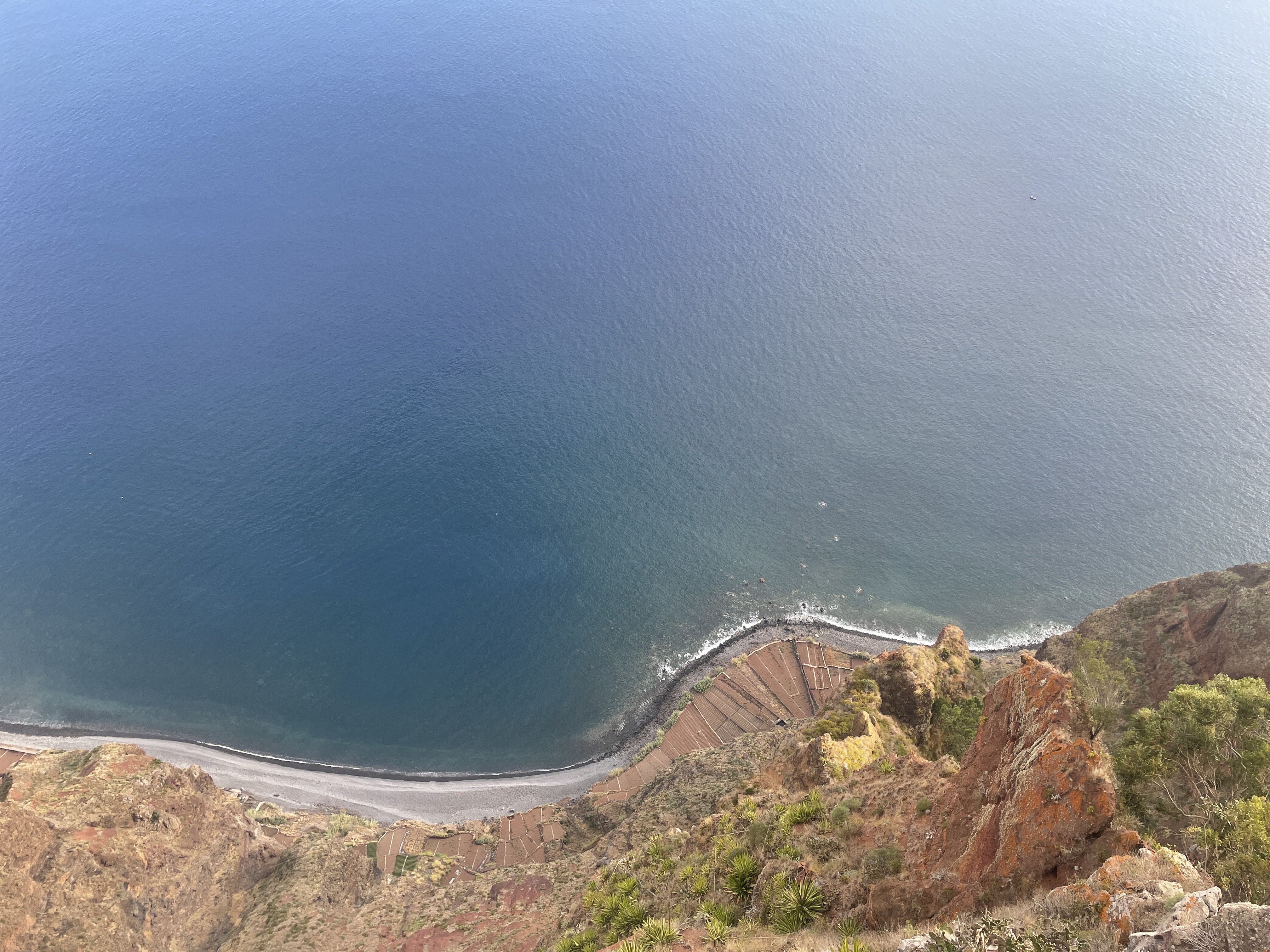 Then we went into town to drink sangria. This drink is really great. We ended the day with a walk along a beautiful street. I don't think either of us had the energy to continue so we headed home to bed.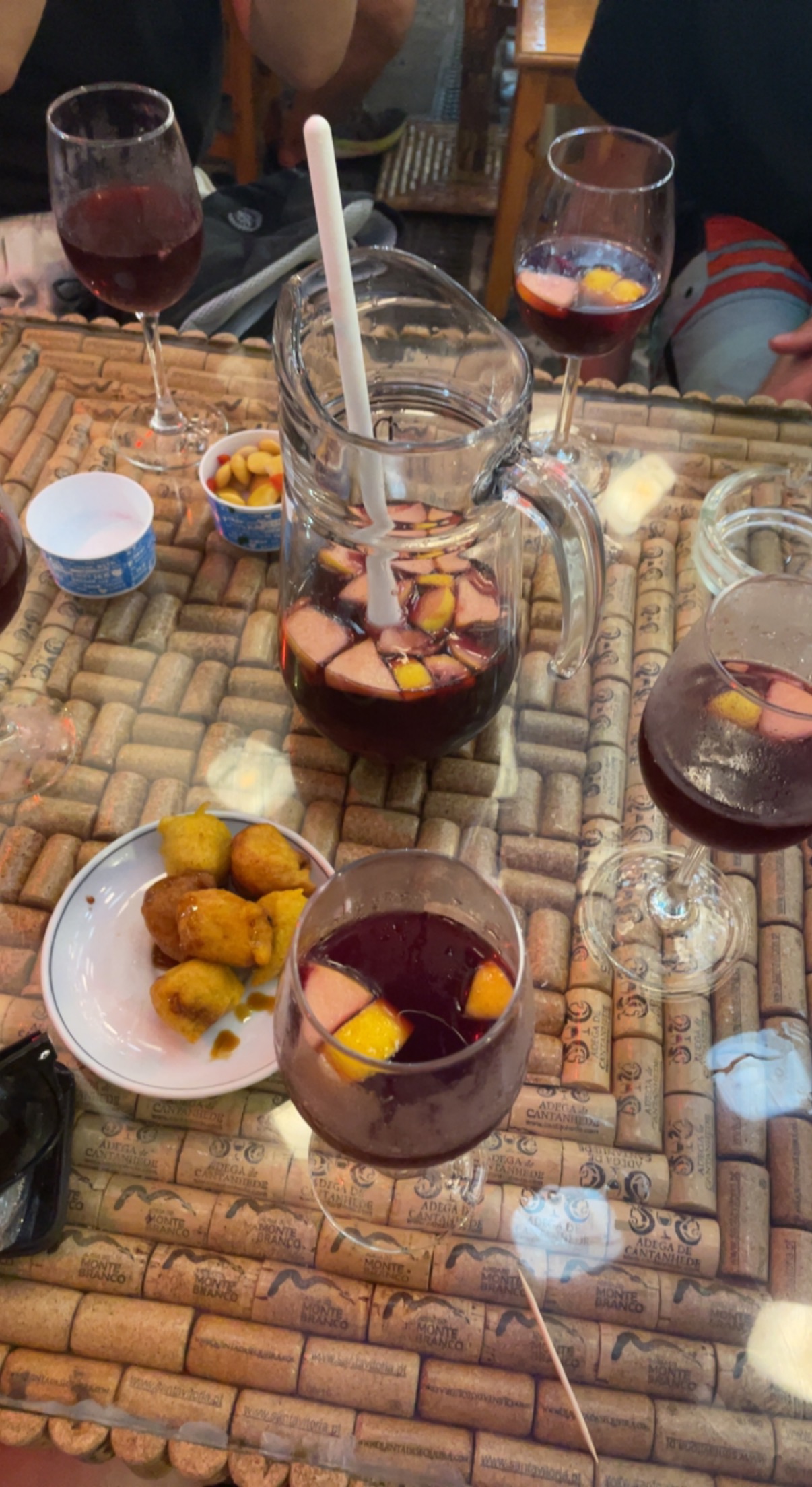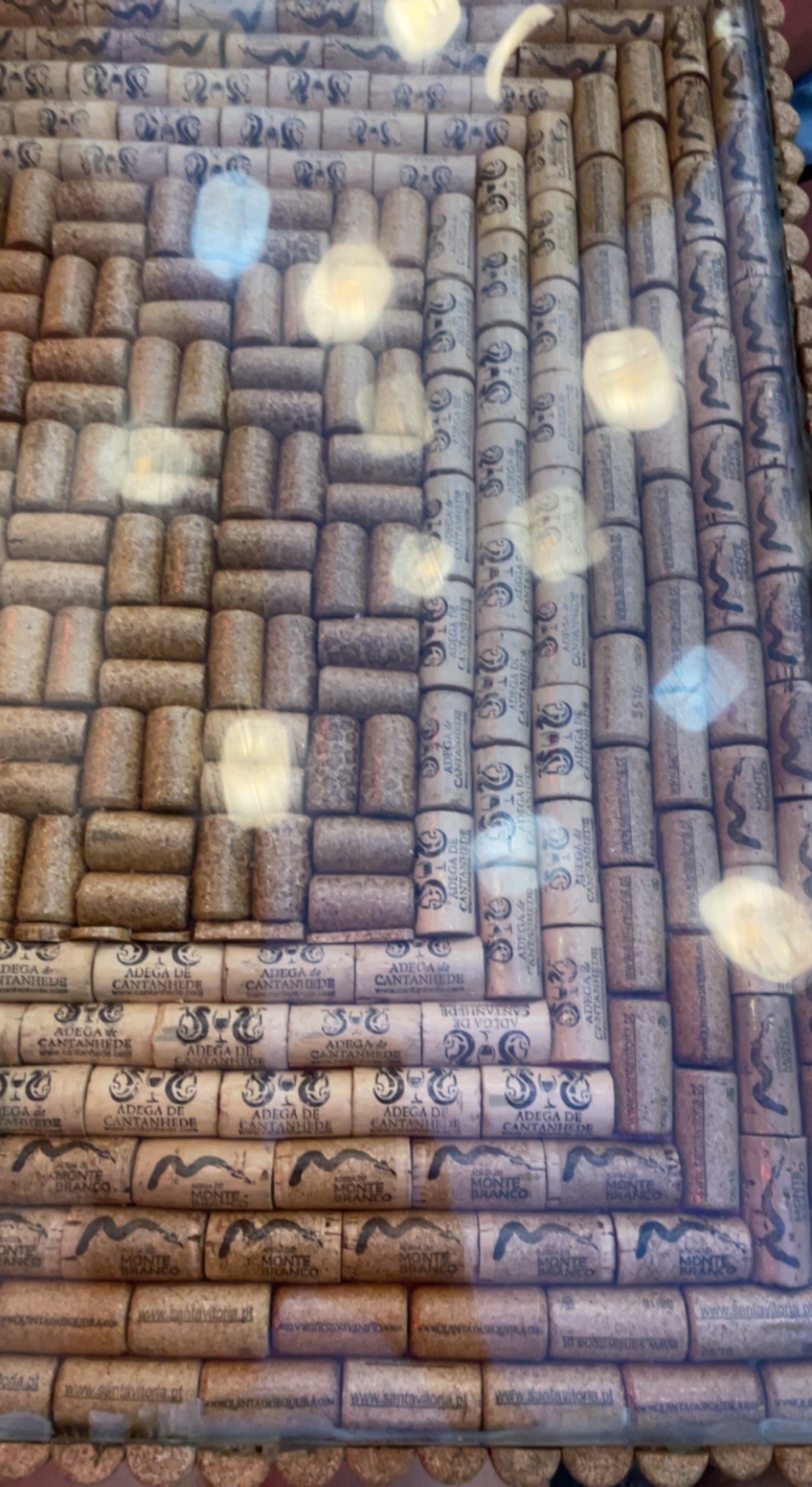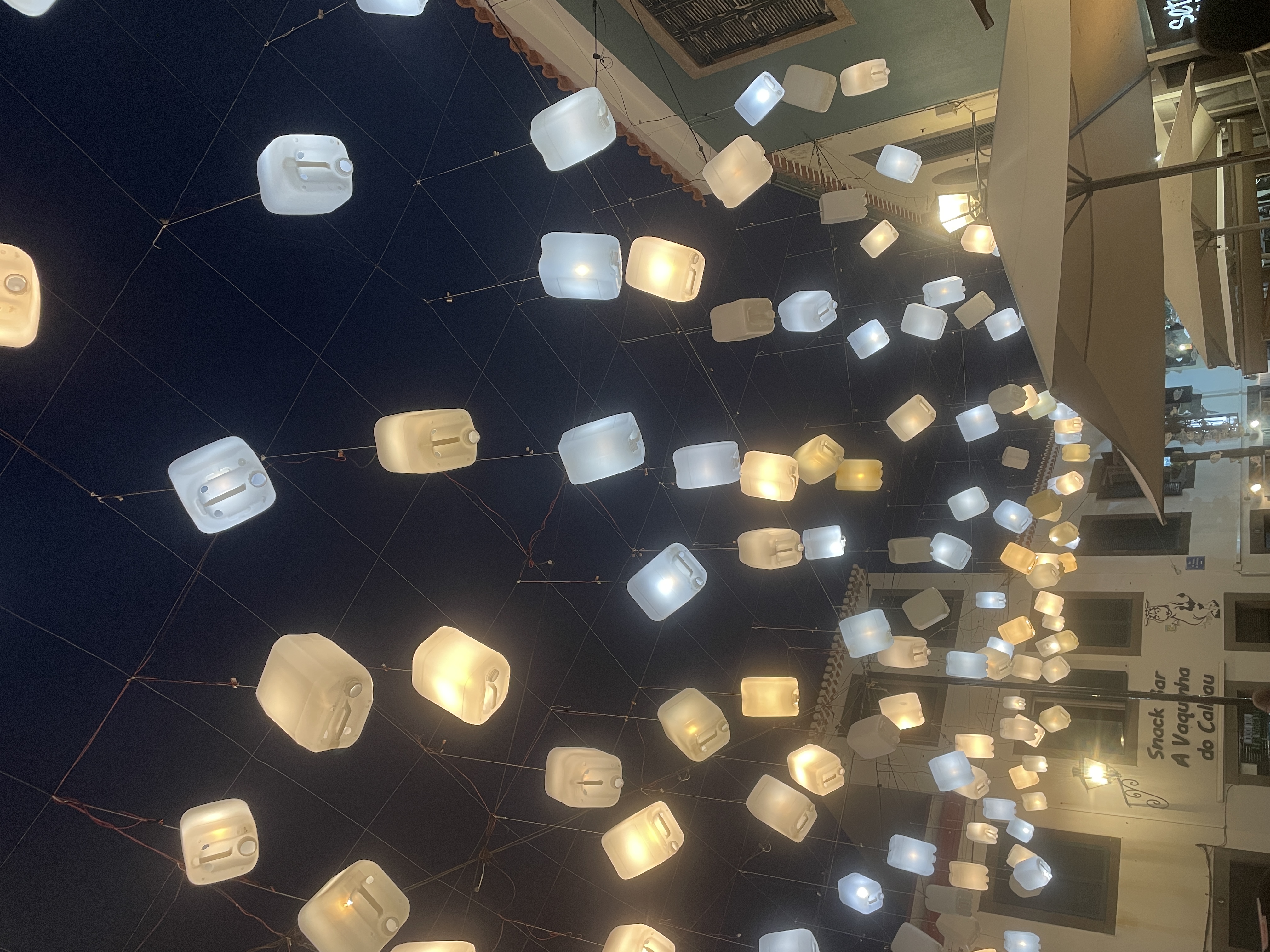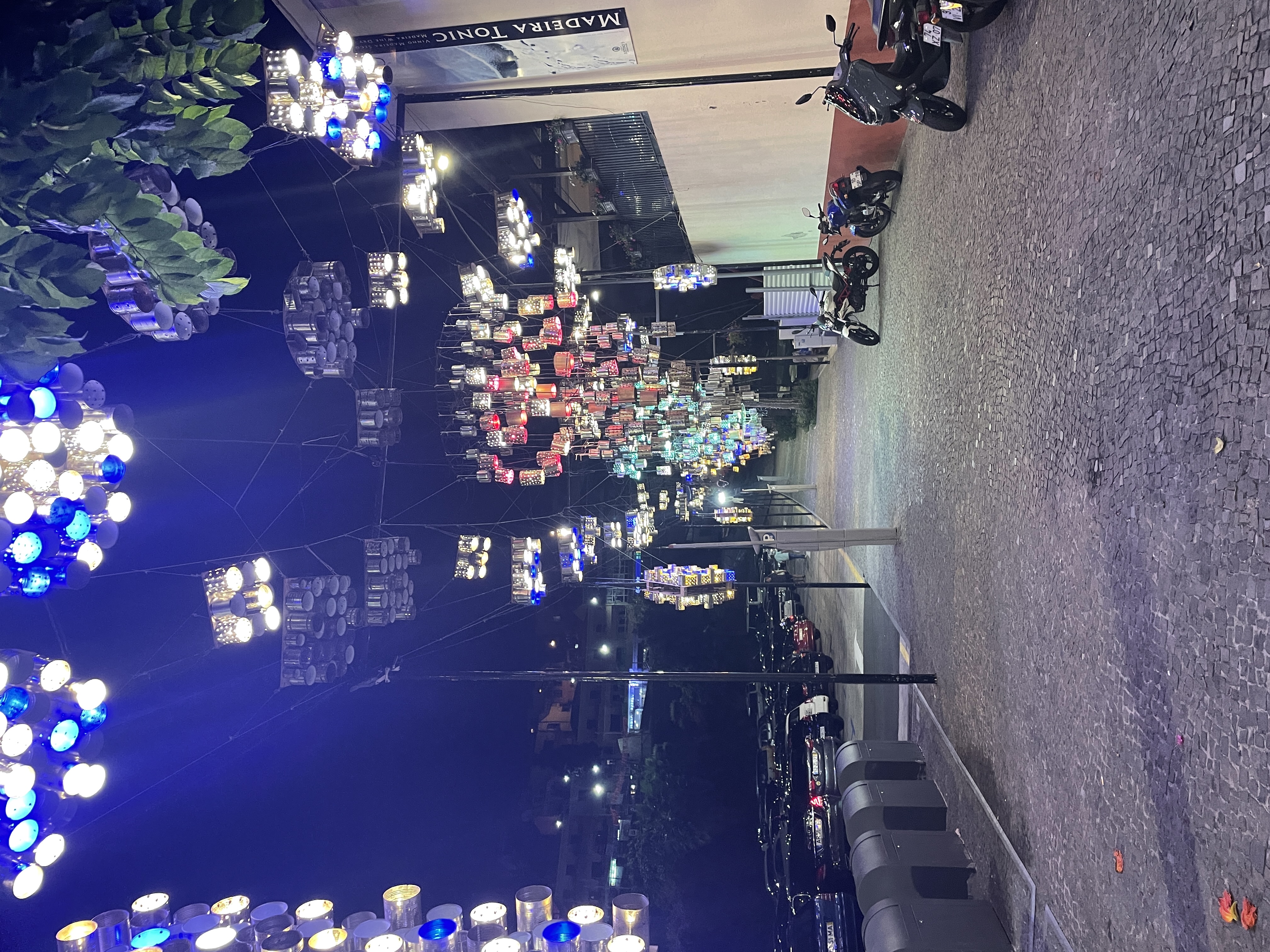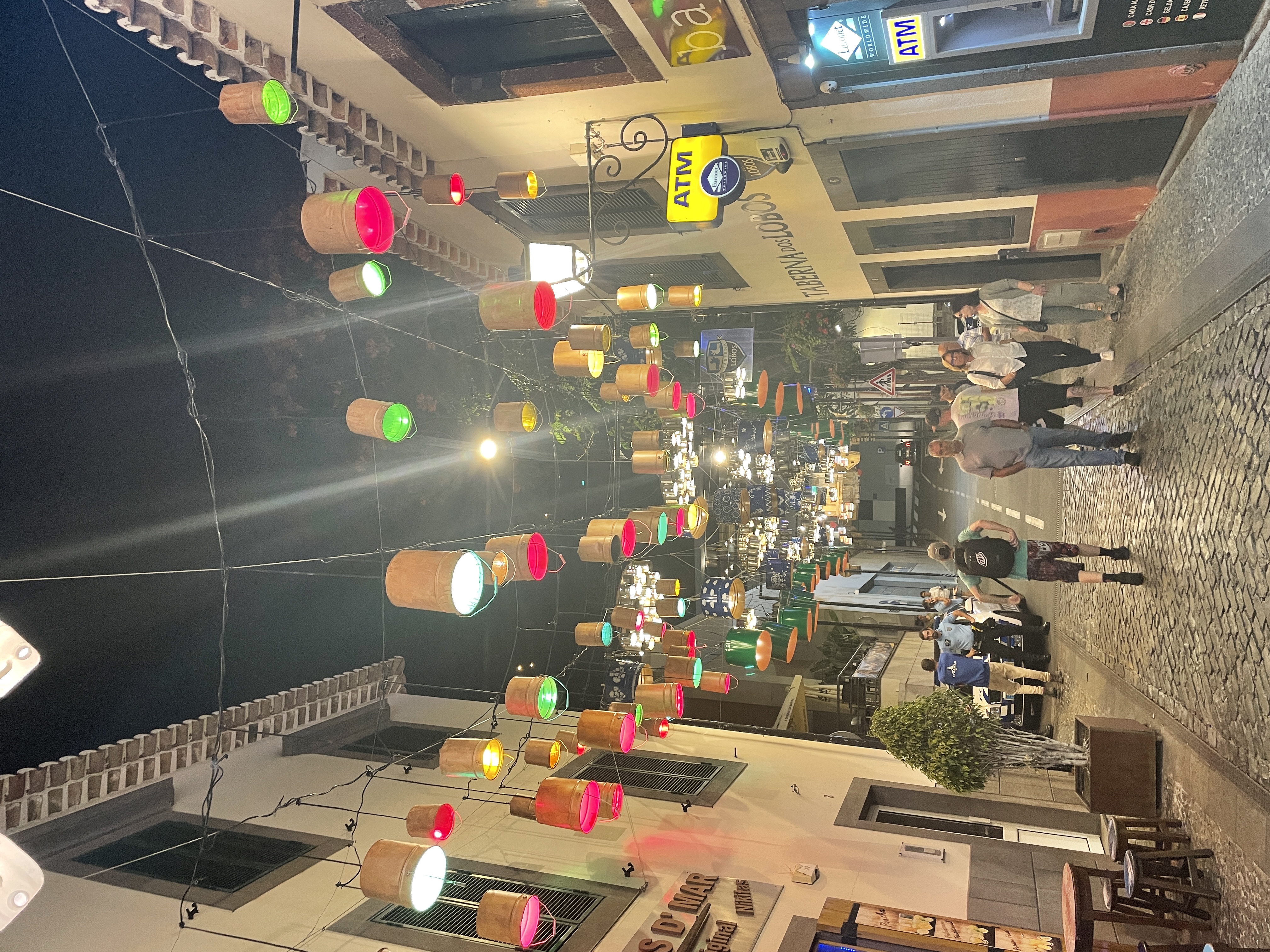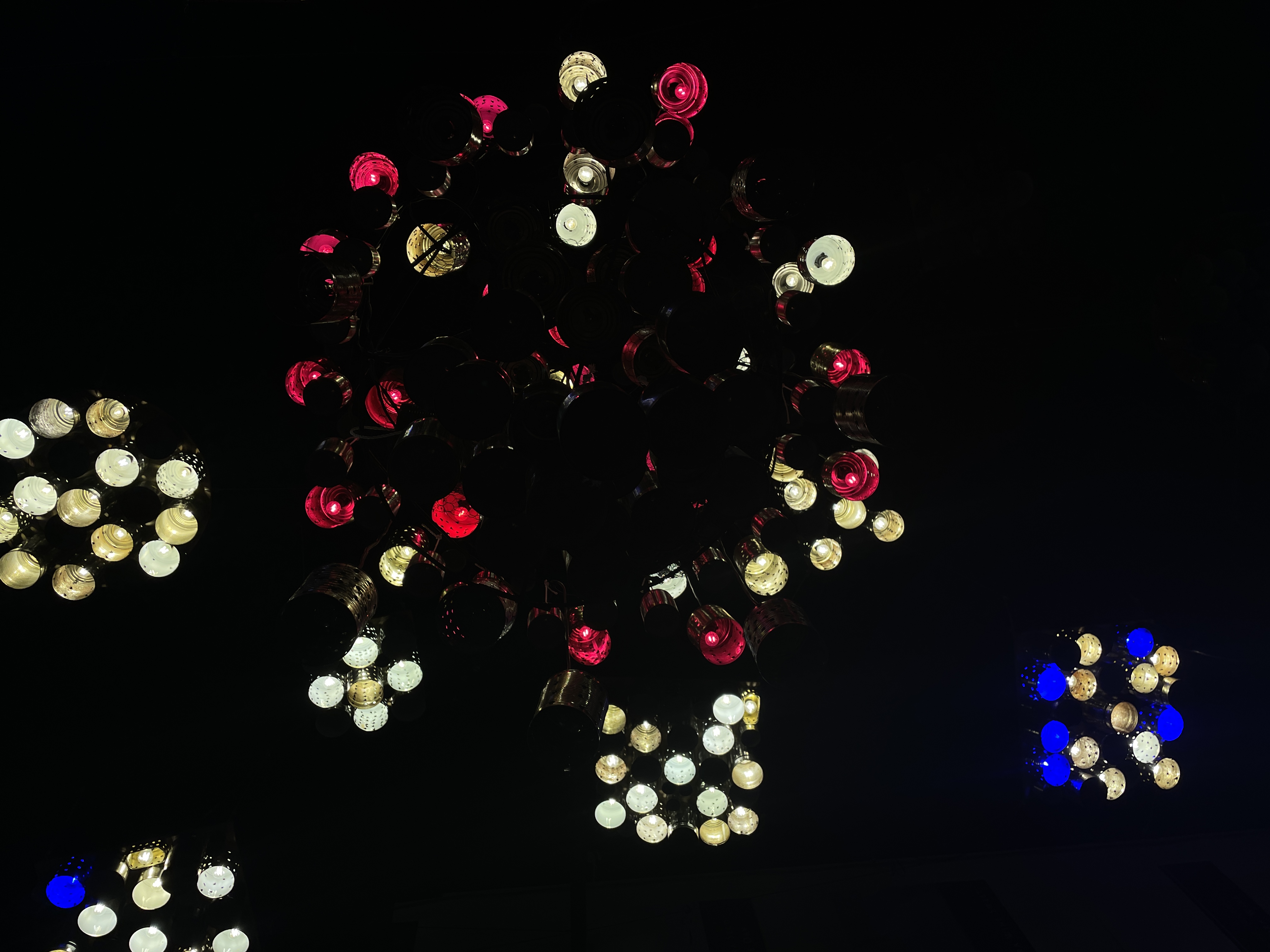 To be continued...
"Travel makes one modest, you see what a tiny place you occupy in the world." ~ Gustave Flaubert
With love, @tinabrezpike ❤️