Hi There..... Are you ready for another gift guide?
Let's hope so because I have some unique gifts for women lined up for you today. My male readers are probably thinking, what, another one for women. Where is the gift guide for men she promised us? 😲
No worries, it's coming, but I haven't had all the responses in so I had to start with the woman's gift guide. I hope to be publishing the male version this Wednesday if I get it done on time. 😉
Ah Wednesdays, remind me of my grandmothers. Every week after school, we would go to our grandmothers. One week to the one on my dad's side and the other week to the one on my mom's side. It was always fun. Nope, I'm not being cynical this time 😃
At my grandmother on my dad's side, we would often meet up with our niece, who lived nearby and was about the same age as we were. If the weather was nice, we often played hopscotch on the sidewalk. Otherwise, we would play inside, making houses with blocks or play with the matchbox cars from our nephews. 😀
At my grandmother on my mom's side, we would always get something special for lunch, like fresh strawberries or pickled herring with onion, mayo, and tomatoes. She had a small backyard where we could play. We would play with balloons or the jokari or basketball. Whatever we could think of. 😍
V-Neck High-Low Chiffon Evening Party Dress $54.99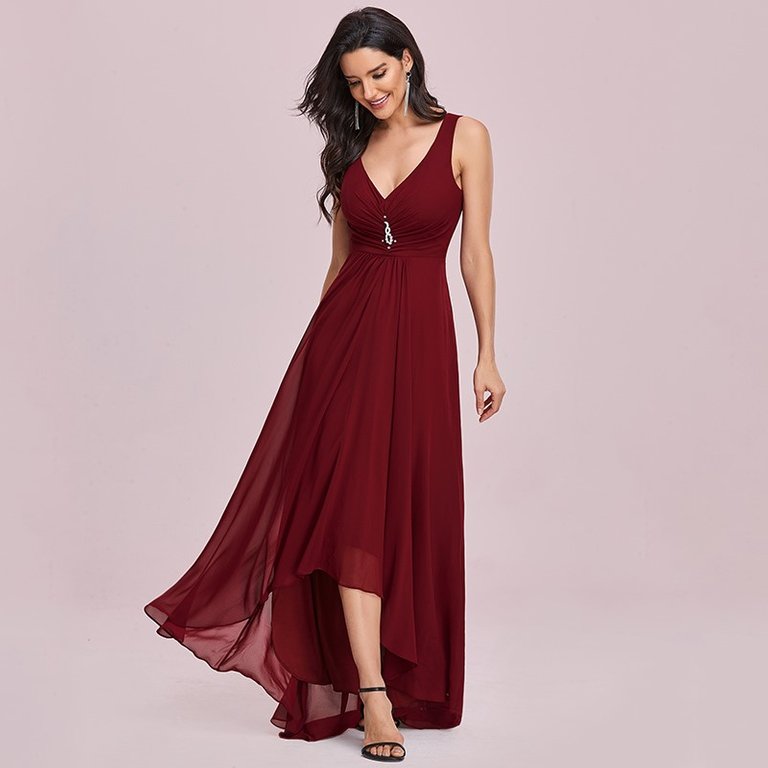 https://www.ever-pretty.com/collections/evening-dresses-gowns/products/v-neck-high-low-evening-dress-ep09983-1
Beautiful Dresses For Every Occasion
From prom to homecoming, weddings, cocktails to evening parties and everything between!
Here at Ever-Pretty, we want every woman to look and feel her absolute best – especially for memorable moments and events.
Celebrate a milestone or your next grand occasion with a dress that's as gorgeous and unique as you. Finding a beautiful gown, bridesmaid dress, or cocktail hour look should fit your budget and your taste. That's why we have such an amazing selection of affordable, on-trend styles – so you can look stunning without breaking the bank.
Whether you're outfitting your bridal party or styling yourself for a glamorous night out, choose Ever-Pretty for gorgeous, high-quality choices at wallet-friendly prices. Let us help you build the look you've always wanted. From prom to weddings and everything in between, we know you'll find the perfect look for any occasion in our collection, only at Ever-Pretty.
A true customer favorite, this evening dress features a beautiful deep v neckline and long high low silhouette which allows you to walk and dance all night long without tripping over your hem. This high-low evening party dress is very comfortable to wear, and the flowing skirt makes it perfect for any formal occasion. Perfect for evening parties, cocktails, prom, homecoming, graduation, weddings, and any other formal affair!
Date Custom Acrylic Box Bag $99.00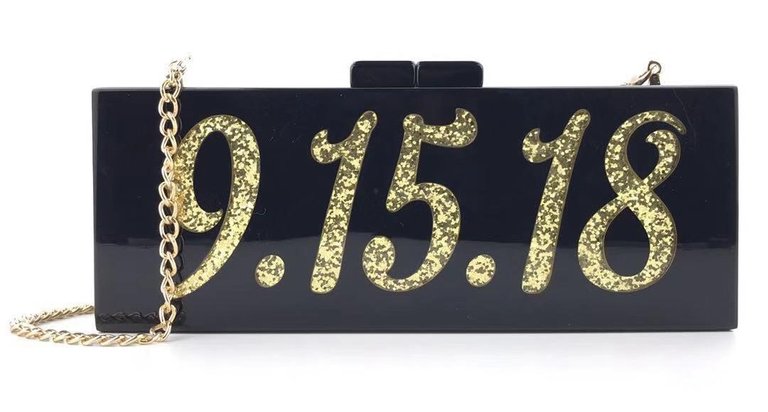 https://raeoflightcustom.com/collections/new-arrivals/products/date-custom-acrylic-box-bag
Rae of Light is an affordable and customizable accessories company. Most of our products are under $100, making it the perfect gift for all occasions.
Rae of Light gives customers the opportunity to create and customize a handbag or accessory by selecting from a variety of colors, fonts, clasps, and shapes. Whether you want to buy a purse for a wedding, birthday gift, Mother's day, or for an everyday look - Rae of Light has plenty of options for everyone!
At Rae Of Light, we turn your handbag visions into reality. The inspiration for this reasonably priced, personalized handbag line came about when founder Teddi Rae was searching for a gift for her bridesmaids. She wanted something that was unique and useful, but couldn't find any budget-friendly options.
Having worked in retail for over 10 years, Teddi set out to develop a line of affordable, customizable handbags. Rae of Light is the perfect gift for all occasions. Customers can create the handbag of their dreams by selecting from a variety of colors, fonts, clasps, and shapes.
Spread a "Rae of Light" by gifting a customizable clutch. Our Customizable rectangular clutch is the perfect gift for any occasion at an affordable price. Wear this on a dinner date or out with friends- dress it up or down! Made of acrylic and features an interior mirror + detachable chain.
Material: Acrylic
Size: 9.65 X 1.75 X 3.75"
Royal Wrap $25.00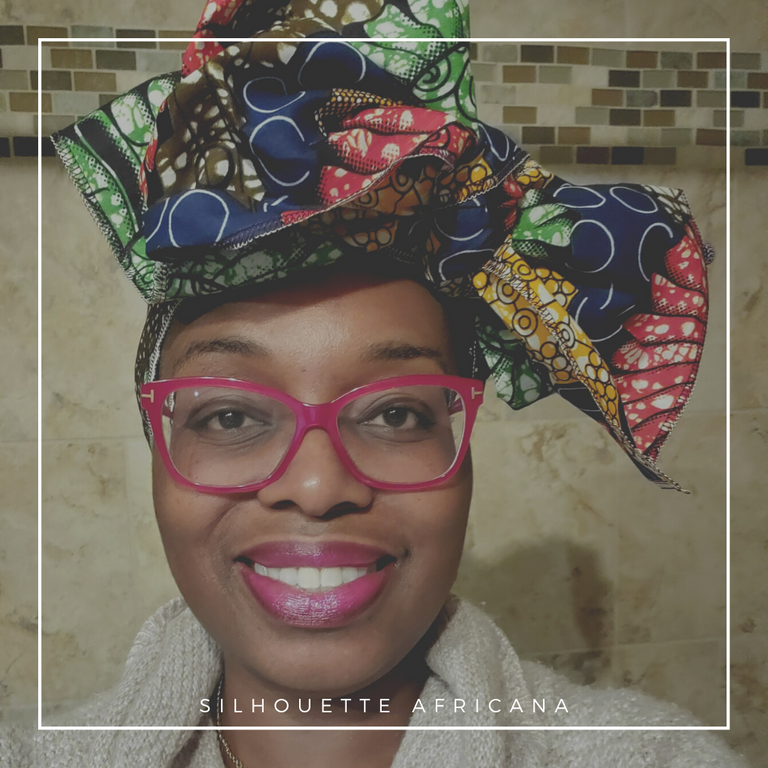 https://www.silhouetteafricana.com/product-page/royal-wrap
BIPOC is a woman-owned small business. We inspire women to embrace couture Africana and express themselves using African Prints. Our goal is to help busy women feel gorgeous by accessorizing their outfits with African Print Accessories and fabric.
Express your unique style with the Royal Headwrap. Made from African Prints, this headwrap can be used to celebrate African heritage, add meaning to your outfit, or add a standout accessory to make your outfit pop.
Headwraps are approximately 15 " (inches) by 70" (inches). These are our XXL headwraps.
PINK BOHO STYLE KIMONO $58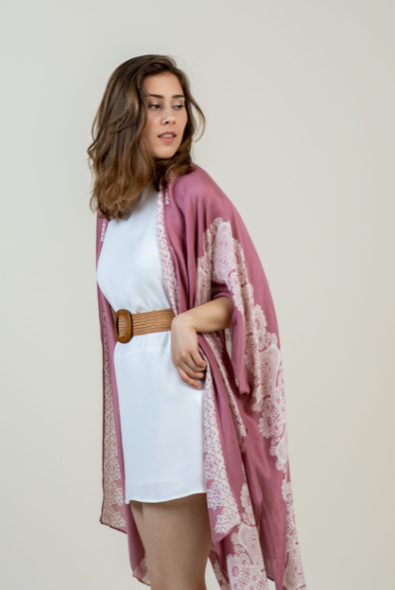 https://oliandgaby.com/collections/new-arrivals/products/pink-boho-style-kimono
Oli and Gaby may have launched in 2020, but the essence of the company started in Montreal decades ago. With over 30 years of experience in designing and manufacturing fashion accessories, we learned to be on top of every emerging fashion trend and create quality items that people love to wear.
Oli & Gaby believes in helping women elevate their look and elevate themselves. We want to empower women of different spiritual beliefs, sizes, colors, and social backgrounds to be the best they can be.
We strive to adopt ethical business practices across our company in order to minimize our environmental impact and preserve the future of our planet. This isn't a box to be checked off, it's a culture we practice and a responsibility we embrace. We are a zero plastic company, and we are working hard to help the environment in any way we can.
Fashion can feel like an ever-moving target. But shouldn't it feel expressive and bring you joy? Clients often tell us how frustrating this is. You care about your style and you don't want to fall behind. But your life is busy, and you don't have spare time to keep up with trends, much less search through dozens of shops to find that perfect accessory to tie an outfit together. Our team of fashion stylists is here to help you along the way. Elevate your shopping experience by talking to our team of expert fashion stylists today.
This pink boho-style kimono is perfect for a casual day out. Wear it with a pair of jeans or on top of your bathing suit.
DETAILS
Pink and White
One Size
100 x 190 cm
Composed of 100% viscose
ANXIOUS AF HOODIE $40.00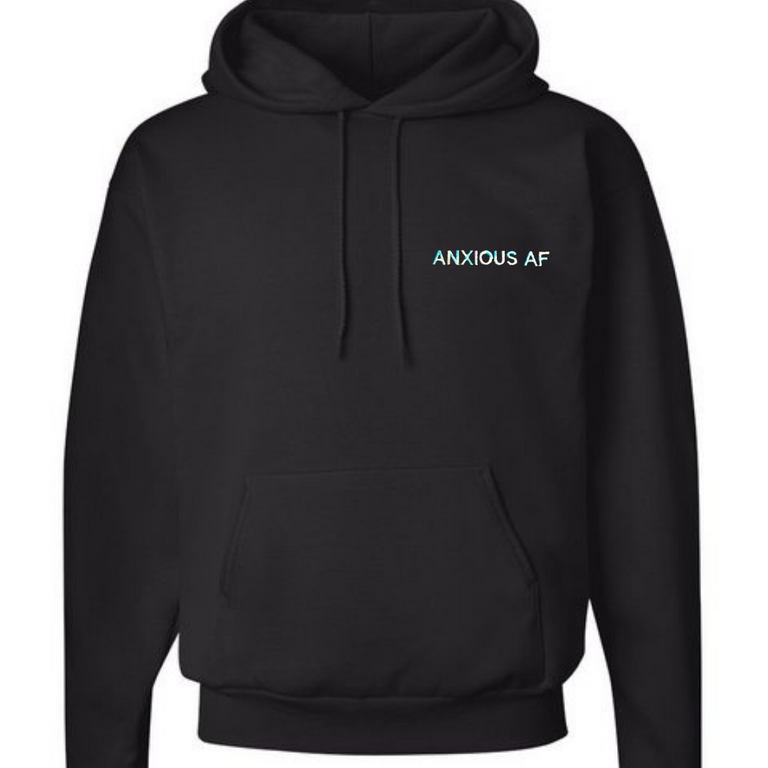 https://oysterdaze.com/collections/anxious-af-mhgn-collab/products/anxious-af-hoodie
Our name is Oysterdaze, and our brand is here to represent and support every community. We are a fashion brand that aims to raise awareness about mental health, de-stigmatize mental illness, and create coping tools for those who struggle. Our goal is to create fashion pieces that are ethically sourced and environmentally friendly.
Our mission is to help others see mental illness in a way that is normalized and to re-introduce the concept of mental health as something that we prioritize equally to physical health. We aim to do this by creating fashion collections that are demonstrative of our mission through both design, structure, and functionality. By wearing our clothing, our buyer becomes part of a movement- reminded to smile at strangers, spark conversations, believe in themselves, and work to de-stigmatize mental illness.
Let's normalize talking about how we're ANXIOUS AF
We partnered with MHGN to make a line that's just too relatable...
It's important to be open and express how we feel and it's okay to be ANXIOUS AF!
Heart-shaped leather coin wallet $35.00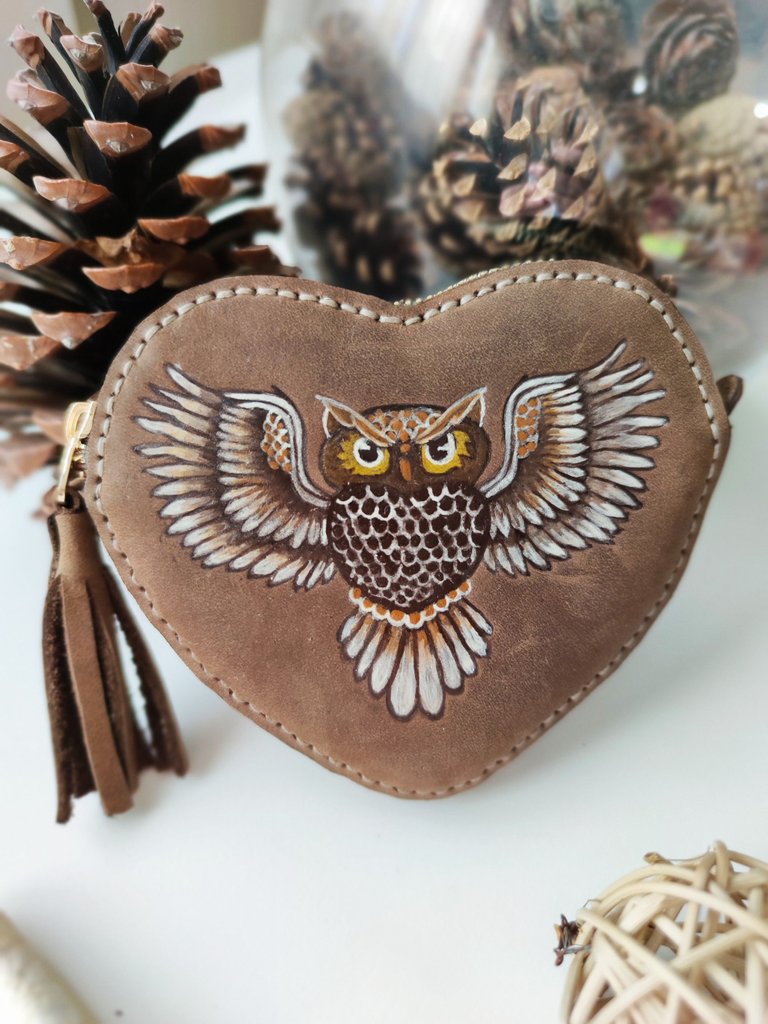 https://www.etsy.com/shop/HandmadeGiftForYou
Julia designs and creates in her little home studio in Istanbul. There are a lot of unique handmade purses and accessories in her shop.
All goods made by Julia with love! And she hopes customers like all items as much as she does.
Beautiful and unique leather goods traditionally made by hand from start to finish in her small home studio. Find her artworks in her shop on Etsy.
She made this lovely leather heart-shaped owl coin purse from high-quality leather (Crazy Horse) and this beautiful accessory will only improve with age. She hand-painted the owl on the wallet.
This handmade leather coin purse is the perfect accessory and great for holding cash in style!
The coin purses measures:
Width: 5,1'' (13 cm)
Height: 3,9'' (10 cm)
The Funky Zebra Chunky Bracelet $55.00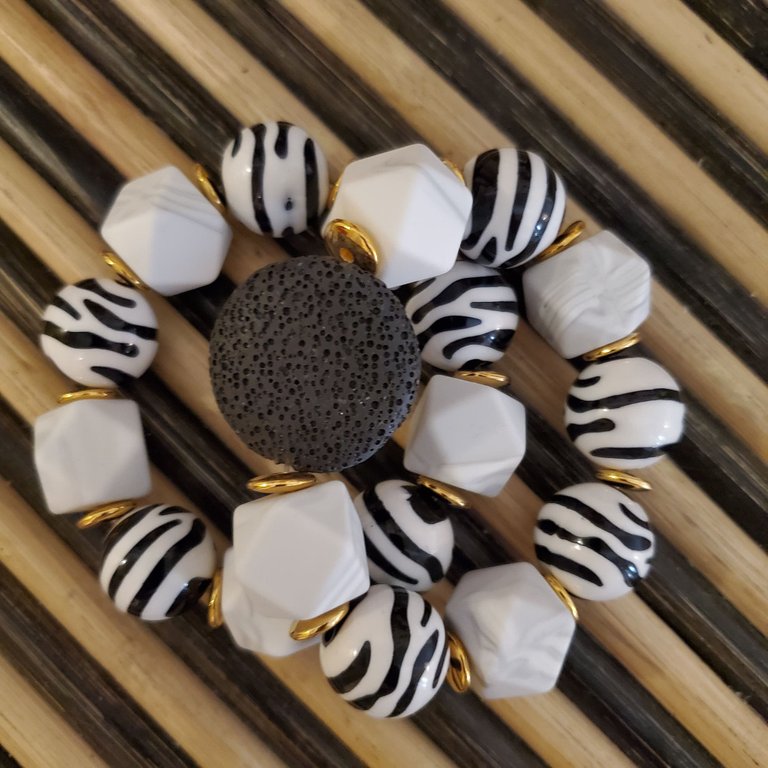 https://nextdoorgoddess.com/products/the-funky-zebra-bracelet
At Next Door Goddess, we believe you deserve unforgettable style.
The power of feminine beauty lies in each and every one of us. Let's celebrate it, bring it out, and show it to the world. It's empowering, exhilarating, and fun!
We design and create limited edition statement jewelry to bring out the powerful Goddess within you: Stylish, Vivacious, Unforgettable.
But we take it one step further. We believe that everything you wear carries some of the energy of its maker and its components. So we ethically source everything with good vibes in mind. Most of our elements come from small businesses based in Greece and are handpicked by the most creative, happy, and giving people we know by their first name.
Get your animal print fun on with these juicy, chunky bracelets featuring zebra print beads alongside other bead styles.
Mix and match for an eclectic yet powerful style statement that will remain like you-unforgettable.
Wear them with your jeans and a white shirt or a long navy blue dress-these babies will match any outfit making a pop on your wrist.
Let them take you dancing on the beach bars in Mykonos, you deserve the treat!
Designed and made by hand in Dallas, TX
Featuring
-Ceramic brown beads sourced in Greece
-Gold plated nickel-free hardware
-Signature Goddess amulet to be a visual reminder of your awesomeness (will be added after purchase)
Anna Gypsy Brazilian Bikini Bottom $50.00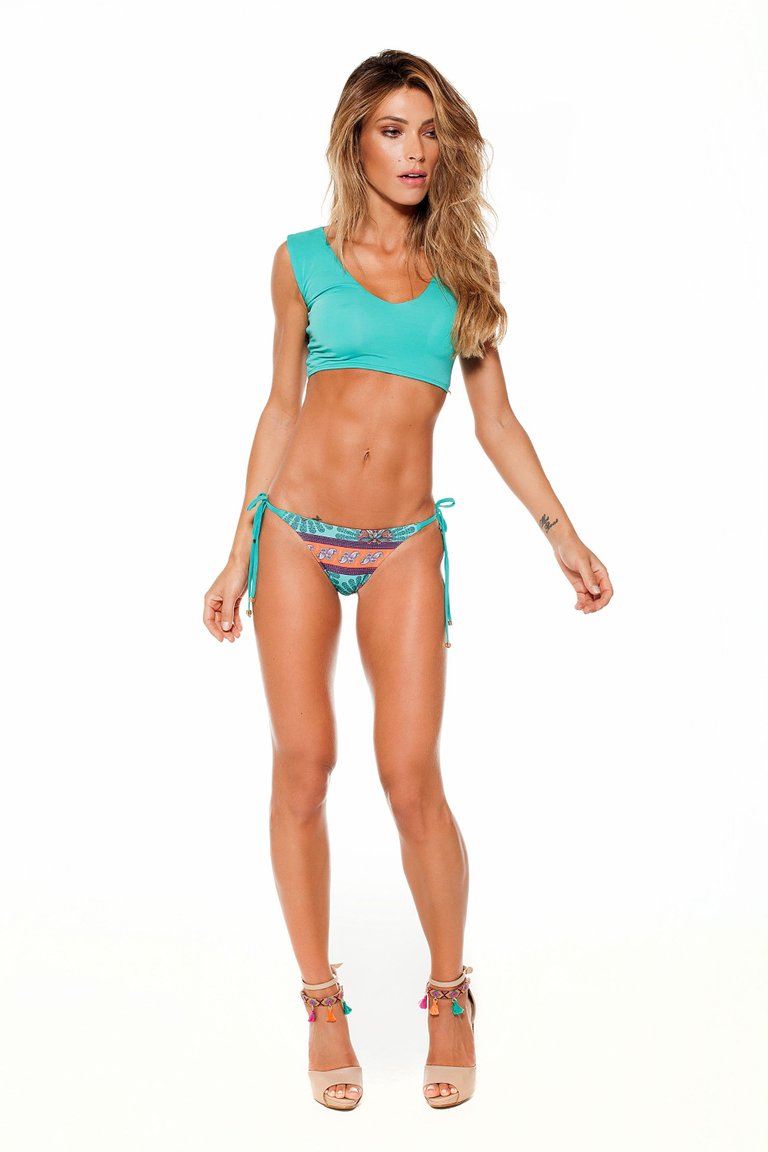 https://lybethras.com/collections/bottoms/products/anna-gypsy-bikini-bottom
LYBETHRAS Swimwear was founded in 2007 by Luciana Martinez. Lu's passion for designing clothing started at the early age of six years old when she began sewing clothing for her dolls. As you grew, she continued this passion by making clothing for her friends and family.
Having lived in Brasil, Lu was exposed to the swimwear industry, but she felt that many of the bikinis were too simple for her liking. Her next goal then became to make bikinis that emphasized a point of unique difference. Luciana had the sincere desire then and still does today, to craft beautiful, unique, and high-quality Brazilian swimwear that will set her customers apart from the mass-marketed and over-produced bikinis within the industry. Thus, Lybethras was founded.
Today, Lybethras produces bikinis for women in 26 countries and has been worn by many celebrities like Jennifer Anniston, Paris Hilton, Michelle Rodriguez, Jodie Foster, and many others. All of our swimwear is proudly hand-made in Brasil with all Brazilian-made materials.
Our Anna Gypsy Brazilian Bikini bottom is a must-have. Her smooth and form-fitting flatters you in all the right places. It's a reversible bottom
They made a special discount code for my readers, so you get a 15% discount by using code SBFASHION and free shipping over $75 in US.
Mama Bear Bracelet Set Sterling Silver $61.00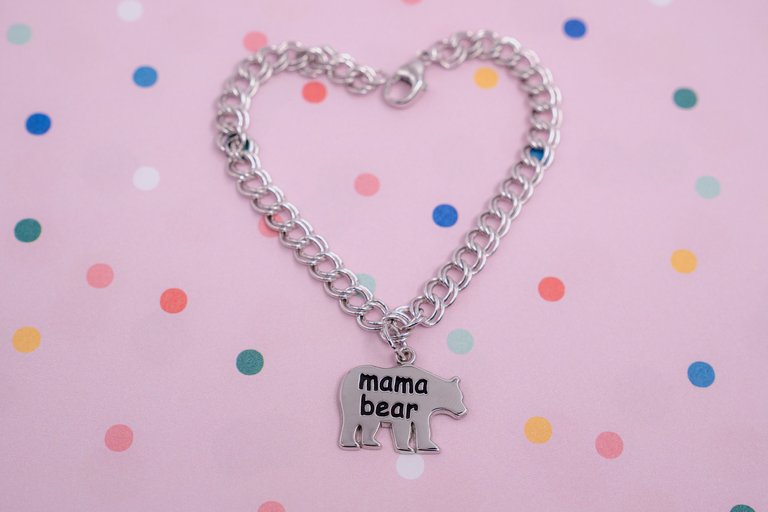 https://www.rembrandtcharms.com/shop/charm-bracelets/bracelet-sets/mama-bear-bracelet-set-2/
Rembrandt Charms is a family-owned company that has been designing and manufacturing charms and charm bracelets for over 50 years. Only Rembrandt Charms offers thousands of charms in such a wide range of precious metals, including Sterling Silver, Gold Plate, 10 and 14 Karat Yellow Gold, and 14 Karat White Gold. All Sterling Silver merchandise is Rhodium Plated to prevent tarnishing.
All Rembrandt Charms merchandise is manufactured in the United States or Canada and is covered by our Lifetime Warranty, reflecting the craftsmanship, dedication, and commitment of our entire staff. The Rembrandt Charms collection is available exclusively through authorized retail jewelers. Please go to "Find a Retailer" on our website to find a store near you!
"The beauty of a charm bracelet is that it is a timeless collectible that can be passed down for generations. Each charm tells a unique and personal story that can be sentimental or amusing. Charms are credited as the first form of jewelry, dating back to 560 B.C. and capture moments in time, unlike any other jewelry." – Eric Lux, Vice President, Rembrandt Charms
Gift your favorite mother figure this Mama Bear Bracelet Set. Available in sterling silver. For all seasons… For all reasons… Give the timeless gift of charms.
Please, Tell Me Again How I Don't Look Black T-Shirt $26.00
https://mosaicthelabel.com/collections/the-intro-collection/products/please-tell-me-again-how-i-dont-look-black-t-shirt
Mosaic the Label, located in New York, is the only online store founded by a biracial female entrepreneur and mother that strives to empower and uplift other mixed minorities by creating a space for carefully curated products for those who want to find and solidify their place as mixed-race in a world that often asks us to "just pick one".
We design lifestyle products for the ethnically and racially diverse. Born out of a need to ensure our daughter saw her whole self reflected in the world around her, we set out to create a space where diverse individuals (and those who love them) can show pride in their background by creating/sourcing products designed just for them—all parts of them, not just "the good side".
We've all heard it at one point or another- "Wow, you sure don't look (insert a race you are but apparently don't look like)"!
Wear our "Please, Tell Me Again How I Don't Look Black" T when you want to save your breath with people.
Designed in-house, made with love in New York.
Unisex
Black
Screen printed design
Classic Fit
Classic heavyweight fabric
Double-needle sleeve and bottom hems
Preshrunk jersey knit
Taped neck and shoulders
The Orchyd Essentials $79.00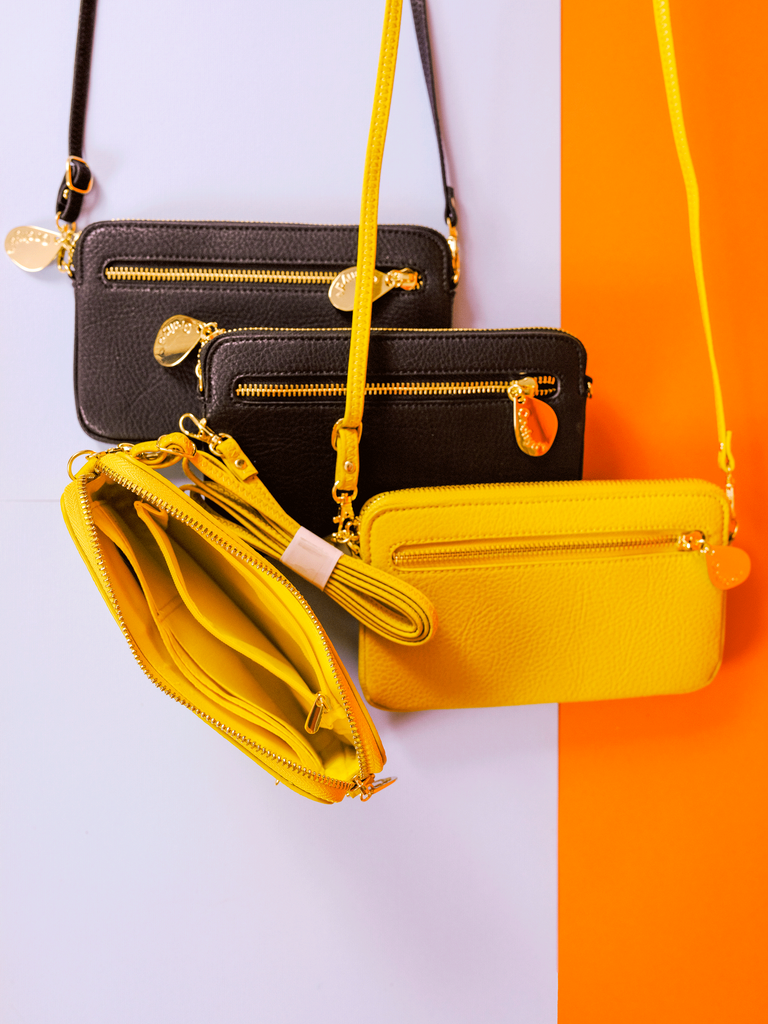 https://www.orchyd.com/products/orchyd-essentials
We're on a mission to modernize period care. We weren't happy about outdated support, inadequate access, and negative stigmas associated with talking about menstruation. So we decided it was time for a change. Connected period care for modern times. So you can go with the flow.
Created by sisters Courtney and Morgan King, Orchyd supports women and everyone who has a period. Valuing sustainability, inclusivity, and innovation, we've modernized the way you "go with the flow" starting with the Orchyd Essentials.
#1 enhanced period care. Sync up with your cycle. Includes Bluetooth & telemedicine to help manage your body's ebbs and flows.
Kit includes:
The Orchyd App™ – Advanced period, fertility & health tracking app with (available on iOS, Android coming soon);
Lifetime access – Free lifetime subscription (unlimited value).
OB/GYN Now™ – On-demand, 24/7 doctor network access, plus;
Trial service – 2 free doctor consultations ($59.99 value).
The Orchyd Petal™ – Bluetooth geo-location tracker that fits into;
The Orchyd Wallet™ – Luxury clutch. Holds 1 day of period supplies (& more).
Cyprus Green Summer Silk Handkerchief Dress $55.00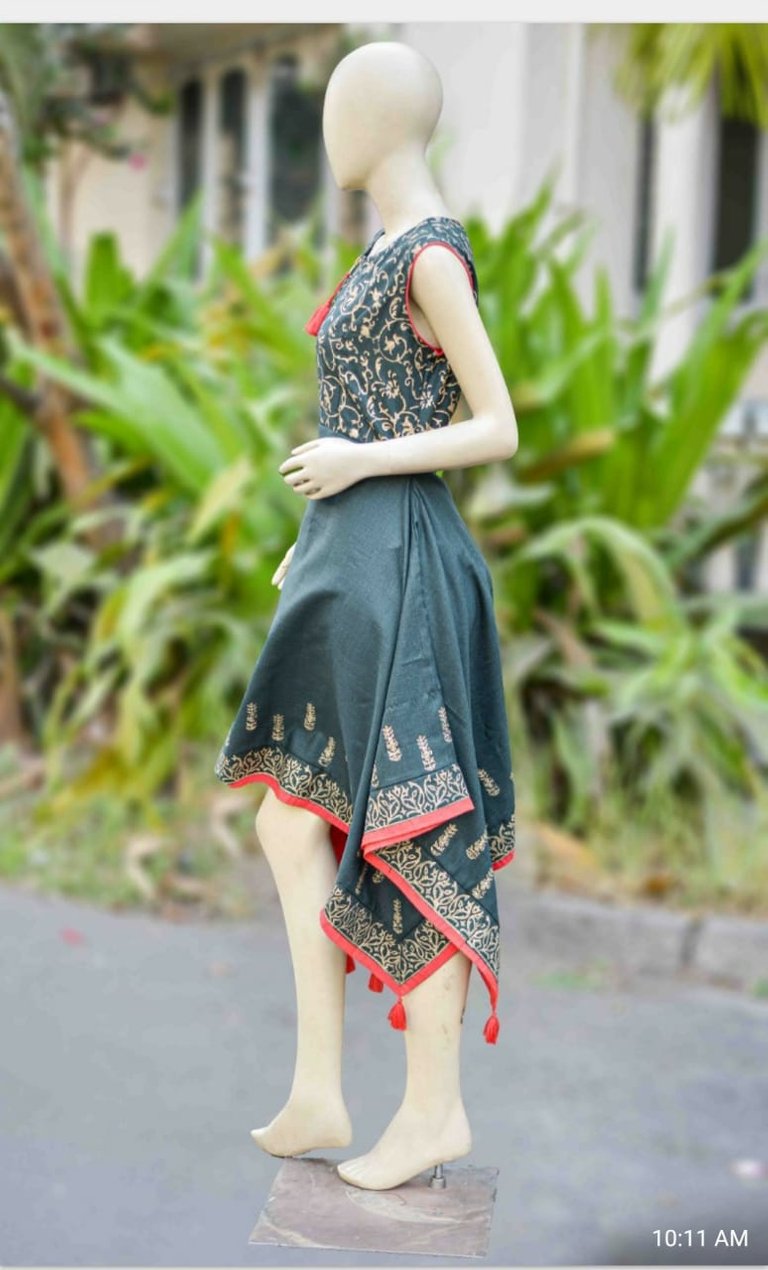 https://www.etsy.com/nl/listing/1027702701/cyprus-groene-zomer-zijde-zakdoek-jurk?ref=shop_home_feat_4
Indian designer of sarees and ethnic wear. Handcrafted traditions and colors of India. They work with designers and local artisans to help them showcase their talent and creativity to the world and offer authentic handloom products to customers at affordable prices.
The dictionary meaning of Dhunki is a handmade tool used to separate raw cotton ( dhun na). It is a bow-shaped tool, which helps in separating raw cotton to make it softer.
The Brand Dhunki stands for Trance of magical spell….. a range of collections which leaves you spellbound and makes you fall in love with it!
The collection under the brand name 'Dhunki' can be classified as 'Trendy Traditional'. Dhunki offers an exciting range of ethnic wear and accessories.
Dhunki collection can be categorized into a Designerwear range for occasions and parties under the Boutique collection, Mix and match, fashionable bottoms, and an alluring range of jewelry and handbags.
We can customize sizes as required for all stitched Indianwear. New services offered are repurposing and upcycling your old garments.
Let's be responsible, refashion and upcycle your old garments.
A trendy dress in green color with a handkerchief hemline. The hem has tassel detailing and a beautiful gold print on the hem and all over the top.
The dress comes in summer silk, making it perfect for party wear or occasion wear.
Patchwork 3/4 Caftan $70.00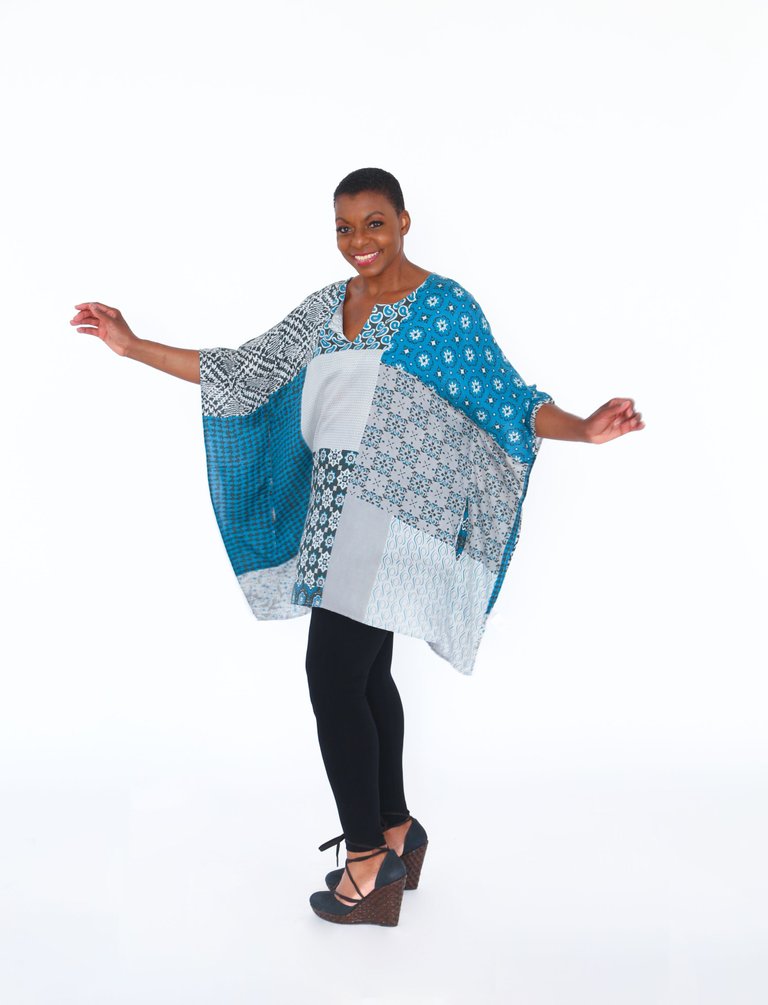 https://hipsilver.com/collections/la-cera/products/patchwork-3-4-caftan
We are the "hip" generation that has turned silver. We are the "HipSilvers."
Only in the last three years, when the "boomers" began turning 60, did anyone pay attention to the third phase of our existence. In fact, the media doesn't even know what to call us….
We are the first generation to live longer than our parents, to embody the benefits of exercise and healthy eating (thank you, Jane Fonda) by not only living longer but by living well. We are spearheading the way for the boomer generation, who are moving into their 60s, to come to grips with aging gracefully.
We HipSilvers are here to take the fear and terror out of the third phase of our lives. To abandon the "boomer" title that defines when you were born and take up the title of "HipSilver" which describes how we intend to live. We grew up as a generation who broke new ground, and it's time for us to do it again.
I've been lucky to get so much inspiration from around me, to know amazing people who embody my ideal of what being a HipSilver is all about. They taught me to "live brightly" to push myself to learn new skills and to practice and develop those skills I learned years ago.
Most importantly, it has inspired me to SHARE my story, to put myself out there to help and guide those of my generation. I am creating a roadmap for those coming behind me and want to move beyond the standard definition of aging.
Patchwork Caftan Marrakesh Inspired blue patterned fabrics
33" Length
One size fits most
100% Cotton
Striped Boat Neck Tee $90.00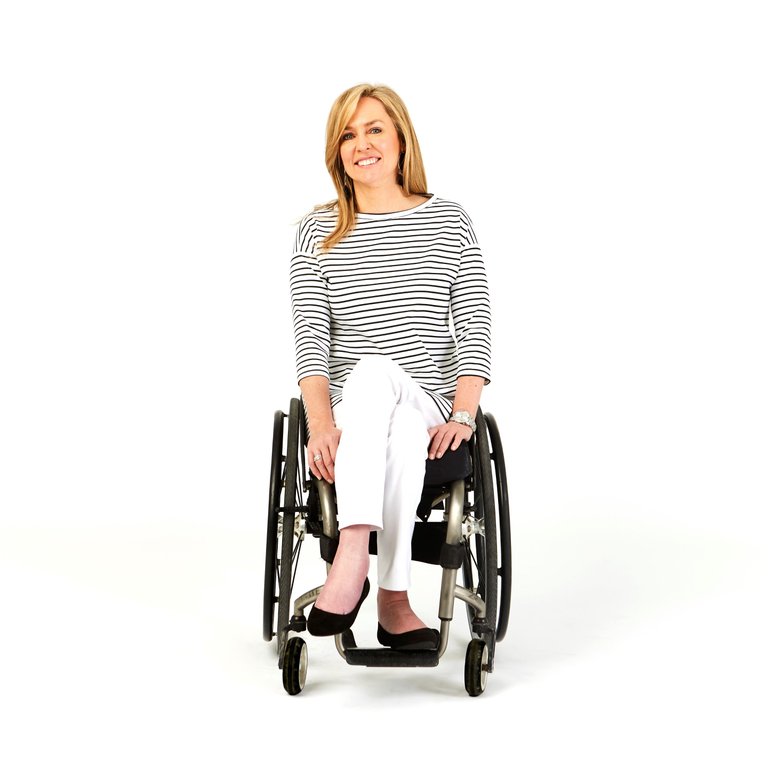 https://izadaptive.com/collections/womens-clothing-for-wheelchair-users-and-limited-mobility/products/striped-boat-neck-tee
What is unique about IZ products?
High-quality, well-fitting clothes that facilitate ease-of-dress and lend themselves to all-day comfort and style. We have designed and created signature cuts and styles that meet the needs and follow the contours of both a seated and standing body.
What is different about the IZ cut & style for seated body frames?
The clothing options for our seated customers are the bomb. They drape naturally, providing ultimate comfort and ease of dress.
Bottoms For pants and shorts, the cut has been made so that it prevents bunching or digging in at the front, as well as riding down in the back. Rear pockets and rivets have been discarded for optimum comfort and to prevent pressure sores. The front flies are a little longer for easy access.
Tops For all tops, including shirts, sweaters, coats, and capes, the cut has been made with a slight A-line, allowing the drape to fall naturally without feeling tight. They snap shut in the back so that they can be put on without lifting your arms. Alternatively, you can leave the snaps shut and pull them on over your head - whichever you prefer.
Coats & Capes They are cut to follow the line of the seated body so that they drape naturally. The signature design eliminates bunching in the front and back, as well as the need to tuck at the sides.
Will IZ Adaptive clothes get in the way of my wheelchair?
Definitely not. The clothing options for our seated customers drape naturally without any interference in the wheelchair mechanics.
A timeless and key piece in most wardrobes, the iconic sailer style-inspired design combines chic with comfort.
Side slits
Fabric has stretch
A-Line cut
Ease-of-Dress
3/4 Length Sleeve
85% Polyester, 12% Rayon, 3% Spandex
Satin Hair Scrunchie | Soft Silky Hair Elastic Accessories $7.59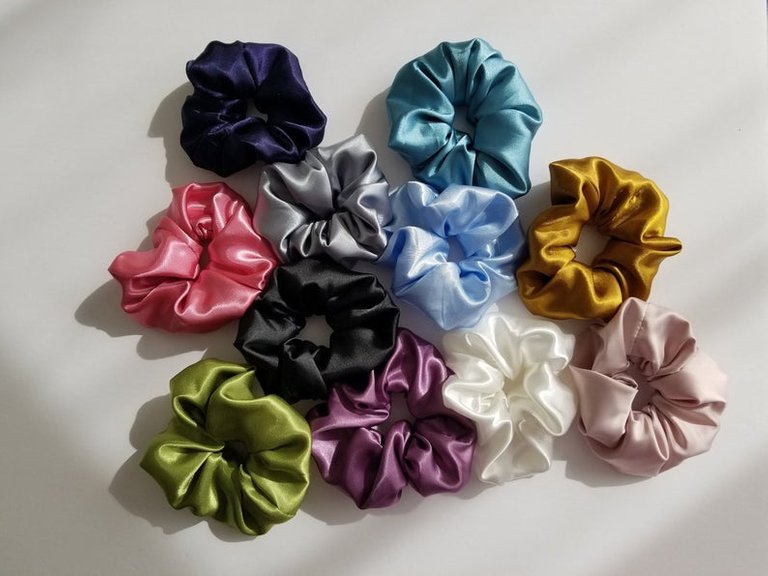 https://www.etsy.com/nl/listing/1004829910/satijn-haar-scrunchie-zachte
What started out as lavender sachets and "perfectly paired" holiday gifts has blossomed into a small local handmade shop.
A Toronto-based maker that loves to stay busy with all things crafty. As an interior designer, craftsmanship is as important as aesthetics and each product must fit into a lifestyle like a puzzle piece hence the birth of de terra.
Finding a lot of natural products out in the industry comes with a price. We had set out to develop a product line that is affordable and a genuine experience from start to finish. We pride ourselves on our unique and environmentally conscious packaging and what better than handmade from start to finish.
Made from thicker Satin, holds the hair without pulling
Large & X-large Scrunchie, can be wrapped 2-3 times depending on the thickness of hair
Wide Colour of options available
Strong Elastic to last
Elastic dimension is 2.5" & 5.5" when stretched
Each Scrunchie Sold Separately
Need a little something to spruce up your look? This beautiful Silky Satin Scrunchie does just the thing. Tie it up in a ponytail, add it to a braid or a bun, incorporate it into an outfit to add a splash of color or a monochromatic look.
Umgee Olive Shibori Tie Dye Sleeveless Maxi Dress $45.99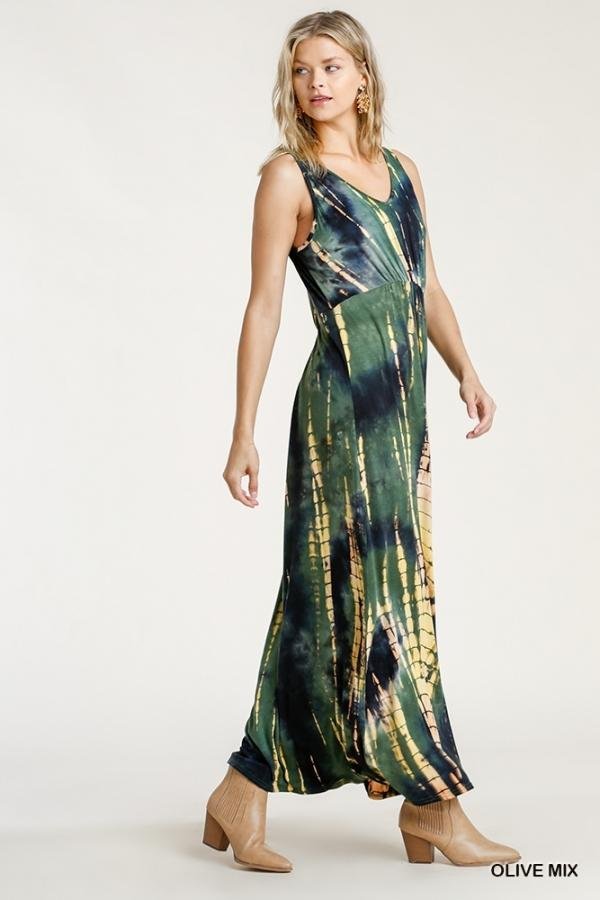 https://www.sensualfashionboutique.com/collections/dresses/products/umgee-olive-shibori-tie-dye-sleeveless-maxi-dress
Boutique quality Women's clothing and beauty featuring fashion and beauty with the latest trends. Our store is located in Los Angeles, CA and we offer one of the largest selections of fine name brand fragrances, brand and boutique clothing at the lowest prices. Our clothing reflects a high level of quality geared to meet every Woman's taste and style. We strive on providing fashion and beauty that includes ... Period
Tracey Roulhac is a business owner and certified public accountant with a prestigious background in the field. She has served as a production accountant on some of Hollywood's biggest blockbuster films such as 'Blades of Glory' and 'Live Free or Die Hard.' She now focuses on her company, Sensual Fashion Boutique, a Los Angeles-based boutique specializing in cute, trendy, and comfortable clothing for women.
Shibori Tie Dye V-Neck Sleeveless Maxi Dress with Elastic Waist
• 95% Rayon
• 5% Spandex
Cherry Blossoms Kimono Robe $80.00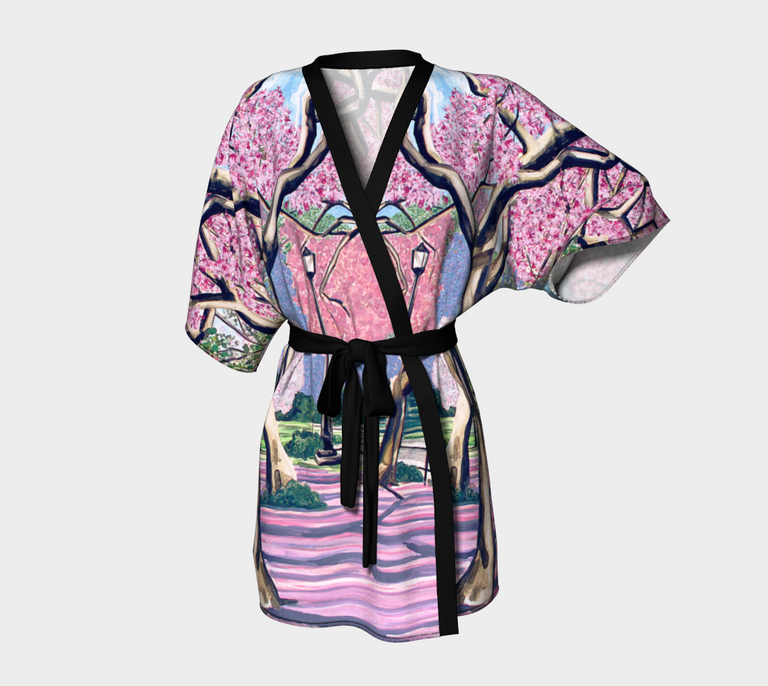 https://annikasartshop.com/collections/apparel/products/cherry-blossoms-kimono-robe
Welcome to Annika's Art Shop, your online destination for creative clothing, accessories, homeware, and gifts featuring Annika Connor's paintings.
All the items in Annika's Art Shop are inspired by Annika's original watercolor and oil paintings. Whether you are shopping for yourself or for a gift, Annika's Art Shop has fun fashions and unique items sure to spark the imagination.
Annika's Art Shop is proud to create using ethical production. All the items in this store are manufactured in the USA or Canada.
As Connor's artwork is the basis for our entire collection, Annika's Art Shop gives you a selection of exceptional prints and amazing quality fabrics.
Artwork paired with luxury in this line of Cherry Blossom's kimonos. Dramatic, elegant look. Perfect for special occasions, gallery shows, and festivals!
The Cherry Blossoms design is based on Annika Connor's watercolor painting.
This Kimono is made in a super soft Silky Knit fabric.
Silky Knit fabric:
• Lightweight, silky-feel
• Made from 85% polyester, 15% spandex performance knit fabric manufactured in Canada
• The performance fabric features EcoPoly fiber. This fiber is eco-friendly since it requires significantly less energy and water during manufacturing than conventional polyester.
• Every kimono robe is printed and sewn by hand in Montreal, Canada
• Comes with knit bamboo fabric trim and matching chiffon belt
• Vibrant print will never fade with wear or washing
• Micro overlock hem finishing
• Machine wash in cold water with a phosphate-free detergent, hang to dry
The Rose Quartz Healing Crystal Set $39.00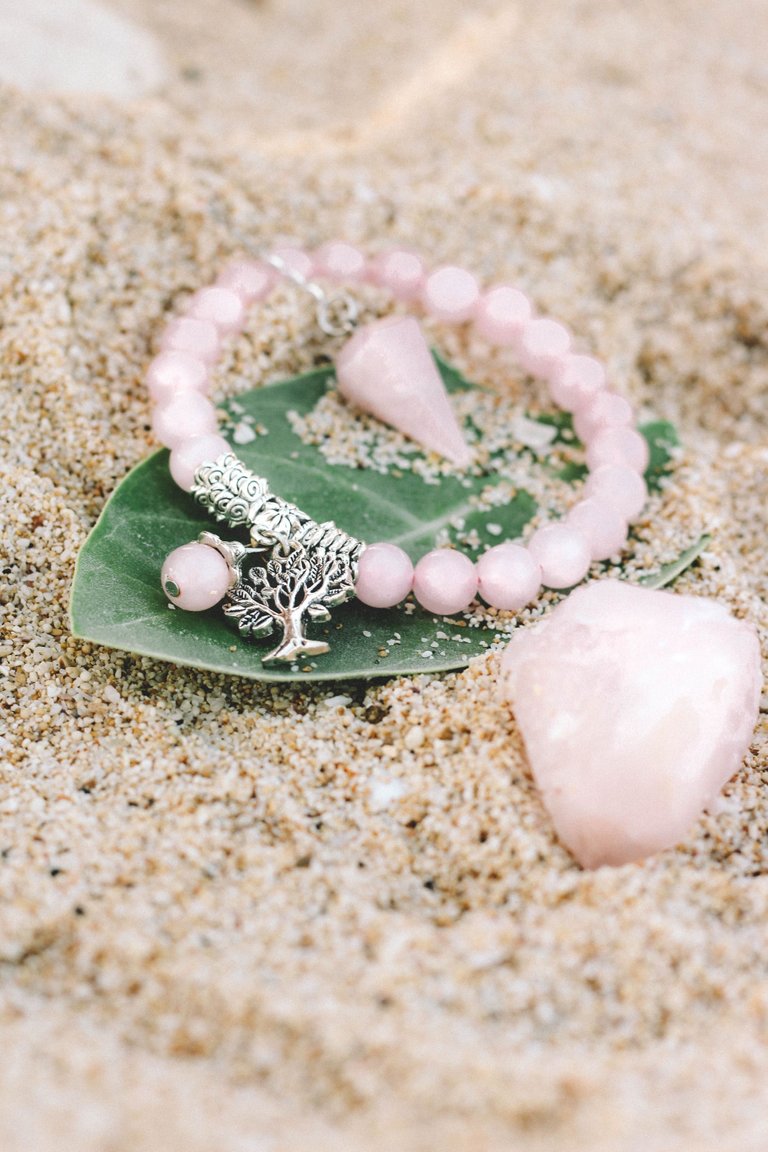 https://consciousitems.com/products/rose-quartz-set
At Conscious Items, we believe life is a blessing and should be lived with intention.
That's why each product has been hand-picked for a variety of uses—to improve focus, to invite abundance into your life, to deconstruct energy blockages—whatever you seek during your moments of prosperity.
We also understand just how important it is to shield your aura in a world often filled with chaos and noise. Whether you're feeling imbalanced, need help to repel negativity, or just need a cleanse, returning to the protective properties of nature's divine tools is key.
Our wish is that every interaction you have with us is another step toward positive transformation.
To empower such spiritual nourishment, you'll find expert advice and key crystal benefits within our built-for-you blog so you're never without the knowledge you need to implement crystals into your daily life. Learning about these natural, powerful tools is the first step towards harnessing their energy.
You can never get enough love in life. Whether it's loving yourself, your partner, or the seemingly insignificant particles of nature, this heartwarming energy is at the core of all creation. This fantastic set features a natural stone, a bracelet, and a crystal dowsing pendulum, all made from the love-amplifying Rose Quartz.
The bracelet gives you the power to start fresh. Treat every new day like a clean slate: for health, friendships, and everything in between. Rose Quartz fulfills the yearning for your other half by gravitating your soulmate towards you. The bracelet also features a silver Tree of Life symbol. Otherwise known as the Bodhi Tree from Buddhism, it represents growth, strength, and the sheer power of nature.
BROMEN Women Briefcase $59.99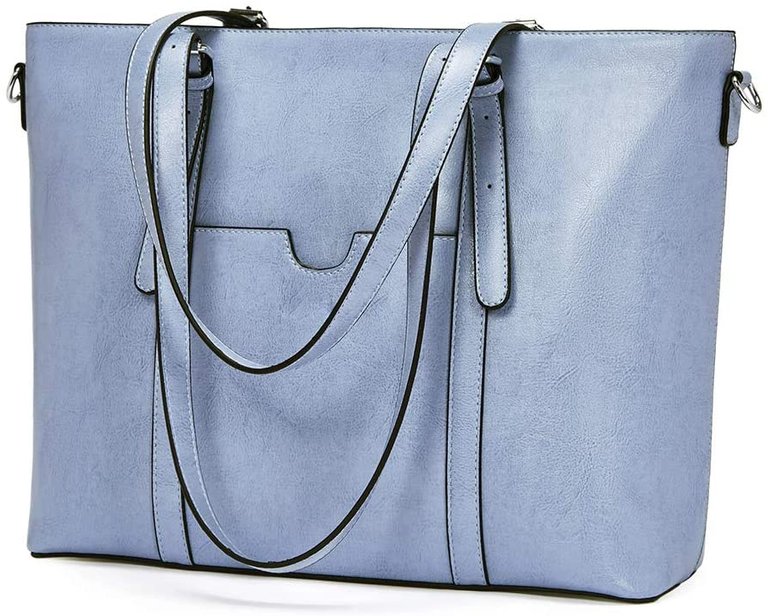 https://www.amazon.com/BROMEN-Computer-Briefcase-Shoulder-Compartment/dp/B07SH4NX2H/
BROMEN Brand Product: The laptop tote is made of top-quality materials by professional craftsmen. faux leather, durable and soft fabric lining, with silver hardware. This is absolutely a much more excellent quality bag and more durable than other laptop bags in the same style and same price on Amazon.
Dimensions: (L)16.14" x (W)4.72" x (H)11.02" with an adjustable handle, enough on your shoulder handle drop is 11.5" -- 13.5". Also comes with a long shoulder strap (49.5" in length) for more carrying options: Handheld/ Single Shoulder/ Cross-body.
Structure: The main compartments including 1 laptop compartment padded, 2 slop pockets, 2 pen loops and 1 zipper pocket, 1 inner zipper pocket. The padded compartment is secure for protecting your 15.6-inch laptop. Dedicated pockets and slots for your wallet, pens, smartphone. There is one front pocket for quick access and one back zipper pocket. Easily fit for your small things.
Design: The briefcase is classic in style, simple and stylish, and with a large capacity to meet all your daily needs, it's easy to carry a 15.6-inch laptop. Whether you're an office lady or a student, this is an ideal work or school handbag for you.
BATIK SHORTS - BLACK DIWANIE €23.00 ($27.00)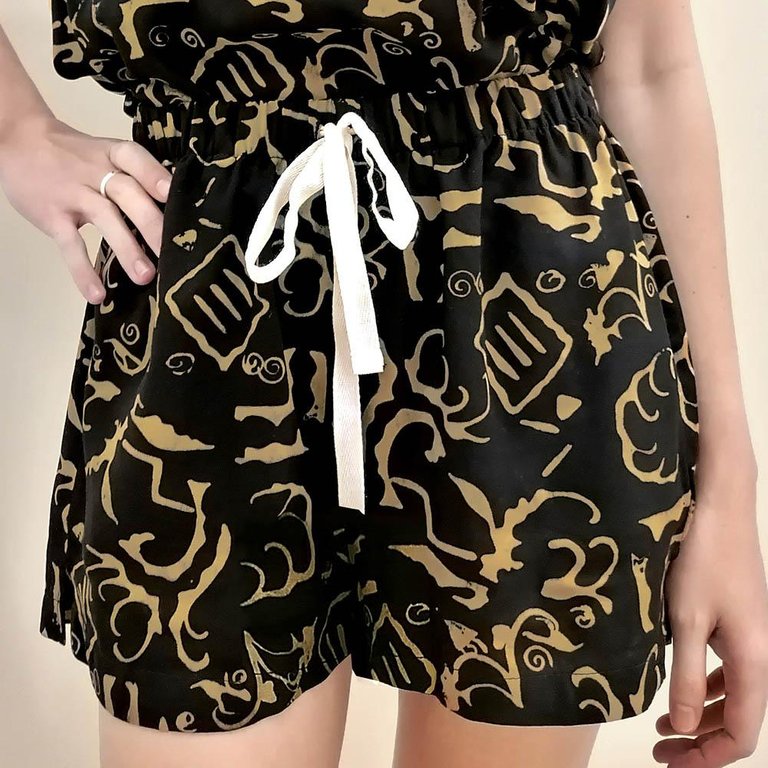 https://www.thebatikboutique.com/collections/gifts-for-her/products/pj-shorts-black-diwanie
Batik Boutique is an award-winning social enterprise created to disrupt the cycle of poverty in Malaysia. We empower artisans from marginalized communities to produce fair fashion, home goods, and accessories made from a traditional Malaysian fabric called batik.
We work with rural and urban batik artisans across Malaysia to create batik textiles on natural fibers. We then sent this fabric to the seamstresses at our training center to create products in designs that you'll love. Through this model, we can alter the circumstances of marginalized communities by providing employment opportunities, sustainable incomes, and skills to achieve financial independence.
To date, we have worked with over 200 artisans and affected the lives of over 1,400 local beneficiaries. You can feel good knowing each purchase directly benefits the artisan who handcrafted the products and helps weave change in the lives of their families and communities.
Cozy up in soft pajama shorts featuring one of our bold prints. These premium batik shorts are hand-crafted by Malaysian artisans using a traditional block printing technique of fabric dyeing called batik.
Comfortable enough to be worn for daily sleepwear or casual wear out and about, these shorts are made using 100% cotton.
Elastic waist with drawstring tie
On-seam pockets
Side slit at the base of leg
I hope you live happily ever after browsing websites for unique gifts for women and don't forget to check on my gift guide for men the next time.
Hope you like my blog.....Until next time.....Have a nice day
Renata (Seadbeady)
Enjoyed this post? Never miss out on future posts and receive the next blog posts in your Email inbox
Use Follow.it to manage your Email followers
Follow me on Bloglovin to save posts, create collections, and follow other blogs all in one
Join me in my Facebook group to get more involved, if you want to be in my next gift guide, or just keep in touch
Want to be on my blog next time?? Want me to review your product?? Just send me a message at [email protected]