Hey!
I had to do some errands today, throwing unneeded stuff away, and to the recycling center.
However, I managed to catch a cool sunset this Evening. If it weren't for Miro, I would probably have missed it, and completely forgotten to post the daily photo altogether.
Really looks like a crazy painting.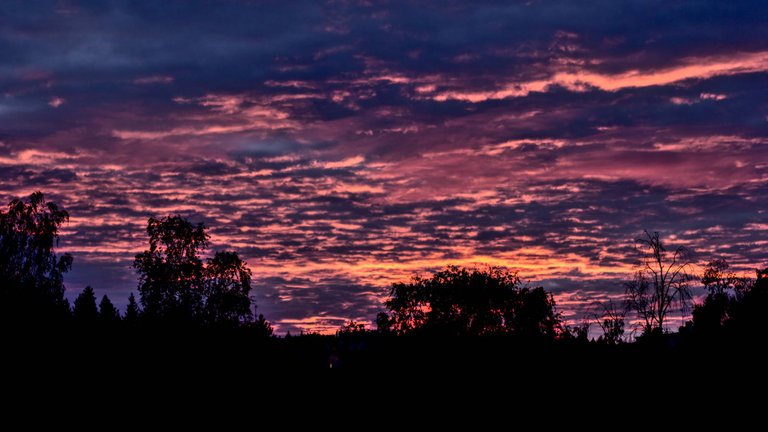 Click me!

Vera found some old folders of mine today, and from them I found some poems I had written when I was an angsty 18y/o. Most of it was in Finnish, but there was a couple that were in English.
Here's one:
Upon me       dreams,
        i see         hopes.
        
  Celebrating in my drastic thoughts
I'm never in this world, never in
    a day.
    
  Small things,
                make me cry
                
I feel strange, a little hollow,
    living is kind of slow.
I'm forever attracted to my pain,
         always lonely.
        
I      hard               day...
am    so  to          every
 trying    see   street
             every
         
                        -jl-94-

Yeah, it's a bad poem. Almost like written by a teenager.
See ya tomorrow!
---
---
Like my post? 🍻 Buy me a beer! 🍻