Hello!
Having said yesterday that I'd be shooting nature today, I have to regretfully say that I couldn't do it after all. We were quite busy with setting up some paintings I got from my late grandmother, buying new drawers, and getting rid of some old furniture.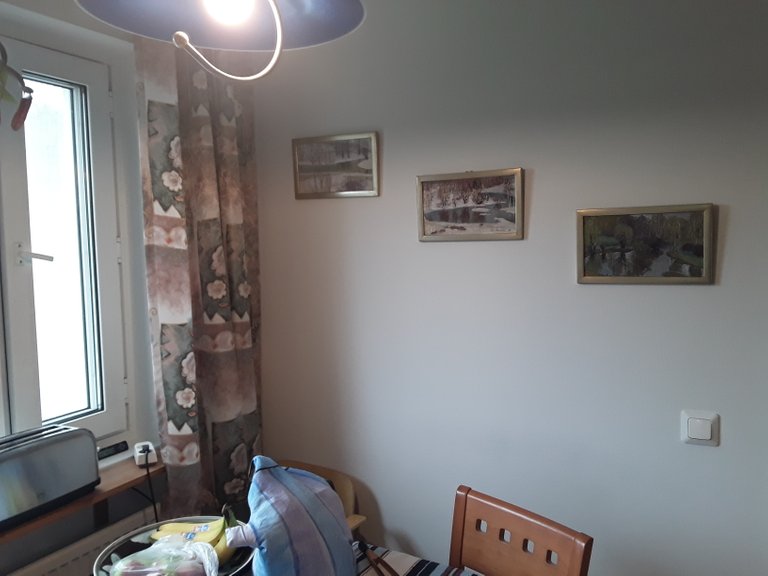 There were originally four paintings, that represented the four seasons, but someone had bought one of them before my grandmother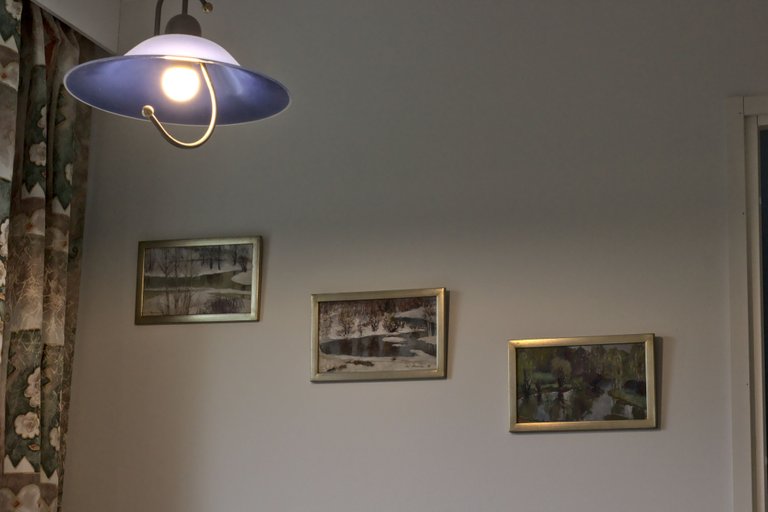 I managed to jail Ninnu in our hallway, behind a drawer and a laundry bin without noticing she was there. When Vera was calling her to have her meal, she was nowhere and everyone got a bit worried. Ninnu might have been even more worried, since she didn't know how to go past the blockade I had inadvertently built for her.
But she was overflowing with joy when Leo finally realized where she was, and when I lifted the laundry bin from front of her. She was furiously wagging her tail, and while she was hungry for sure, she had to check on me a couple times if she was cleared to eat. She always asks for permission first.
After all that furniture carrying, painting attaching, and disassembling an old workdesk, Vera baked us all a huge apple pie.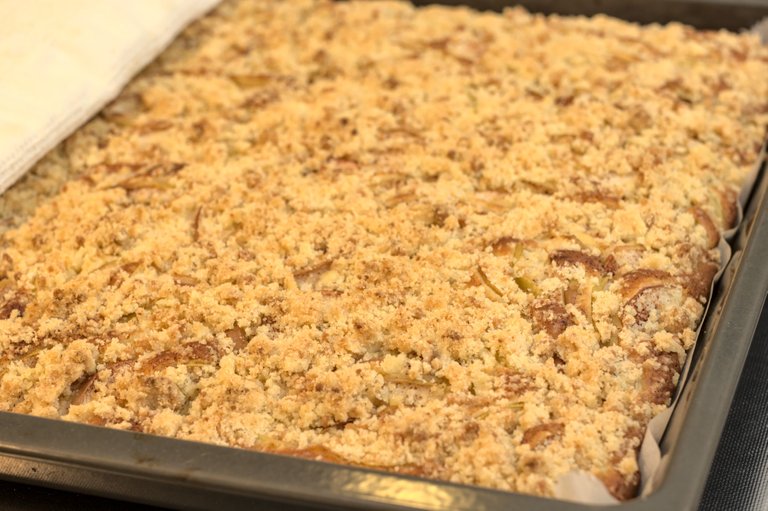 Here's my piece, with some Vanilla custard: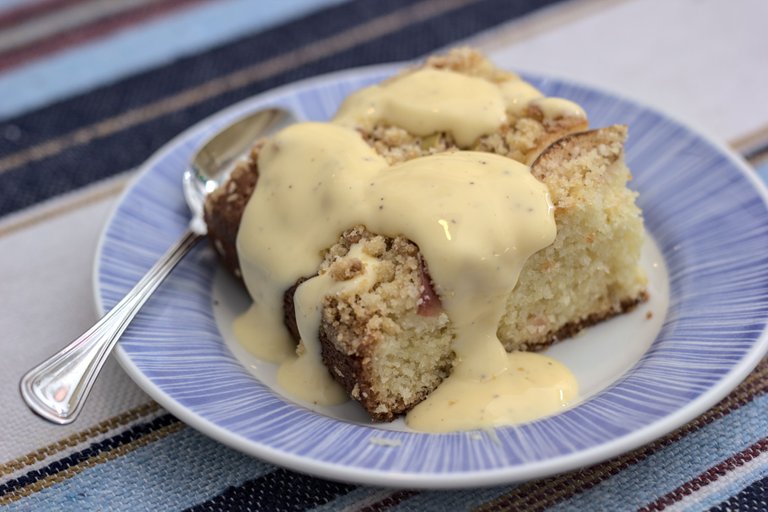 Well, I'll go and read a bit to the boys before I take Ninnu and go for a walk with her.
See ya!
---
---
Like my post? 🍻 Buy me a beer! 🍻