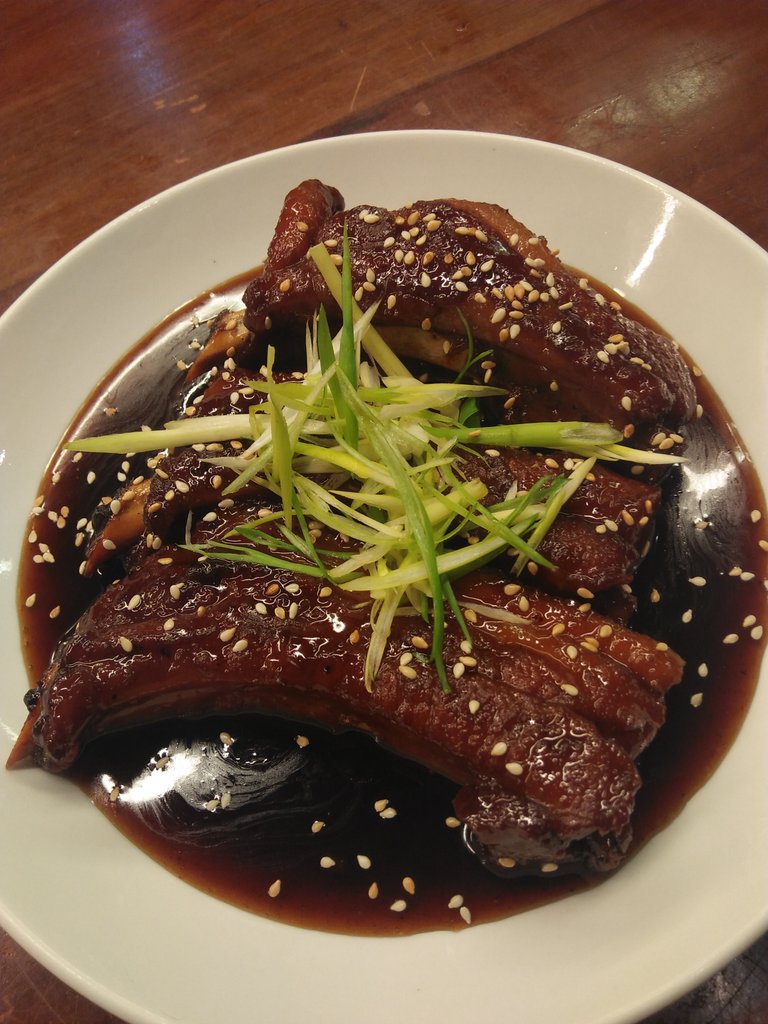 If you want to do this at home heres the ingredients:
•Pork Ribs
•Korean Brown - Rice Vinegar
•Honey
•Soy Sauce
•Brown Sugar
•Salt
•Pepper
•Water
•Glucose
•Onion
•Ginger
•Sesame seed
•Onion leaves
First step is you have to sear the pork ribs in the pan until it becomes golden brown then set aside.
Next is sauté the union and the ginger then mix the honey and all the ingredients except the salt and pepper.
Stir it slowly in low heat fire until it turns sticky then after five minutes mix the pork ribs in the pan and put the salt and pepper to taste.
Cook the dish for five minutes then put the sesame seed and the onion leaves for garnishing then serve!
It is so easy happy eating and enjoy!!