I ended last week very grumpy. I am determined to be less so, this week.
The weekend, well, let's just say, we had all four seasons in 48 hours. Saturday began at 10°C and reached a glorious 30°C. The market garb was interesting and incognito.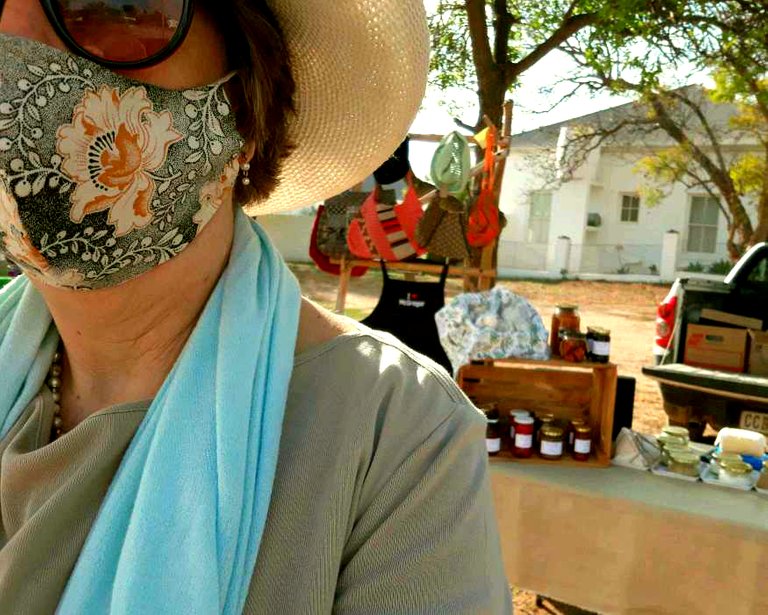 The evening was balmy but a storm came in over night and a curry was just what the doctor ordered.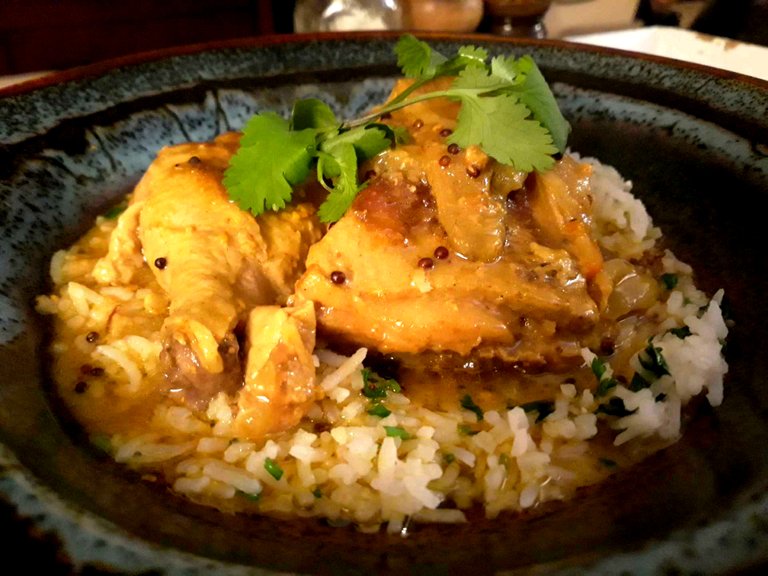 The recipe's been on my to do list for nearly 20 years. Lots of coconut. It'll happen again: simple, and best of all, cooked itself while I worked in advance of yet another scheduled power outage tomorrow.
I have planned a day in the kitchen. I already have FOMO because I must miss #hivechat. This week, it's @hiro-hive's turn to host and I will miss the banter between the regulars like @traciyork, @plantstoplanks, @jeanlucsr and @pixiepost...
Have fun!
Until next time, be well
Fiona
The Sandbag House
McGregor, South Africa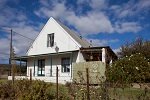 Photo: Selma
Post Script
In yet another aspect of my life, I offer
English writing, research and online writing tutoring services

writing - emails and reports, academic and white papers formal grammar, spelling and punctuation more information here
And then there's more:
If this post might seem familiar, it's because I'm doing two things:

re-vamping old recipes. As I do this, I plan to add them in a file format that you can download and print. If you download recipes, buy me a coffee. Or better yet, a glass of wine....?
and "re-capturing" nearly two years' worth of posts because of this.

If you're interested in a soft entry into the world of crypto currency and monetising WordPress blog, use the fantastic Steempress plugin to post directly to the Hive blockchain. Click on the image below to sign up


I also share my occasional instagram posts to the crypto blockchain using the new, and really nifty phone app, Dapplr. On your phone, click the icon below, and give it a go.
Posted using Dapplr