I saw a Tweet a few weeks back about the @Dapplr Hive App and it sounded like something I really needed to check out.
The tweet from @unklebonehead that piqued my interest:
Was he ever right. Dapplr is gorgeous!
Talk about a lovely user experience. I usually prefer functionality in my apps over aesthetics, but this app has both in spades.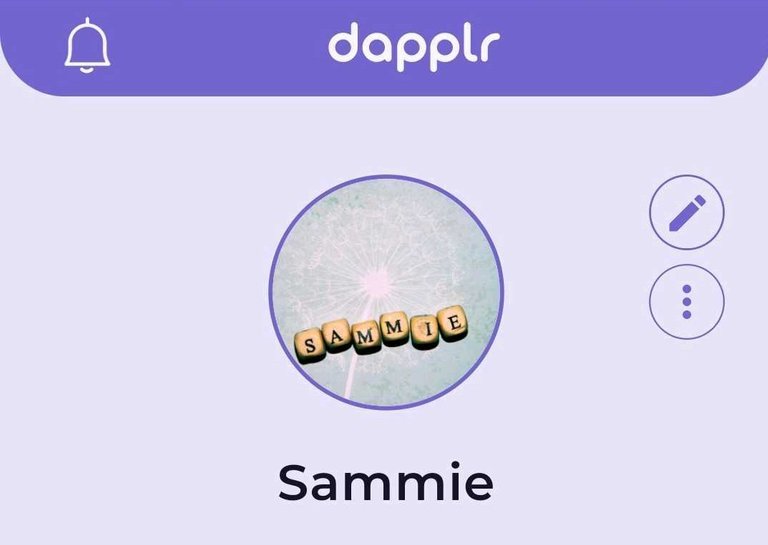 For the last 7 days I've taken Dapplr for a test run, trying to post every day and test out all it's features (this explains the daily gardening posts I've been subjecting everyone to ;-) )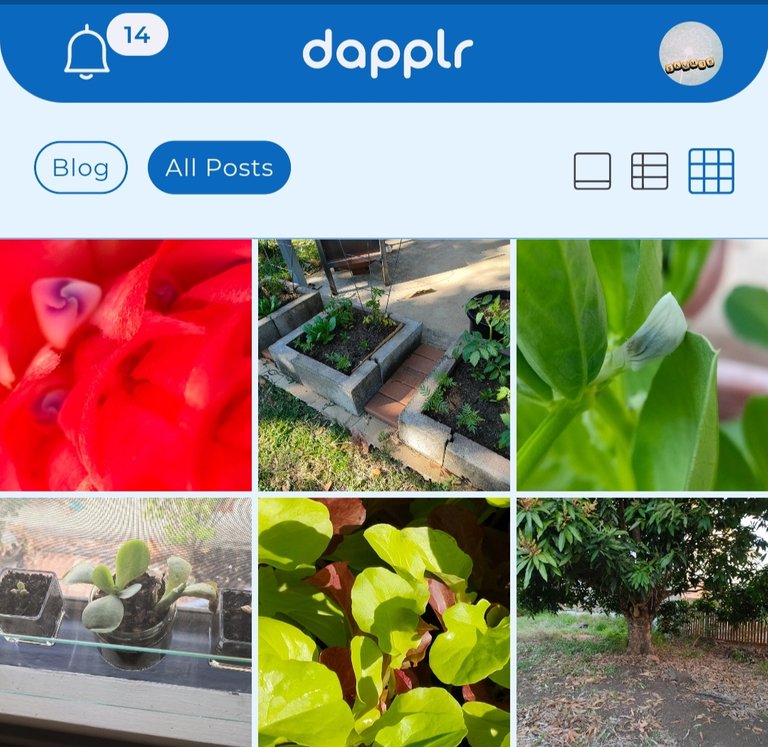 The verdict? It's pretty fantastic. As mentioned, the user interface is very, very nice. I encountered a few issues early on with screen layout and cut off text, mostly due to my phone's narrow screen width. The developers had it all fixed very quickly and rolled out in the next App update though.
Things I really like
Neat interface.
Fun feel to the App.
Ability to change the interface colour. I tried out the Marina purple and the Asteroid blue. Plus the night mode option. It sounds like a trivial thing, but being able to choose the colours adds to the comfort factor of the App.

The very cool drag-across wallet screen to view your Hive power, voting power etc.
The vote weight screen is simple and easy to use one-handed.

Double-tap voting! Love this feature and the ability to set your voting percentage.
It gives a very smooth Hive experience on a small mobile device.
The reading experience is good. I especially like how comments are displayed - the dividing line between comment threads makes it easy to find the next one in comment-heavy posts when scrolling one-handed.
Drafts are accessible across devices with the App, so I can jump from tiny phone screen to larger tablet screen and just keep typing.
Super active and responsive Dev team
Possible bugs I encountered
Post display - I hit some snags with how posts display (extra spacing appearing around images, tables displaying as raw markdown, linebreaks appearing in the editor but not in the published version, underscores not converting text to italics). I expect these are the types of thing the developers will fix in future updates.
Post URL - it seems to generate a random string of numbers rather than a search engine friendly URL based on the post title. I couldn't find a way to change this.
I changed my avatar image and it updated in some areas of the App, but not others. I suspect this is just a cached data issue so will see if clearing the app data helps. This screen is an example - the main profile pic and the bottom menu bar show my new avatar, while the top menu and the posts still show the old one.

The one thing I found frustrating
Lack of post templates - this is one of my favourite things in Peakd and I've really, really missed it while using Dapplr. I mean, REALLY missed it. Hopefully it's in the development plan to add this functionality.
Will I keep using Dapplr?
I think yes. It's great for surfing Hive while I'm out and about. The Dev team are super active and I expect the few bugs I encountered will be fixed in no time. I'm also excited to see what new and improved features they roll out in future upates.
The template frustration? I could potentially get around this by setting up my post templates as draft posts and just copy/pasting into a new draft each time.
If you haven't checked out Dapplr yet, I highly recommend you grab it from here and take it for a spin (Android only version at the moment, but I think iOS is coming very soon).
Until next time,
@Sammie
---



Posted by @Sammie using @Dapplr on an Oppo mobile phone.
Posted using Dapplr