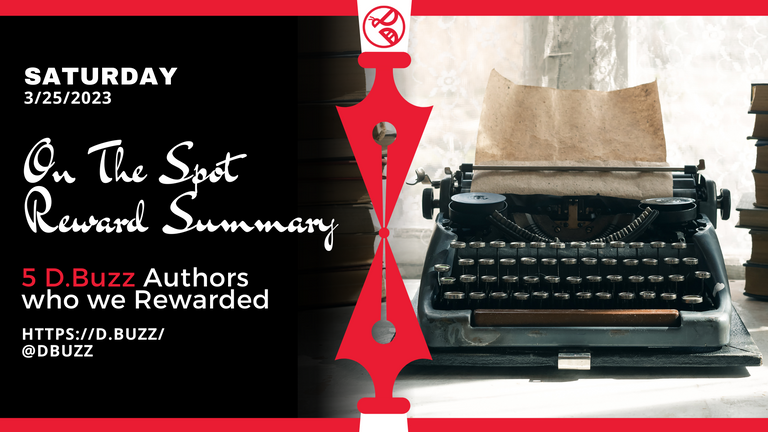 Hey there, fellow buzzers!
Welcome to this week's edition of the DBuzz Microbloggers' Highlight!
As always, we're excited to showcase some fantastic content creators who are part of our vibrant and ever-growing community. You all make this place a fun and exciting community to be part of!
Let's start this weekend's roundup with @bobbyb58, who shared a heartwarming post about fixing a hiking trail with some friends. In a world where so much seems broken, seeing people coming together to improve things is inspiring. More inspiring is fixing a community trail that others will walk on for years to come. That is great!
Next up, we have @cmmndrbawang who posted a striking photo of a man sitting, tired but resolute in his duties. It's a powerful reminder of the importance of perseverance and determination in the face of adversity. We hope he at least took a break and drank some water. o.O
Moving on, @taniagonzalez shared a beautiful photo of a blooming aloe plant. There's something so peaceful and calming about nature, and this image captures that essence perfectly. Also, around the office, we never saw an aloe plant bloom before, so to see one in its blooming form is quite cool. NICE!
Then, we have @typicalme - a long-time favorite author on DBuzz - who posted an exciting photo of kids doing the Chinese lion/dragon dance high on poles above the crowd. It's a thrilling sight full of energy and excitement, and a testament to the power of cultural traditions, if not a bit scary and dangerous.
Last but certainly not the least, @mrsahil99 shared a breathtaking photo taken from the ocean at sunset, looking out at the stunning cityscape of Dubai. It's a gorgeous image that captures the magic of travel and the beauty of our world. Humans, rise from the oceans to make a cosmopolitan wonderland.
That's it for this week's highlights!
We hope you enjoyed reading about these amazing microbloggers and their awesome content. Be sure to check out their profiles and give them a follow if you haven't already.
Have a great weekend, everyone!
---
Its a classic meme!
---

#126 (starting 3/20/2023)
---
---
Congratulations to all of you - your content and imagery inspire us to post more. Keep being amazing!
What do you think about the way this program is going?
How can we improve it?
---
Want to sponsor a week of rewards?
You seem like a cool kid. Would you like to sponsor a week's worth of D.Buzz rewards? If so, contact us on Discord (https://discord.gg/qjpD4nY8) and let us know.
In exchange for being a sponsor, we would thank you on each reward post, i.e. "This reward is brought to you by X", and thank you on our weekly summary.
How do you earn an On-The-Spot Reward?
Quite simple! Post quality content on D.Buzz. :D
---
Looking for inspiration?
You can also jump in on the 30-day buzzing challenge.
Start today and see where it takes you. ;)
What did you discover this week that you liked? Let us know in the comments section below!
And as always, keep on buzzing!
Thanks! As always, thanks for reading and being part of our ever-growing community. D.Buzz is a platform for you, for the community.
---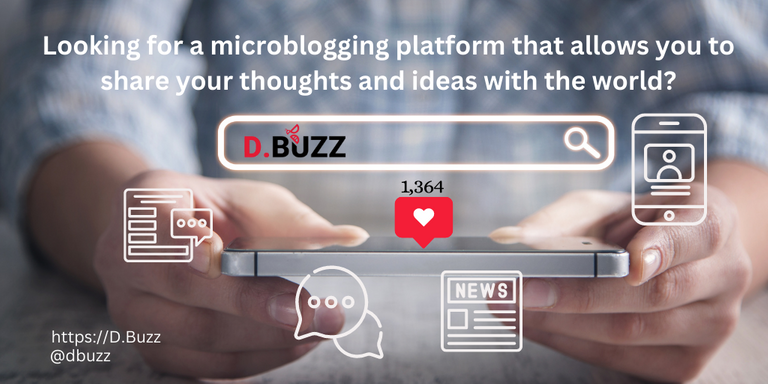 ---
A censorship-resistant short-form microblogging platform that empowers you to share your thoughts in 280 characters or fewer.
Censorship-resistant and built for the community with love.
---
D.Buzz online at:
Join us on Discord at https://discord.gg/BKg5Ptg9ss