After hearing about the announcement of 2nd edition dCity cards and rules, we activated a small powerdown to be able to buy some cards.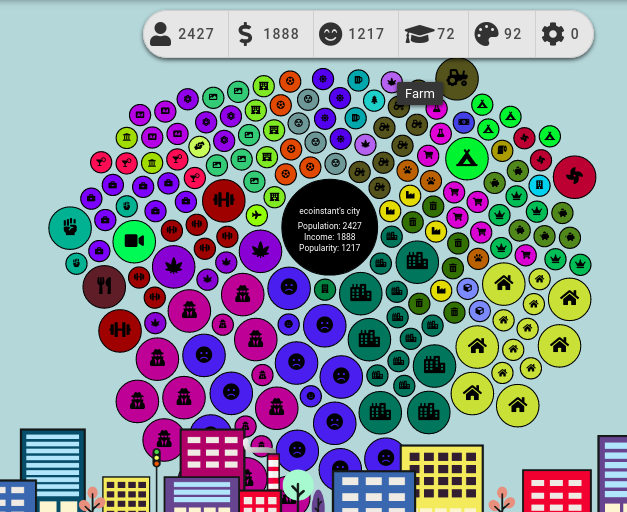 That was 7 days ago. Today we bought 100 of the new second edition cards and squealed with joy as we refreshed the screen many times (because of batch buying).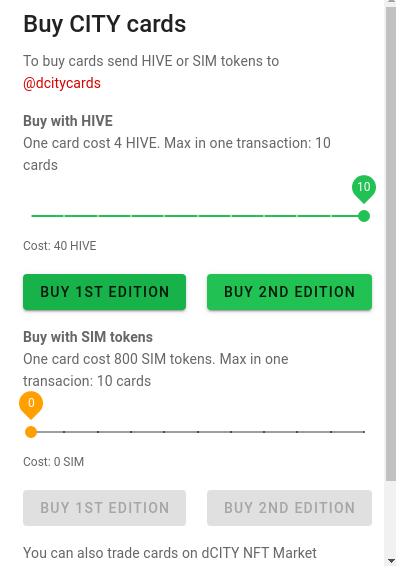 The first thing that was noticeable was the drop in popularity due to the update from the garbage dump. The garbage dumps now need 26 unique card types to activate their popularity polarity reversal. I believe I achieved this after the second or third round of 10 cards.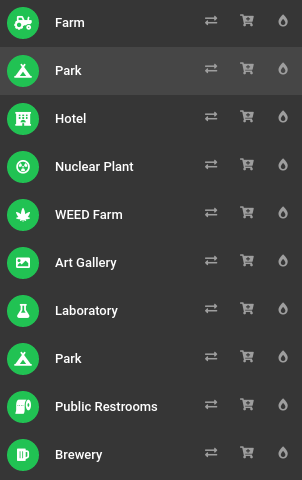 With all of these cool new cards going around, I was very happy to get one WEED Farm and two Breweries. These produce WEED and BEER tokens respectively, which can be used to activate events in the city.
One card we want but haven't gotten yet is MILITARY INDUSTRIAL COMPLEX. This is a very rare card. Also Hospital....well I suppose we will just have to leave the powerdown active for another week until our desire to have the best city is satisfied!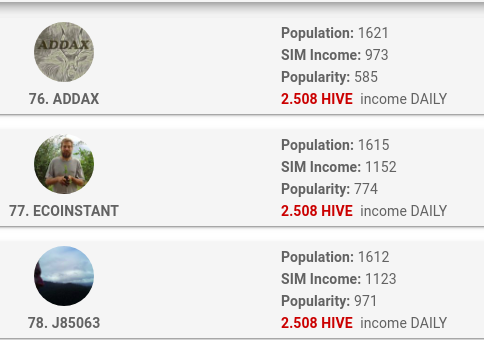 Each day the cities are ranked and income distributed. The total prize pool is still growing, and might continue to do so with so much new development still happening on dcity.
Come and join in the fun on dcity.io!
Remember to start stacking your SIM if you want to have a vote that counts come presidential election time!