Hello my dear bloggers, today im sharing this post about Color block. Hope it helps :D
---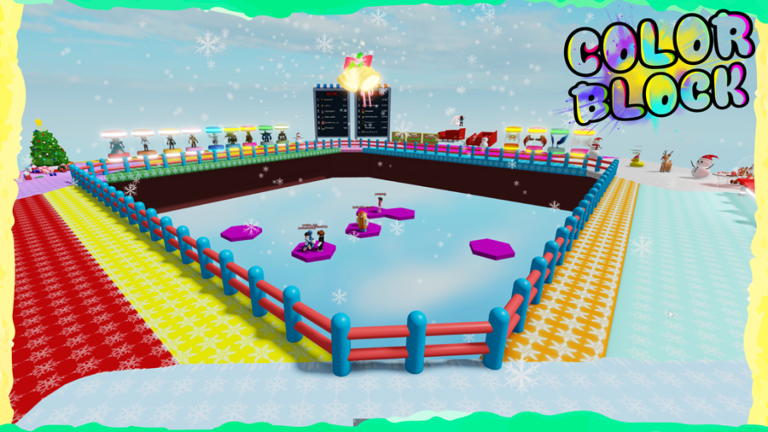 Link
---
Color block is a game in wich you can play a minigame with different modes, much like skate mode, cloud mode, and more. I liked the diversity of game types, even if the point is always the same. You can also unlock pets by buying them with the game's currency, wich you earn by playing rounds. You can also buy trails and more stuff, you can also load your friend's avatars by username. The diversity of game modes, pets, trails, and more is incredible for a game in wich you only neeed to go to the block with its assigned color. It's very fun and catchy. If you don't have much time to play, i really reccomend this game. The rounds are not too long, and it takes around 20-15sec to load a new round. I really liked this game, 10/10.
---
More about this game:
All Ages - Suitable for everyone
Active: 19,311
Favorites: 2,094,681
Visits: 1,543,006,991
Created: 2 years ago
Updated: 1 week ago
Server Size: 12
Genre: All Genres
---
Private servers costs 199 robux. (i did not expect this to be that expensive tbh)
---
Game creator: 11aganfy.
---
Hope this helped! Have a great weekend.
---