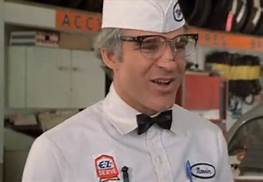 Yesterday according to documents from border patrol obtained by Fox News the Biden Administration has released more than 70,000 immigrants into the country since August including almost 32,000 released via parole which grants immigrants a form of legal status and allows them to apply for work permits:
The Biden administration has released more than 70,000 illegal immigrants into the U.S. since August 6, including 31,977 released via parole, which grants migrants a form of legal status and the ability to apply for work permits, according to a new report.
The figures come from Border Patrol documents obtained by Fox News, which show that at least 160,000 illegal immigrants have been released into the U.S. since March.
Parole authority is meant to be used on a as needed basis and, (heads up), "significant public benefit", as in possibly replacing fired health care workers?
Parole authority is intended to be applied on an as-needed basis for "urgent humanitarian purposes" and "significant public benefit." Officials usually grant few parole cases, though the Biden administration has stepped outside of the norm in granting parole to tens of thousands of illegal immigrants.
This lead me back to when Trump announced increased visa's for foreign workers qualified in the tech and medical industries.
"H1-B (sic) holders in the United States can rest assured that changes are soon coming which will bring both simplicity and certainty to your stay, including a potential path to citizenship," Trump said on Twitter. "We want to encourage talented and highly skilled people to pursue career options in the U.S."
It was unclear what Trump meant by a "potential path to citizenship" for H-1B visa holders, who already are eligible to be sponsored by employers for legal permanent residency, which would then make them eligible to become U.S. citizens.
When asked about Trump's tweet, U.S. Citizenship and Immigration Services spokesman Michael Bars provided a statement about a formal proposal in December for changes to the H-1B process, which are likely to become final later this year.
The article also highlighted the fact that programs like H-1B often is often use by foreign outsourcing companies to bring in entry level graduates and squeeze out American workers.
U.S. companies often use H-1B visas to hire graduate-level workers in specialized fields including information technology, medicine, engineering and mathematics. But the visa program has also drawn criticism for being used heavily by foreign outsourcing companies that squeeze out American firms.
Then in January of 2020 it was announced that the US Department of Labor would receive $100 million to close the skilled worker gap. The department would dole out over a hundred million dollars to but not limited exclusively to the training of American workers.
RALEIGH, NC – The U.S. Department of Labor today announced the awarding of grants to 28 public-private apprenticeship partnerships totaling nearly $100 million through the Apprenticeship: Closing the Skills Gap grant program. These grants will support large-scale expansions of apprenticeship in industries including advanced manufacturing, healthcare and information technology.
President Donald J. Trump's Executive Order on Expanding Apprenticeship in America called for increasing the number of apprentices in the United States across all industries. There are more than 6.4 million job openings reported in the United States and expanding apprenticeships will help individuals gain the skills necessary to fill these vacancies.
---
The Apprenticeship: Closing the Skills Gap grant program will support the training of more than 92,000 individuals in new or expanded apprenticeship programs for a range of employers, including small and medium-sized businesses, veterans, military spouses, service members re-entering the civilian workforce and groups underrepresented in current apprenticeship programs, including women and Americans reentering the workforce from the justice system.
Note the quote of "and groups underrepresented in the current apprenticeship programs" and combine that thought with one we've heard being thrown around by our current administration that immigrants who come will receive free education and paid training with the following paragraph found in the release:
The grant program supports apprenticeships that include a paid, work-based learning component and a required educational or instructional component that results in the issuance of an industry-recognized credential; and which meet appropriate quality assurance standards.
Grants totaling over millions of dollars went to colleges and training programs, six hundred million to the AfL-CIO and (heads up), nearly six hundred million to the Association of Port Authorities. Nearly two million more went to another firm called Wisconsin Regional Training Partners, Inc., whose website boost of creating an environment for more diverse workforce.
WRTP | BIG STEP is industry-led, worker-centered and community-focused. Our mission is to enhance the ability of private sector organizations to recruit and develop a more diverse, qualified workforce in construction, manufacturing and emerging sectors of the regional economy.
The grant program put an emphasis on working with private industry, thus that would enable them, if so desired, to work only with those organizations and institutions along a thinly disguised bias line.
This grant program places a heavy emphasis on private sector partnership, with a corresponding 45% match of federal funds awarded.
It shouldn't come as any surprise than that the Department of Transportation head, Pete Buttigieg will work closely with the Department of Labor and stakeholders in the apprenticeship program to help facilitate the transitory supply chain issues the county is facing.
"Registered Apprenticeship - which offers workers quality, on-the-job training along with wage progression, and has been shown to improve job retention - can help build a more stable and resilient workforce," said Secretary of Labor Marty Walsh. "I look forward to working with Secretary Buttigieg and industry leaders to expand Registered Apprenticeship in order to improve access and retention in the trucking industry."
The Biden-Harris Administration is addressing these transitory supply chain challenges using all the tools at its disposal. Last month, the President announced the Supply Chain Disruptions Task Force - to bring a whole-of-government approach to addressing near-term supply/demand mismatches. Today's roundtable is part of that effort.
Secretary Buttigieg moderated a conversation with stakeholders to surface best practices to improve driver retention and limit turnover. Secretary Walsh provided an overview of the Department of Labor's (DOL) registered apprenticeship programs and how they can be a tool in driver retention. Apprenticeships can allow drivers to enter the industry without the burden of debt from training, help drivers prepare for the challenges of the job, and receive training on innovative technologies. FMCSA will facilitate connections between stakeholders and DOL apprenticeship resources and help support the implementation of best practices and administrative actions to improve long-haul truck driver retention.
The loss of American jobs doesn't just stop with training and apprenticeship programs, the estimate given tracked pretty close to the Trump administration estimate of six million jobs which appears to be at any given time.
The number of job openings declined to 10.4 million on the last business day of August following a
series high in July, the U.S. Bureau of Labor Statistics reported today. Hires decreased to 6.3 million
while total separations were little changed at 6.0 million. Within separations, the quits rate increased to a
series high of 2.9 percent while the layoffs and discharges rate was little changed at 0.9 percent. This
release includes estimates of the number and rate of job openings, hires, and separations for the total
nonfarm sector, by industry, by four geographic regions, and by establishment size class.
Basically what people are failing to realize is that the whole pandemic scam was needed to force American workers to voluntarily give up their jobs. This coupled with enough stimulus money to make it more profitable to stay home instead of go back to work enables them to replace these workers with foreign workers who ultimately will come with a lower price tag attached wage wise. Talk of raising wages means for third world workers, just getting their feet across the border enables that. The mandates on health care workers was crucial in getting them to quit, it's still one of the fields of work where workers are highly paid. You would have to be a blind man not to see how brazen up in your face this whole process is and how the whole lot of them could care less. There's no one standing up for the "supposed" heroes in all this, because that's all they really were considered by them, "supposed", and it's not just highly paid heroes either, anyone refusing vaccination who was a "hero" will face losing their jobs eventually when employers of a hundred or more employees start firing employees for not getting vaccinated, if they don't quit first. Those employees and many others will lose their jobs when they are filled with the many hundreds of illegals flowing over our border and there's nothing immigration enforcement will be allowed to do to stop it:
Homeland Security Secretary Alejandro Mayorkas on Tuesday directed U.S. immigration authorities to stop mass worksite arrests of undocumented immigrants.
He also said that enforcement efforts should focus on holding "unscrupulous" employers accountable.
Tuesday's action is part of the Biden administration's efforts to narrow the scope of who can be arrested and detained by U.S. immigration officials.
Seriously we know there is never going to be a focus on "unscrupulous" employers, they've never been held accountable before and it's highly doubtful we'll even see it mentioned again given the amount of campaign contributions the unscrupulous gives to the unscrupulous. This process has been carefully thought out and funded to meet it's initial objectives, the bulk of that initial funding and the processes needed to make it work came under the Trump administration. It pains me as an avid follower, one who spent hours waiting to see him at rally's, one who was overwhelmed by the sheer size, magnitude and ambience of waiting decades to see this movement happen, the inspiration for my "People of Trump" blog, to say that he needs to go down faster than a pair of Optigrab glasses in the movie The Jerk. It's just to painfully obvious and if you can't see it by now you've been wearing those Optigrab glasses for way to long.