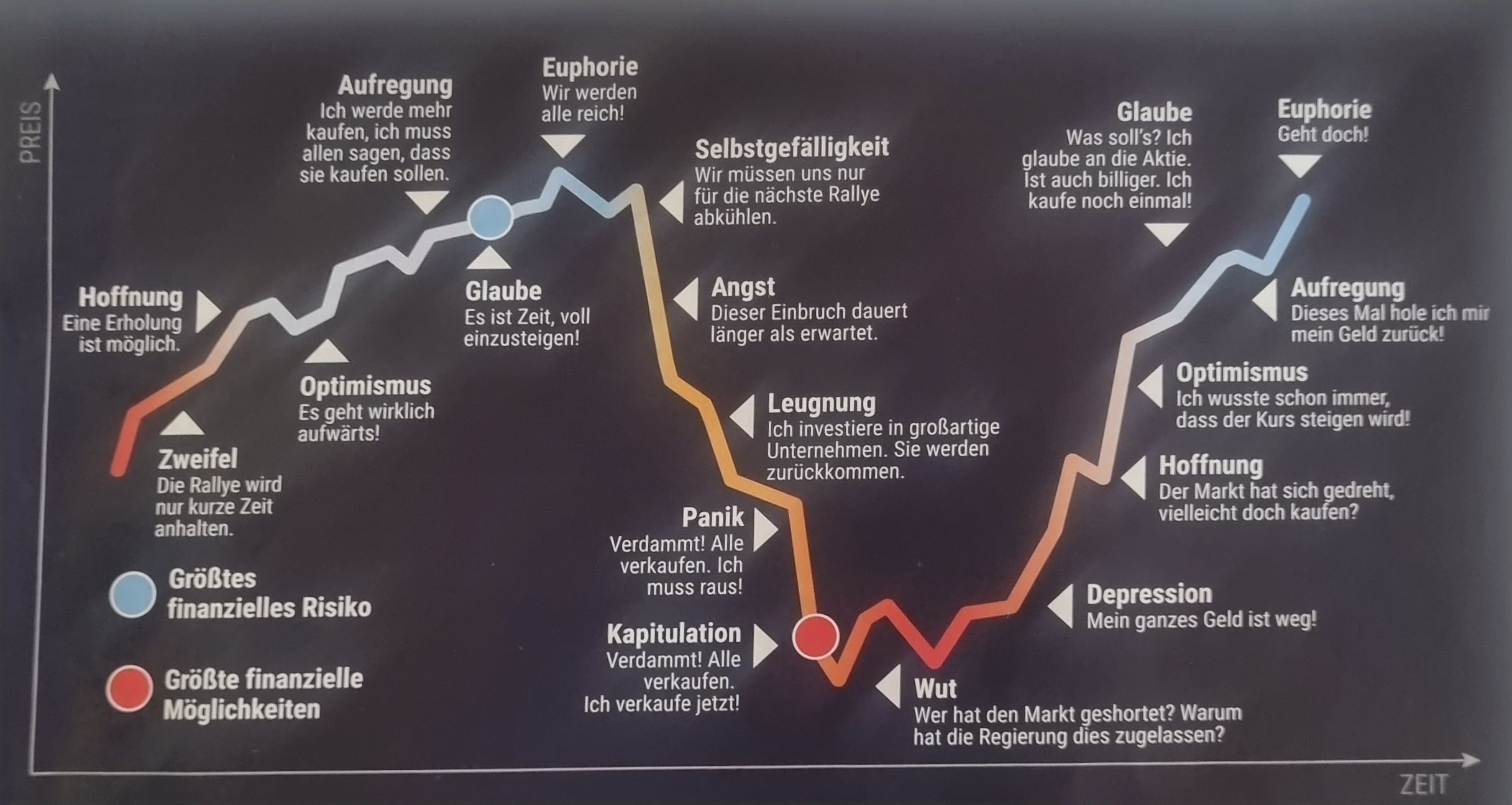 Anleger möchten nicht wahrhaben, dass ein Aufschwung sein Ende findet...
(Mitte letzen jahres habe ich davor gewarnt)

Stellt sich Gewissheit über die Situation ein, verspürt der Anleger Zorn. Aufgrund der Ohnmacht entsteht Panik und Anleger verkaufen, wobei andere Schuld sind.

Sie beginnen zu feilschen und versuchen wieder Licht am Ende des Tunnels zu sehen.

Nach der Enttäuschung, dass sich der Markt nicht nachhaltig dreht, stürzen die Anleger in eine Depression.

Erst, wenn sich der Anleger abgefunden hat, dass man nichts ändern folgt die letzte Phase : die Akzeptanz des Bärenmarktes.
Quelle: Juni Ausgabe BTC-ECHO Magazin
Mein persönliches Fazit:
Um sich auf einen Winter vorzubereiten lagert ein guter Investor seine Rewards ein und konzentriert sich auch Dividende und Stakingrewards.
Im Winter hat ein Investor Zeit, um sich mit der Nachhaltigkeit seiner Lieblingsprojekte zu beschäftigen.
Thomas erklärt dir hier sehr gut was ein Bärenmarkt ist... 😉
embed-podcast/episode/1qEG4JP6KH4HYt5qLHhJ8q?si=5eGJTHqHTLOyVjgMgX5Icw&utm_source=copy-link spotify ~~~
English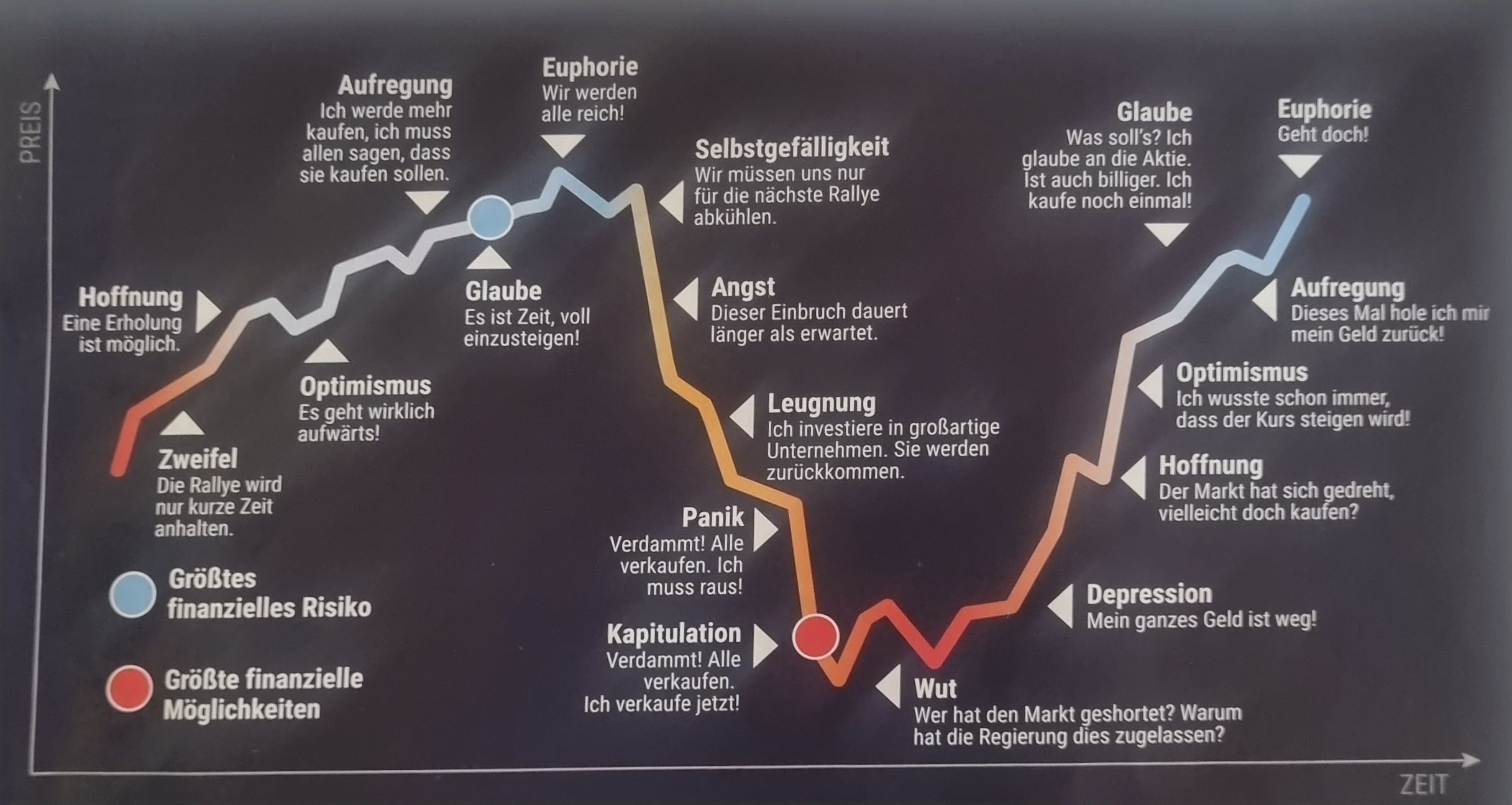 Investors don't want to believe that an upswing is coming to an end...
(I warned of this in the middle of last year).

When the situation becomes certain, the investor feels anger. Due to powerlessness, panic arises and investors sell, blaming others.

They start haggling and try to see the light at the end of the tunnel again.

After the disappointment that the market does not turn around sustainably, investors plunge into depression.

Only when investors have come to terms with the fact that nothing can be changed does the final phase follow: acceptance of the bear market.
Source: June issue of BTC-ECHO magazine
My personal conclusion:
To prepare for a winter, a good investor stores his rewards and also concentrates dividend and staking rewards.
In winter, an investor has time to focus on the sustainability of his favourite projects.
Thomas explains very well what a bear market is here... 😉
embed-podcast/episode/1qEG4JP6KH4HYt5qLHhJ8q?si=5eGJTHqHTLOyVjgMgX5Icw&utm_source=copy-link spotify ~~~