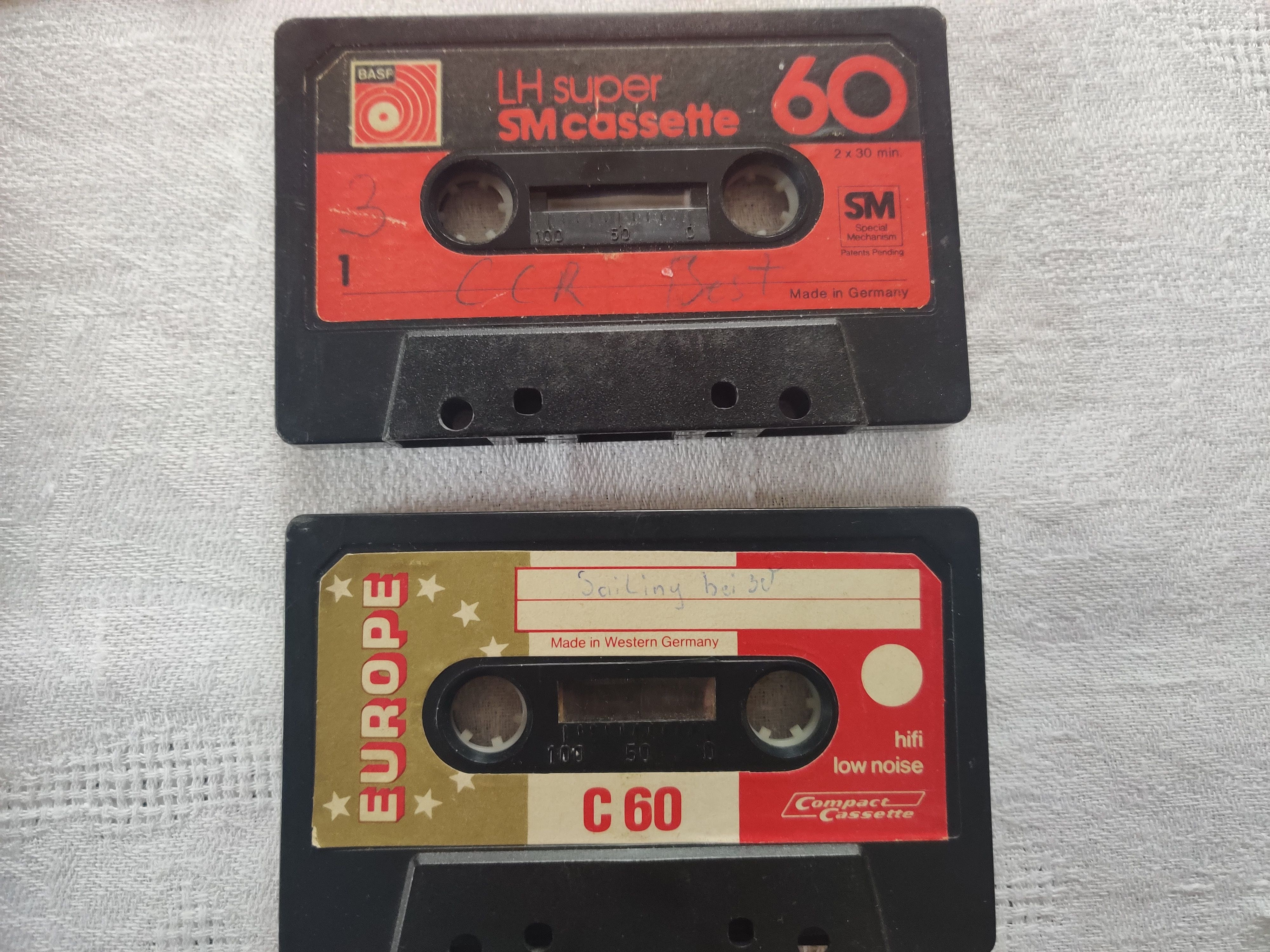 german version below
Hi all,
it won't take long and those relics out of the past will be totally forgotten, swept away by advancing the hell forward in media to save data. In my childhood, this was the ultimate and best possibility to transport music and with the invention of the walkman, you had the chance to listen to music wherever you went, what an amazing life that was.
Now, I think most teenagers would not even know what this device is, with streaming all around the whole concept of portable data is somehow totally turned around, because you got all data you want as long as there is somehow a halfway decent internet connection.
Nevertheless, those cassettes are something special to me, by the way on the red one is labeled "CCR Best" and the other has just a small hint with " Sailing at 30". Maybe i need to go search a cassette player .. but some memories are best left untouched .. :)
yours Jan
ps just found those two beauties in a drawer i rarely use
--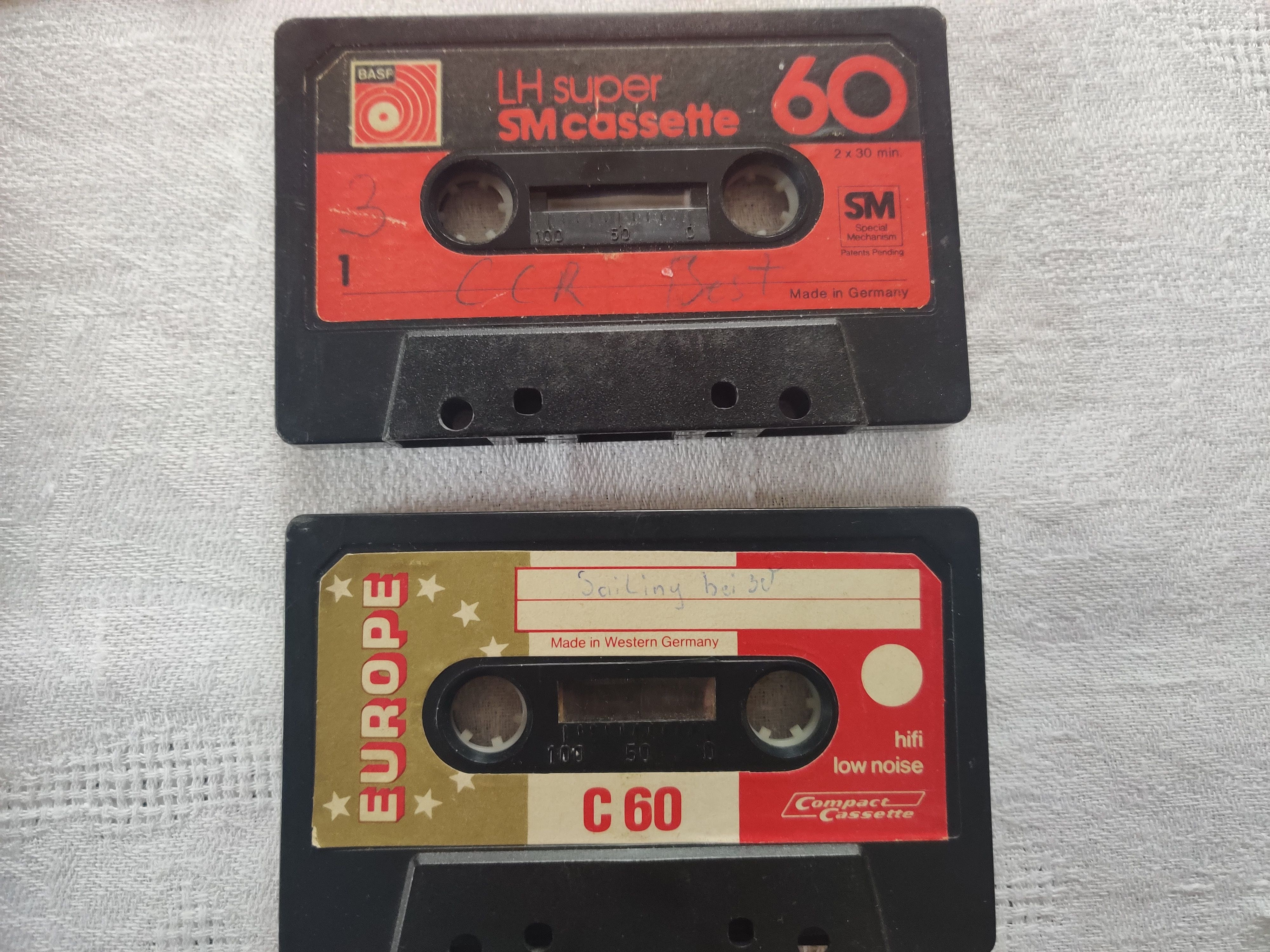 Hi zusammen,
nicht mehr lange, dann werden diese Relikte aus der Vergangenheit in Vergessenheit geraten, hinweg gewischt von der immer schneller werdenden Entwicklung im Bereich Datenträger und Internet. In meiner Kindheit waren diese Dinger die ultimative Möglichkeit Musik zu transportieren und mit der Erfindung des Walkmans konnte man Musik überall hören, welch wunderbares Leben das doch war.
Ich denke wenn man heute Teenager fragt was das wohl sein könnte würde man nur in große, fragende Augen blicken. Mit Streaming immer und überall wurde das ganze Konzept der tragbaren Datenspeicher komplett überholt, alles was man heute noch braucht um an fast jedes Datenelement zu kommen ist eine halbwegs anständige Internetverbindung.
Nichts desto trotz, diese Kassetten sind mir sehr lieb und verkörpern einen Teil meiner Jugend :)
Auf der roten steht übrigens "CCR Best" und auf der anderen nur ein kleiner Hinweis mit "Sailing bei 30" :) Vielleicht sollte ich mal einen Kassettenspieler suchen, aber manchmal sollte man vielleicht Erinnerungen einfach so lassen wie sie sind ..
Euer Jan
ps, die beiden Schönheiten hab ich in einer alten Schublade gefunden