Hallo liebe Hive Community,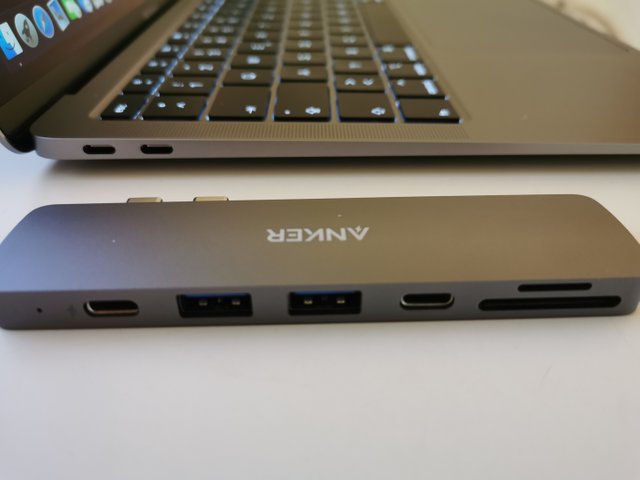 Ein Hilfreiches Werkzeug für Apple
Falls du auch einen neues Mac Book Pro oder Air hast, wirst du schnell fest stellen dass es wenig Anschlüsse bzw. keine wie z.B. für USB, Netzwerk oder HDMI hat.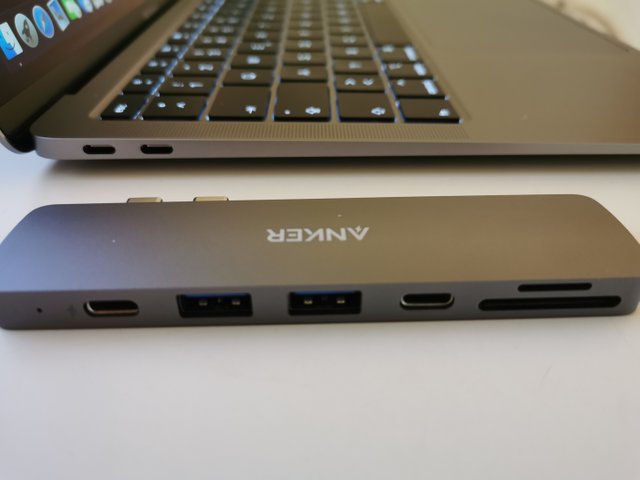 Beim Mac Book Air findest du nur zwei Thunderboltanschlüsse welche man im regulären Gebrauch in der Pfeife rauchen kann.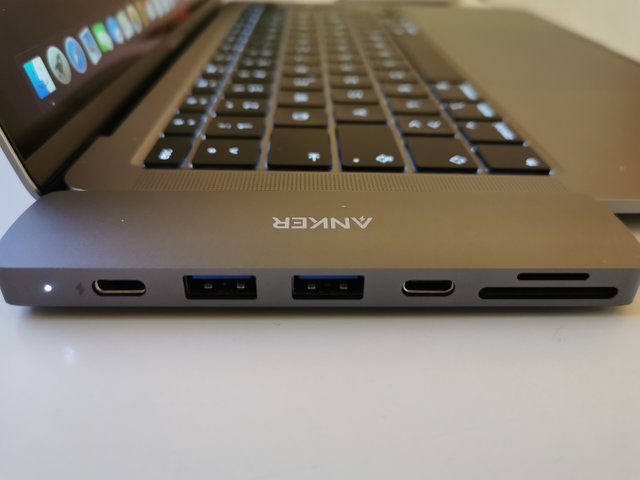 Nach längerer Recherche kam ich zum Anker. Der Anker ist Adapter welcher 7 Anschlüsse dabei hat.
" PowerExpand Direct 7-in-2 USB-C PD Media Hub
Die extrem kompakte MacBook Station für Medien, Datenübertragung und blitzschnelles Laden
Einer für alle
Hol dir 7 leistungsstarke Ports mit blitzschneller Datenübertragung, kristallklarem Streaming sowie High-Speed Ladungen für dein MacBook. Das alles in nur einem kleinen Hub.
Fortschrittliche Konnektivität
Thunderbolt 3 bringt USB-C Technologie aufs nächste Level! Genieße blitzschnelle Datenübertragung sowie Ladegeschwindigkeiten.
Multi Bildschirm Option
Oder verbinde zwei Bildschirme gleichzeitig mit [email protected] per USB-C auf HDMI. Unterstützt [email protected] für einen Monitor.
Universelle Kompatibilität
Die beiden SD und microSD Speicherkarten-Ports sorgen für erweiterte Konnektivität.
Zero Installation
Egal ob Maus, Tastaturen, USB-Festplatten - einfach anschließen. Fertig. Ganz ohne Installation. "
source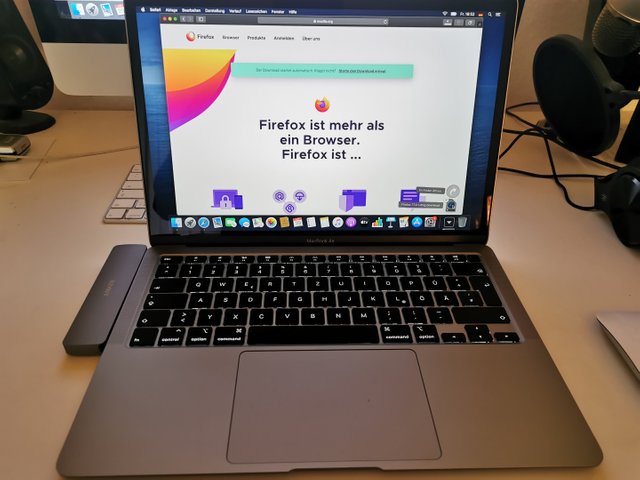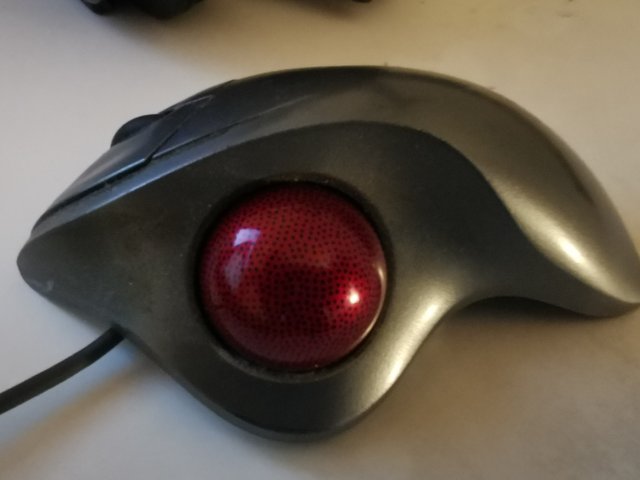 Ich habe eine alte USB Logitech Maus dran und es funktioniert wunderbar.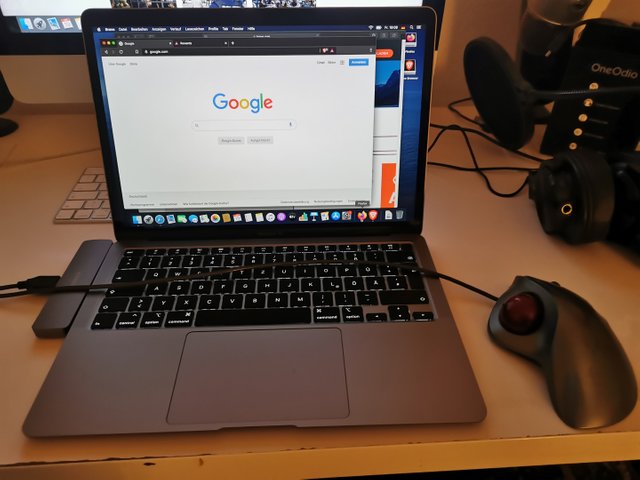 Hello dear Hive Community,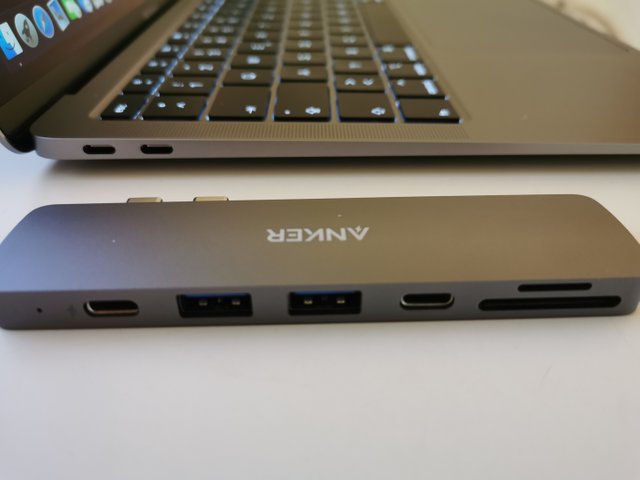 A Helpful Tool For Apple
If you also have a new Mac Book Pro or Air, you'll quickly find that it has few or no ports like USB, network, or HDMI.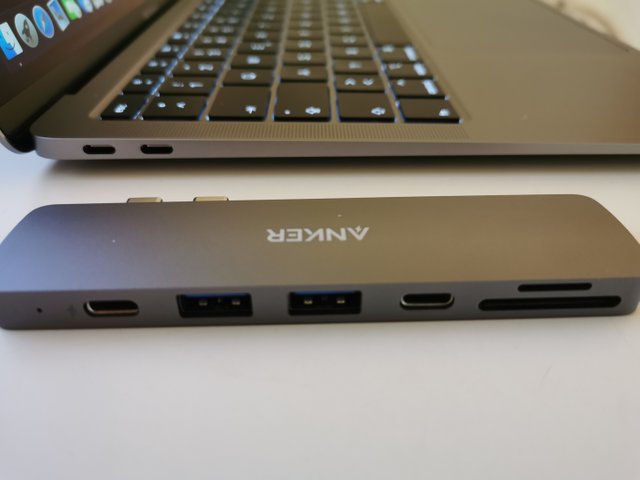 With Mac Book Air, you'll find only two Thunderbolt ports that you can smoke in your pipe in regular use.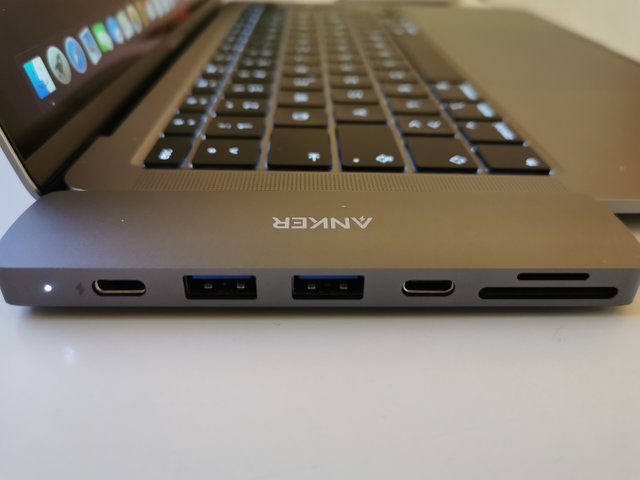 After some research I came to the anchor. The Anker is an adapter which has 7 connectors.
" PowerExpand Direct 7-in-2 USB-C PD Media Hub
The ultra-compact MacBook Station for media, data transfer and lightning-fast charging
One for all
Get 7 powerful ports with lightning-fast data transfer, crystal-clear streaming, and high-speed charging for your MacBook. All in one small hub.
Advanced connectivity
Thunderbolt 3 takes USB-C technology to the next level! Enjoy lightning-fast data transfer and charging speeds.
Multi screen option
Or connect two displays simultaneously at [email protected] via USB-C to HDMI. Supports [email protected] for one monitor.
Universal compatibility
The two SD and microSD memory card ports provide advanced connectivity.
Zero Installation
Whether mouse, keyboards, USB hard drives - simply connect. Done. Without any installation. "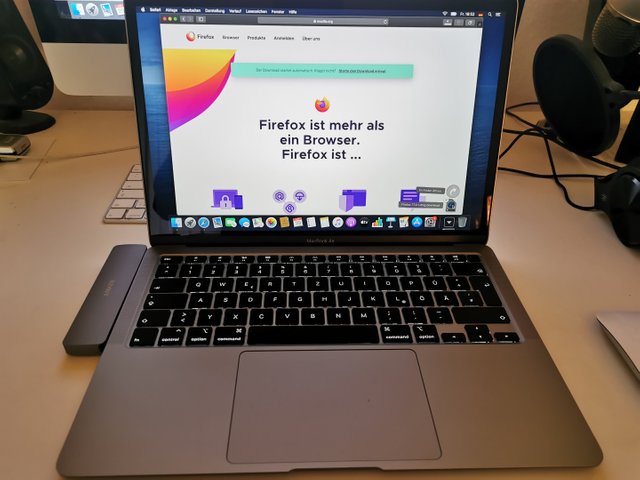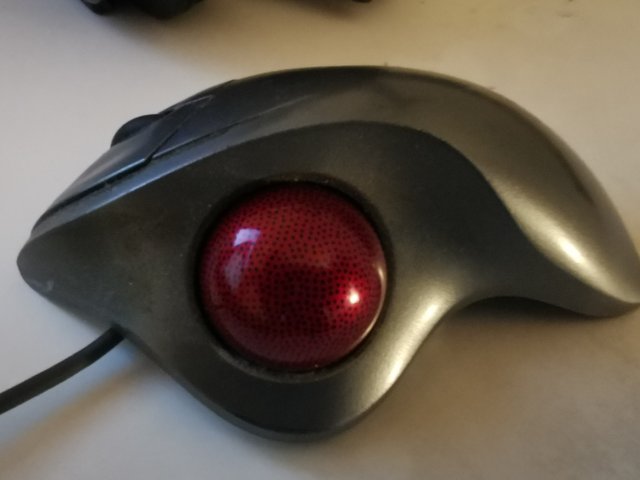 I have an old USB Logitech mouse on it and it works great.