Hallo liebe Hive Community,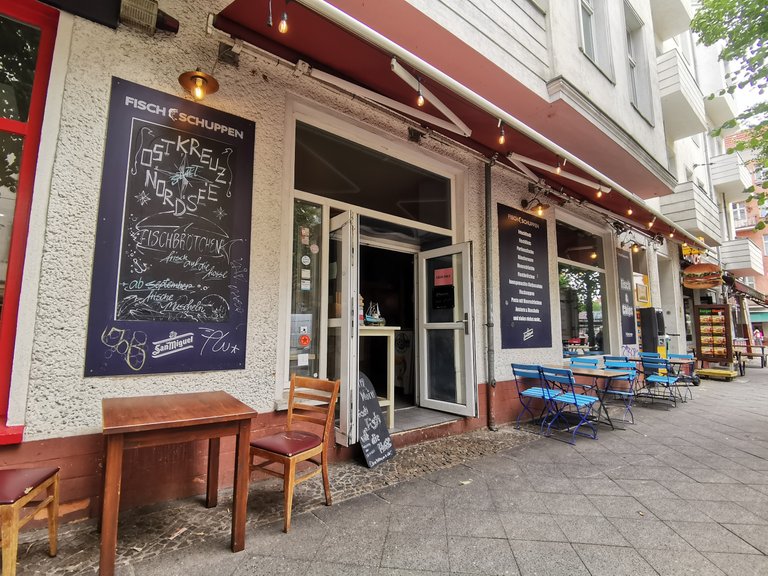 Lecker Fisch In Berlin
Der FischSchuppen; Berlin ist in der Boxhagener Strasse lokalisiert und ist nur ein Steinwurf weit vom Bahnhof Ostkreuz entfernt.
Der Besitzer ist ein Bekannten von uns, welcher den Laden kurz vor der Corona Krise übernommen hat. Den Lockdown hat er genutzt um den Laden auf Vordermann zu bringen und jetzt ist das Lokal wieder bestens besucht.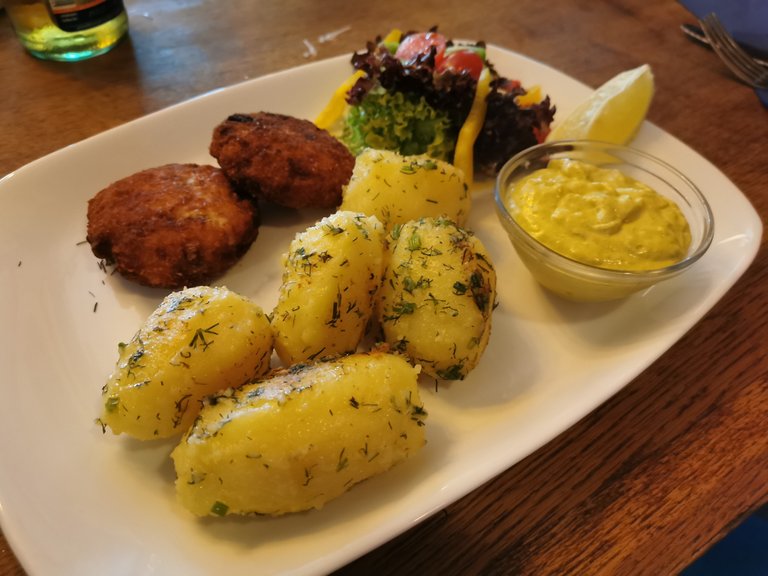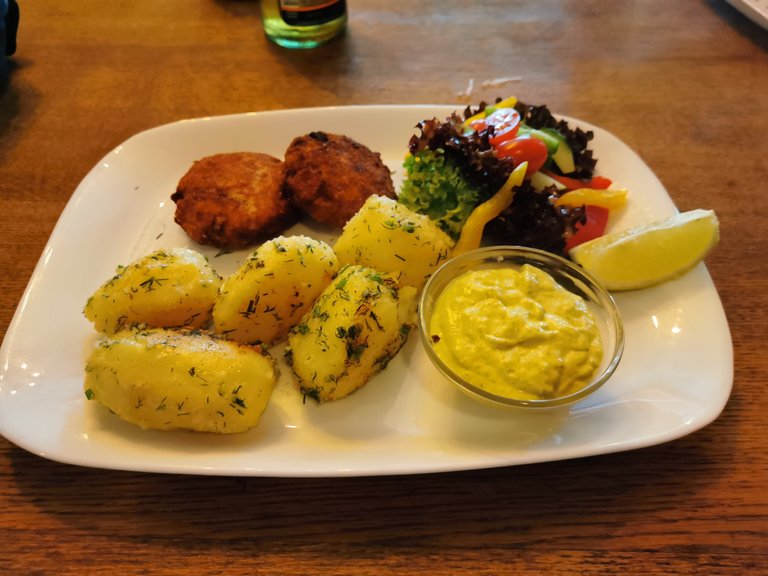 Er hat extra für uns mich paar Fischfrikadellen gemacht aus Lachs und Kabeljau dazu gab es in Dill geschwenkte Kartoffeln.
Bei den Fish und Chips hat @charles-d auch Lachs gewählt.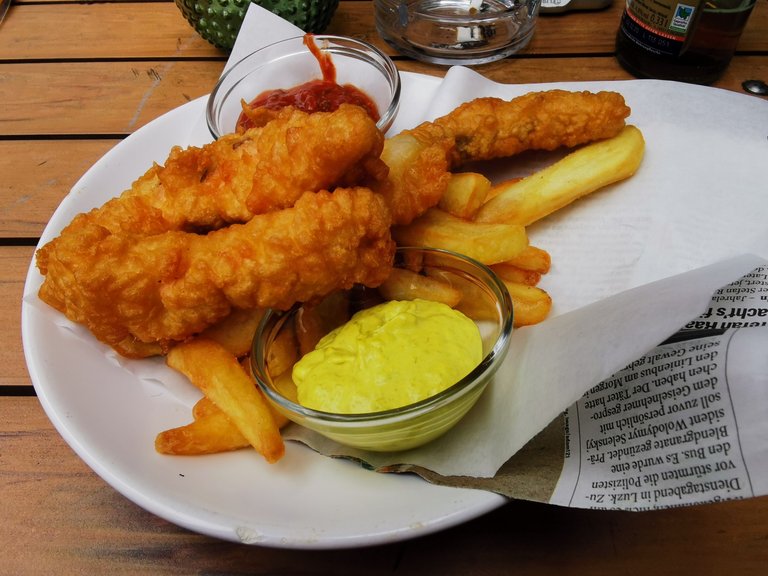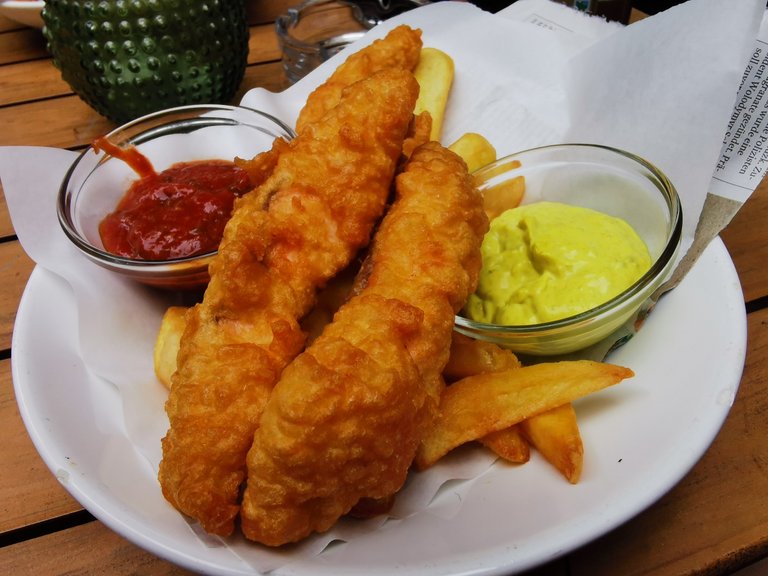 Beide Gerichte waren super frisch und mehr als lecker.
Dazu gab es ein Flensburger Gold was natürlich ein Anlass für den #beersaturday bietet. Das Flensburger Gold ist nicht ganz so herb und wir wir finden ein 1 A Sommerbier.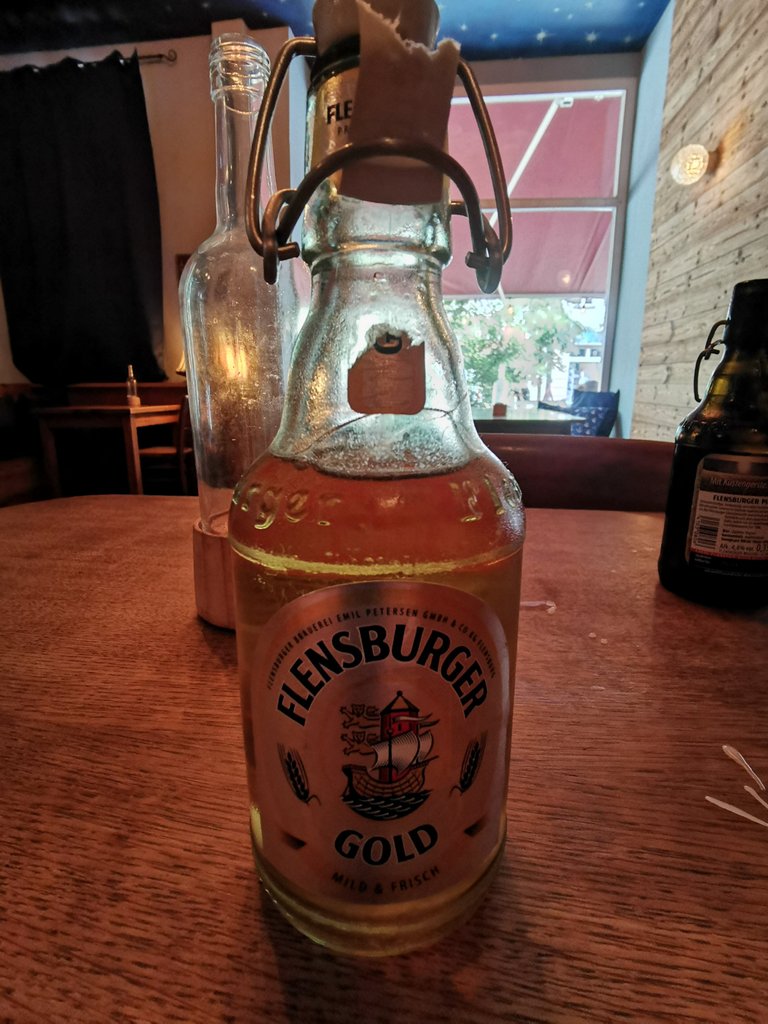 Solltest du mal in der Nähe sein empfiehlt es sich von 12-14 Uhr und Abends ab 18 Uhr zu reservieren.
Hello dear Hive Community,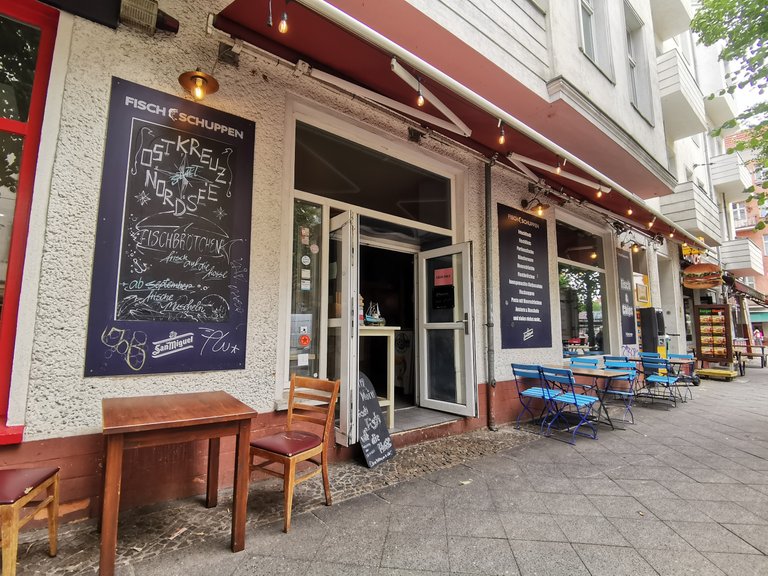 Delicious Fish In Berlin
The FischSchuppen; Berlin is located in Boxhagener Strasse and is only a stone's throw away from Ostkreuz station.
The owner is a friend of ours who took over the shop shortly before the Corona crisis. He used the lockdown to get the restaurant in shape and now the place is very busy again.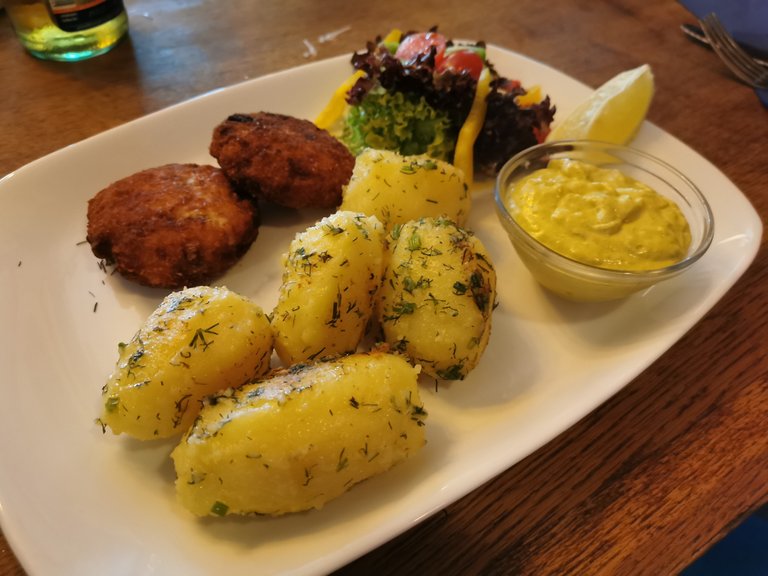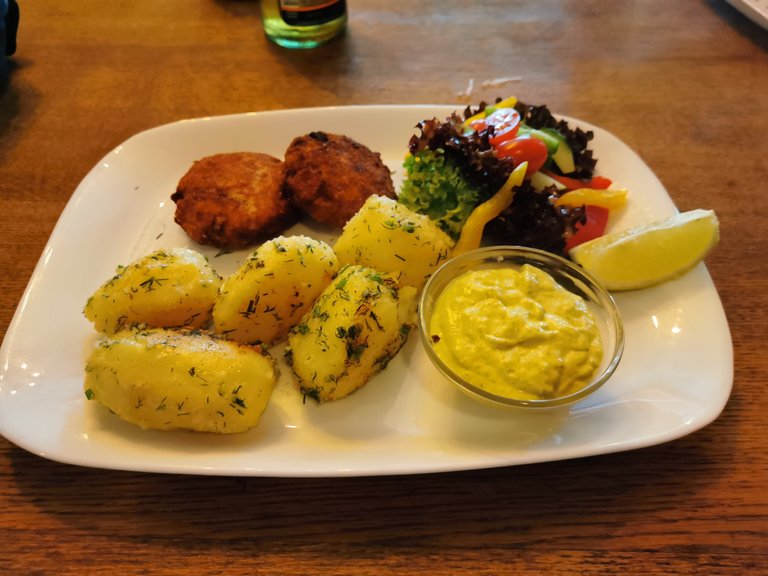 He made some fish cakes especially for us me of salmon and cod with potatoes tossed in dill.
For the fish and chips @charles-d also chose salmon.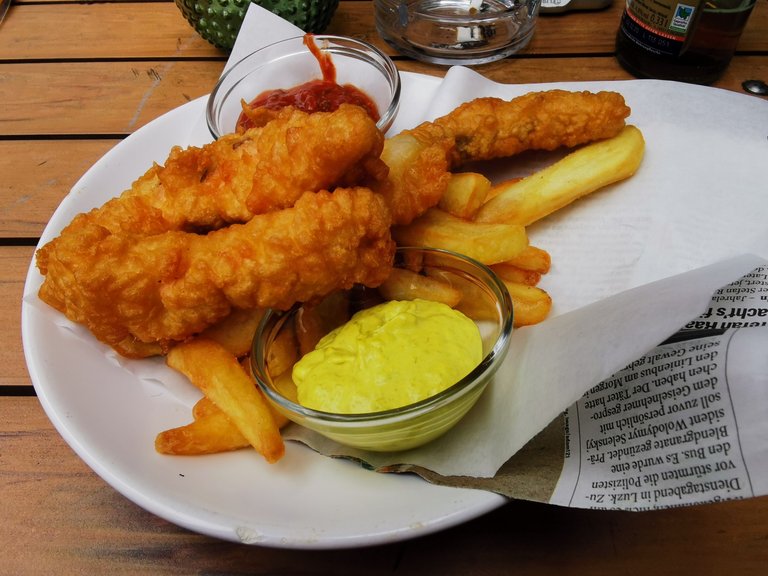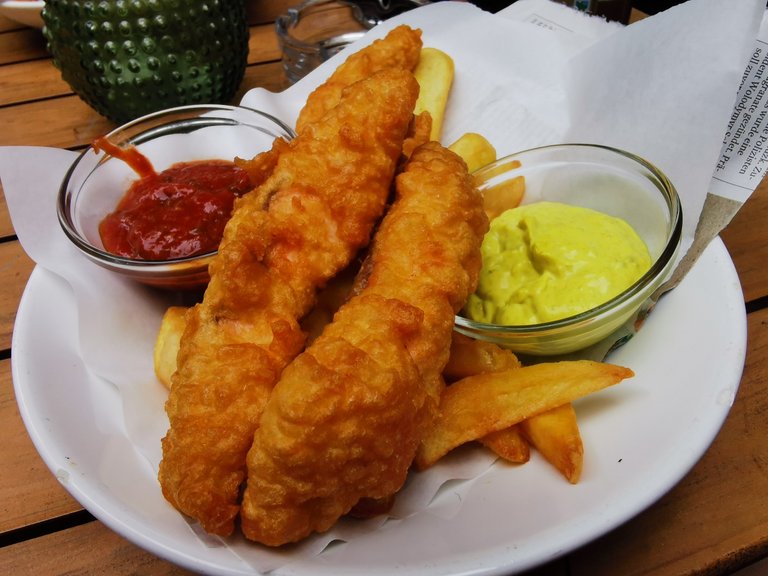 Both dishes were super fresh and more than delicious.
In addition there was a Flensburger Gold which of course is a reason for the #beersaturday.
The Flensburger Gold is not quite so tart and we find a 1 A summer beer.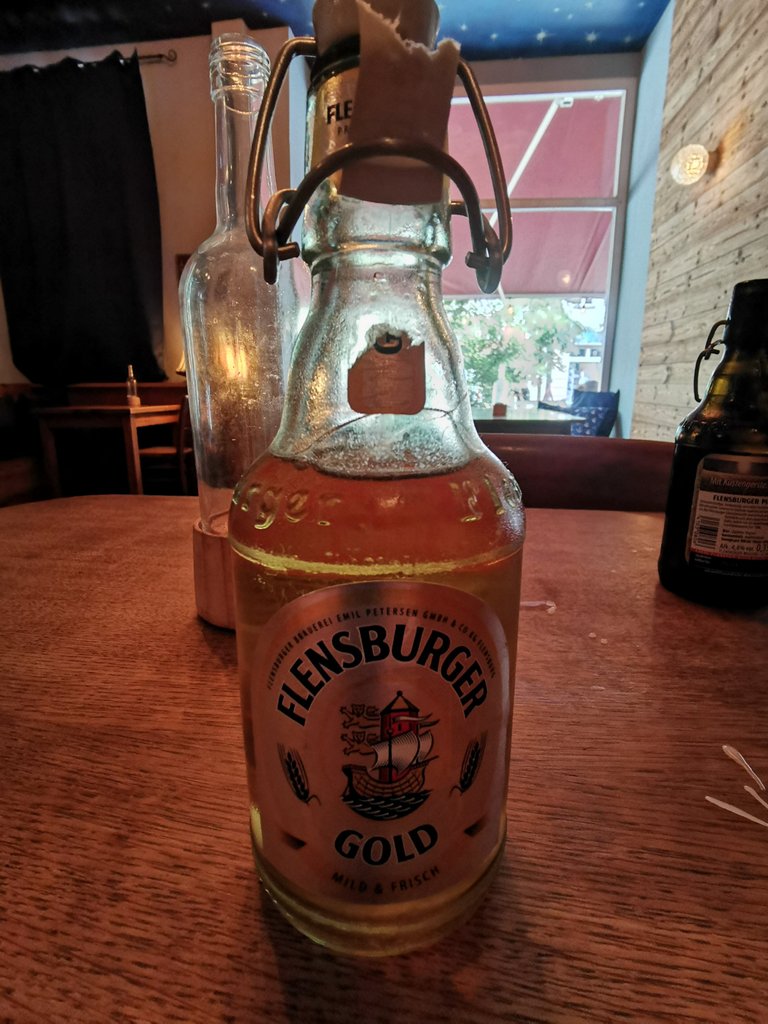 If you should be in the proximity it is recommended to reserve from 12-14 o'clock and in the evening from 18 o'clock.