I'm still potty about McGregor's potters' work. The blue, cheese pots are Paul de Jongh's and the plates, Trish O'Keeffe's. I don't have enough of it. Or, depending on whose opinion, too much. And I'll get more...I have credit with Trish from our ongoing bartering...
Anyhow, I do use it and I love how food looks on it. The red and yellow, somewhat wonky (that's how it fires) plate ware are so versatile. The work for almost anything, serving, eating, stews and pastas. Mostly, it's pasta.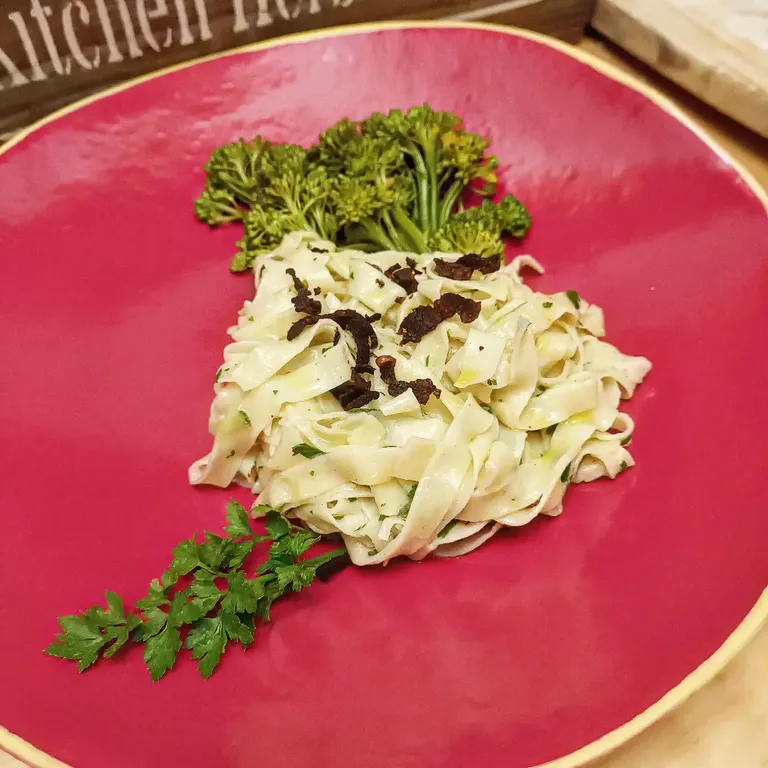 Last week, I didn't share our pasta - it was another simple one: pasta with a little tzatziki, garlic and olive oil, topped with crispy bacon bits. Served with garden broccoli, mature gouda and an avocado side salad. Avocado's in season at the moment. I do wish we'd get it in summer...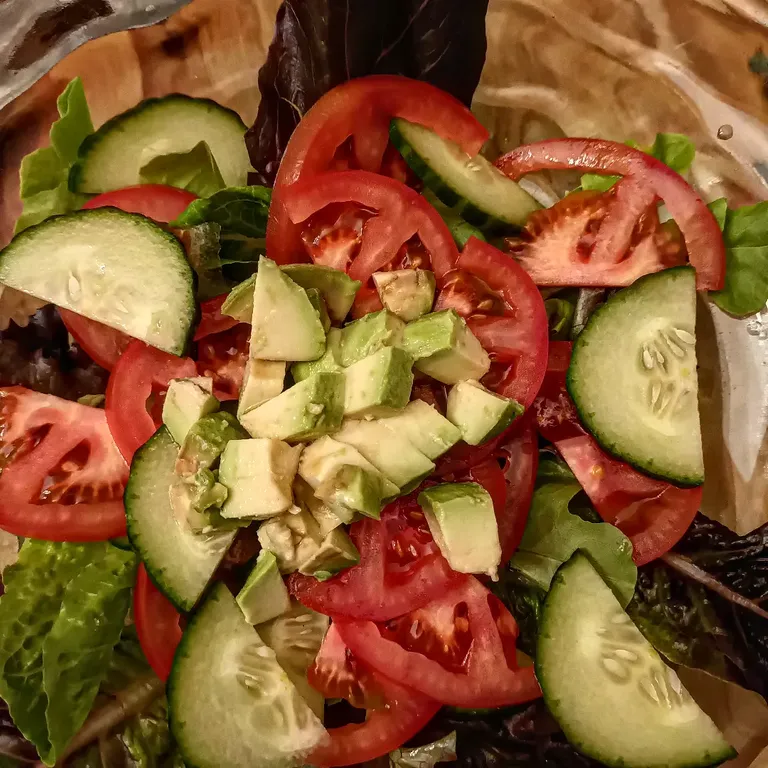 I do love how Trish's dishes curve up to hug the contents.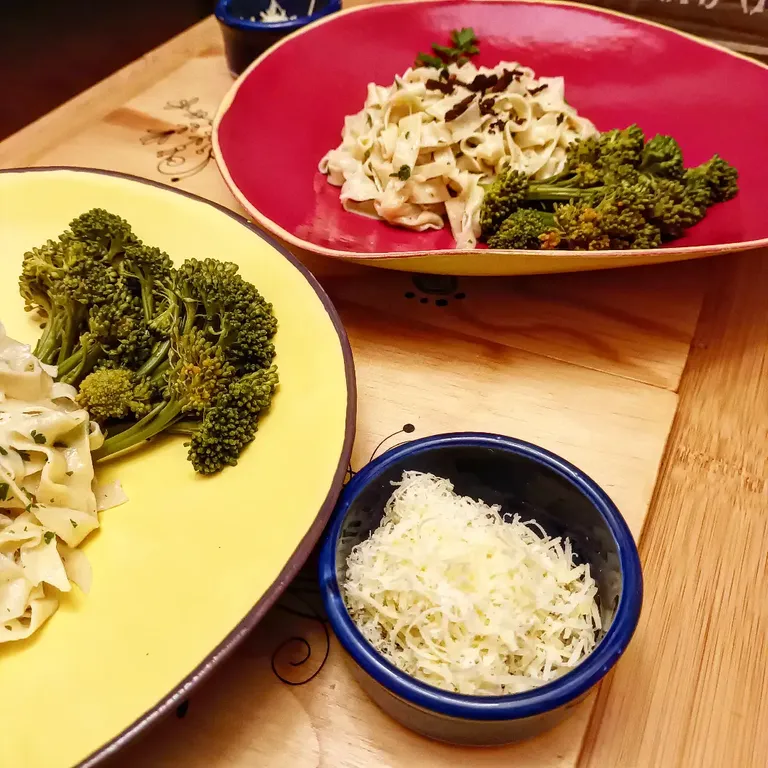 Last night's pasta was inspired by Tuesday's green bean and olive side. These pasta dishes must be nearly 20 years old: from the Rondebosch Potters' market and where we first came across Paul de Jognh, not knowing he was potter whose family would become friends in McGregor. Talk about circles of life....
For last night's pasta, I made an onion marmalade and dolloped that on top of pasta I had tossed in olive oil with fresh marjoram and olives with a mature gouda on the side. Served with a salad, of course.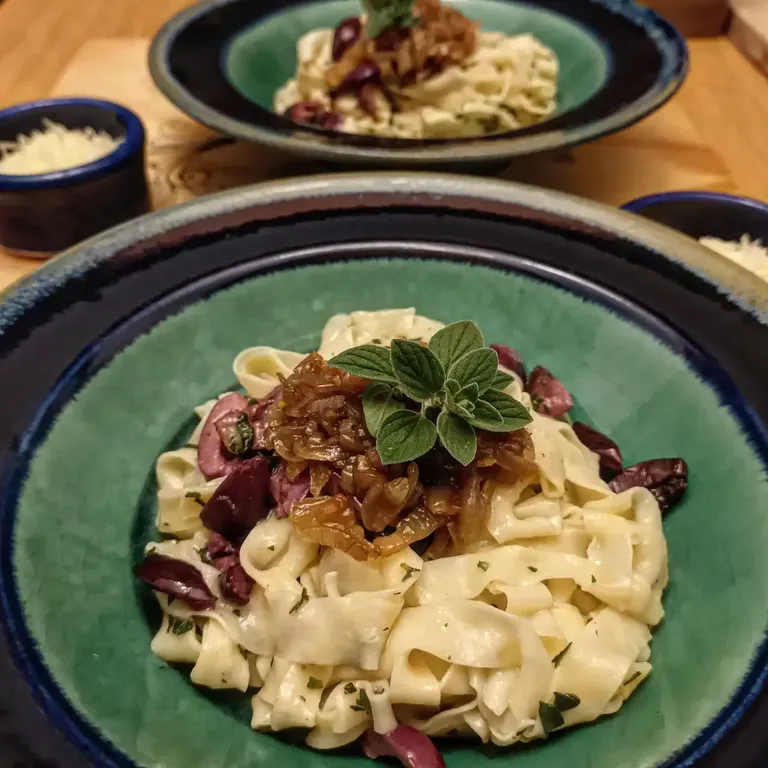 Did it work? Yes. But. Next time I would used either oreganum or basil. The marjoram didn't quite work for me although The Husband liked it.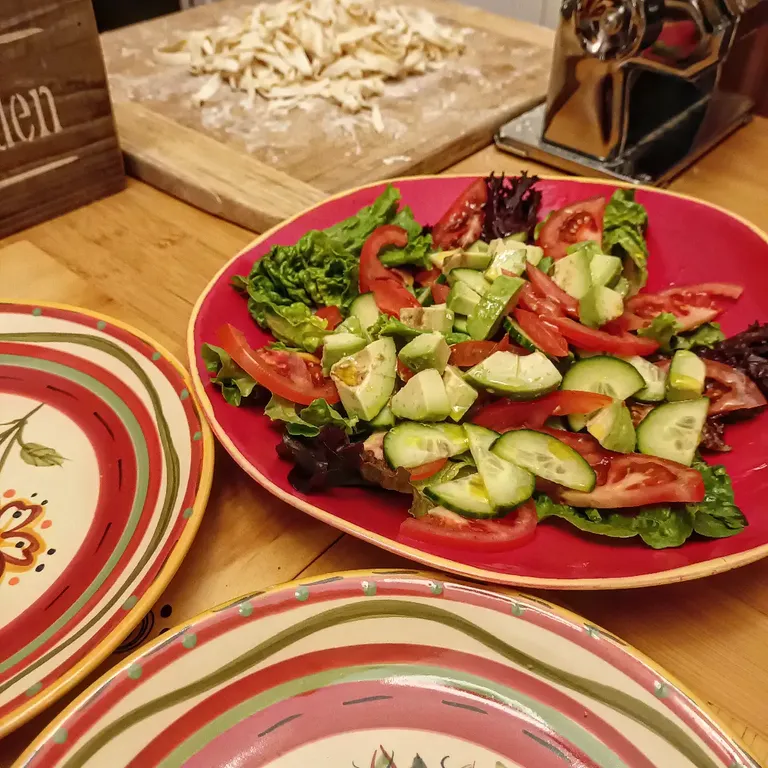 For a change, the salad saw red in one of Trish's bowl plates...and yes, there will be more, but they'll be different but archetypally Trish's.
Until next time, be well
Fiona
The Sandbag House
McGregor, South Africa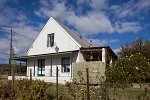 Photo: Selma
Post script
If this post might seem familiar, it's because I'm doing two things:
re-vamping old recipes. As I do this, I am adding them in a file format that you can download and print. If you download recipes, buy me a coffee. Or better yet, a glass of wine....?
and "re-capturing" nearly two years' worth of posts.
I blog to the Hive blockchain using a number of decentralised appplications.
From Wordpress, I use the Exxp Wordpress plugin. If this rocks your socks, click here or on on the image below to sign up.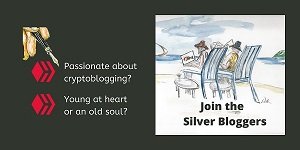 Original artwork: @artywink
lastly, graphics are created using partly my own photographs, images available freely available on @hive.blog and Canva.