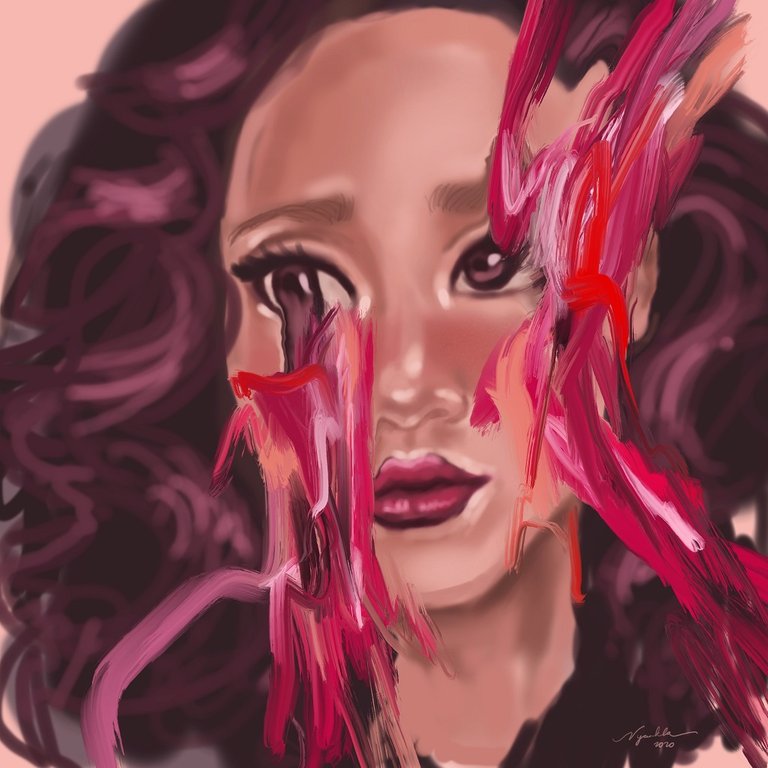 When I first got into digital painting sometime in 2018, the brush that I first used was the airbrush tool. I heard a lot of digital artists cringing when they see an airbrush tool being used to paint hahah well I don't blame them, it should only be used to smoothen things out but not the entire painting.
Fast forward to now, I just felt like painting something without thinking of styles, colors etc.. Just, you know, normal paint haha. So I did this last night.
I used the airbrush cos it's only for fun anyway. Besides, I miss the blending stuff on airbrush. It's also cos I got tempted to paint like how those artists on Instagram would. Dunno, was fun.
Here's some video of me painting it, not the usual timelapse that I post. Maybe I should record this more often... with good recordings, of course. This was only done last night so I wasn't really thinking of the setup :p
I hope you find it satisfying to watch from beginning to end.
And yes I know I made an effort with both eyes and now I just scribbled on top haha! I don't really care though, it was just a practice and for fun. Besides, I really find my portraits now boring without it.
Here's the one before the 'disaster' :p