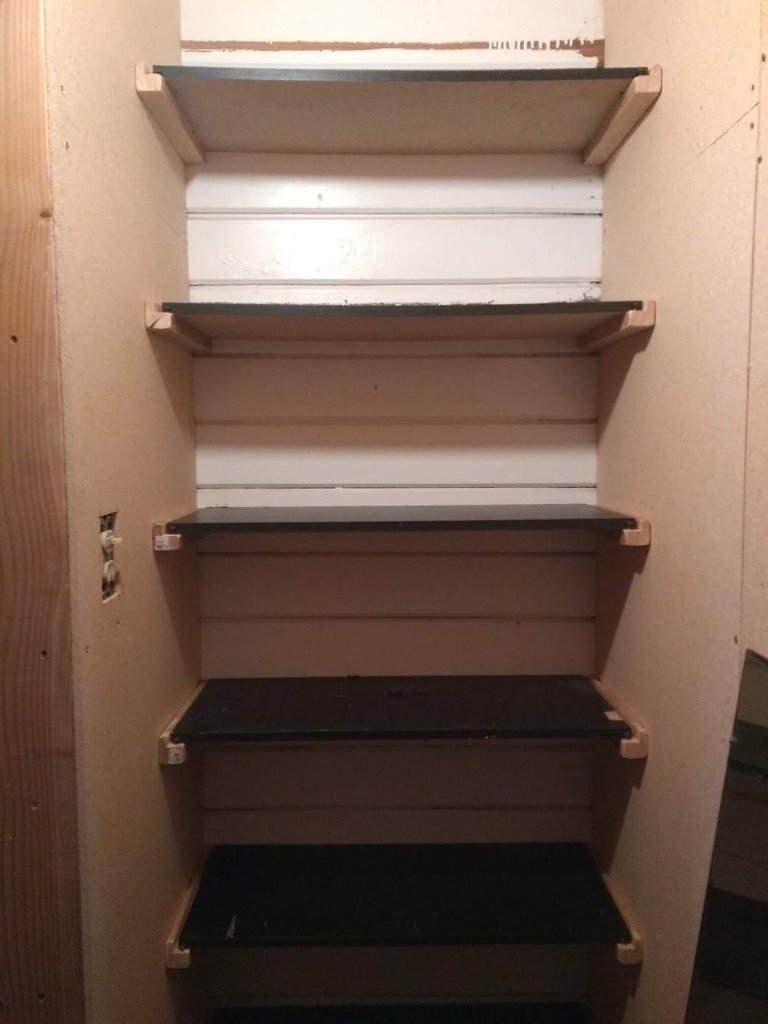 Spent the morning yesterday building the shelves in our new closet. I was able to reuse the shelves from a cheapo shelving unit that fell to pieces. The shelves are 28 1/2" and the closet is 30" wide.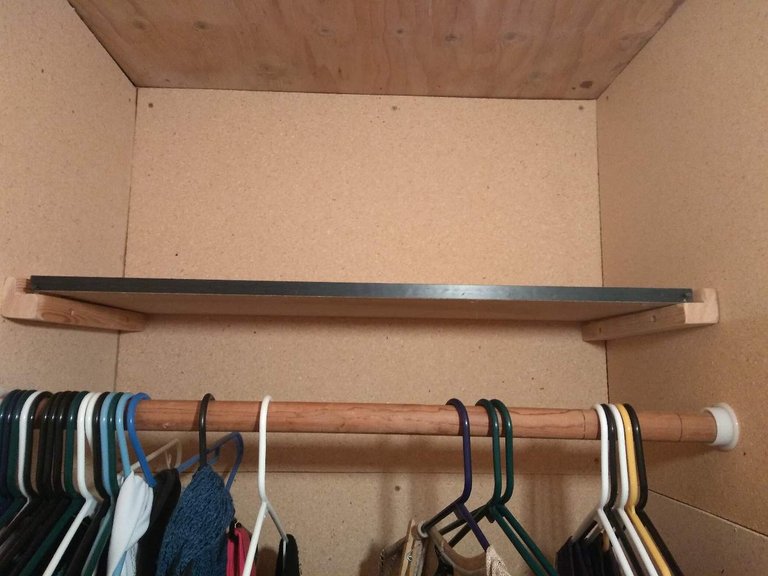 It worked out quite well though since I had exactly enough shelves for what I needed. I have 6 shelves on the tall side with 13" spacings and a single shelf over the closet rods. This is our new bathroom closet that will store our excess toiletries, towels, and @stryeyz daily work clothes.
The brackets were the part that took a bit of engineering or design to get right. I took an 8ft 2x4 and cut it lengthwise on the table saw. Then each length got a 7/8x5/8 notch cut out. This was the tricky part. I had to cut first 7/8 wide but set the blade to 5/8 depth. Then I cut 5/8 wide with the blade set 7/8 deep. The brackets were then cut to 12" long.
I was scratching my head for a few while I worked it out, but the end result was almost exactly what I wanted. I have a bit of slop side to side but the shelves fit and they are locked in place with screws.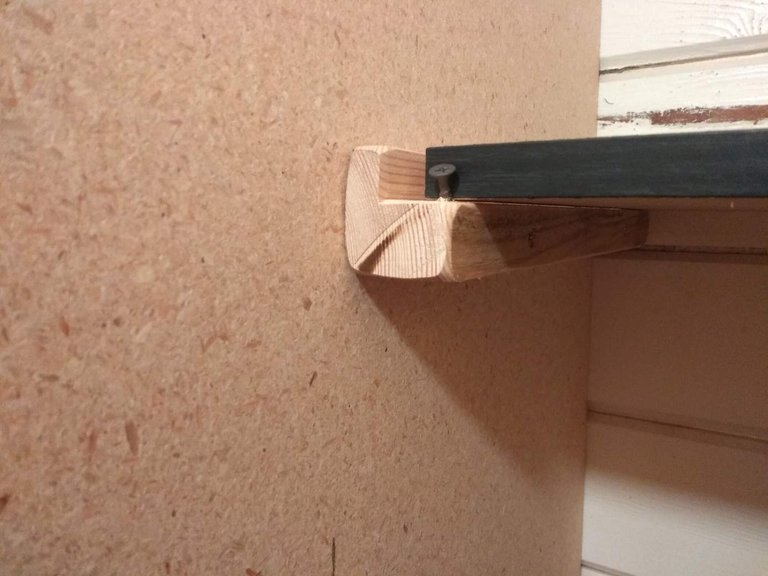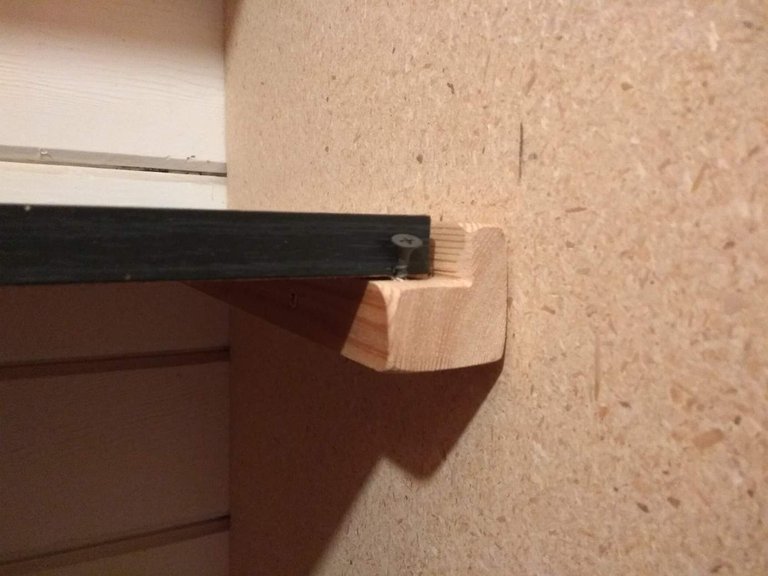 Slowly but surely I am ticking off projects from my lengthy todo list.
Posted using Partiko Android