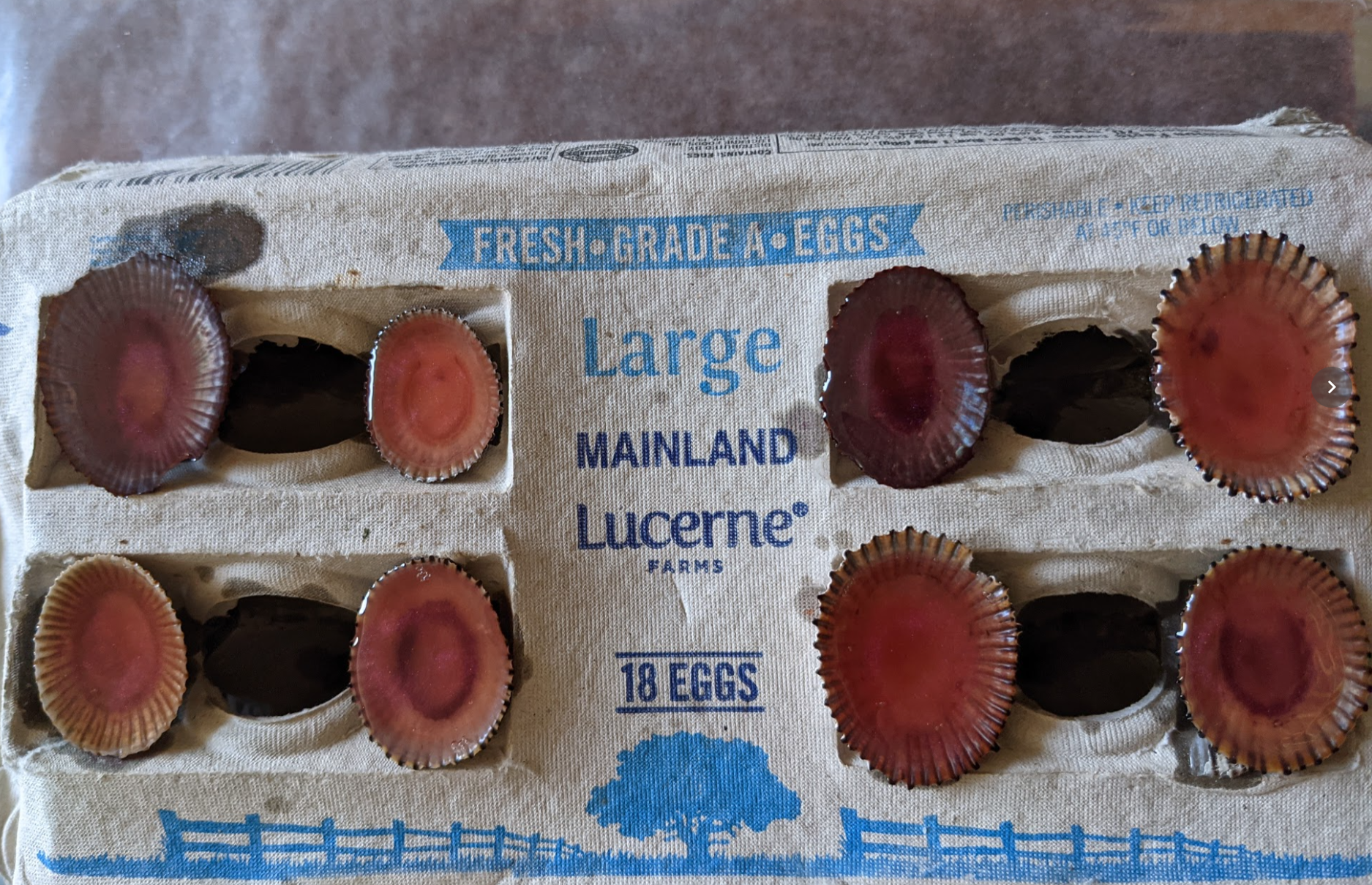 We just finished filling eight (8) shells today to replenish our stock.
We are using slow cure resin here so it will take a couple days to get hard enough to work on and a week to fully cure.
Our online sales have been very slow but the local requests for pendants is still there.
The fun part about making pendants is the polishing of them as we never know how they are going to turn out until we start the sanding process.
It is so rewarding when we find a shell with a nice pattern or color.
We will start sanding these at the end of the week.