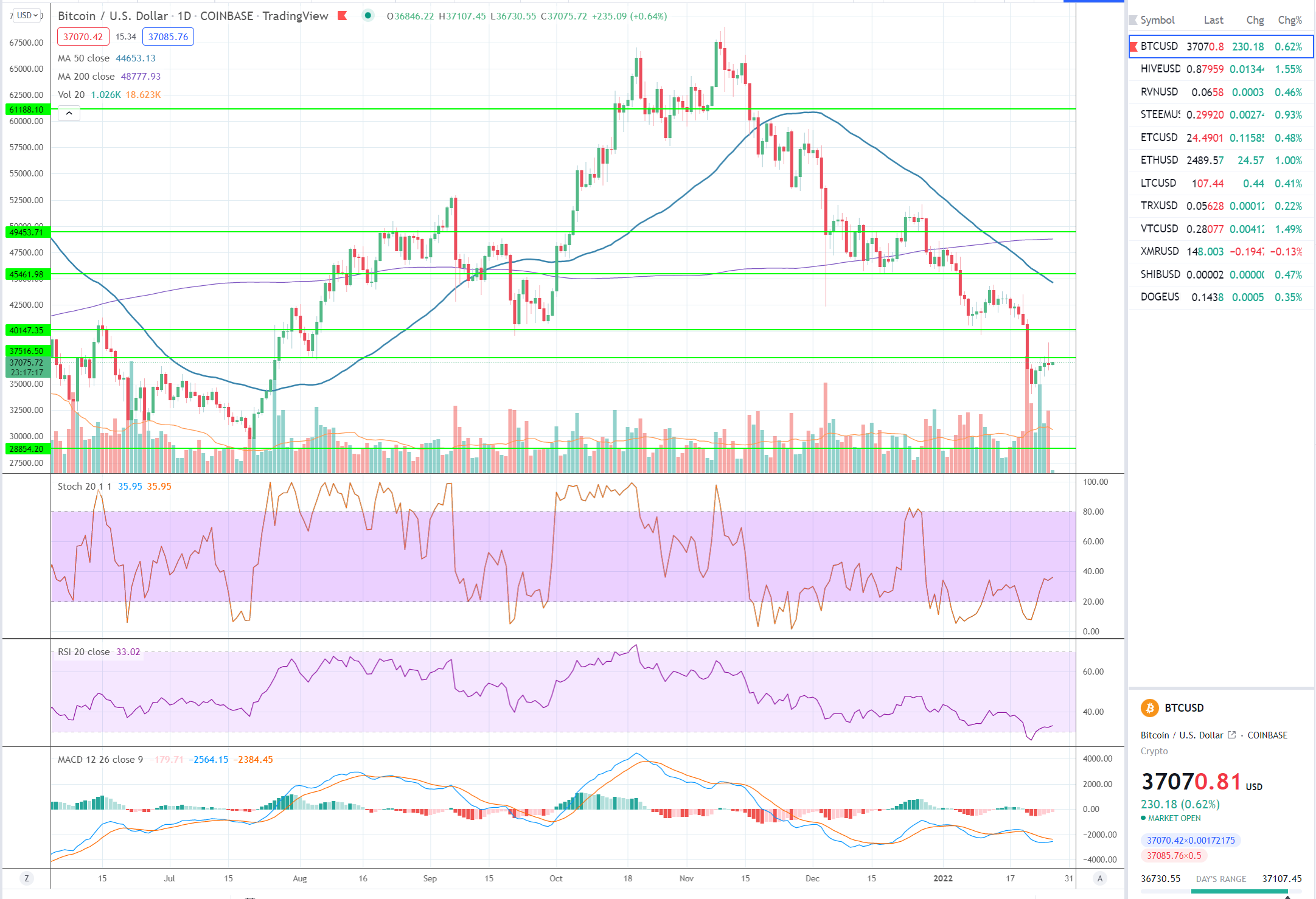 Just when I thought Bitcoin would test the $40K level again it falls back to $37K.
I have NO IDEA what is so special about this level.
There is no chart that shows this level as anything other than a weak support/resistance level, until NOW.
Bitcoin really needs to hold, and consolidate above $40K to prevent the drop to $20K.
If you would like to try mining and trading please sign up using our referral links.
NiceHash https://www.nicehash.com/?refby=85b7e824-5cc1-43a8-be71-c961268c7dae Betterhash https://www.betterhash.net/?ref=120255
Webull https://a.webull.com/iq6eninsuyBMifIlHg