We're still not allowed to go anywhere, because our state premier insists we all stay home because of coronavirus. Our 14 day daily average for regional Vic? 4.9. Metropolitan Melbourne has worse restrictions than us, but they have 78.6 as their fortnight average. Most of the deaths have been in aged care homes. Oh - don't even get me started. There's no point focussing my attention on the increased surveillance, loss of right to protest, closing businesses, anger and frustration so many people are feeling right now, and I don't even want to get into a debate - as usual, if you want to exit the lockdown people say 'do you want old people to die?' as if it's all that simple.
So, rather than focussing energies on what we can't do, we're focussing on what we can. There is a lot to do around here - all the things we couldn't do if we were travelling. Still, we hope to get a few weeks in by the end of the year, although I'd be suprised if we are allowed.
Today's project? A welding project. Can you guess what it is?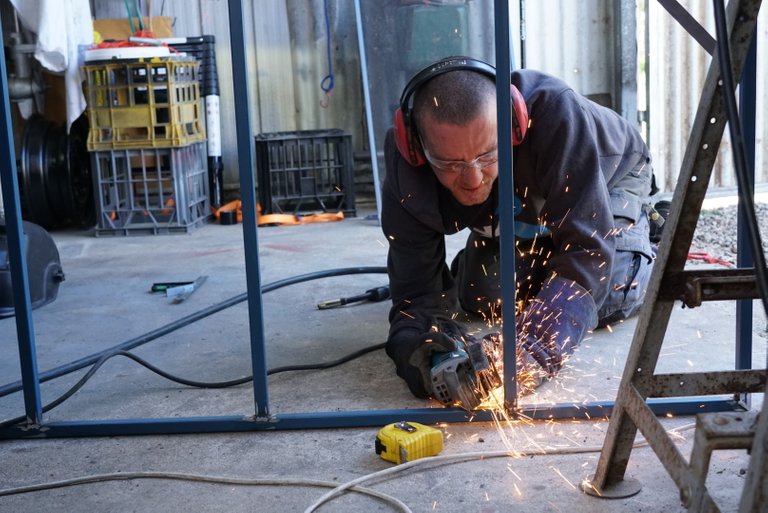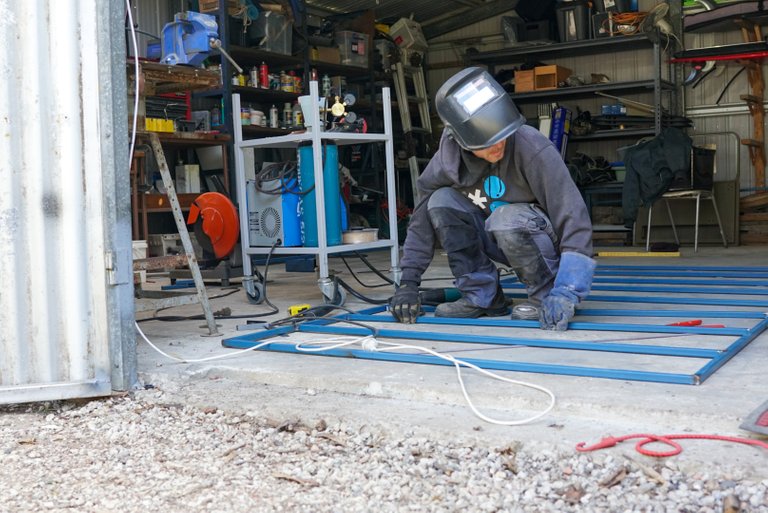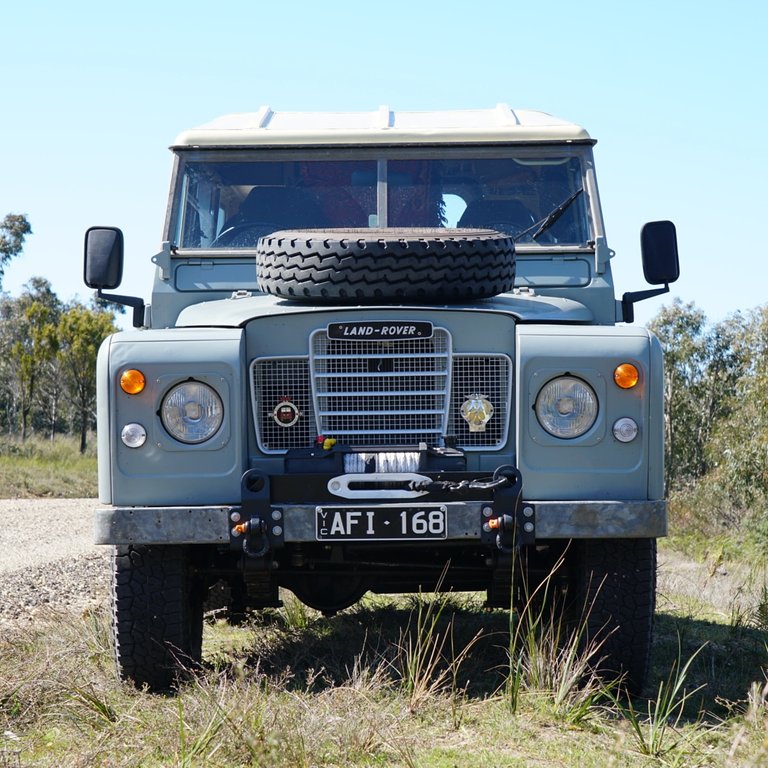 Yup, it's something for Buttercup! How did you guess? Rather than a holiday on a tropical island, sitting at a taverna in Greece, fishing in Western Australia or exploring temples in Asia, he's welding. I mean, even lying in the back of Buttercup in the middle of the busy somewhere in Victoria would be nice, a little like this: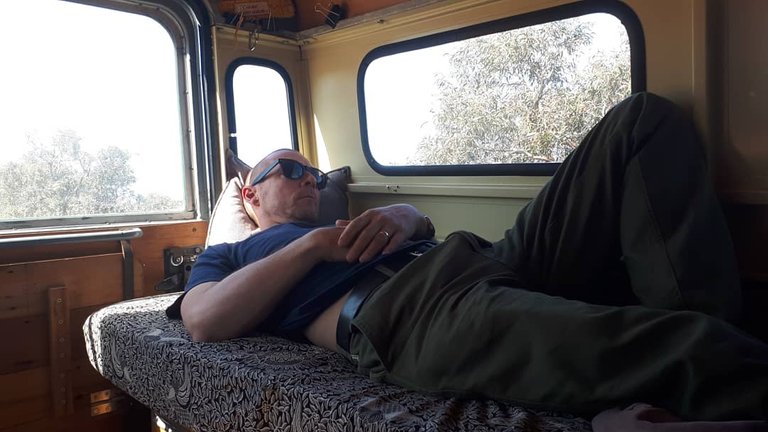 We did go for a drive the other day. We're allowed to do that, so long as we don't get out of the car. But if you are in the middle of tthe bush and there's no police or surveillance cameras - or other people around - I guess that's okay, right?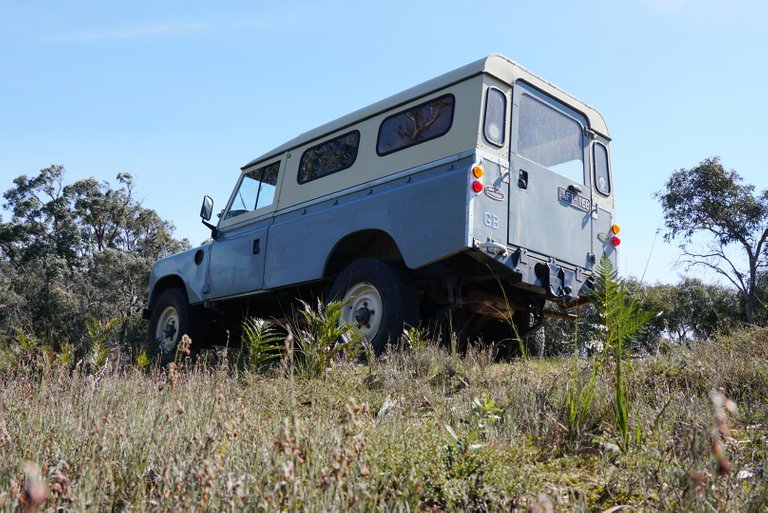 So anyway, back to what he's building. Do you know what it is yet?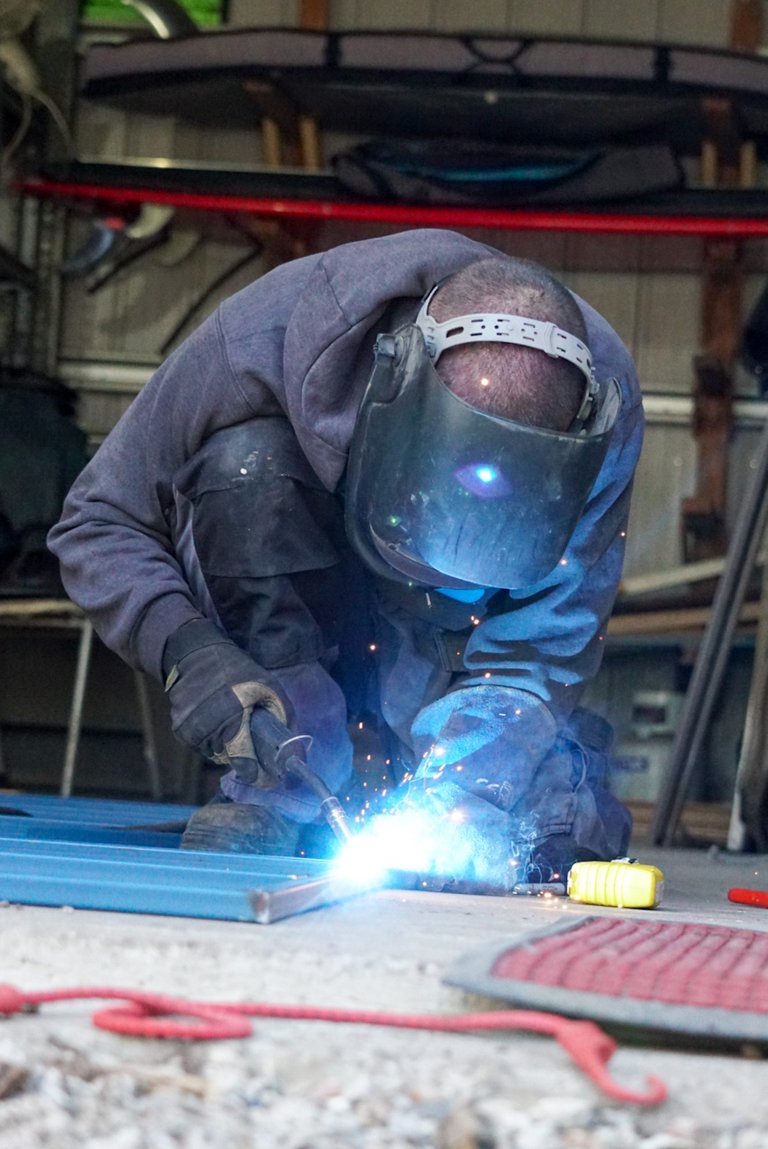 It's a brownchurch style roofrack for Buttercup, which look like the one in the photo below. They were originally made for the Camel Trophy landrovers, and can fit jerry cans and so on on the top. We need one to fit surfboards for day to day stuff, and a rooftop tent when we get one organised.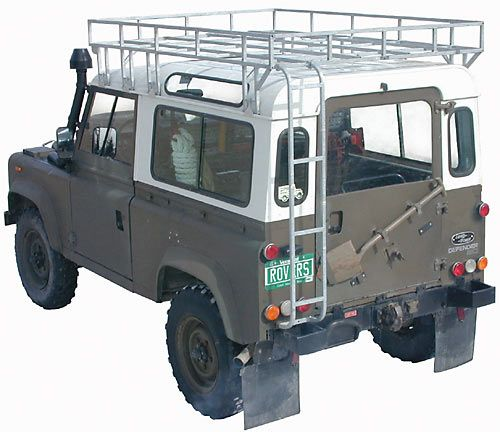 Anyway, that's not all the Landrover news. We bought another Landrover. Yes, @mrprofessor, squeal with delight.
But what have we bought? Can you guess?
5 HIVE to the person who guesses right by the time it rolls down the driveway off the back of a truck in two days time! And don't worry, we have a really lengthy explanation for what we've done, which I'll tell you about in a couple of days.
With Love,

Are you on HIVE yet? Earn for writing! Referral link for FREE account here




PeakD - The Best Way to Experience The Hive Blockchain
---
---