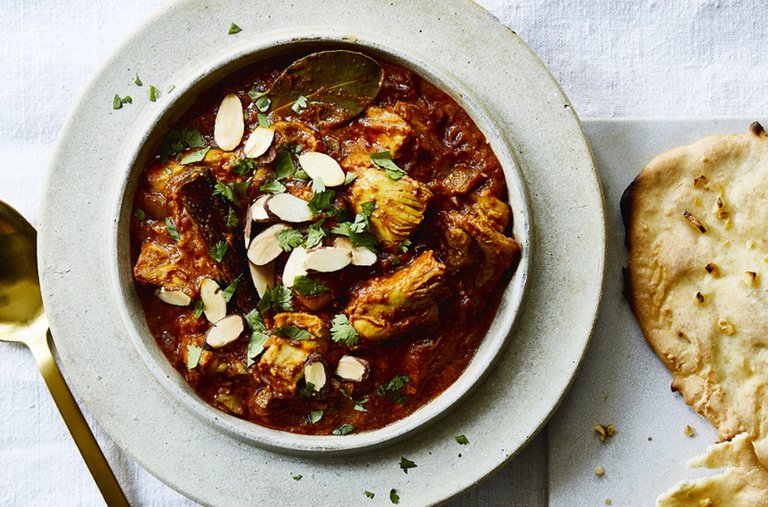 Butter chicken is an Indian curry that is a favorite among families with kids. 
It is a mild curry compared to other Indian curries and you could easily control its spiciness by increasing or decreasing the amount of chili powder you use. You may even totally skip chili powder as is done in this recipe. 
Danielle Walker uses cashew puree as a substitute for cream in this recipe. If you want something creamier, then stick to cream. She also uses ghee instead of butter to be lactose and casein free. Feel free to revert to butter as per the original butter chicken recipe, if you have no issues with lactose and casein. After all, butter chicken without butter in it isn't butter chicken at all. 
Shared On DLIKE
---