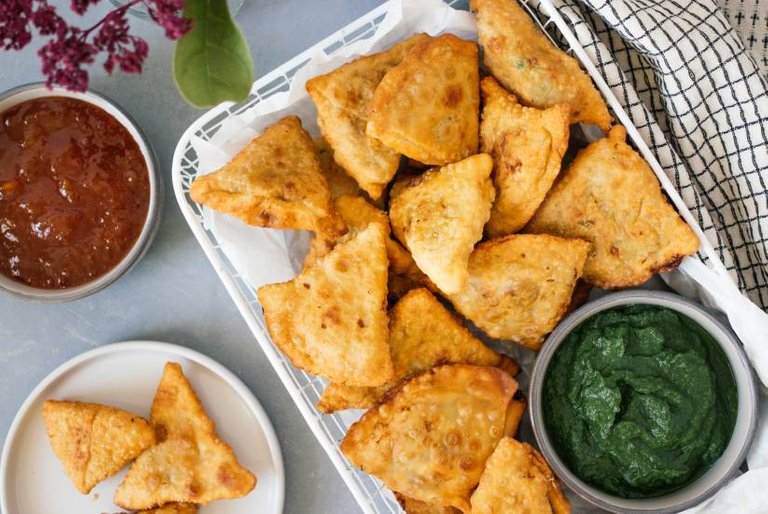 Samosas are a perennially popular snack you will  find wherever there is an Indian community. 
Outside of India, you may not find the best tasting samosas but if you do then you are indeed blessed. 
You can snack it just like that or you can dip it in chutney of your choice. Another great dip for it is Lingham's Hot Sauce.: http://www.lingham.com/home/. 
Check it out. 
Shared On DLIKE
---