I'm not sure if I'm supposed to blog about this [sorry @disregardfiat], The Dlux.io proof of brain is live, even though that is not reflected on the front end yet. In other words, anyone with a hive keychain can log into https://www.dlux.io/ and blog to earn #dlux tokens! The proof of brain is live!
There aren't many people blogging yet ... and I have a huge whale sized stake. I thought it would be nice if we could get a few more people blogging on #dlux. You can upload 360 pictures or create 3D assets! You can even create a simple text blog like on Peakd. It's a great front end with excellent presets to work off of. You do NOT need to code to post. I will link some guides at the end of this post if you are new to dlux and have no idea what I'm talking about. You can also just visit the website. https://www.dlux.io/ It's easy to get started.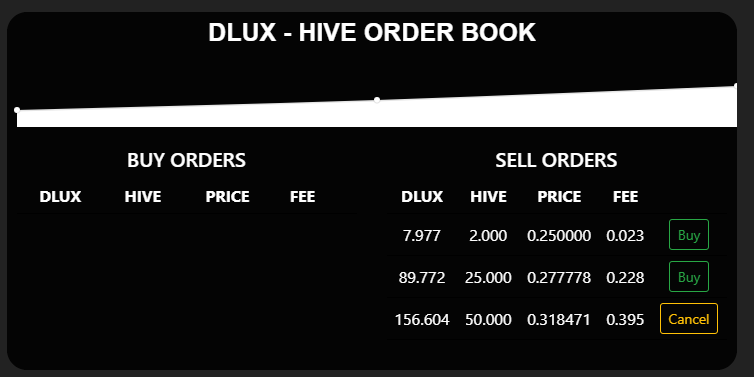 I placed a sell order today. I haven't bought and sold much Dlux because I am a whale and the Proof of Brain wasn't live yet. Now that the POB is live, I am going to blog more often and sell my Dlux while powering up a small percent. I wouldn't want to give advice and say to buy dlux now, but the price is well under the ICO price! [1 Hive each]. The dex works well with the Hive keychain! https://www.dlux.io/dex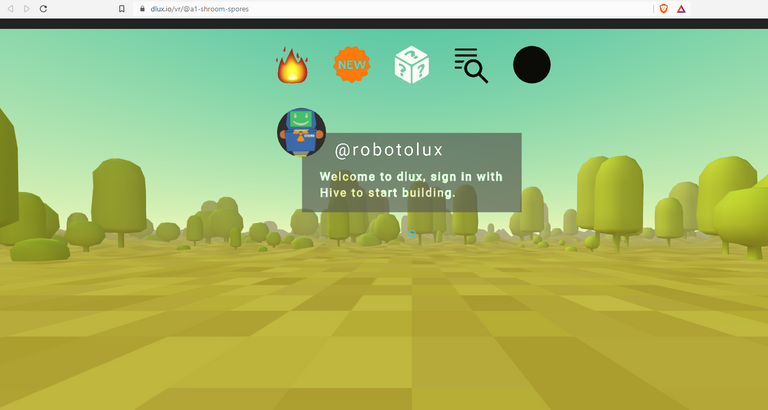 There is a traditional homepage for dlux, but I am fond of the VR one.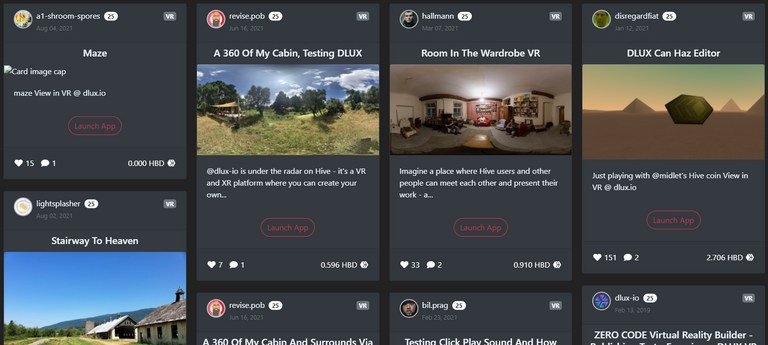 Like I previously mentioned, the proof of brain is live, but the Dlux rewards don't show up on the front end yet. It will show up in your wallet though! You can see that some people are posting 360 pictures and others are making 3d assets. You can earn by posting right now! Don't sleep on this Hive front end/side chain. You might regret it. There aren't a lot of unique posters right now, so it might be a good time to swoop in and dominate the reward pool I will certainly vote for anyone posting relevant Dlux content.
Dlux - - > Hive - - > $$$.