I've been fascinated by old abandoned buildings. Year to year they gradually decay from weathering and vegetation. This building was near the NSRA disc golf course and is part of the old State Mental Hospital.
There was some old equipment in one of the rooms. It looked like some type of steam boiler.
Here's a view taken with my smartphone of the outside of the building: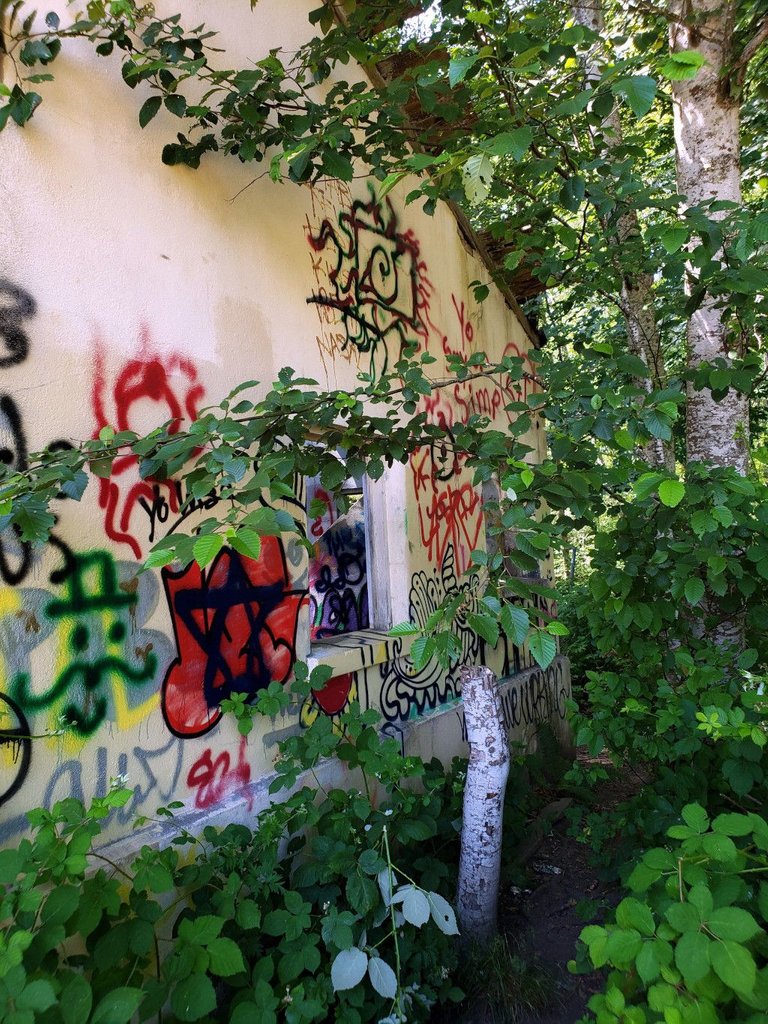 (The window shown in the picture above is where the old equipment was. The view taken in the 360 photo is from a window located higher up and to the left on the building wall.)
These structures are getting difficult and dangerous to enter so I took this picture through one of the windows.
---