dPoll Post: Best Poll Of Monday 01-07-113
---
This initiative is to reward the best poll created at dpoll and a random voter on daily basis. Check out how it works here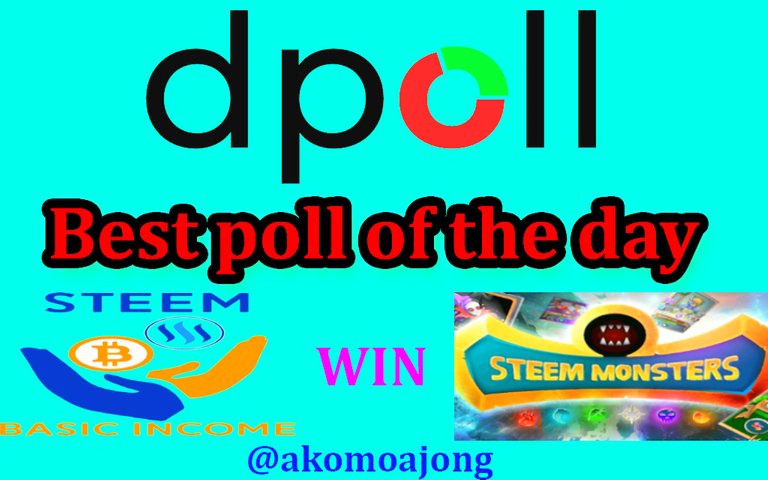 Designed by me, @akomoajong
Winner Announcement.
The winner of the best poll of Sunday June 23th and the lucky random voter were @mattockfs and @gillianpearce respectively. Read the full details here
Selections
19 polls were created at dpoll on Monday, 2 more than the 17 polls created on Sunday.
Below are the selected polls for best poll of Monday 01/06/2019 (in an order of when they were created);
What prevents you from voting? Was verhindert das Du votest? Asked by @siphon
Link to Poll

Which bot is the most profitable to invest in? Asked by @georgemales
Link to poll

Do you use the SteemPeak dApp on STEEM? Asked by @bxlphabet
Link to Poll
Keep voting on polls for a better chance of being selected!
Voters Giveaway
Make sure to vote at dpoll and stand a chance to win an SBI unit.
One Steem account equals one vote!
Advert
Partiko rewards your activities on Steem. You could earn SP delegation from me once you sign up for partiko with my link

Get rewarded for your everyday activities with Actift
@akomoajong 02/07/2019
---
---
---
---
Neutral/None of the above
---
Answer the question at dpoll.xyz.