My Time's Up 🕚
---
It has been about 117 days since I started running a giveaway contest at dPoll and it has been an amazing experience so far. One outstanding benefit of this is that it ensured I made post everyday on Steem.
At the start of it all though, I pointed the fact that I was going to stop at some point.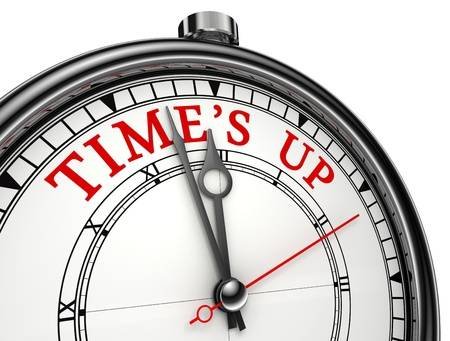 Source
Nowadays, I'm only playing catch-up with most activities on Steem because I have become very busy. I am working on a project which I am supposed to deliver during the first week of August and as it stands, I am way behind schedule with my activities.
So, I have decided to be less involved on Steem and put in the extra hours into my project. That is to say I'm stopping my contests and other activities for the time being.
Not yet though, I want to end it at 120 giveaways and decided to increase the prizes for the last 3 posts.
The winners of the best poll created today, Saturday 6/07/2019 to Monday 8/07/2019 will receive 3SBI each. This will include a steem bounty and an SBI for a random winner.
One thing is certain, I'm not leaving dPoll and will still be voting on almost every poll, but just not daily and I might not be create any.
Thank you for your time!
@akomoajong 06/07/2019
---
Good luck and see you around
---
---
Answer the question at dpoll.xyz.