Hello Steemit Friends (✿ ♥‿ ♥)
I was thinking about a recent conversation I had with a fellow Steemit user about my artwork and the first thing that came to mind was the different kinds of challenges I often face when it comes to creating art.
To begin, I love creating art because it helps me to relax and clear my mind. I recently moved from Illinois to Wisconsin to help start and build a church from the ground up and it has been both thrilling and exciting as it has altogether been an adventure. Yet, it isn't without its challenges. I left behind many close relationships, a secure job, school opportunities, home, and more.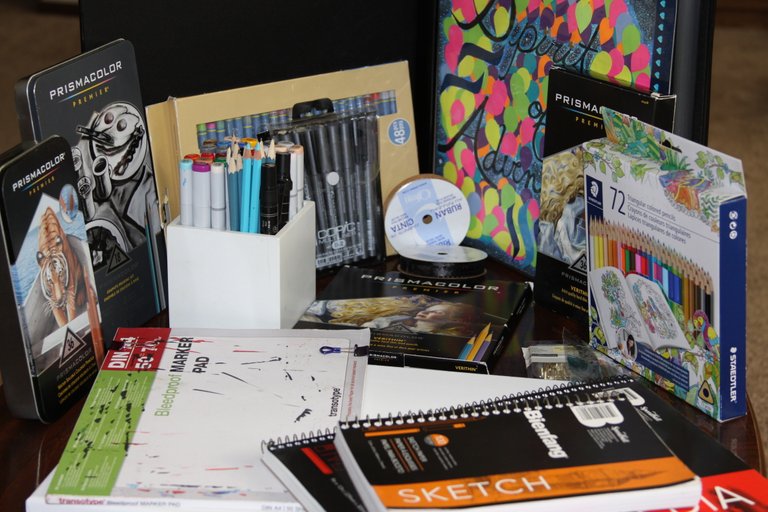 ---
I'm personally not a fan of "adulting" but it is a necessary evil, if I may say, and artwork has become one of my ways to recharge. Art, however, isn't without it's challenges; sometimes thinking of what to create isn't as difficult as figuring out what medium to create it with. I tend to use multi-media which includes but is not limited to Copic markers, Prismacolor Pencils, water color pencils, pastels, graphite pencils, charcoal, white out, and the like.
I'm really excited about my blue non-photo erasable color pencils. I've never used one before and it's exciting because I'm no longer a big fan of drawing in graphite. Once I overcame my fear of using color in my drawing, I can't go back to black and white drawings. I always feel the need to throw a splash of mustard yellow or something to make it look a little more lively.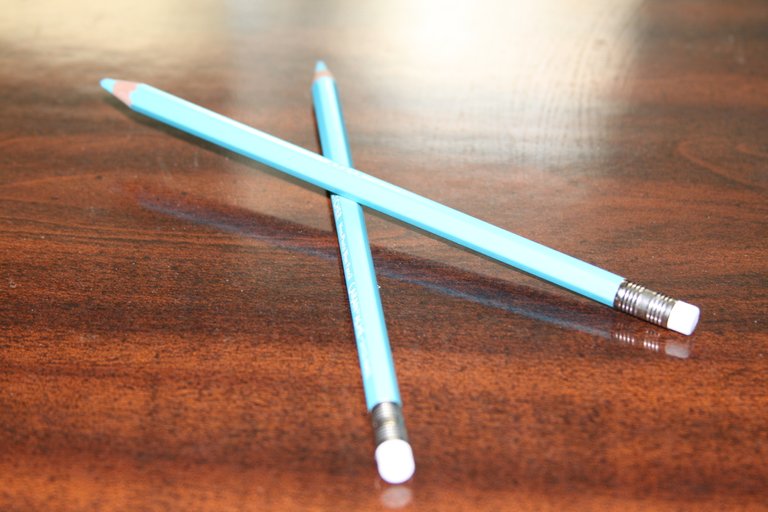 ---
I also use sketch pads, marker pads, multi-media paper, scrapbook paper, and other materials to create my artwork on which leads to my primary art dilemma: what should I use? Sometimes I find myself scribbling in a sketch page with a color pencil and then switching to marker which then leads me to creating nothing but scribbles. Those pages become my experiment pages where I test different mediums and different colors, sometimes with a goal in mind and other times with none at all. Sometimes I have flashes of inspiration and other times I attempt to doodle my boredom away.
---
The result of this has led me to possess many incomplete art pieces which I do dislike sharing due to my perfectionist nature. But, here it is: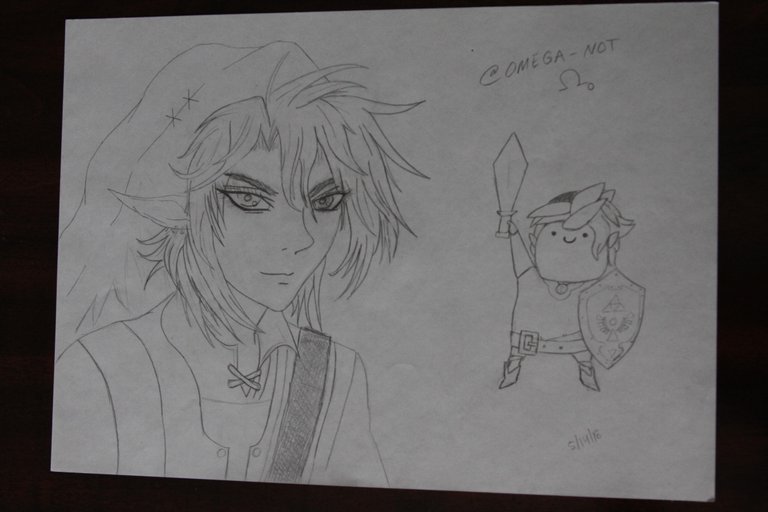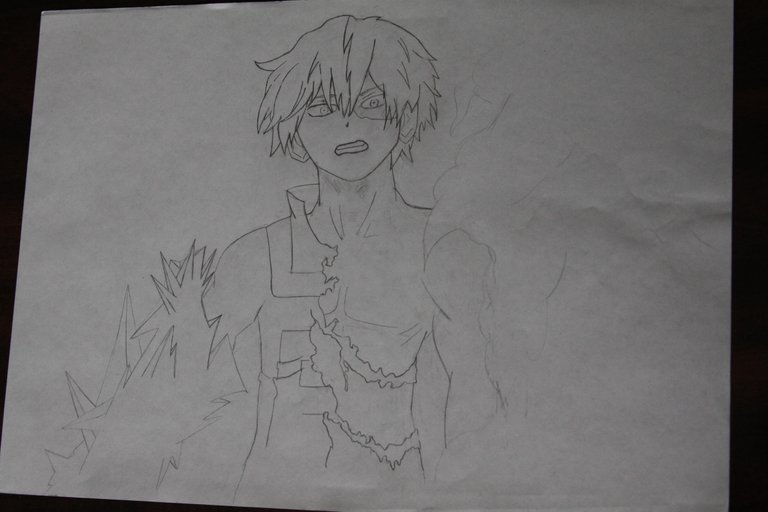 ---
Here is a drawing of Link who has yet to be outlined with a Copic Multiliner and Todoroki from the anime, 'My Hero Academia,' who is in need of more pencil work.
---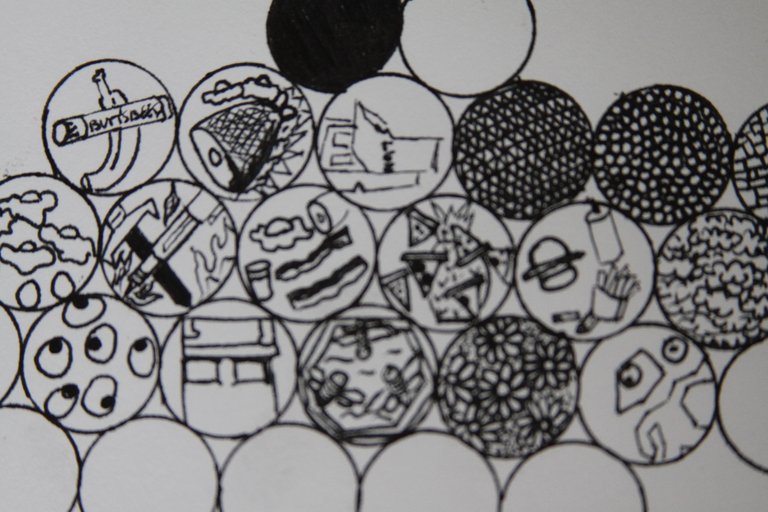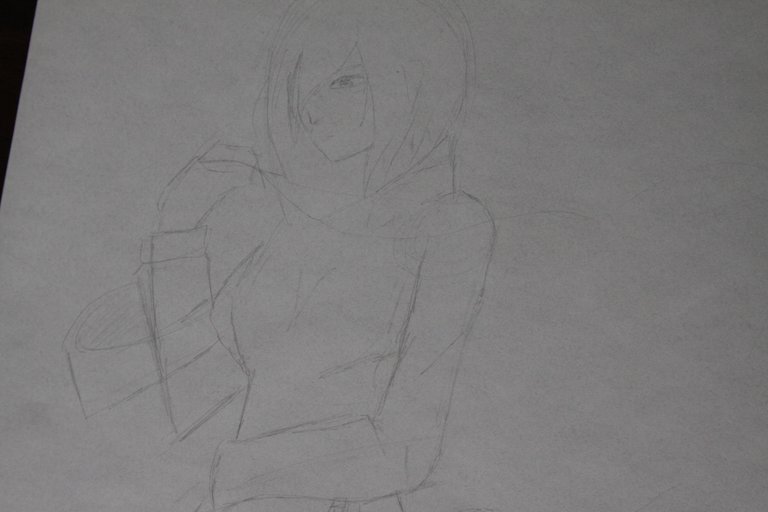 ---
The picture on the left is a doodle that looks textured from afar, but a closer examination of it reveals my desire to eat and sleep. The picture on the right is an incomplete pencil drawing of Mikasa from the anime, "Attack on Titan," which began because of my interest in entering into a contest. My muse led me to put this piece on hold.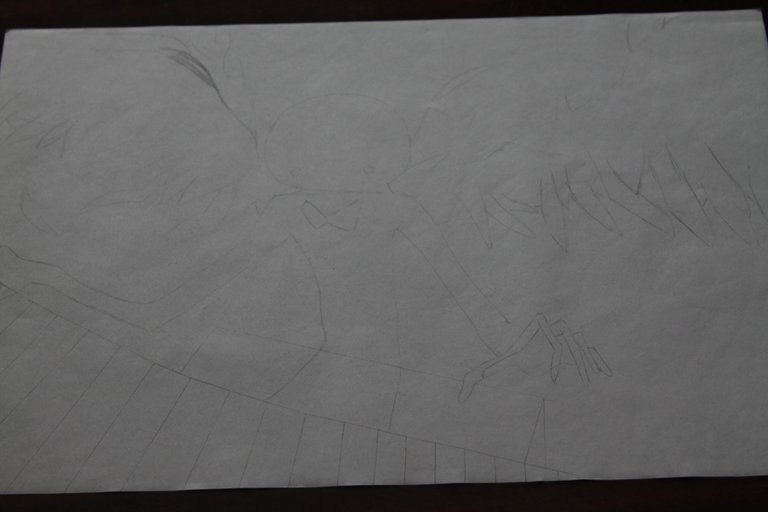 This is a long time incomplete picture of a character in Deemo, a rhythm video game created by Rayark Games.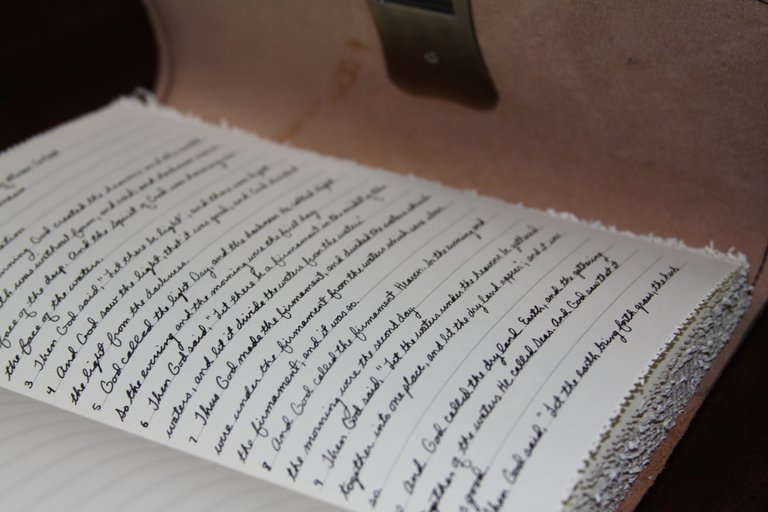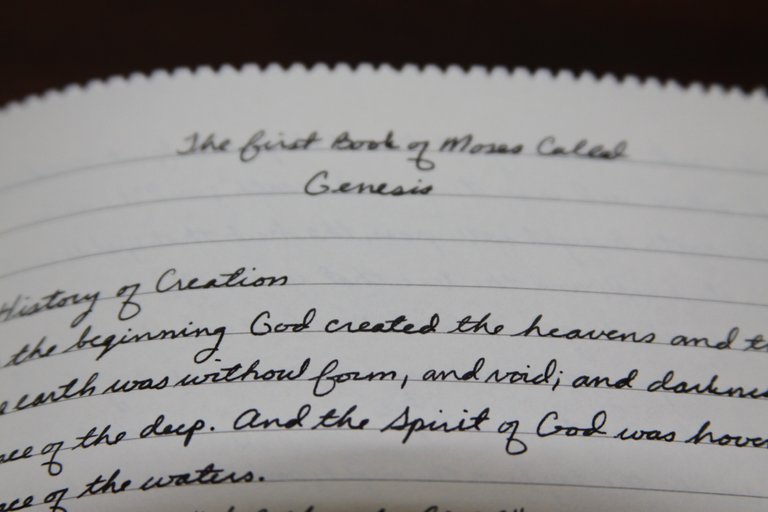 ---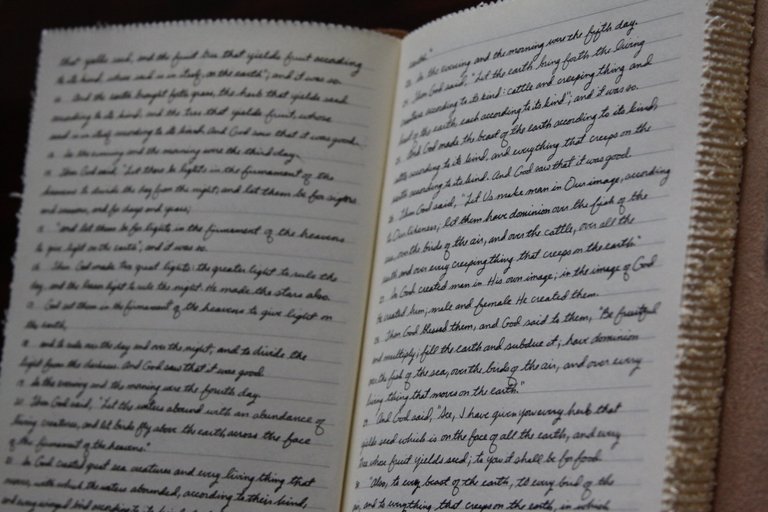 ---
I have always been told my writing is pristine and that I should write a book by hand and while I have made attempts in the past, I never really had any particular reason to fully commit to the completion of that task. Recently I have been inspired to take up the seemingly insurmountable task of writing all the books of the Bible by hand. I came upon the idea of doing this because I have been reading a book, "How We Got the Bible," by Neil R. Lightfoot (interesting last name) which talks about the canonization of the Bible and how there were scribes who wrote the Bible, verse by verse, by hand.
I must admit, after I wrote about half of Genesis Chapter 1, I began thinking, "God, why do you have to repeat yourself so much? Can't you just talk about how everything was created and then at the very end say, 'And God saw that it ALL was good.'?" And, "God, do you really need to add this much detail?"
If I ever write a post about the challenges of creating a manuscript of the Bible, I'd probably call it 'Scribe Struggles'. Be on the lookout for that post, you'll probably find not a few here and there in my multi-media blog.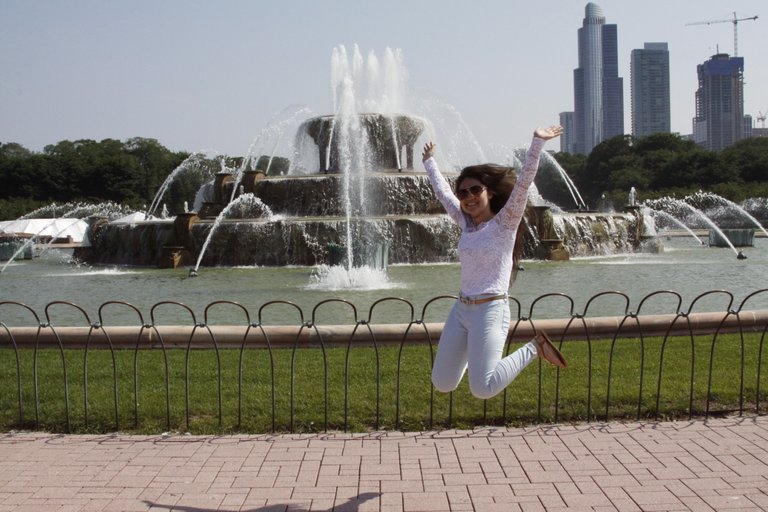 That's all for now, thanks for joining me!
@omega-not
╰( ・ ᗜ ・ )╯