Morning Everyone,
I'm really feeling sad this morning. Sad and upset. My dream last night was horrible. I finally managed to wake myself after suffering with sleep paralysis. I really hate that feeling where your mind is awake but your body is asleep. What's more is when you cry out for help, no one can hear you, yet when I did manage to come round I let out a loud groan… to which no one came to check if I was all right.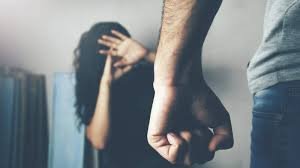 Wednesday 23rd September 2020
This dream was really upsetting. Last night before bed I had a huge argument with my husband which led him to go to bed by himself without checking if I was alright or even telling me he loves me or checking I was ok. Needless to say I didn't get hardly any sleep at all. 2 hours!! And I'm not even joking. My dream consisted of my husband and I having a full blown barney where he was mentally and physically abusive to me. (I'm actually trying to hold back tears as I write this). He pulled out a knife from the kitchen drawer and came after me with it. He was yelling at me and he looked like he was going to attack me with the knife. I was screaming as this felt like the end. He did manage to stab my arm with the knife. Surprisingly it didn't hurt anywhere near what I was expecting. I saw the red stab wound and blood was dripping down my arm. The blood drips were not little ones. They were giant ones, almost as big as my hand. I don't remember much more after that.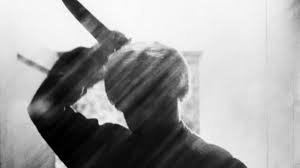 I know I did have another dream but I can't remember too much about it. I know there was some horrible girl in the dream and either she was taking things from me or just being downright rude! I really can't remember. I think I am traumatised by what happened last night.
It's very unlike me not to remember my dreams. The one I did remember is going to stay with me for a while. It was so real. I wish I could say things are ok this morning after last night's fury, but I can't. I'm hurting so much and I don't think I have anymore tears left in my body. Hopefully things will get better as the day goes on and I can enjoy a peaceful and better night's sleep than the one I just had.
If you enjoyed this dream, why not read my diary.
Dream Diary
September
22/9/20 | 21/9/20 - Part 2 | 21/9/20 - Part 1 | 20/9/20 - Part 2 | 20/9/20 - Part 1 | 19/9/20 - Part 2 | 19/9/20 - Part 1 | 18/9/20 - Part 2 | 18/9/20 - Part 1 | 17/9/20 | 16/9/20 | 15/9/20 | 14/9/20 | 13/9/20
♥ ♥ ♥ ♥ ♥ 2019 DREAMS ♥ ♥ ♥ ♥ ♥
June
30/6/19 | 20/6/19 | 16/6/19
May
14/5/19
April
No posts
March
28/3/19 | 27/3/19 | 12/3/19 | 11/3/19 | 6/3/19 | 5/3/19 | 3/3/19
February
No posts
January
13/1/19 | 9/1/19 | 7/1/19 - Part 2 | 7/1/19 - Part 1 | 2/1/19 | 1/1/19
♥ ♥ ♥ ♥ ♥ 2018 DREAMS ♥ ♥ ♥ ♥ ♥
December
4/12/18 | 3/12/18
November
No posts
October
22/10/18 | 17/10/18 | 16/10/18 | 12/10/18 | 9/10/18 | 8/10/18 | 7/10/18 | 6/10/18 | 2/10/18 | 1/10/18
September
30/9/18 | 19/9/18 | 18/9/18 | 16/9/18 | 11/9/18 | 10/9/18
August
31/8/18 | 23/8/18 | 22/8/18 | 21/8/18 | 20/8/18 | 19/8/18 | 18/7/18 | 17/8/18 | 16/8/18 | 15/8/18 | 14/8/18 | 13/8/18 | 12/8/18 | 6/8/18 | 2/8/18 | 1/8/18
July
31/7/18 | 30/7/18 | 29/7/18 | 23/7/18 | 22/7/18 | 19/7/18 | 18/7/18 | 17/7/18 | 16/7/18 | 15/7/18 | 12/7/18 | 11/7/18 | 10/7/18 | 9/7/18 | 8/7/18 | 5/7/18 - Part 2 | 5/7/18 - Part 1 | 4/7/18 | 3/7/18 | 2/7/18 | 1/7/18
June
30/6/18 | 29/6/18 | 28/6/18 | 27/6/18 | 26/6/18 | 25/6/18 | 24/6/18 | 20/6/18 | 19/6/18 | 18/6/18 | 17/6/18 | 15/6/18 | 13/6/18 | 12/6/18 | 11/6/18 | 10/6/18 | 9/6/18 | 8/6/18 | 6/6/18 | 5/6/18 | 4/6/18 | 3/6/18 | 2/6/18
May
31/5/18 | 30/5/18 | 29/5/18 | 28/5/18 | 27/5/18 | 25/5/18 | 24/5/18 | 23/5/18 | 22/5/18 | 21/5/18 | 20/5/18 | 19/5/18 | 18/5/18 | 17/5/18 | 16/5/18 | 15/5/18 | 14/5/18 | 13/5/18 | 12/5/18 | 10/5/18 | 9/5/18 | 7/5/18 | 6/5/18 | 4/5/18 | 3/5/18 | 2/5/18 | 1/5/18
April
30/4/18 | 29/4/18 | 25/4/18 | 24/4/18 | 23/4/18 | 21/4/18 | 17/4/18 | 16/4/18 | 15/4/18 | 14/4/18 | 13/4/18 | 12/4/18 | 11/4/18 | 10/4/18 | 9/4/18 | 8/4/80 | 7/4/18 | 6/4/18 | 5/4/18 | 4/4/18 | 3/4/18 | 2/4/18 | 1/4/18
March
31/3/18 | 30/3/18 | 29/3/18 | 28/3/18 | 27/3/18 | 26/3/18 | 25/3/18 | 24/3/18 | 23/3/18 | 22/3/18 | 21/3/18 | 20/3/18 | 19/3/18 | 18/3/18 | 17/3/18 | 16/3/18 | 15/3/18 | 14/3/18 | 13/3/18 | 12/3/18 | 11/3/18 | 10/3/18 | 9/3/18 | 8/3/18 | 7/3/18 | 6/3/18 | 5/3/18 | 4/3/18 | 3/3/18 | 2/3/18 | 1/3/18
February
28/2/18 | 27/2/18 | 26/2/18 | 25/2/18 | 24/2/18 | 23/2/18 | 22/2/28 | 21/2/18 | 20/2/18 | 19/2/18 | 18/2/18 | 17/2/18 | 16/2/18 | 15/2/18 | 14/2/18 | 13/2/18 | 12/2/18 | 11/2/18 | 10/2/18 | 9/2/18 | 8/2/18 | 7/2/18 | 6/11/18 | 5/2/18 | 4/2/18 - Part 2 | 4/2/18 - Part 1 | 2/2/18 | 1/2/18 - Part 2 | 1/2/18 - Part 1
January
30/1/18 | 29/1/18 | 28/1/18 - Part 2 | 28/1/18 - Part 1 | 26/1/18 | 25/1/18 | 24/1/18 | 23/1/18 | 22/1/18 | 21/1/18 | 20/1/18 | 19/1/18 | 18/1/18 - Part 2 | 18/1/18 - Part 1 | 17/1/18 | 16/1/18 - Part 2 | 16/1/18 - Part 1 | 15/1/18 | Weird Dream 4 Years Ago | 14/1/18 | 13/1/18 - Part 2 | 13/1/18 - Part 1 | 12/1/18 - Part 2 | 12/1/18 - Part 1 | 11/1/18 - Part 2 | 11/1/18 - Part 1 | 10/1/18 | 9/1/18 - Part 2 | 9/1/18 - Part 1 | 8/1/18 | 7/1/18 | 6/1/18 | 5/1/18 | 4/1/18 - Part 2 | 4/1/18 - Part 1 | 3/1/18 | 2/1/18 - Part 2 | 2/1/18 - Part 1 | Weird Dream 4 Years Ago | 1/1/18 New Years Day